Osler, Hoskin & Harcourt LLP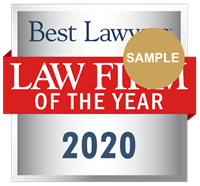 Headquarters
100 King Street West
1 First Canadian Place
Suite 6200, P.O. Box 50
Toronto, ON M5X 1B8
Canada
416-362-2111
Firm Details
Osler is a leading Canadian law firm with a singular focus—your business. From Toronto, Montréal, Calgary, Ottawa, Vancouver and New York, the firm advises its Canadian, U.S. and international clients on an array of domestic and cross-border legal issues. The firm's collaborative 'one firm' approach draws on the expertise of over 400 lawyers to provide responsive, proactive and practical legal solutions driven by clients' business needs.
Recognised for its extensive expertise in business law, Osler is consistently ranked as one of Canada's top firms. The firm invests in building long-term client relationships by focusing on a client's business, its challenges, and its changing goals and strategies.
Osler also understands that, when it comes to a client's legal matters, the client needs the work done efficiently, transparently, and with certainty about the fees. That's why the team created Osler Works: the firm's way of delivering practical, cost-effective legal services using cutting-edge technology and predictable processes that serve a client's business—and a client's bottom line. By embracing transparent planning, ongoing communication and non-traditional approaches to law, Osler Works helps reduce the time, effort and costs of a client's legal matters, and ensures that Osler delivers on what's important to clients.
It's law that works.
Law Firm of the Year Awards
Privacy and Data Security Law in Canada (2020)
Tax Law in Canada (2020)
Top Listed National Awards
Top Listed in Canada in Privacy and Data Security Law with 7 lawyers
Top Listed in Canada in Tax Law with 22 lawyers
Top Listed State Awards
Top Listed in Ontario, Canada in Privacy and Data Security Law with 6 lawyers
Top Listed City Awards
Top Listed in Toronto in Construction Law with 6 lawyers
Top Listed in Toronto in Privacy and Data Security Law with 5 lawyers
Top Listed in Toronto in Technology Law with 4 lawyers
Firm Practice Areas
Aboriginal Law
Administrative and Public Law
Advertising and Marketing Law
Appellate Practice
Asset-Based Lending Practice
Banking and Finance Law
Bet-the-Company Litigation
Biotechnology Law
Class Action Litigation
Construction Law
Corporate and Commercial Litigation
Corporate Law
Derivatives Law
Employee Benefits Law
Energy Law
Energy Regulatory Law
Environmental Law
Equipment Finance Law
Franchise Law
Health Care Law
Information Technology Law
Insolvency and Financial Restructuring Law
Intellectual Property Law
International Trade and Finance Law
Labour and Employment Law
Legal Malpractice Law
Leveraged Buyouts and Private Equity Law
Mergers & Acquisitions Law
Natural Resources Law
Personal Injury Litigation
Private Funds Law
Product Liability Law
Project Finance Law
Public Finance Law
Real Estate Law
Securities Law
Structured Finance Law
Tax Law
Technology Law
Trusts and Estates