Stikeman Elliott LLP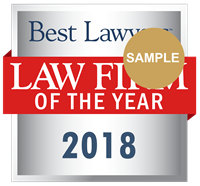 Headquarters
5300 Commerce Court West
199 Bay Street
Toronto, ON M5L 1B9
Canada
416-869-5500
Firm Details
Founded in 1952, Stikeman Elliott has become one of Canada's leading business law firms, advising domestic and international clients on all aspects of business law. Areas of specialisation include M&A, securities, tax, banking, insurance, derivatives, asset securitisation, insolvency/restructuring real estate, mining, competition & foreign investment, technology, outsourcing and intellectual property. Chambers Global, IFLR1000 and Lexpert/American Lawyer Media guides identify the firm as one of Canada's top-tier corporate, M&A and securities practices and it is frequently ranked among Canada's leaders in domestic and cross-border M&A and corporate finance league tables. The firm is also prominent in business litigation, including securities and insolvency proceedings, banking and insurance-related matters and domestic and cross-border class action defence, among others. Reputational surveys and transactional league tables consistently identify Stikeman Elliott as a market leader in each of its principal areas of practice.
The firm was named as one of Canada's 50 Best Employers from 2010 to 2015 and as one of the Top 100 Employers from 2009 to 2012. It was further recognized in 2010, 2012, 2013, 2014 and 2015 as one of Canada's Best Diversity Employers and in 2010 as among the Best Employers for New Canadians. The firm was also named as a Green 30 organization from 2010 to 2014, a distinction presented to businesses who display a commitment to environmental sustainability in their operations, and was honoured as one of Canada's Greenest Employers from 2013 to 2015.
Stikeman Elliott maintains offices in Montréal, Toronto, Ottawa, Calgary and Vancouver, as well as London, New York and Sydney.
For more information about Stikeman Elliott, please visit our website at
www.stikeman.com
.
Law Firm of the Year Awards
Competition / Antitrust Law in Canada (2018)
Natural Resources Law in Canada (2018)
Top Listed National Awards
Top Listed in Canada in Corporate Law with 35 lawyers
Top Listed in Canada in Derivatives Law with 7 lawyers
Top Listed in Canada in Mergers & Acquisitions Law with 32 lawyers
Top Listed in Canada in Securities Law with 32 lawyers
Top Listed State Awards
Top Listed in Quebec, Canada in Corporate Law with 18 lawyers
Top Listed in Ontario, Canada in Derivatives Law with 6 lawyers
Top Listed in Quebec, Canada in Leveraged Buyouts and Private Equity Law with 5 lawyers
Top Listed in Quebec, Canada in Mergers & Acquisitions Law with 16 lawyers
Top Listed in Quebec, Canada in Securities Law with 11 lawyers
Top Listed in Quebec, Canada in Tax Law with 8 lawyers
Top Listed City Awards
Top Listed in Ottawa in Competition / Antitrust Law with 2 lawyers
Top Listed in Montréal in Corporate and Commercial Litigation with 12 lawyers
Top Listed in Montréal in Corporate Law with 18 lawyers
Top Listed in Toronto in Derivatives Law with 6 lawyers
Top Listed in Montréal in Leveraged Buyouts and Private Equity Law with 5 lawyers
Top Listed in Montréal in Mergers & Acquisitions Law with 16 lawyers
Top Listed in Montréal in Securities Law with 11 lawyers
Top Listed in Montréal in Tax Law with 8 lawyers
Firm Practice Areas
Alternative Dispute Resolution
Asset-Based Lending Practice
Banking and Finance Law
Bet-the-Company Litigation
Class Action Litigation
Commercial Leasing Law
Communications Law
Corporate and Commercial Litigation
Corporate Governance Practice
Corporate Law
Derivatives Law
Energy Law
Energy Regulatory Law
Entertainment Law
Environmental Law
Equipment Finance Law
Information Technology Law
Insolvency and Financial Restructuring Law
Insurance Law
Intellectual Property Law
International Arbitration
International Trade and Finance Law
Labour and Employment Law
Leveraged Buyouts and Private Equity Law
Maritime Law
Mergers & Acquisitions Law
Mining Law
Municipal Law
Mutual Funds Law
Natural Resources Law
Oil & Gas Law
Private Funds Law
Project Finance Law
Real Estate Law
Securities Law
Structured Finance Law
Tax Law