Borden Ladner Gervais LLP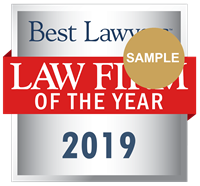 Headquarters
Bay Adelaide Centre, East Tower
22 Adelaide Street West
Suite 3400
Toronto, ON M5H 4E3
Canada
416-367-6000
Firm Details
Borden Ladner Gervais LLP (BLG), a leading full-service, Canadian law firm, is driven to help achieve the best possible results for all our clients. BLG's more than 700 lawyers, intellectual property agents and other legal professionals in five offices provide corporate, litigation and arbitration, as well as intellectual property solutions to a wide range of clients nationally and internationally. As a bilingual English-French firm, BLG excels under both the common and civil law systems in Canada.

Understanding your business and how legal changes affect you today and tomorrow is BLG's business. Like you, BLG believes that nothing less than achieving results through excellence will do. This commitment to service has resulted in the frequent recognition of many of BLG's legal professionals at home and abroad. The firm is also featured consistently in various national and international legal publications, including Best Lawyers in Canada®, Chambers Global – The World's Leading Lawyers for Business, and The Lexpert®/American Lawyer Guide to the Leading 500 Lawyers in Canada.

In addition, BLG provides insight and clarity to regional, national and multinational corporations across a variety of business sectors. BLG is also proud to represent public institutions such as universities, governments and governmental agencies, and healthcare facilities, as well as private business, trade and charitable groups. The firm also takes great pride in the communities where its professionals and staff live and work. BLG supports a variety of initiatives including pro bono legal services, fundraising and volunteer programs, such as the BLG Reads to Kids Program.
Law Firm of the Year Awards
Construction Law in Canada (2019)
Top Listed National Awards
Top Listed in Canada with 248 lawyers
Top Listed in Canada in Administrative and Public Law with 10 lawyers
Top Listed in Canada in Aviation Law with 4 lawyers
Top Listed in Canada in Bet-the-Company Litigation with 6 lawyers
Top Listed in Canada in Construction Law with 13 lawyers
Top Listed in Canada in Corporate and Commercial Litigation with 35 lawyers
Top Listed in Canada in Expropriation Law with 3 lawyers
Top Listed in Canada in Health Care Law with 15 lawyers
Top Listed in Canada in Insolvency and Financial Restructuring Law with 14 lawyers
Top Listed in Canada in International Arbitration with 6 lawyers
Top Listed in Canada in Maritime Law with 5 lawyers
Top Listed in Canada in Mutual Funds Law with 8 lawyers
Top Listed in Canada in Personal Injury Litigation with 18 lawyers
Top Listed State Awards
Top Listed in British Columbia, Canada with 45 lawyers
Top Listed in Alberta, Canada in Bet-the-Company Litigation with 3 lawyers
Top Listed in Alberta, Canada in Corporate and Commercial Litigation with 11 lawyers
Top Listed in Alberta, Canada in Energy Regulatory Law with 4 lawyers
Top Listed in Ontario, Canada in Expropriation Law with 3 lawyers
Top Listed in Ontario, Canada in Health Care Law with 15 lawyers
Top Listed in Alberta, Canada in Insolvency and Financial Restructuring Law with 4 lawyers
Top Listed in Ontario, Canada in Insurance Law with 14 lawyers
Top Listed in British Columbia, Canada in International Arbitration with 3 lawyers
Top Listed in Ontario, Canada in Mutual Funds Law with 7 lawyers
Top Listed in British Columbia, Canada in Privacy and Data Security Law with 2 lawyers
Top Listed City Awards
Top Listed in Calgary with 38 lawyers
Top Listed in Vancouver with 45 lawyers
Top Listed in Ottawa in Appellate Practice with 2 lawyers
Top Listed in Calgary in Bet-the-Company Litigation with 3 lawyers
Top Listed in Montréal in Construction Law with 6 lawyers
Top Listed in Ottawa in Corporate and Commercial Litigation with 5 lawyers
Top Listed in Calgary in Corporate and Commercial Litigation with 11 lawyers
Top Listed in Calgary in Energy Regulatory Law with 4 lawyers
Top Listed in Toronto in Expropriation Law with 3 lawyers
Top Listed in Calgary in Insolvency and Financial Restructuring Law with 4 lawyers
Top Listed in Montréal in Insolvency and Financial Restructuring Law with 6 lawyers
Top Listed in Ottawa in Insurance Law with 6 lawyers
Top Listed in Toronto in Insurance Law with 8 lawyers
Top Listed in Vancouver in International Arbitration with 3 lawyers
Top Listed in Toronto in Mutual Funds Law with 7 lawyers
Top Listed in Ottawa in Personal Injury Litigation with 4 lawyers
Top Listed in Vancouver in Privacy and Data Security Law with 2 lawyers
Firm Practice Areas
Aboriginal Law
Administrative and Public Law
Advertising and Marketing Law
Alternative Dispute Resolution
Appellate Practice
Aviation Law
Banking and Finance Law
Bet-the-Company Litigation
Biotechnology Law
Class Action Litigation
Construction Law
Corporate and Commercial Litigation
Corporate Governance Practice
Corporate Law
Defamation and Media Law
Education Law
Employee Benefits Law
Energy Law
Energy Regulatory Law
Entertainment Law
Environmental Law
Family Law
Franchise Law
Immigration Law
Information Technology Law
Insolvency and Financial Restructuring Law
Insurance Law
Intellectual Property Law
International Arbitration
International Trade and Finance Law
Labour and Employment Law
Legal Malpractice Law
Maritime Law
Medical Negligence
Mergers & Acquisitions Law
Mutual Funds Law
Natural Resources Law
Personal Injury Litigation
Private Funds Law
Product Liability Law
Public Procurement Law
Real Estate Law
Securities Law
Structured Finance Law
Tax Law
Transportation Law
Trusts and Estates