Firm Profile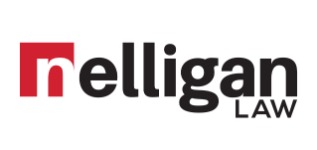 50 O'Connor Street, Suite 300
Ottawa, ON K1P 6L2
Canada
613-238-8080
Firm Details
A Reputation for Trust, Integrity, Respect and Excellence
Nelligan O'Brien Payne LLP is one of Eastern Ontario's most trusted and respected law firms. Since the firm started, our lawyers have built a rock-solid reputation for excellence in providing services to our clients. The law firm is an integral part of the local Ottawa, Ontario and Canadian communities.
Nelligan O'Brein Payne LLP received the Top Listed Award from The Best Lawyers in Canada, 2017 edition, in Corporate and Commercial Litigation, Labour and Employment Law and Legal Malpractice Law. Nelligan O'Brien Payne LLP is an accredited business with an A+ rating with the Ottawa Better Business Bureau (BBB). Nelligan O'Brien Payne is also Peer-Rated by Martindale-Hubbell, in recognition of the firm's high ethical standards and legal expertise. This rating is regarded as the gold standard when it comes to ranking lawyers and law firms around the world.
The right size law firm with the right lawyers
Nelligan O'Brien Payne LLP is not your average law firm. Ottawa lawyers John Nelligan and Denis Power who founded the firm, formerly Nelligan Power, in 1963, are considered amongst the top lawyers in Canada. Since then, we've grown our firm from our original two founding partners to a team of over 50 lawyers and over 80 business and support staff available to provide services to you in both official languages in a variety of areas of law. We retain our talent by hosting an excellent articling program, supporting a positive and collaborative work environment, and by offering rewarding careers to our talented lawyers and staff. As a mid-size law firm based in Ottawa, we're the right size to deliver focused, individualized expertise, while offering a broad range of value-added legal and advisory services. Whether you are an individual or large national organization in Canada, we will provide you with exceptional legal advice and guidance at competitive pricing.
Innovative legal services and consulting services
Your success is important to us. Our lawyers provide innovative, customer-focused solutions to a diverse client base in Ottawa, Ontario, and across Canada, and our law firm is adding innovative new services every year. We will advise you about your legal options, and communicate with you promptly, regularly and openly. Our lawyers provide legal services in many areas of law including, Business Law, Employment Law, Family Law, Insurance Defence, Intellectual Property Law, Labour Law, Municipal Law, Not-for-profit Law, Personal Injury Law, Real Estate and Development Law, and Wills and Estates Law. We practice Indigenous Law and have a long history of providing legal services to clients in Nunavut. Our lawyers also provide Litigation and Commercial Litigation services for clients. Our innovative consulting and dispute resolution services include Mediation Services, Union Consulting, and Workers' Compensation Consulting.
Top Listed City Awards
Top Listed in Ottawa in Personal Injury Litigation with 5 lawyers
Awards
Best Lawyers Top Listed - Corporate and Commercial Litigation
Best Lawyers Top Listed - Labour and Employment Law
Best Lawyers Top Listed - Legal Malpractice Law
Martindale-Hubbell Peer Rated for ethical standards and legal ability
Firm Practice Areas
Aboriginal Law
Administrative and Public Law
Alternative Dispute Resolution
Banking and Finance Law
Class Action Litigation
Commercial Leasing Law
Construction Law
Corporate and Commercial Litigation
Corporate Law
Employee Benefits Law
Entertainment Law
Family Law
Family Law Mediation
Franchise Law
Information Technology Law
Insurance Law
Intellectual Property Law
Labour and Employment Law
Legal Malpractice Law
Medical Negligence
Municipal Law
Personal Injury Litigation
Professional Malpractice Law
Real Estate Law
Tax Law
Technology Law
Trusts and Estates
Workers' Compensation Law
Office Locations
Canada
Canada
Ontario
Ontario
Ottawa, ON
50 O'Connor Street, Suite 300
Ottawa, ON K1P 6L2
Canada