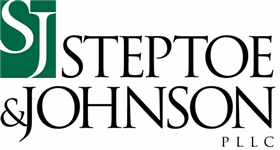 Headquarters
400 White Oaks Boulevard
Bridgeport, WV 26330
United States
(304) 933.8000
Firm Details
Steptoe & Johnson PLLC is a U.S. law firm with core strengths in business/corporate, energy, employment, tax, project finance, banking, mergers and acquisitions, and litigation. 275 attorneys represent businesses throughout the United States from offices in Colorado, Kentucky, Ohio, Pennsylvania, Texas, and West Virginia.
We've been called an energy powerhouse. In fact, the firm was founded more than 100 years ago to advance and protect the interests of clients in the natural gas, oil, and coal industries. Steptoe & Johnson is known for providing integrated legal services to the energy industry and shale development knowledge, and advocacy, particularly in the Marcellus and Utica shales. We're named the top listed firm in the nation in Energy Law by The Best Lawyers in America®. Many of our attorneys are recognized by The Best Lawyers in America®, Chambers USA America's Leading Lawyers for Business, and are rated AV by Martindale-Hubbell, the highest rank awarded.
Our entire firm is built on business sensibility. CEOs, GCs, boards, and executive managers turn to us when the going is good, bad or otherwise. In return, they get counsel from lawyers who are personally invested in the success of their business. Starting? Expanding? Dominating? Surviving? We advise clients across the business life cycle and through thick and thin.
Our corporate and transactional team provides guidance on a full range of issues from business structure, initial capitalization and financing to strategic mergers, acquisitions and divestitures. We provide proactive advice on day-to-day operations, corporate governance, and application of fiduciary duty standards. Our goal is to develop long term relationships with clients and serve as trusted strategic advisors on both legal and business issues.
Working with clients to achieve their business goals, Steptoe & Johnson litigators seek the cost-effective, early resolution of lawsuits, bearing in mind both the cost of litigation and the risk of encouraging additional lawsuits by settling cases that should be tried. By doing so, Steptoe & Johnson has gained a reputation for providing clients with common sense advice. Recognizing that cost control and time are critical factors, our litigators also are adept at analysis, budgeting, project management, and alternative dispute resolution. Firm litigators have built a strong record in complex cases. This reputation, coupled with willingness to take cases to trial, provides clients with exemplary service based on client-focused partnering.
Steptoe & Johnson's Labor and Employment Team is recognized as one of the largest labor and employment law practices in the United States within a multiservice firm. Team members represent businesses in all aspects of labor relations; from contract negotiations to strikes. With comprehensive experience in every facet of employment law, our team provides innovative solutions to deliver exceptional results that help clients.
Management
Top Listed State Awards
Top Listed in West Virginia with 69 lawyers
Top Listed in West Virginia in Appellate Practice with 4 lawyers
Top Listed in West Virginia in Banking and Finance Law with 4 lawyers
Top Listed in West Virginia in Commercial Litigation with 10 lawyers
Top Listed in West Virginia in Employment Law - Management with 11 lawyers
Top Listed in West Virginia in Energy Law with 14 lawyers
Top Listed in West Virginia in Energy Regulatory Law with 4 lawyers
Top Listed in West Virginia in Environmental Law with 8 lawyers
Top Listed in West Virginia in Insurance Law with 5 lawyers
Top Listed in West Virginia in Labor Law - Management with 8 lawyers
Top Listed in West Virginia in Litigation - Banking and Finance with 4 lawyers
Top Listed in West Virginia in Litigation - Environmental with 7 lawyers
Top Listed in West Virginia in Litigation - Labor and Employment with 13 lawyers
Top Listed in West Virginia in Mining Law with 7 lawyers
Top Listed in West Virginia in Natural Resources Law with 9 lawyers
Top Listed in West Virginia in Oil and Gas Law with 9 lawyers
Top Listed in West Virginia in Product Liability Litigation - Defendants with 5 lawyers
Top Listed in West Virginia in Real Estate Law with 8 lawyers
Top Listed in West Virginia in Water Law with 4 lawyers
Top Listed City Awards
Top Listed in Canonsburg with 4 lawyers
Top Listed in Bridgeport with 16 lawyers
Top Listed in Morgantown with 11 lawyers
Top Listed in Bridgeport in Commercial Litigation with 4 lawyers
Top Listed in Bridgeport in Employment Law - Management with 5 lawyers
Top Listed in Charleston in Energy Law with 11 lawyers
Top Listed in Charleston in Energy Regulatory Law with 4 lawyers
Top Listed in Charleston in Environmental Law with 7 lawyers
Top Listed in Bridgeport in Labor Law - Management with 4 lawyers
Top Listed in Charleston in Litigation - Environmental with 5 lawyers
Top Listed in Bridgeport in Litigation - Labor and Employment with 6 lawyers
Top Listed in Charleston in Natural Resources Law with 8 lawyers
Top Listed in Charleston in Oil and Gas Law with 7 lawyers
Top Listed in Charleston in Water Law with 4 lawyers
Awards
Kaufman Pro Bono Award, West Virginia State Bar
88 Attorneys Named As Best Lawyers, The Best Lawyers in America
12th Largest Energy Law Practice in the Country, Energy Law 360
Chambers USA Leading Lawyers for Business
National Excellence in Wellness Platinum Award, Wellness Council of West Virginia
About Our Clients
AEP Service Corporation
Armstrong Wood Products
Chartis Insurance
CONSOL Energy Inc.
Dominion Energy, Inc.
The Hartford
The Huntington National Bank
JP Morgan Chase Bank
Intrawest Corporation
Lowe's Companies, Inc.
Marshall University
Monongalia General Hospital
Mylan Pharmaceuticals, Inc.
NiSource Inc.
The Ogden Newspapers, Inc.
Pratt & Whitney Engine Services, Inc.
PPG Industries, Inc.
Peabody Energy Corporation
West Virginia University

Firm Practice Areas
Administrative / Regulatory Law
Antitrust Law
Appellate Practice
Arbitration
Banking and Finance Law
Bankruptcy and Creditor Debtor Rights / Insolvency and Reorganization Law
Bet-the-Company Litigation
Cannabis Law
Commercial Litigation
Construction Law
Corporate Compliance Law
Corporate Governance Law
Corporate Law
Criminal Defense: White-Collar
Education Law
Elder Law
Employee Benefits (ERISA) Law
Employment Law - Individuals
Employment Law - Management
Energy Law
Environmental Law
Financial Services Regulation Law
Government Relations Practice
Health Care Law
Insurance Law
Labor Law - Management
Legal Malpractice Law - Defendants
Litigation - Antitrust
Litigation - Banking and Finance
Litigation - Bankruptcy
Litigation - Construction
Litigation - Environmental
Litigation - ERISA
Litigation - First Amendment
Litigation - Labor and Employment
Litigation - Land Use and Zoning
Litigation - Mergers and Acquisitions
Litigation - Municipal
Litigation - Real Estate
Litigation - Regulatory Enforcement (SEC, Telecom, Energy)
Litigation - Trusts and Estates
Litigation and Controversy - Tax
Mass Tort Litigation / Class Actions - Defendants
Mediation
Medical Malpractice Law - Defendants
Mergers and Acquisitions Law
Mining Law
Municipal Law
Natural Resources Law
Oil and Gas Law
Personal Injury Litigation - Defendants
Product Liability Litigation - Defendants
Professional Malpractice Law - Defendants
Professional Malpractice Law - Plaintiffs
Project Finance Law
Public Finance Law
Railroad Law
Real Estate Law
Securitization and Structured Finance Law
Tax Law
Technology Law
Trusts and Estates
Venture Capital Law
Water Law
Workers' Compensation Law - Employers
Office Locations
United States
United States
Colorado
Colorado
Denver, CO
600 Seventeenth Street, Suite 2300, South
Denver, CO 80202
United States
Kentucky
Kentucky
Lexington, KY
One Paragon Centre, Suite 300
2525 Harrodsburg Road
Lexington, KY 40504
United States
Louisville, KY
700 North Hurstbourne Parkway, Suite 115
Louisville, KY 40222
United States
Whitesburg, KY
127 Main Street, Suite C
Whitesburg, KY 41858
United States
Ohio
Ohio
Columbus, OH
Huntington Center, Suite 2200
41 South High Street
Columbus, OH 43215
United States
Pennsylvania
Pennsylvania
Canonsburg, PA
11 Grandview Circle, Suite 200
Canonsburg, PA 15317
United States
Meadville, PA
201 Chestnut Street, Suite 200
Meadville, PA 16335
United States
Pittsburgh, PA
500 Grant Street, Suite 4940
Pittsburgh, PA 15219
United States
Texas
Texas
The Woodlands, TX
1780 Hughes Landing Boulevard, Suite 750
The Woodlands, TX 77380
United States
West Virginia
West Virginia
Bridgeport, WV
400 White Oaks Boulevard
Bridgeport, WV 26330
United States
Charleston, WV
Chase Tower, 17th Floor
707 Virginia Street East
P.O. Box 1588
Charleston, WV 25326-1588
United States
Huntington, WV
825 Third Avenue, Suite 400
P.O. Box 2195
Huntington, WV 25722-2195
United States
Martinsburg, WV
Edwin Miller Professional Center, Suite 300
1250 Edwin Miller Boulevard
Martinsburg, WV 25404
United States
Morgantown, WV
1000 Swiss Pine Way, Suite 200
P.O. Box 1616
Morgantown, WV 26507-1616
United States
Wheeling, WV
1233 Main Street, Suite 3000
P.O. Box 751
Wheeling, WV 26003-0751
United States