Colin Biggers & Paisley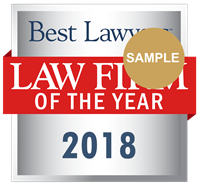 Headquarters
Level 42, 2 Park Street
GPO Box 214
Sydney NSW 2001
Australia
61 2 8281 4555
Firm Details
Founded over a century ago, Colin Biggers & Paisley is one of the oldest legal practices in the country. We are proud of our long-standing client relationships with many of Australia's most respected and successful companies. Today the practice has over 370 staff, offices in Sydney, Melbourne and Brisbane, and a track record of excellence and high partner engagement that is second to none. The Australian Financial Review listed Colin Biggers & Paisley as the fastest growing law firm to the 12 months to January 2014.

Colin Biggers & Paisley's key areas of focus are insurance, construction, property, commercial and dispute resolution. We also have top-tier expertise in insolvency, transport, employment, work health and safety, and environmental law.

Acting on legal defence work for both Lawcover in New South Wales and the Legal Practitioners' Liability Committee in Victoria, we are one of the leading "lawyers' law firms" in Australia. We have also played key insurance coverage advisory roles on every major corporate collapse in Australia since the start of the Global Financial Crisis.

In the construction space, we have one of the largest dedicated practice groups in the country and we act for all industry players, including private developers, major and mid-tier contractors, specialist subcontractors, consultants and government.

We have broad international connections through our membership of ADVOC, a global network of commercial law firms, as well as our close association with LutfiCBP in Dubai and Abu Dhabi. This means we can assist you wherever your business takes you.

Colin Biggers & Paisley is able to help businesses of all kinds - small and large, emerging and established. We are a fast-growing leader in legal services.
Law Firm of the Year Awards
Insurance Law in Australia (2018)
About Our Clients
We act for a wide variety of clients, including publicly listed and private companies, major Australian and multinational corporations, not for profits, insurers, importers and exporters, franchisors and franchisees, employers and employees, rural land and agribusiness holders, property buyers and developers, directors and officers, owners' corporations, tenants and landlords, accountants, architects, designers, engineers, financial advisers, executors and trustees, quantity surveyors, valuers, medical practitioners, health professionals, barristers, solicitors and real estate agents.
Our clients come from a range of sectors and industries, including all levels of government, manufacturing, financial services, commercial and corporate entities, entertainment, health services, educational institutions, IT, construction, real estate, property development, mining, industrial, hospitality and transport and logistics.
"Law Firm of the Year"
Founded in 1900, Colin, Biggers & Paisley is an innovative Australian firm with a global reach.  This year, 29 lawyers were recognized in The Best Lawyers in Australia for their top talent in 16 practice areas.  Additionally, the firm has been awarded the top distinction of "Law Firm of the Year" in Australia for its work in Insurance Law.
Insurance Law
"Colin, Biggers & Paisley has an outstanding Insurance Law practice," says Best Lawyers President Phil Greer, "and is a favorite among Australia's largest insurers for class action work." The firm's Insurance Law practice is headed by Melbourne's 2018 Insurance Best Lawyers "Lawyer of the Year", Patrick Monahan. This year, Monahan's team has been enhanced by new hires and its Queensland expansion. In addition, the firm has 11 lawyers recognized for their top legal talent in Insurance Law in the 2018 Edition of The Best Lawyers in Australia.
Patrick Monahan also shared: "We've got about 20 partners now in the group and about 50 or 60 lawyers supporting us, so we've got a big and solid team. Things are going very well. We've had a lot of solid claims work, both the regular, routine insurance claims that practices like ours live and die by, but also a large number of really substantial matters, many class actions, and some other cases. It's been a very, very exciting year for us."
Learn more by reading: "Q&A with Patrick Monahan and Andrew Tulloch of Colin Biggers & Paisley."
Firm Practice Areas
Alternative Dispute Resolution
Banking and Finance Law
Class Action Litigation
Commercial Law
Corporate/Governance Practice
Education Law
Financial Institutions
Government Practice
Hospitality and Tourism Law
Immigration Law
Insurance Law
Intellectual Property Law
Labour and Employment Law
Litigation
Occupational Health & Safety Law
Personal Injury Litigation
Planning and Environmental Law
Real Property Law
Retail Law
Shipping & Maritime Law
Trusts and Estates
Office Locations
Australia
Australia
Brisbane, Australia
Level 35 Waterfront Place
1 Eagle Street
GPO Box 142
Brisbane QLD 4001
Australia
61 7 3002 8700
Melbourne, Australia
Level 23, 181 William Street
GPO Box 4542
Melbourne VIC 3001
Australia
61 3 8624 2000
Sydney, Australia
Level 42, 2 Park Street
GPO Box 214
Sydney NSW 2001
Australia
61 2 8281 4555