Since it's founding more than eight decades ago, Koskoff Koskoff & Bieder, a plaintiff's trial law firm, has been at the forefront of protecting individuals' rights against corporate and medical wrongdoing. The Connecticut firm's groundbreaking work in product liability and trucking litigation, led by attorney William (Bill) Bloss, has further strengthened its successful track record handling consumer safety matters.
Bloss prepares in part by making sure to think like more than just a lawyer. "We approach every case through the lens of an engineer," he says. "When a client is hurt or killed by a vehicle or device, for example, we investigate to determine if there could have been a design that would have made the product safer."
"We collaborate with experts at some of the leading universities in the United States."
For defects stemming from the design, manufacturing, and marketing phases, Bloss and the Koskoff team have led actions that inspired significant change. Among the firm's multimillion-dollar settlements during Bloss's nearly 15 years there:
$16.5 million for catastrophic injuries resulting from carbon-monoxide poisoning;
$13.5 million for a worker who suffered severe injuries, including blindness, in an industrial site accident;
$6 million for a 10-year-old boy who was burned when his Halloween costume caught fire.
The latter case exemplified Koskoff's ability to combine legal knowledge with engineering. Although the Federal Flammable Fabrics Act posed a significant obstacle, Bloss and the Koskoff team creatively employed engineering evidence to help solidify their case—an effective plan, as the case settled just before trial.
"We collaborate with experts at some of the leading universities in the United States," Bloss says. "These are people who have designed products themselves or who have retired from the industry. Their insight is invaluable—and combined with our knowledge of the law, it often enables us to negotiate favorable settlements ahead of trial."
Resolving Emerging-Technology Cases
Koskoff's lawyers keep themselves abreast of emerging-technology risks that affect the legal landscape. Bloss, for example, is currently representing the family of a woman whose keyless car allegedly caused her accidental death due to a design flaw.
"The car failed to automatically shift into park after it had stopped, which it should have done after the shoulder belt was removed," Bloss says. "Most car models that have this stopping feature will shift automatically, but we found that this one did not have that design. The car rolled forward and dragged our client with it. It is terribly tragic, and we are working tirelessly not only to secure justice for her family, but also to ensure that this does not happen to others in the future."
The firm is highly regarded for its success in trucking litigation as well. As part of discovery, Koskoff uses vehicles' tracking technology to prove defendants' fatigue and irresponsibility while driving. "We always acquire the information from the trucks' black boxes, but we also get toll records and cell phone usage records of the defendants," Bloss says. "Many trucking companies now have video cameras in the cabs that often show driver impairment due to fatigue or distraction at the time of an accident. Our goal is to curb these issues and prevent further accidents." The firm recently secured a confidential settlement for a victim who was critically injured in a collision with a truck, using evidence gleaned from video, audio, and tracking technology that showed the driver asleep at the wheel during the accident.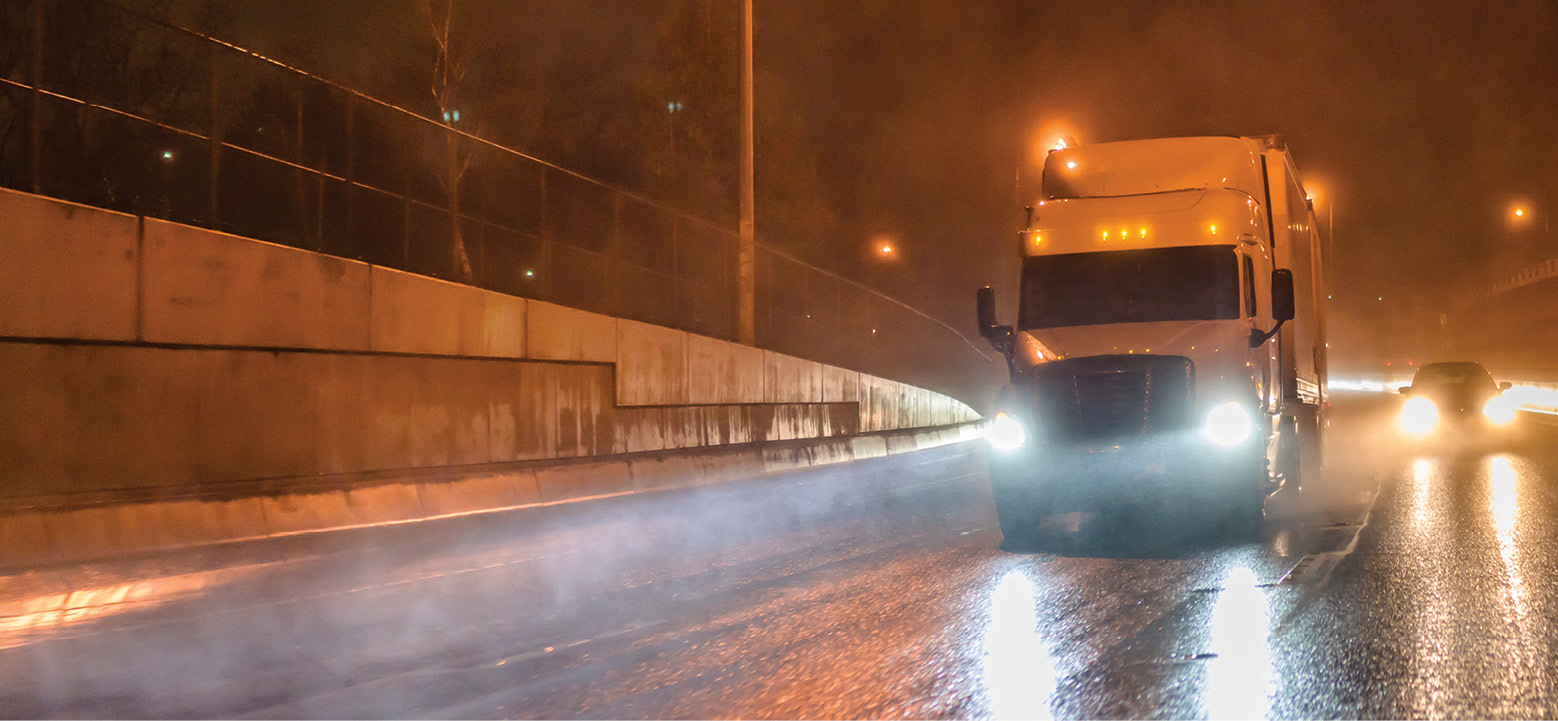 Even hobby and sporting products like watercraft often pose unforeseen risks. Bloss is litigating what's known as an "orifice injury" case in which a young woman was severely injured after falling into a watercraft's jet thrust. "When water enters someone's body at such a high intensity, it can cause catastrophic internal damage," he says.
Cases like these are indicative of the complex matters the firm handles, often with a broader goal of promoting social justice. "We're confident that our achievements in product liability litigation lead to improvements in product safety," Bloss says. "That's important not only for our clients but also for all people who will use those products in the future."