Lawyer Profile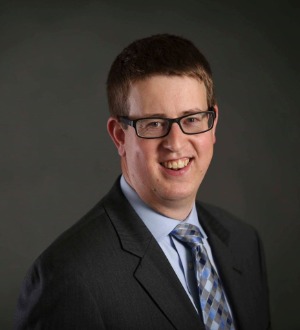 Christopher W. "Chris" Bowman
Recognized Since:

2018

Recognized in:

Law School:

William Mitchell College of Law

Lawyer Page:

Website:

Firm's Phone Number:

Languages:

English

Location:

Campbell Mithun Tower, Suite 3150

222 South Ninth Street

Minneapolis, MN 55402
Lawyer Bio
Education:
William Mitchell College of Law , Law, graduated 2009
Lawrence University, B.A. (English & Government), graduated 2006
Bar Admissions:
Court Admissions:
Supreme Court of the United States
Fifth Circuit Court of Appeals
Seventh Circuit Court of Appeals
Eighth Circuit Court of Appeals
Ninth Circuit Court of Appeals
District of Minnesota
Eastern District of Wisconsin
Affiliations:
Episcopal Church in Minnesota - Vice Chancellor
Hennepin County Bar Association - Member
Minnesota State Bar Association - Appellate Practice Section - Secretary/Treasurer
Recognized in The Best Lawyers in America for work in:
Awards:
Minnesota State Bar Association's Professional Excellence Award (2019)
Super Lawyers - Rising Star in Labor & Employment (2018-2020)
State Clerkships:
Minnesota - Court of Appeals
Firm Details
View Firm Profile
Madigan, Dahl & Harlan, P.A.
http://www.mdh-law.com
Headquarters
Campbell Mithun Tower, Suite 3150
222 South Ninth Street
Minneapolis, MN 55402
Lawyer Case History
N.H. & Lucero v. Anoka-Hennepin School District No. 11, __ N.W.2d __ (Minn. App. Sept. 28, 2020)
Participating on behalf of amicus curiae Minnesota State Bar Association, Chris and co-counsel from two different firms argued that the Minnesota Human Rights Act and the Minnesota State Constitution prohibited a school district from segregating a transgender student on the school's swim team into a separate locker room. The Minnesota Court of Appeals affirmed the decision of the district court, in line with the position advocated by the MSBA.
In re Application of J.M.M. o/b/o Minors for a Change of Name, 937 N.W.2d 743 (Minn. 2020)
Following the Minnesota Court of Appeals' affirmance of a dismissal of a petition by appellant mother to change the name of her minor children on the basis that the children's biological father had not been served with notice of the proceeding and that notice was required under Minn. Stat. § 259.10, the Minnesota Supreme Court granted review and directed the Minnesota State Bar Association to appoint counsel to "file and serve a response to appellant's brief." Bowman, along with co-counsel from two other firms, participated in responding to the brief and participating in oral argument arguing for affirmance of the decision of the Minnesota Court of Appeals.
In re Thornton v. Ortiz Bosquez, 933 N.W.2d 781 (Minn. 2019)
In a family-law appeal concerning Minn. Stat. § 518.17's presumption against joint custody in situations of domestic abuse, Bowman (along with co-counsel from another firm) participated as counsel for amicus curiae Minnesota State Bar Association, arguing that the Minnesota Court of Appeals had correctly held that Minnesota law requires that child-custody determinations be based on individualized best-interest factors, that the statute's presumption operates to facilitate that analysis rather than override it, and the statute provides a multi-factor framework for rebutting the presumption in appropriate cases.
Hayes v. Wisconsin & S. R.R., L.L.C., et al., No. 18-CV-923 (E.D.Wisc. Nov. 18, 2019)
Following electrical-shock injury of plaintiff railroad employee, obtained summary judgment in favor of plaintiff on questions of liability and causation against defendant-employer Wisconsin & Southern Railroad, based on railroad's binding admissions that third-party defendant Pieper Electric, Inc., had negligently inspected, repaired, and maintained the electrical system at the location and that Pieper's negligence was a cause, in whole or in part, of Plaintiff's injuries. Under the FELA (45 U.S.C. 51), the railroad has a non-delegable duty to provide its employees with a reasonably safe place to work, and Pieper was acting as the railroad's agent when it contracted to inspect, repair, and maintain the railroad's electric systems.
Wooten v. BNSF Ry. Co., No. 9:16-CV-139-DLC (D.Mont. April 23, 2019)
Following a two-week trial in Missoula, Montana, a federal jury unanimously found in favor of the plaintiff on both his claim for a personal injury under the FELA and the railroad's termination of his employment for filing the personal injury report under the FRSA's whistleblower protections (49 U.S.C. § 20109(a)(4)). The jury awarded over $1.4 million in lost wages, $500,000 in emotional pain and suffering, and $249,999 in punitive damages ($1 below statutory maximum). Following post-trial motions, the district court denied the railroad's motions for a new trial and remittitur, and added an additional $1 million in fees and costs, commenting that plaintiff's attorneys "demonstrated a thorough and reliable understanding of the state of FRSA litigation on a national scale" and had "risen to national prominence in [FRSA litigation] for good reason." The $3.2 million judgment represents the largest to date under the FRSA's whistleblower protections. The decision was later affirmed on appeal.
Rookaird v. BNSF Ry. Co., 908 F.3d 451 (9th Cir. 2018)
On appeal following a verdict in favor of plaintiff-employee, the Ninth Circuit rejected railroad-defendant's argument that the FRSA's whistleblower protections applied only when the employee refused to participate in an actual violation of a rule or regulation, finding that the FRSA protects railroad employees who engage in a "good-faith refusal to undertake conduct the employee believed to be violative of a law, rule, or regulation, even if the conduct at issue would not constitute an actual violation of a law, rule, or regulation if performed or continued."
Wallis v. BNSF Railway Co., No. 13-CV-40-TSZ, 2014 WL 1648472 (W.D. Wash. April 23, 2014), 680 Fed. Appx. 515 (9th Cir. 2017)
Following successful trial on Plaintiff's Federal Rail Safety Act ("FRSA"), 49 U.S.C. § 20109, in which the jury awarded Plaintiff $20,000 for the railroad's illegal conduct, the district court granted Plaintiff's Motion for Attorney Fees and Costs, awarding Plaintiff's firm attorney fees in the amount of $231,306.66, expenses in the amount of $16,601.25, and expert-witness fees in the amount of $30,459.82. In February 2017, the Court of Appeals for the Ninth Circuit affirmed the order in all respects.
Benda v. BNSF Ry. Co., No. 4:14-CV-469-SRB (W.D.Mo. Aug. 18, 2015)
District court granted Plaintiff's motion for summary judgment on questions of liability, finding that the railroad had breached its duty to provide a reasonably safe place to work by allowing two trains to head toward each other on the same track and that such negligence was a cause, at least in part, of Plaintiff's injuries. The district court also granted Plaintiff summary judgment on the question of contributory negligence, finding that the railroad's violation of 49 C.F.R. § 240.305(a)(1) (requiring locomotives to come to a complete stop at a red signal) was a violation of a statute enacted for the safety of railroad employees and therefore subjected the railroad to strict liability under the FELA (45 U.S.C. § 53).
Bjornson v. Soo Line R.R. Co., et al., No. 0:14-CV-4596-JRT-SER (D.Minn. June 15, 2015)
Magistrate Judge Steven Rau recommended striking two affirmative defenses pleaded by the railroad. The first defense, based on the language of 49 U.S.C. 20109(f), suggested that a railroad employee who challenges discipline through his or her union under a Collective Bargaining Agreement is precluded from filing a lawsuit that the railroad's actions violate Federal statute. The Court concluded that the defense was "legally insufficient" as being foreclosed by the plain language of the statute. The second defense, based on a Department of Transportation regulation that directs plaintiffs to provide the Department of Labor 15-days' notice in advance of filing a Federal claim, suggested that failure to do so deprived the Court of jurisdiction. The Court rejected the railroad's argument, finding that Article III Courts owe "no deference to the Department of Labor's interpretation" of the statute.
Colleran v. Soo Line Railroad Company, d/b/a Canadian Pacific Railway (Milwaukee County Circuit Court, Wisconsin; 14-CV-1269, Feb. 5, 2015)
District court denied railroad's motion for summary judgment after original summons and complaint misnamed defendant railroad. The court rejected the railroad's argument that the misnomer in the initial summons and complaint constituted a fundamental defect—holding that the railroad's reliance on Johnson v. Cintas Corp. No. 2 was misplaced—and that the complaint could therefore be amended at any stage of the litigation.
Petersen v. Union Pac. R.R. Co., No. 13-090 (U.S. Dep't of Labor ARB, Nov. 20, 2014)
ARB affirmance of FRSA whistleblower award. The ALJ had determined that "the central reason for disciplining [the employee] for the parking lot incident was that he failed to prevent his feet from being run over, i.e., he sustained an injury that he reported, thereby causing an investigation to be conducted." The case resulted in a determination that the railroad's rules were "written in such a manner that anyone who is injured and reports it will have violated at least a part of one or more of them," which has the illegal "chilling effect on the reporting of injuries." It also marked the first time that the ALJ awarded punitive damages in nearly 20 years on the bench, noting that the railroad's conduct had been so egregious and "so openly blatant" in ignoring the FRSA's whistleblower protections of railroad employees. Following the ARB's decision, the railroad filed a Petition for Review with the Eighth Circuit, after which the parties settled the matter for a confidential amount.
Grimes v. BNSF Railway Co., 746 F.3d 184 (5th Circuit, 2014)
Fifth Circuit vacated district court's dismissal of whistleblower case under the Federal Rail Safety Act ("FRSA"), 49 U.S.C. § 20109, finding that district court's application of collateral-estoppel doctrine was erroneous because the procedures of the Public Law Board were inadequate to allow for the doctrine to apply in FRSA cases.
Kennedy v. Soo Line Railroad Co., d/b/a Canadian Pacific (Hennepin County District Court, Minnesota; 27-CV-12-3265, Oct. 24, 2013)
District court denied railroad's motion for judgment as a matter of law, a new trial, or conditional remittitur after finding that a radio communication that is incomplete under GCOR 2.6 violates 29 C.F.R. § 220.45, thereby negating any contributory negligence on the part of a railroad employee in a personal-injury action under the Federal Employers' Liability Act, 45 U.S.C. §§ 51-60. The order was later affirmed on an appeal. See 2015 WL 404381 (Minn. App., Feb. 2, 2015).