Firm Profile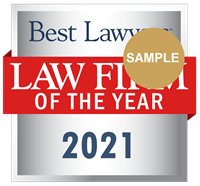 Javier Barros Sierra 540, 4o Piso
Santa Fe, Park Plaza I
Delegación Álvaro Obregón
México, D.F. 01210
Mexico
52 55 5201 7400
Firm Details
Mijares, Angoitia, Cortés y Fuentes, S.C. se formó en 1994, integrado por un equipo de abogados altamente calificados. Profesionales con estudios de postgrado en universidades reconocidas de Estados Unidos y Europa, cuentan con la experiencia de haber trabajado en prestigiosas firmas internacionales de derecho. Además, se han desarrollado en la administración pública, en empresas industriales y en el sector financiero, siendo esta calidad lo que siempre los ha destacado como un equipo de gran experiencia profesional.


Law Firm of the Year Awards
Competition / Antitrust Law in Mexico (2021)
Project Finance and Development Practice in Mexico (2021)
Capital Markets Law in Mexico (2020)
Corporate and M&A Law in Mexico (2018)
"Law Firm of the Year"
Mijares, Angoitia, Cortés y Fuentes, S.C. has received the following "Law Firm of the Year" accolades. Only one firm in a practice area is awarded this top honor each year:
Mexico's "Law Firm of the Year" awards:

Competition / Antitrust Law - 2021
Project Finance and Development Practice - 2021
Capital Markets Law - 2020
Corporate and M&A Law - 2018
Firm Practice Areas
Antitrust
Arbitration and Mediation
Banking and Finance Law
Banking Finance
Capital Markets Law
Competition / Antitrust Law
Employee Benefits Law
Energy
Energy Law
Entertainment Law
Environmental Law
Hospitality and Tourism Law
Infrastructure
Insolvency and Reorganization Law
Intellectual Property Law
Labor and Employment Law
Mining Law
Natural Resources Law
Project Finance and Development Practice
Real Estate Law
Sports Law
Tax Law
Technology Law
Office Locations
Mexico
Mexico
México, D.F., Mexico
Javier Barros Sierra 540, 4o Piso
Santa Fe, Park Plaza I
Delegación Álvaro Obregón
México, D.F. 01210
Mexico
52 55 5201 7400