ALTANA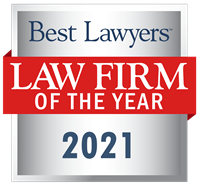 Firm Details
ABOUT US
Altana is a business law firm of 80 lawyers.
Our partners are well-known professionals in their respective fields. Before forming Altana, most of them worked together in one of the most prestigious French firms, and developed their practice in other major international structures.
Altana was created through our common desire to consolidate this dual experience in order to better respond to the needs and expectations of our clients. To this end, we provide:
Transversal and insightful advice and counsel,
Tailor-made assistance, with a strong emphasis on adding value to your business.
OUR EXPERIENCE AND OUR GLOBAL APPROACH
Altana provides top quality service with multi-disciplinary teams of experienced attorneys.
In order to best defend our clients' interests, we have developed a global approach based on the following key factors:
Operational knowledge of our clients' industries and their cultures;
Integration of the international context in which our clients carry out their activities;
Complete mastery of all legal and judicial aspects and techniques;
Contribution of complementary expertise including in the economic, technical and financial fields.
At the heart of our approach is the belief that high-quality strategic advice must also anticipate potential conflicts. All of our teams are therefore particularly focused on the dual practice of counsel and litigation advice.
INDEPENDENCE AND INNOVATION

Altana's attorneys have opted for an independent firm model. This independence guarantees that we are more flexible and available, in order to provide the best service to our clients consistently.
Independence does not mean isolation, however. We work in close cooperation with a broad network of other firms both in France and internationally. We also frequently cooperate with advisors and experts in many other fields, including financial advisors, economists and teams from French and foreign universities.
Our goal is to establish a long-term, privileged relationship with each of our clients and to offer pragmatic, creative, innovative, coherent and cost-effective assistance.
Law Firm of the Year Awards
Construction Law in France (2021)
Construction Law in France (2019)
Construction in France (2018)
About Our Clients
Altana represents clients across many activity sectors, particularly :
Agri-food, 
Automotives 
Banking & Investment funds
Biotechnology
Construction & Utilities,
Energy & Raw materials
Entertainment & Media
Luxury goods
Pharmaceuticals
Insurance
IT & New technologies
Pharmaceuticals
Telecommunications
Transportation
Contacts
"Law Firm of the Year"
ALTANA has received the following "Law Firm of the Year" accolades. Only one firm in a practice area is awarded this top honor each year:
France's "Law Firm of the Year" awards:

Construction Law - 2021
Construction Law - 2019
Construction - 2018

"ALTANA has earned our top honor in Construction Law in France," says Best Lawyers President Phil Greer. "We congratulate the firm for their distinguished success in this field is over the past year." In addition to the firm winning this prestigious recognition, Partners François Muller and Christophe Lapp were recognized individually as well in the 2018 Edition of The Best Lawyers in France for their work in this field.

When asked about the firm's work in Construction Law, François Muller added: "The biggest challenge here is to master the complexity and sophistication of the French construction law. Among others, we have a dual regime between public construction law and private construction law, which may be subtly different, and that's not even speaking about public procurement rules, which of course are specific to the former." 

Read more in: "An interview with François Muller."



Firm Practice Areas
Arbitration and Mediation
Biotechnology and Life Sciences Practice
Competition / Antitrust Law
Construction Law
Corporate Law
Environmental Law
Information Technology Law
Insolvency and Reorganization Law
Insurance Law
Intellectual Property Law
International Arbitration
Labor and Employment Law
Litigation
Media Law
Mergers and Acquisitions Law
Privacy and Data Security Law
Product Liability Litigation
Public Law
Real Estate Law
Technology Law
Office Locations
France
France
Paris, France
45 rue de Tocqueville
Paris 75017
France