---
Headquarters: Seattle, Washington
6 The Best Lawyers in America® awards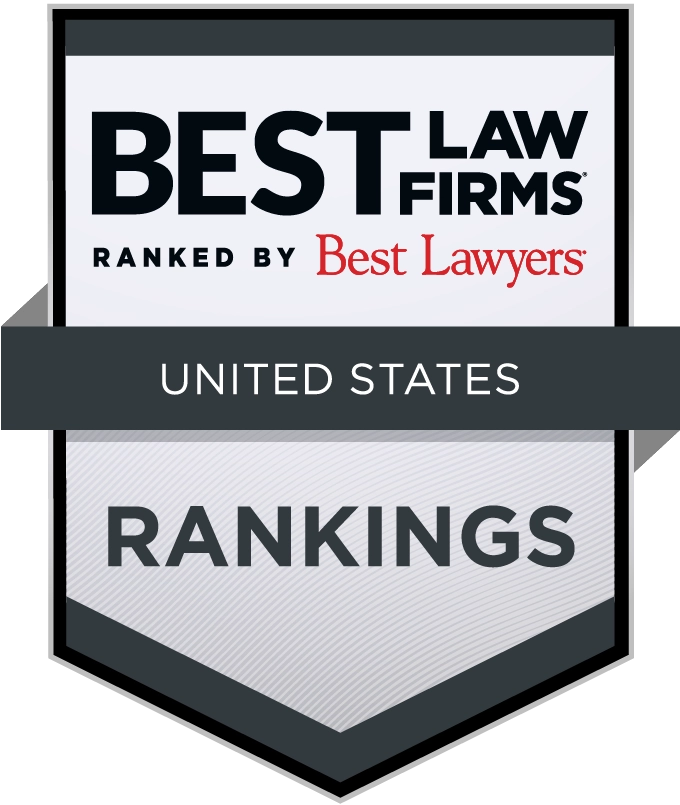 Visit Best Law Firms profile for Savitt Bruce & Willey LLP
We're litigators and trial counsel. We know that cases are won and lost on their "story": who is right and who is wrong in the eyes of the judge and jury. Our expertise is in developing and telling that story by drawing out the key facts, players, and themes, defining the legal framework in which they operate, and weaving them into a compelling narrative. While our subject-matter expertise is both deep and broad, our record of success demonstrates our skill in crafting and presenting a winning argument.

Our skill as litigators informs every step along the way. Understanding the facts requires not only an eye for detail but a strategy that identifies the right detail, combined with the tenacity to obtain and marshal complex facts and develop a record that completes the picture. Defining the legal framework means not merely understanding what the law "is" but a creative process of identifying and describing the legal principles and authorities that—when applied to the facts of a particular case—lead to the just result for our clients. Weaving these elements together effectively requires more than just proficiency with legal subject matter: it requires articulating clearly to a judge, arbitrator, or jury, who may have no familiarity with the subject matter or even the law, not only that our client should win but why.

We believe in the power of what can be achieved in the courtroom, but one size does not fit all. Our successes demonstrate the ability to develop winning strategies that meet the unique needs of each case. We know when a major investment of people and time will yield results and when it just means a big bill, and we're committed to identifying cost-effective solutions to our clients' problems. If there is a way to resolve a dispute successfully short of trial, we find it.

Our skill as legal writers gives our clients a unique advantage in litigation. Increasingly, cases are decided on written motions. For a client, winning on a motion is the best possible result—it avoids both the cost of trial and the compromise of settlement. Even if a motion does not decide a case, it may resolve a key issue so as to tip the scales decidedly in a client's favor at trial or drive a favorable settlement. This places a premium on lawyers who can synthesize complex facts and legal issues and distill them into an easy-to-follow explanation as to why their clients should win.

When trial is necessary, success requires not only the skills of the courtroom—examinations of witnesses and arguments to jury and judge—but also the use of those skills in the presentation of a winning story developed strategically from the outset. That is what we do.
Management & Demographics
Clients
About Our Clients
InfoFlows v. Corbis Corp.
We represented a start-up company and its founder in consolidated litigation arising from the development of technology for tracking digital objects over the internet and related claims for breach of contract, fraud, and trade secret misappropriation. We defeated a motion for a temporary restraining order, a motion for a preliminary injunction, and four motions for summary judgment. We developed and asserted our clients' claims, and dug up the evidence to support them. After a three-week jury trial, we obtained a $36 million verdict in our client's favor, and defeated all counterclaims.

Lane v. Port of Seattle and King County
We represented King County in litigation concerning the legality of the acquisition of a 42-mile rail corridor for use in establishing a trail system. The case was a putative class action in which Port of Seattle ratepayers represented by experienced class action counsel sought to rescind the transaction, arguing that the defendants lacked the statutory authority to acquire the corridor. We aggressively managed discovery; successfully opposed class certification; and filed and argued a comprehensive motion for summary judgment. The trial court denied class certification and granted our motion for summary judgment, dismissing all claims against our client.

Bank One v. Westar Financial Services
We defended one of the largest banks in the United States against a billion-dollar claim that personally involved the bank's CEO alleging breach of contract and other duties by the bank in connection with auto lease securitizations. We initially obtained a preliminary injunction enabling the leases to be serviced, which required us to persuade the district court to withdraw the reference from the bankruptcy court. Then, after targeted discovery, we obtained a summary judgment dismissing the claims against the bank in their entirety, and developed and asserted a counterclaim that resulted in a multi-million-dollar recovery for our client.

Alliance Packaging v. Altivity Packaging, et al.
We represented the plaintiff in this contentious, multi-million-dollar patent infringement suit. The defendants, represented by a national patent litigation firm, raised virtually every defense available in a patent case: they disputed the construction of the patents, challenged inventorship, alleged inequitable conduct and fraud in the prosecution of the patent-in-suit, claimed there was no infringement in any event, disputed damages, and asserted numerous counterclaims. The court adopted the construction of the patent we advanced on Alliance's behalf at the Markman hearing and then, after extensive discovery, ruled in Alliance's favor on multiple summary judgment motions. Following these rulings, Alliance obtained a very favorable settlement on the eve of trial—and it achieved these results having spent only a fraction of the legal fees incurred by the defendants.

Otrubova v. City of Seattle
We defended the City against tort and inverse condemnation claims brought by a lakefront property owner relating to damages allegedly caused by a storm water outfall. The plaintiffs filed two separate lawsuits and pursued them aggressively. Through strategic discovery and motions practice, we obtained the dismissal of one of the cases outright and the dismissal of key claims in the other case. After a multi-week jury trial on the remaining claims, we obtained a complete defense verdict. We then represented the City on appeal, and both judgments were affirmed.

Straitshot Communications v. Telekenex
We represented a telecommunications provider on claims that a competitor wrongfully damaged its business by disseminating false information to customers and hacking into its system and stealing records and information. Following a four-week jury trial in United States District Court, our clients obtained a multi-million-dollar judgment on claims for violations of the Washington Unfair Trade Practices Act and for tortious interference with customer relationships. In addition, our clients received a substantial award of attorneys' fees and costs, and an award for the spoliation of evidence by certain defendants.

Lai v. Alfa Enterprises, et al.
We represented the defendants in a suit alleging breach of contract and fraud arising out of an agreement allowing the plaintiff to operate and then purchase a restaurant business. Although the sale never closed, the plaintiff claimed to have fully performed. We counterclaimed for damages for breach of the parties' agreement, alleging that the plaintiff still owed money for the period in which she operated the restaurant. We obtained the dismissal on summary judgment of all non-contract claims. After a one-week trial on the remaining contract issues, the jury returned a defense verdict resulting in a judgment against the plaintiff, including prejudgment interest.

National Flood Services v. Torrent Technologies
We defended a start-up company and its founders against a panoply of claims (breach of contract, misappropriation of trade secrets, tortious interference, breach of fiduciary duty, copyright infringement, etc.) asserted by a global provider of financial services technology. We initially defeated a motion for temporary restraining order, and subsequently obtained a summary judgment ruling that invalidated and declared void the asserted non-competition agreements. Following these rulings, the case was resolved on very favorable terms.

Pande Cameron and Co. v. Central Puget Sound Reg'l Transit Authority and City of Seattle
We defended multi-million-dollar inverse condemnation litigation against the City of Seattle relating to work on the region's light rail system. The plaintiffs sued the rail system and the City, alleging that the rail system's construction work had destroyed their business, asserting inverse condemnation and various tort and statutory theories. We aggressively managed extensive discovery and protected the City's interests, most notably in the defense of the depositions of a number of key witnesses. We then brought and argued a summary judgment motion on the City's behalf. The district court dismissed all claims against our client and the Ninth Circuit affirmed.

Titus v. Bank One
We represented a major national bank in litigation arising from derivatives transactions, in which the plaintiff sought not only multi-million-dollar damages but also injunctive relief under trade practices and anti-fraud statutes. We elicited damaging admissions in discovery, and then obtained a summary judgment dismissing these claims in their entirety and an award of the attorneys' fees incurred in defending against them.

Alki Condominium Association v. City of Seattle
We defended the City against a $2.3 million claim for damages to a condominium building resulting from a massive landslide that originated on City-owned property. Following substantial discovery and motions practice, we defended the City in a multi-week jury trial and obtained a complete defense verdict.

Streeter v. Largo LLC
We represented the developer of an office building in litigation against the architect. Our client entered into a fixed-fee contract for architectural services. When the architect went over budget, he sued our client in breach of contract. We developed and prosecuted counterclaims for architectural malpractice, which became the primary focus of the litigation. After discovery, summary judgment and other motions practice, and three mediations throughout which our client stood its ground, we began trial. Eventually all claims against our client were dismissed, the architect agreed to a substantial judgment in our client's favor, and the court awarded our client more than 90% of the fees and costs it incurred.
Contacts
Contacts
David N. Bruce
Senior Counsel
206-749-0500
Bet-the-Company Litigation
Commercial Litigation
Litigation - Intellectual Property
Litigation - Real Estate
Your browser is not fully compatible with our automatic printer friendly formatting.
Please use the print button to print this profile page.