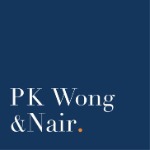 Firm Details
PK Wong & Nair LLC is a premier, full service law corporation with roots that go back more than 30 years. Since our founding, we have maintained an abiding commitment to providing real, practical solutions to a diverse range of clients dealing with matters at all levels of legal complexity.
We have a diverse client base and expertise in myriad areas of law. Our clients include small businesses, large multinational corporations and financial institutions, international law firms and shareholders dealing with boardroom disputes. Our transactional lawyers have been involved in countrywide telecommunications privatisation transactions and water infrastructure projects. They have also lent their expertise to the specialist area of resort development work, involving the drafting of legislation passed as law by the Government of Antigua and Barbuda in the Caribbean. Our disputes lawyers have acted as counsel in landmark cases in areas as varied as private banking, commodities trading, cross-border schemes of arrangement, clawback claims in liquidations, securities regulation, and in construction and torts. With our clients increasingly embracing digitalisation in their business operations, our firm has also moved to develop in-depth expertise in digital and data protection law in order to better aid our clients in their forays into cyberspace.
Our dynamic team of lawyers are capable of working in cross-disciplinary teams to ensure that every client receives comprehensive and fully integrated service. We pride ourselves on our ability to formulate and take innovative, commercially sound approaches to problem solving. We strive to provide effective and responsive management of our clients' legal affairs.
Our lawyers possess a global mindset. We have worked on a wide range of cross-border and international transactions, including mergers and acquisitions for multinational corporations, and have acted as counsel in multi-jurisdictional disputes heard in Courts and in arbitrations, and also in high-value and complex international restructuring and insolvency matters. A large volume of our work involves an international clientele with transactions taking place in Singapore as well as in the Asia-Pacific region, Australasia and other parts of the world. With the extensive network of strong ties which we have cultivated over the years with established correspondent law firms in the Asia-Pacific, the United Kingdom and the United States, we are able to bring together and manage teams of lawyers across multiple jurisdictions while continuing to offer seamless service for our clients, wherever they may be.
Firm Practice Areas
Arbitration and Mediation
Banking and Finance
Capital Markets Law
Corporate Law
Defamation Law
Immigration Law
Insolvency and Reorganization Law
Intellectual Property Law
Labor and Employment Law
Litigation
Mergers and Acquisitions Law
Real Estate Law
Trusts and Estates
Office Locations
Singapore
Singapore
Singapore, Singapore
2 Shenton Way
#16-02, SGX Centre 1
Singapore 068804
Singapore