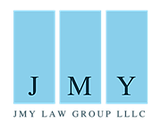 ---
Headquarters: Honolulu, Hawaii
2 The Best Lawyers in America® awards
Visit Best Law Firms profile for JMY Law Group LLLC
Who We Are
JMY Law Group LLLC, A Limited Liability Law Company, is a firm of dedicated commercial real estate and finance law practitioners recognized for the depth and breadth of our experience. We practice collaboratively, providing our clients with value-based service. We provide practical solutions to local, U.S. mainland and international clients with complex or unique financial services, real estate transactions, regulatory or immigration issues. Our thorough, timely and creative legal counsel enables our clients to remain competitive in Hawaii's business environment.
Firm History
In February 2018, a group of attorneys specializing in real estate and financial services and with a long history of practicing together established JMY Law Group LLLC, A Limited Liability Law Company. The firm's roots trace back to 1985 when Deborah Macer Chun, then a partner in the financial services practice group of one of Hawaii's largest law firms, became a founding partner in the law firm that many remember as Oshima Chun Fong & Chung LLP. It was at Oshima Chun that the more experienced attorneys at JMY Law Group LLLC first met and collaborated. In 2004, Deb Chun, David Rair and Janel Yoshimoto moved forward and established Chun Rair & Yoshimoto LLP. From these roots, JMY Law Group LLLC was founded. Despite firm name changes, the core mission and values of this group of attorneys — who we are, how we approach client issues and offer solutions, and how we treat our clients and each other — have not changed.

Our Mission and Values
At JMY Law Group LLLC, our attorneys and staff thrive on challenges, taking pride in finding practical solutions in a responsive and cost-effective manner for our clients. In maintaining our reputation as "deal makers" we seek to not only identify issues but, more importantly, to propose solutions. We strive to provide our clients with comprehensive and practical advice, focusing not only on applicable laws, regulations and legal matters, but also work to understand how we can best serve our clients and to stay abreast of trends in our clients' industries. We treat our clients, colleagues and each other with respect, humility and a sense of humor. We are fair, honest and dedicated, both in and out of the office. We are accessible, approachable and responsive. ​We know that the core of our vitality is our team and strive to capitalize on the unique talents and experiences of each member of the firm. We are committed to our Honolulu community and enthusiastically engage in pro bono work, participate as speakers and committee members for programs sponsored by State and national bar associations, and dedicate our personal time to individual volunteer work. We create our success through our relationships, collective experience and expertise.
Areas of Practice – Real Estate
We represent buyers, sellers, lenders, borrowers, developers, building owners, landlords, tenants, partnerships and joint ventures with their transaction needs including:
Facilitating the acquisition, sale or lease of commercial or residential properties
Services for developers - entity formation, securing financing, site acquisition, permitting, zoning, construction management, transfer agreements and leases
Organizing joint ventures to facilitate development, ownership or management of property
Negotiating, drafting and review of all types of commercial leases
Representation of lenders and borrowers in a variety of commercial mortgage lending matters
Areas of Practice – Finance Law
We represent lenders and borrowers in a wide spectrum of legal services including:
Drafting and negotiating loan documentation for a variety of financing projects, including real estate secured, construction and asset-based lending
Services for lenders - loan document file review, loan portfolio sales and purchases and loan work-outs
Due diligence review of collateral securing loans, including real property and development contracts
Areas of Practice – Immigration Law
In 2020, JMY Law Group expanded its practice to include immigration law, adding an additional layer of legal services to assist our transnational clients and others with cross-border interests. We strive to find efficient solutions to help our clients with their immigration objectives in the near-term, as well as with long-range planning. Our approach is both practical and creative, and, above all, we are accessible to help our clients navigate what can often appear to be a complex web of governmental regulations. Recognizing that many of us work and live within borders in an ever-shrinking world, our team is prepared to address an array of immigration issues, from complex to seemingly trivial problems including:
Non-Immigrant Employment and Investor Visas: We help a variety of businesses and organizations that would like to place talent in the United States on a temporary basis. Our legal team thrives on finding creative and efficient solutions, uniquely tailored to the needs of each client.
Immigrant Employment Visas: We assist those individuals who desire to work permanently in the United States. We can prepare all required forms and guide our clients through each step of the application process.
I-9 Compliance: We take the guesswork out of I-9 compliance for the employer, and explain an employer's legal obligations, such as how and when to complete an I-9; how to store a completed I-9; and the pros and cons of physical versus electronic forms. We can provide legal representation in the event a business is the subject of a Notice of Intent to Fine.
Family Applications: For individuals interested in sponsoring a relative to live permanently in the United States, we can assist in the preparation of all required forms; provide guidance through the process and help in preparing for interviews with U.S. Citizenship and Immigration Services and/or the Department of State.
Citizenship and Nationality: United States citizenship and nationality questions are some of the most complex issues that arise in immigration law. Legal requirements have undergone significant changes over the past half century. We will assess any situation for possible citizenship, as well as assist with the preparation and filings of Form N-400 (Application for Naturalization) and Form N-600 (Application for Certificate of Citizenship).
Asylum and Refugee Status: United States asylum laws protect individuals who have suffered, or are at risk of suffering, persecution based on their race; religion; national origin; political opinion; or membership in a political group. The law in this area is highly complex. We can provide an assessment of your circumstances and assist with the application process.
Temporary Stays from Removal: Various forms of temporary relief from removal may be available, including the former Deferred Action for Childhood Arrivals (DACA) program, Temporary Protected Status, and others.

Attorneys
Management & Demographics
Banking and Finance Law
Finance
Immigration Law
Real Estate
Real Estate Law
Your browser is not fully compatible with our automatic printer friendly formatting.
Please use the print button to print this profile page.