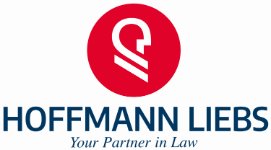 Hoffmann Liebs Partnerschaft von Rechtsanwälten mbB
Firm Details
Hoffmann Liebs operates with more than 60 lawyers in Düsseldorf. Since 1979, the firm has been advising medium-sized companies and international corporations as well as the public sector on complex and demanding business law mandates.
Our consulting covers almost all areas of law relevant to corporate practice. Our competence ranges from comprehensive business law support to advice on complex transactions and unusual specialised matters. We combine years of practical experience with the distinctive law specializations.
Our clients include start-ups, SME´s as well as companies listed on the DAX, MDAX or foreign stock exchanges.
The combination of legal ingenuity and depth of knowledge results in the high quality of our advice. Low personnel turnover guarantees our clients a personal and individual consultation by our partners .
In our specialized, yet integrated, practice areas, lawyers work with extensive experience and various cross-disciplinary qualifications and specializations, which complement each other well .
We offer our clients comprehensive support, since we can cover every aspect of ​​law plus niche areas with experts. The blend of highly experienced and well networked older partners and the younger generation, partly with the large-scale law firm background, underlines the attractiveness of our advice.
For many years, we have maintained close relationships with selected international law firms that have proved themselves to be reliable partners on several international cases - we call it our Best Friends Network.
This enables us to provide our clients with first-class legal advice for investment projects or legal issues abroad - including Europe, North America and Asia - or work together with our international partners on legal matters.
Here, our China Desk deserves special mention - after all, we have been advising German clients in their China business since 1999 and have accompanied them in the markets of the Far East. Similarly, we have been actively supporting Chinese companies entering the German market.
We are constantly refining and expanding our international capability. In so doing, we place great value on our independence and wish to maintain our character as a German medium sized law firm – especially to maintain the direct, continuous relationship between the client and the lawyer that he is familiar with.
As a national law firm, Hoffmann Liebs has a long-standing, first-class reputation in advising companies in various industries. This also applies to the public sector.

Firm Practice Areas
Advertising Law
Banking and Finance Law
Capital Markets Law
Competition / Antitrust Law
Construction Law
Corporate Governance and Compliance Practice
Corporate Law
Data Security and Privacy Law
Energy Law
Environmental Law
Franchise Law
Information Technology Law
Intellectual Property Law
Labor and Employment Law
Litigation
Media Law
Mergers and Acquisitions Law
Private Equity Law
Public Law
Real Estate Law
Restructuring and Insolvency Law
Sports Law
Tax Law
Trade Law
Transportation Law
Venture Capital Law
Office Locations
Germany
Germany
Düsseldorf, Germany
Kaiserswerther Straße 119
Düsseldorf 40474
Germany