Firm Profile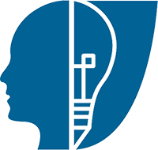 Firm Details
Estudio Delion since 1984 is a full service Law Firm whose practice areas are Intellectual Property; Corporate Law; Heatlh Registrations for Food, Pharmaceutical and Cosmetic products and Domain names.
Estudio Delion is currently representing a great number of foreign and Peruvian clients in all fields of Commercial Law and Intellectual Property, providing also advice on Distribution Contracts and establishing of corporations, in other words, giving a full consultancy until the company can operate in our country or in other cases until the company can trade its products or services in Peru.
Estudio Delion is formed by the joint of the traditional experience in Administrative Law and Civil Right of Fayssy C. Delion together with the expert in Patents Lilie C. Delion who belonged to the former firm Compu-Patents S.R.L., having an extensive professional practice in Intellectual Property of more than 30 years.Likewise, our experts manage the trademark portfolio of famous companies, such as: the Group Billabong from Australia, Arcor from Argentina, Hyundai Corporation, Samsung corp., among other.Our firm has been enriched by including within its staff prestigious professionals graduated from the best Peruvian Universities such as: Pontifical Catholic University of Peru ("Pontificia Universidad Católica del Perú") and Public Major University of San Marcos ("Universidad Nacional Mayor de San Marcos"), namely: Alain C. Delion lawyer with a wide experience in the handling of Intellectual Property and Unfair Competition matters. Also, our firm includes a professional staff specialized in the fields of legal advertising and marketing in charge of Virginia C. Delion.Estudio Delion is member of the prestigious International Trademark Association - INTA from U.S.A. as well as of distinguished chambers of commerce, namely: German-Peruvian Chamber of Commerce and Industry and the Official Chamber of Commerce from Spain in Peru.Estudio Delion guarantees the success of cases in no least than 90% because our compromise is the transparency of information and taking of decisions based on accurate and valid information.
Clients
Activision Inc.
Arcor S.A.I.C.
Choice Hotels
Gordon & Rena Merchant
Hyundai Motor
Manchester United PLC
Samsung
Firm Practice Areas
Administrative Law
Arbitration and Mediation
Competition / Antitrust Law
Corporate and M&A Law
Intellectual Property Law
Litigation