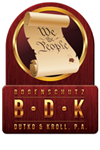 ---
Headquarters: Fort Lauderdale, Florida
1 The Best Lawyers in America® award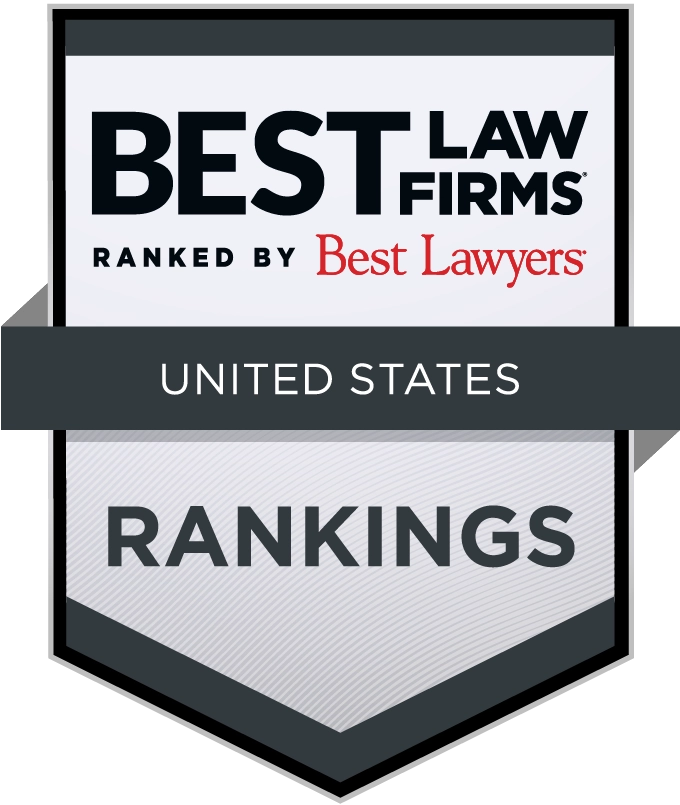 Visit Best Law Firms profile for Dutko & Kroll, P.A.
INTRODUCTION
The Law Offices of Bogenschutz, Dutko & Kroll, P.A., is a well-established law firm engaged primarily in the area of State and Federal criminal defense. Although their practice is geared toward complex criminal litigation, they handle anything from Criminal Traffic and DUI to First Degree Murder, and anything in between. Similarly, although they are based in the area of Greater Fort Lauderdale, Florida, they represent clients in State and Federal Court across the State of Florida and beyond.

The reputation of Bogenschutz, Dutko & Kroll, P.A., has been built largely by word of mouth and on referrals from various people within the business, law enforcement and legal communities. Many of the clients of the firm are local professionals and high-profile individuals including business owners, elected officials, lawyers, judges and law enforcement officers who are familiar with the reputation of the firm for professional integrity and consistency in achieving extraordinary results.

When elected officials or licensed professionals such as doctors, educators, lawyers, judges or law enforcement personnel from both State and Federal agencies are charged criminally or are simply under criminal investigation, the criminal charges alone can be devastating. Moreover, the political or professional consequences that accompany such charges can be extraordinarily difficult and challenging. The attorneys at Bogenschutz, Dutko & Kroll, P.A., are experienced in these matters and have a proven record of success in representing a broad array of professional clients in licensure or administrative matters that might potentially impact or end the careers of those charged with such offenses, even when the criminal charges are dismissed or result in an acquittal.

Similarly, the attorneys at Bogenschutz, Dutko & Kroll, P.A., are very experienced in handling high- profile matters that often bring broad and intense media scrutiny which can be devastating and destructive to the client and even the client's family if not handled correctly by an experienced attorney.

HISTORY AND BACKGROUND
Bogenschutz, Dutko & Kroll, P.A. traces its roots to the premier criminal defense firm of Varon and Stahl, which began serving the South Florida area in the 1950's.

J. DAVID BOGENSCHUTZ
David began his legal career in Ohio. In the early 70's he moved to Fort Lauderdale and, after serving several years as the Chief Assistant State Attorney, Bogenschutz joined the Varon and Stahl law firm in 1976. He brought with him his reputation from the State Attorney's Office as a tireless litigator and a very skilled trial attorney. Immediately he became the go-to-guy for lawyers, judges and elected officials who found themselves in trouble with the law. In 1985 David Bogenschutz teamed up with Eddie Kay, a former State Democratic Party Chairman and another alumnis of the Varon and Stahl Law Firm. David's reputation for representing elected officials and high-profile public officials continued to grow. Today David Bogenschutz is considered by most to be the standard by which all other criminal defense practioners in South Florida are measured. Fittingly, David has been included in every edition of BEST LAWYERS IN AMERICA for white-collar and non-white-collar criminal defense since its inaugural edition was published over twenty years ago.

MICHAEL E. DUTKO, SR.
Michael took a less conventional path to his career as a criminal defense practitioner. In 1976 Dutko was hired as a police officer with the Fort Lauderdale Police Department. After less than two years as a road patrolman, at the age of only 24, he was awarded a detective's gold badge and was transferred to the Organized Crime Bureau, an elite division of experienced undercover officers charged with conducting long-term and complex criminal investigations involving narcotics smuggling and traditional organized crime activity. In 1981, encouraged by many in the local legal community, Dutko enrolled at Nova Southeastern University Law School. Upon graduation he served 2 years as a State Court Prosecutor and, in 1986, joined David Bogenschutz in private practice. His thorough case preparation, attention to detail and hard work, as well as his investigative instincts and behind-the-scenes insight, are significant factors that explain Dutko's success as a trial attorney. In 2009 he was selected by his peers for inclusion in BEST LAWYERS IN AMERICA for white-collar and non-white-collar criminal defense and has been included in every edition ever since.

JEREMY J. KROLL
In 1995 David and Michael had the good fortune of hiring JEREMY KROLL as a summer law clerk. They had the further good sense and good judgment to maintain contact and communication with Jeremy after he returned to Gainesville to continue his legal studies at the University of Florida Law School. Upon graduation, Jeremy accepted a job with the Broward County State Attorney's Office. He quickly developed a reputation as a thorough litigator and skilled trial attorney. In 2000 Jeremy left the prosecutor's office and joined David and Michael in private practice. Immediately, Jeremy established himself as an extraordinary private practitioner who possesses a thorough, sophisticated and persuasive writing style, a keen intellect, and a natural presence in the courtroom that makes him uniquely effective before a judge or jury. David and Michael's confidence in Jeremy's legal abilities and communication skills was best exemplified by the fact that, in 2004, Jeremy became a full equity partner and and the firm name became BOGENSCHUTZ, DUTKO & KROLL, P.A.
Management & Demographics
Administrative / Regulatory Law
Criminal Defense: General Practice
Criminal Defense: White-Collar
Your browser is not fully compatible with our automatic printer friendly formatting.
Please use the print button to print this profile page.