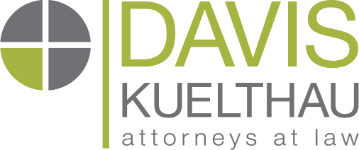 Headquarters
111 East Kilbourn Avenue, Suite 1400
Milwaukee, WI 53202
United States
414-276-0200
Firm Details
The first answer that comes to mind isn't always the right answer. Understanding the ever-changing legal environment is what makes Davis|Kuelthau different. Our attorneys pride themselves on partnering with their clients to evaluate all the options when addressing a legal issue. We assess our clients' needs from every perspective to ensure we provide them with the answer that best fits with their goals.

This commitment to innovation is what drives our client service. By focusing on providing effective legal advice in a professional, competent and responsive manner, we support our clients' efforts towards their own success. Our clients recognize this; in a client survey, 99% of those who responded said they would recommend our firm to a colleague or friend.

Everything we do at the firm, builds on this foundation of creative problem solving and diligent client service. We encourage you to take a moment to become familiar with our attorneys, clients and practices; we are confident you will discover the depth and breadth of our experience and our long-standing history of success.
Top Listed State Awards
Top Listed in Wisconsin in Litigation - Construction with 4 lawyers
Top Listed City Awards
Top Listed in Milwaukee in Litigation - Construction with 4 lawyers
Top Listed in Brookfield in Trusts and Estates with 4 lawyers
Clients
Astronautics Corporation of America
Fiduciary Real Estate Development, Inc.
First Wisconsin Bank and Trust Company
Germantown Iron & Steel Corporation
Hammes Company
HealthEOS by Multiplan
JPMorgan Chase, N.A.
Lavelle Industries, Inc.
Magnetek, Inc.
Schoeneck Containers
TCF Bank
Ziegler Health Care Real Estate Funds
About Our Clients
Financial
Associated Bank, N.A.
BMO Harris Bank, N.A.
Harris N.A. (N/K/A, BMO Harris Bank, N.A.)
JPMorgan Chase, N.A.
TCF Bank
Westbury Bank

Professional Services
Amerhart, Ltd.
Kraft Engineering
United Rentals, Inc.
Manufacturing
CTI Systems, Inc.
Lavelle Industries, Inc.
Schoeneck Containers
Public Sector
Brown County
City of Algoma
City of De Pere
City of Green Bay
City of Oconto
City of Shawano
Village of Allouez
Village of Denmark
Village of Ephraim
Village of Hobart
Village of North Fond du Lac
Village of Suamico
Village of Wales
Village of Wrightstown

Real Estate
Catalyst Construction
Continental Properties
Fiduciary Real Estate Development, Inc.
Hammes Company
Neumann Developments, Inc.
Outlook Development Group LLC
Spectrum Development Group LLC
Vista Venture, LLC
Ziegler HeathCare Real Estate Funds

Non-Profits
The Salvation Army

Schools
Appleton Area School District
Cooperative Educational Service Agency #6 (CESA 6)
Crivitz School District
Franklin School District
Gibraltar School District
Gillette School District
Green Bay Area Public School District
Kewaunee School District
Lakeshore Technical College
Luxemburg Casco School District
Marion School District
Oshkosh Area School District
Sheboygan Area School District
Sturgeon Bay School District
Tri County Area School District
Entertainment
Bradley Center Sports & Entertainment Center
Southeast Wisconsin Professional Baseball District
The Marcus Corporation
Firm Practice Areas
Arbitration
Bankruptcy and Creditor Debtor Rights / Insolvency and Reorganization Law
Commercial Litigation
Construction Law
Corporate Law
Education Law
Employment Law - Individuals
Employment Law - Management
Environmental Law
Health Care Law
Labor Law - Management
Litigation - Antitrust
Litigation - Construction
Litigation - Environmental
Litigation - Labor and Employment
Litigation - Municipal
Litigation - Securities
Mediation
Municipal Law
Real Estate Law
Trusts and Estates