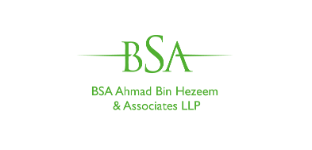 Firm Details
BSA is a story of growth. Since launching in Dubai in 2001, we've expanded strategically into the full-service regional law firm we are today. Now with 11 offices throughout the GCC, our reputation for delivering high quality legal services means we have become a "go-to" option for Magic Circle firms seeking advice and guidance on local laws. Our lawyers, advocates and legal consultants come from a diverse range of backgrounds with the majority being bi-lingual in languages such as English, Arabic and French.
Our key practice offerings include:
• Arbitration & Dispute Resolution;
• Banking & Finance;
• Commercial;
• Construction;
• Corporate & M&A;
• Employment;
• Energy;
• Insurance and Reinsurance;
• Intellectual Property;
• Litigation;
• Real Estate;
• Tax and VAT;
• Technology, Media and Telecoms.
Firm Practice Areas
Arbitration and Mediation
Banking Law
Construction Law
Corporate Law
Energy Law
Insolvency and Reorganization Law
Intellectual Property Law
Litigation
Real Estate Law
Tax Law
Technology Law
Office Locations
United Arab Emirates
United Arab Emirates
Dubai, United Arab Emirates
Level 6, Building 3
Dubai International Financial Centre (DIFC) The Gate District
P.O. Box 262
Dubai
United Arab Emirates