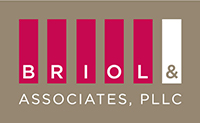 IDS Center, Suite 3700
80 South Eighth Street
Minneapolis, MN 55402
United States
(612) 756.7777
Firm Details
Anyone who's ever gone toe-to-toe with powerhouse financial services firm Briol & Associates knows the firm's ten attorneys are among the toughest anywhere. The numbers really say it all: between them, the firm's attorneys have tried more than 230 cases to verdict or award, to the tune of hundreds of millions of dollars. And they've done it largely by sticking to one specific niche: major financial litigation. This includes securities fraud litigation and arbitration, minority shareholder disputes, internal investigations and very high-asset marital dissolutions.
Mark Briol, founder and sole shareholder, has been selected by his peers as a
Best Lawyer
® in the practice areas of Bet-the-Company Litigation, Commercial Litigation, and Litigation-Securities. Greg Weyandt, another attorney at the firm this year was also recognized as a
Best Lawyer
® in the areas of Bet-the-Company Litigation and Commercial Litigation, as well as Litigation-Antitrust and Litigation-Trusts and Estates.
The firm itself was named a 2013 Tier 1 Law firm in Minnesota for Commercial Litigation by
U.S. News
and
Best Lawyers
®.
The firm's reputation is distinct: highly intelligent and results-oriented with extraordinarily large clients. "We're financial guys who try cases," says Briol, who grew up dreaming of becoming a professional fighter before opting for law school and then opening his firm in 1988. "Twenty five years ago, I set out to build a firm of the most talented attorneys. Everyone I recruited–from the best law schools and the biggest firms–was picked because they're not afraid of a jury. They're in this to win."
Many of the firm's clients are embroiled in disputes with hundreds of millions of dollars at stake. Both businesses and individuals rely on Briol & Associates to handle what are often the most significant legal matters they will ever have, whether a minority shareholder dispute that will determine the future of a business, a divorce that will result in the splitting of an estate worth tens or hundreds of millions of dollars, or a contract dispute that threatens the core of a business relationship.
"Our clients seek our help because we have seen every issue that can come up in complex financial matters," Briol says. "We're experts in valuation, finding and tracing assets, and arguing for fair results. When you get involved in what may be the biggest fight of your life, you want someone in your corner who has been there before and knows what is coming and how to win."
Briol notes that the firm is committed to always being available to its clients and to never giving up the fight on their behalf. "We do what's necessary to obtain fair results for our clients," Briol says. "These are tough, complex cases and we stand with our clients every step of the way."

To hear him describe his firm and the work it does, Mark Briol almost makes it seem easy. But that's a big almost. Adversaries who find themselves at the table opposite him - or any attorney as his firm, for that matter - in the courtroom know they will never sit opposite a tougher opponent. "You would be hard-pressed to find another set of attoneys who know as much as we do about capital markets, stock markets, brokerages and compliance," says attorney Scott Benson, who has been with the firm since 1997. "And we don't back down from taking cases to trial."

Greg Weyandt, after trying more than 150 cases to conclusion in state and federal courts, now focuses his practice on Alternative Dispute Resolution. According to Weyandt, "You are not well represented unless you have a firm that has a depth of experience in all the different ways to resolve legal disputes." Mr. Weyandt has become a "go to" mediator in multi-party, complex litigation. "Having tried many cases makes me a better mediator and insights from mediation help with strategy in cases we are handling."

In many ways, the firm's success is not a surprise considering how carefully Briol has tended its growth over its 25 years. In addition to handpicking every attorney who has joined its ranks since its founding, Briol has attentively fostered a culture of inclusiveness and teamwork that ultimately benefits the firm's clients, who enjoy the full force of the firm behind them while their matters are being resolved.

Their credentials are distinctive and their experience diverse. Two of the firm's attorneys have served in local government. Four have taught at the university and law school levels, including two in China. One is a former journalist.

"Everyone has input here," says Briol, "because I trust their judgment 100 percent. I'm interested in hearing what everyone has to say. Everyone in this firm has a unique perspective, which is a major part of what makes us so successful."
Source: Best Lawyers: Minnesota 2013
Firm Practice Areas
Bet-the-Company Litigation
Commercial Litigation
Litigation - Antitrust
Litigation - Securities
Litigation - Trusts and Estates
Personal Injury Litigation - Defendants
Office Locations
United States
United States
Minnesota
Minnesota
Minneapolis, MN
IDS Center, Suite 3700
80 South Eighth Street
Minneapolis, MN 55402
United States