Firm Profile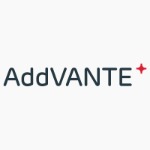 Firm Details
AddVANTE is a professional services firm internationally oriented, with offices in Barcelona and Madrid and a team of over 90 professionals who specialize in different areas of strategic consulting and financial, legal, tax and risk, outsourcing and M&A.
We consider business from a forward-thinking perspective
Our size, the excellent knowledge of the various national and international market sectors and industries and a cross-disciplinary nature encompassing several disciplines endow us with great capacity for transforming complex environments and situations and successfully promoting and developing any challenge raised by our clients.
What makes us stand out
The solutions may be within or outside your business; therefore, AddVANTE will provide you with a 360 global vision. Under this premise, we will inform you of the direction and vectors which should form the basis for the most appropriate strategy for your organisation applying unique, transforming solutions to allow you to create a competitive advantage and address the foremost issues and problems in order to progress in a forward-thinking manner.
Client experience
Our experience with clients enables us to provide your company with a new vision, sharing your ambitions, working to understand the circumstances of your business and providing valuable answers and support for the key practical decisions and actions.
Valuable responses
The AddVANTE philosophy is founded on three fundamental pillars: a service-oriented calling, close relations of trust and loyalty with our clients and professionals and an innovative, creative spirit to promote the growth of your business project. Likewise, our business culture and our interventions are based on honesty and a profound sense of ethics, from the moment each professional makes his decisions to the manner in which each client is dealt with.
Firm Practice Areas
Economist
Environmental Law
Labor and Employment Law
Outsourcing
Planning
Pricing
Real Estate Law
Tax Law
Technology Law
Office Locations
Spain
Spain
Barcelona, Spain
Av. Diagonal 482, 1a. Planta
Barcelona 08006
Spain