Firm Profile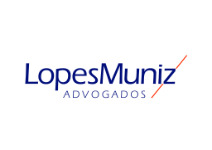 Firm Details
Since the firm's foundation in 1975, the firm has as its focus the delivery of comprehensive legal services with credibility, ethics and high standards of excellence to local and multinational clients.
The firm isrecognised as a multi-field action firm, known for solutions that grant security for its clients and gives them the confidence to face their legal challenges.
Our work model is based in specialised teams, led by one or more partners, that participate in the finding of solutions and strategies for each case, assuring the high level of quality for which we are recognised.
Our professionals come from the most representative Schools of Law, with post-graduation courses in highly regarded schools and institutions and a few have recognized experience as managers and directors of national and multinational companies.
The long term relationship with clients and the constant growth of our client portfolio are the greatest recognition and incentive to our continued improvement.
Management
Demographics
Of Counsel
Women: 1
Men: 2
Associates
Women: 7
Men: 8
Management / Department Heads
Women: 3
Men: 2
Paralegals
Women: 6
Men: 3
Non-Legal Employees
Women: 3
Men: 2
Firm Practice Areas
Administrative Law
Biotechnology and Life Sciences Practice
Corporate and M&A Law
Corporate Governance & Compliance Practice
Investment Law
Labor and Employment Law
Litigation
Non-Profit / Charities Law
Product Liability Litigation
Regulatory
Tax Law
Venture Capital Law
Office Locations
Brazil
Brazil
São Paulo, Brazil
Av. Brig. Faria Lima 1656, 5º andar
São Paulo 01451-001
Brazil