Like nearly all aspects of society, the American court system has been rendered almost unrecognizable by COVID-19. The pandemic forced the courts quickly and unexpectedly to transition to remote operations so that cases could proceed without attorneys, litigants, or even the judge setting foot inside a courthouse. This forced transition has revealed aspects of litigation that can be accomplished just as effectively—and far more efficiently—if done remotely.
Certain proceedings, such as trials and evidentiary hearings, might not be as adaptable to a virtual platform, but the majority of matters that have always required attorneys to be present—status conferences, compliance conferences, oral arguments on motions, and other routine things—can be completed remotely, in a fraction of the time.
Time
A court appearance for a routine conference usually consumes no fewer than two hours, even though the conference itself generally takes about 20 minutes. If your case is on for a 9:30 a.m. conference, unless it's first on the calendar and all counsel are present for the first calendar call, it's often 11 a.m. by the time your "9:30" begins. With virtual proceedings taking the place of daily calendar calls, and each case having a designated time slot, no longer must you spend an entire morning waiting for your case to be called.
If your appearance is in another county, meanwhile, that 20-minute task can easily consume more than half your workday. It takes about 90 minutes to travel from our office in Nassau County, Long Island, to the courthouse in Suffolk, the neighboring county where many of our cases are venued. Conduct the conference remotely and we've saved three hours.
Virtual meetings of this sort are also more efficient for the court and all other cases on the court's calendar that day, as they eliminate the delays incurred by attorneys stuck in traffic, riding a late train, having trouble parking, or scampering between courtrooms for multiple appearances.
Going remote will also reduce the number of wasteful appearances, such as those for which you travel 90 minutes, wait 90 minutes more for your case to be called, then learn that your adversary sent a per-diem or associate unfamiliar with the case to get an adjournment. If all routine appearances were held virtually, we expect there would be far fewer adjournments overall, with per-diem attorneys all but eliminated.
Scheduling will be easier, too, if routine appearances require only a brief video call. Indeed, it's often difficult to find a date when all counsel and the court are available given how much time the parties must set aside. Remote counsel, by contrast, can attend multiple appearances in different cases in different counties all in a single morning.
Another potential benefit: Litigators are notorious for working long, late hours. Eliminating time-sucking court appearances can free up two to five hours a day, giving us more time to complete our other necessary work and, perhaps, find a better work-life balance.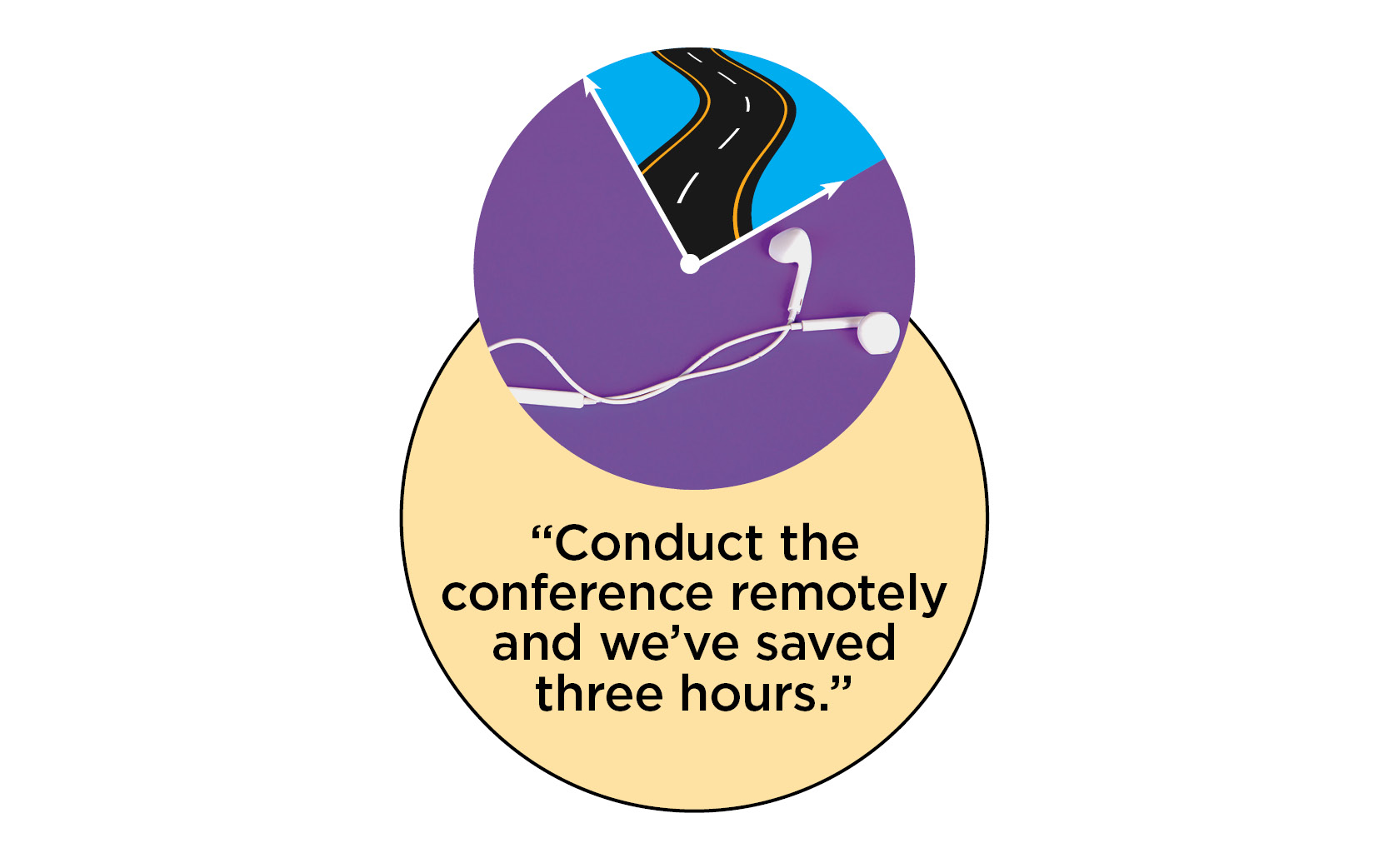 Money
Virtual appearances mean less time traveling and less time waiting in court—which leads to fewer hours billed and, thus, a reduction in the overall cost of litigation.
This is great for clients, of course, especially those who have found litigation cost-prohibitive. A client of ours initially intended to forego her right to attorneys' fees on a default judgment motion because it would cost nearly as much in additional legal fees for us to spend the day in court for the requisite inquest. By the time we filed her motion this May, however, all proceedings had gone virtual. What we initially expected to be a costly five-hour commitment might now take merely 30 minutes—time well-spent to recover the fees to which she's entitled.
A reduction in billable hours might sound like bad news for lawyers, but in the long run it may have a net positive effect on business. If we reduce the overall cost of litigation, more people will be able to access and afford legal services.
As of late July, courts are already starting to resume in-person appearances, but before we settle back so quickly into our old ways, we ought to consider making the virtual courtroom a permanent fixture—not to replace the old ways entirely but as part of a more efficient, technologically advanced court system. Perhaps the all-encompassing disruption of recent months might ultimately help the wheels of justice to turn just a bit faster.
Andrew E. Curto is a partner and Chair of Forchelli Deegan Terrana LLP's Litigation practice group. He has thirty years of experience handling complex commercial litigation and employment disputes. Mr. Curto is also outside general counsel to many multimillion-dollar companies using his litigation background in all facets of business conflict resolution, negotiations and problem solving.
Danielle E. Tricolla is an attorney in Forchelli Deegan Terrana LLP's Litigation practice group. She handles a variety of business disputes and commercial litigation matters, including corporate dissolution and shareholder derivative actions, contract disputes, real property actions, regulatory compliance issues and employment claims. Ms. Tricolla earned her J.D. from New York Law School.