Lawyer Profile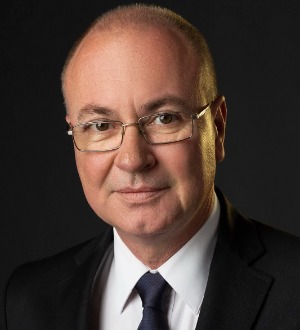 Craig Assheton-Smith
Recognized Since:

2011

Recognized in:

Lawyer Page:

Website:

Firm's Phone Number:

E-mail:

Languages:

English

Location:

9th Floor, Wale Street Chambers

38 Wale Street

P.O. Box 15453, Vlaeberg

Cape Town, ZA 8018
Lawyer Bio
Affiliations:
Assheton-Smith Ginsberg Incorporated - Director
Glyn Marais Incorporated - Director
NAMCO Limited - Director
Named "Lawyer of the Year" by Best Lawyers for:
Litigation, Cape Town (2019)
Recognized in The Best Lawyers in South Africa for work in:
Q&A
Tell us a little bit about your practice and what makes it unique.
Our approach is collaborative and very strategic. By clearly understanding the commercial objectives of our clients we are able to work a brief efficiently and cost effectively so that not only do we achieve results, we do so expeditiously to the delight of our clients.
What common questions are you asked by clients, and what are your answers?
Clients often ask how much it will cost and how long it will take to achieve a result. While it can be difficult, especially in litigation matters to give definitive answers to those questions, we do provide estimates and timelines and apprise the clients of their role and responsibility in working with us to achieve the result within the budget and timeframe set.
What other interests do you have?
While the law can be a jealous mistress sucking up weekends and public holidays, I love my wife and family and spend as much time as I can with them whether it just be chatting around the fire, retreating to the bush or traversing the Cape winelands, and I thoroughly enjoy the odd round of golf every now and then.
Firm Details

View Firm Profile
Assheton-Smith Ginsberg Inc.
South Africa
South Africa
Cape Town, South Africa
9th Floor, Wale Street Chambers
38 Wale Street
P.O. Box 15453, Vlaeberg
Cape Town 8018
South Africa