Find Lawyers in Manama, Bahrain
Select a location or practice area from the list below to find the best legal talent for your needs.
Practice Areas
Would you like to claim your lawyer profile?
Contact Us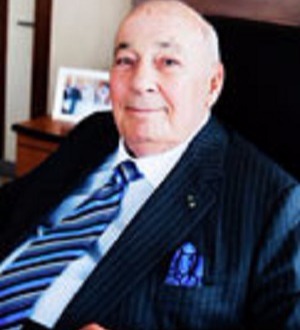 Hatim Sharif Zu'bi
---
From 1950 to 1954 he was Advocate for Ministry of Finance in Jeddah and Dammam, Saudi Arabia and from 1954 to 1955 he was Special Counsel to US Aid Mission, Jordan.In 1955-1965 and then again in 1969 he was Deputy Chairman of Cairo Amman Bank.From 1965 to 1969, he was Minister of National Economy, Minister of Finance and Acting Minister of Foreign Affairs and Jordan's Governor at the World Bank.In 1971 he established his law practice in Abu Dhabi and Bahrain to cover the GCC countries, ...

Jalila Sayed Ahmed
---
Jalila Sayed Attorneys & Legal Consultants
Recognized since 2008
Manama, Bahrain
Practice Areas
Corporate Law
Labor and Employment Law
Litigation
Specific Focus
Labor & Employment
Recognized since 2012
Manama, Bahrain
Practice Areas
Finance Law
Project Finance and Development Practice
Structured Finance Law
Specific Focus
Islamic Finance
Recognized since 2012
Manama, Bahrain
Practice Areas
Capital Markets Law
Corporate Law
Recognized since 2012
Manama, Bahrain
Practice Areas
Aviation Law
Haya Rashed Al Khalifa Law Firm
Recognized since 2008
Manama, Bahrain
Practice Areas
Corporate Law
Finance Law
Recognized since 2014
Manama, Bahrain
Practice Areas
Litigation
Specific Focus
Arbitration and Mediation
Charles Russell Speechlys
Recognized since 2013
Manama, Bahrain
Practice Areas
Construction Law
Ma'awia El Tahir El Nayal
---
Ma'awia T. El Nayal & Associates
Recognized since 2008
Manama, Bahrain
Practice Areas
Litigation
Recognized since 2012
Manama, Bahrain
Practice Areas
Litigation
Norton Rose Fulbright (Middle East), LLP
Recognized since 2012
Manama, Bahrain
Practice Areas
Finance Law
Elham Ali Hassan & Associates
Recognized since 2008
Manama, Bahrain
Practice Areas
Corporate Law
Labor and Employment Law
Litigation
Recognized since 2008
Manama, Bahrain
Practice Areas
Capital Markets Law
Corporate Law
Private Equity Law
Specific Focus
Private Equity
Recognized since 2008
Manama, Bahrain
Practice Areas
Finance Law
Elham Ali Hassan & Associates
Recognized since 2008
Manama, Bahrain
Practice Areas
Corporate Law
Finance Law
Recognized since 2008
Manama, Bahrain
Practice Areas
Capital Markets Law
Corporate Law
Private Equity Law
Recognized since 2008
Manama, Bahrain
Practice Areas
Real Estate Law

Dominic O'Neil
---
Recognized since 2008
Manama, Bahrain
Practice Areas
Corporate Law
Private Equity Law
Private Funds
Specific Focus
Private Equity
Hassan Radhi & Associates
Recognized since 2008
Manama, Bahrain
Practice Areas
Construction Law
Corporate Law
Finance Law
Specific Focus
Arbitration and Mediation
Freshfields Bruckhaus Deringer LLP
Recognized since 2008
Manama, Bahrain
Practice Areas
Corporate Law
Recognized since 2012
Manama, Bahrain
Practice Areas
Finance Law
Project Finance and Development Practice
Structured Finance Law
Specific Focus
Islamic Finance
Esmond Hugh "Hugh" Stokes
---
Recognized since 2008
Manama, Bahrain
Practice Areas
Capital Markets Law
Corporate Law
Finance Law

Qays H. Zu'bi
---
Recognized since 2008
Manama, Bahrain
Practice Areas
Corporate Law
Finance Law
Litigation
Specific Focus
Arbitration and Mediation