Find Lawyers in Luxembourg, Luxembourg
Select a location or practice area from the list below to find the best legal talent for your needs.
Practice Areas
Luxembourg, Luxembourg
Would you like to claim your lawyer profile?
Contact Us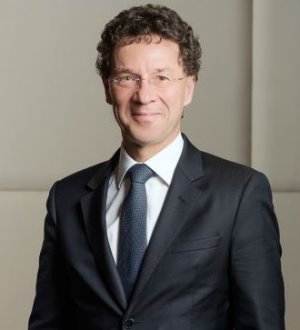 Philippe Dupont
---
Philippe Dupont is a Founding Partner and a member of both the Bank Lending & Structured Finance and the Banking & Financial Services practices of Arendt & Medernach. He specialises in banking and finance and has considerable experience in bank regulatory matters as well as capital markets, lending, securities and structured finance transactions and litigation in finance matters. He has been a member of the Luxembourg Bar since 1986. He is a member of various advisory committees w...

Romain Adam
---
Recognized since 2012
Luxembourg, Luxembourg
Practice Areas
Labor and Employment Law
Recognized since 2019
Luxembourg, Luxembourg
Practice Areas
Labor and Employment Law
Specific Focus
Dispute Resolution
Recognized since 2019
Luxembourg, Luxembourg
Practice Areas
Private Equity Law
Specific Focus
Corporate
Recognized since 2016
Luxembourg, Luxembourg
Practice Areas
Private Equity Law
Real Estate Law
Brucher Thieltgen & Partners
Recognized since 2019
Luxembourg, Luxembourg
Practice Areas
Arbitration and Mediation
Recognized since 2010
Luxembourg, Luxembourg
Practice Areas
Arbitration and Mediation
Labor and Employment Law
Litigation
Recognized since 2010
Luxembourg, Luxembourg
Practice Areas
Corporate Law
Recognized since 2013
Luxembourg, Luxembourg
Practice Areas
Investment Funds
Recognized since 2010
Luxembourg, Luxembourg
Practice Areas
Banking and Finance Law
Capital Markets Law
Recognized since 2013
Luxembourg, Luxembourg
Practice Areas
Labor and Employment Law
Recognized since 2019
Luxembourg, Luxembourg
Practice Areas
Banking and Finance Law
Cabinet Bouchoms & Braesch
Recognized since 2014
Luxembourg, Luxembourg
Practice Areas
Corporate Law

Freddy Brausch
---
Recognized since 2010
Luxembourg, Luxembourg
Practice Areas
Banking and Finance Law
Investment Funds
Mutual Funds
Recognized since 2019
Luxembourg, Luxembourg
Practice Areas
Mergers and Acquisitions Law
Recognized since 2013
Luxembourg, Luxembourg
Practice Areas
Banking and Finance Law
Ius Laboris Luxembourg Castegnaro
Recognized since 2014
Luxembourg, Luxembourg
Practice Areas
Labor and Employment Law
Recognized since 2014
Luxembourg, Luxembourg
Practice Areas
Mergers and Acquisitions Law
Private Equity Law
Recognized since 2013
Luxembourg, Luxembourg
Practice Areas
Investment Funds
Recognized since 2010
Luxembourg, Luxembourg
Practice Areas
Information Technology Law
Intellectual Property Law
Recognized since 2012
Luxembourg, Luxembourg
Practice Areas
Real Estate Law

Nicolas Decker
---
Recognized since 2010
Luxembourg, Luxembourg
Practice Areas
Arbitration and Mediation
Intellectual Property Law
Litigation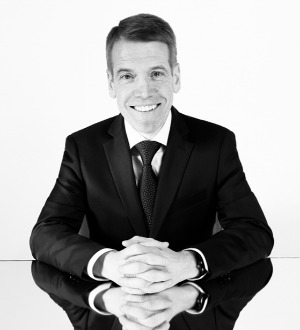 Pierre-Alexandre Degehet
---
Recognized since 2014
Luxembourg, Luxembourg
Practice Areas
Capital Markets Law
Corporate Law
Recognized since 2016
Luxembourg, Luxembourg
Practice Areas
Labor and Employment Law
Recognized since 2019
Luxembourg, Luxembourg
Recognized since 2010
Luxembourg, Luxembourg
Practice Areas
Investment Funds
Recognized since 2010
Luxembourg, Luxembourg
Practice Areas
Investment Funds
Recognized since 2019
Luxembourg, Luxembourg
Practice Areas
Labor and Employment Law
Recognized since 2010
Luxembourg, Luxembourg
Practice Areas
Investment Funds

Marc Elvinger
---
Recognized since 2010
Luxembourg, Luxembourg
Practice Areas
Arbitration and Mediation
Litigation
Mutual Funds
Recognized since 2013
Luxembourg, Luxembourg
Practice Areas
Labor and Employment Law
Litigation
Recognized since 2013
Luxembourg, Luxembourg
Practice Areas
Banking and Finance Law
Corporate Law
Recognized since 2010
Luxembourg, Luxembourg
Practice Areas
Capital Markets Law
Corporate Law
Recognized since 2013
Luxembourg, Luxembourg
Practice Areas
Mergers and Acquisitions Law
Recognized since 2010
Luxembourg, Luxembourg
Recognized since 2013
Luxembourg, Luxembourg
Practice Areas
Banking and Finance Law
Real Estate Law
Recognized since 2013
Luxembourg, Luxembourg
Recognized since 2012
Luxembourg, Luxembourg
Practice Areas
Banking and Finance Law
Capital Markets Law
Recognized since 2012
Luxembourg, Luxembourg
Practice Areas
Real Estate Law
Recognized since 2019
Luxembourg, Luxembourg
Practice Areas
Real Estate Law
Recognized since 2013
Luxembourg, Luxembourg

Guy Harles
---
Recognized since 2010
Luxembourg, Luxembourg
Practice Areas
Corporate Law
Mergers and Acquisitions Law
Private Equity Law
Recognized since 2012
Luxembourg, Luxembourg
Practice Areas
Investment Funds
Emmanuel-Frédéric Henrion
---
Recognized since 2010
Luxembourg, Luxembourg
Practice Areas
Investment Funds
Recognized since 2019
Luxembourg, Luxembourg
Practice Areas
Litigation

Serge Hoffmann
---
Recognized since 2010
Luxembourg, Luxembourg
Practice Areas
Real Estate Law

Philippe Hoss
---
Recognized since 2010
Luxembourg, Luxembourg
Practice Areas
Banking and Finance Law
Capital Markets Law
Corporate Law
Recognized since 2013
Luxembourg, Luxembourg
Practice Areas
Banking and Finance Law
Corporate Law
Mergers and Acquisitions Law
Recognized since 2010
Luxembourg, Luxembourg
Practice Areas
Banking and Finance Law
Capital Markets Law
Corporate Law
Recognized since 2019
Luxembourg, Luxembourg
Practice Areas
Corporate Law
Specific Focus
Finance
Recognized since 2014
Luxembourg, Luxembourg
Practice Areas
Investment Funds
Recognized since 2012
Luxembourg, Luxembourg
Practice Areas
Corporate Law
Recognized since 2010
Luxembourg, Luxembourg
Practice Areas
Banking and Finance Law
Capital Markets Law
Recognized since 2010
Luxembourg, Luxembourg
Practice Areas
Arbitration and Mediation
Litigation
Recognized since 2010
Luxembourg, Luxembourg
Practice Areas
Arbitration and Mediation
Litigation
Recognized since 2010
Luxembourg, Luxembourg
Practice Areas
Banking and Finance Law
Capital Markets Law
Corporate Law
Recognized since 2010
Luxembourg, Luxembourg
Practice Areas
Investment Funds
Mutual Funds
Recognized since 2010
Luxembourg, Luxembourg
Practice Areas
Arbitration and Mediation
Criminal Defense
Litigation
Recognized since 2013
Luxembourg, Luxembourg
Practice Areas
Banking and Finance Law
Capital Markets Law
Recognized since 2013
Luxembourg, Luxembourg
Practice Areas
Investment Funds