Team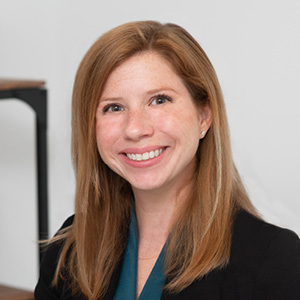 Elizabeth Petit
---
Director of Research & Development and Managing Editor
Team member since 2010
She/Her/Hers/Herself
Current Location
Columbia, South Carolina
Elizabeth Petit gave serious consideration to pursuing a legal career, but a twist of fate brought her to the research department of Best Lawyers' parent company in 2010. She remained with the organization and has led the Research & Development department since 2012.

Guided by the long-respected transparent methodology of Best Lawyers, Elizabeth has established the consistency of the quality of research throughout the organization's platforms and services, most notably its three institutional programs: Best Lawyers, Best Law Firms, and Lawyer Directory.

"Though Best Lawyers has been the leader in our space for over 40 years, we still operate with the energy of a much younger company. I am one of the longest tenured team members, and I have seen Best Lawyers through several phases of growth and change. In recent years, our collective mindset towards leveraging technology and market expansion makes working here feel dynamic and innovative. Writing this next chapter of our company history with the same team is extremely inspiring and I am grateful to continue to work with my colleagues."

Elizabeth initiates many Best Lawyers products and plays a pivotal role in guiding their execution. She has found it particularly rewarding to have maintained the original mission of the company while enhancing it in new and creative ways.

"We set out to help clients find lawyers," she says. "But through their inclusion and awards, these lawyers became recognized as industry experts. That foundation grew into helping consumers feel secure in their journey of identifying legal practitioners and it also provided lawyers with a unique way to network. It's exciting to continue to give new life and meaning to our brand."

Elizabeth earned her Bachelor of Arts degree from Tulane University before receiving her Master of Arts from the University of South Carolina. Additionally, she holds Certificates in Project Management (2019) and Non-Profit Management (2009) from the University of South Carolina where she has also been an Adjunct Faculty member since 2009.

"True education is ongoing," she says. "I learn something new every day at Best Lawyers – either from co-workers, our lawyers and industry contacts, or through our research. My goal is to embed this knowledge and insight into everything we do.
Best Vacation: South African Safari
Best Homemade Food: Gumbo
Best Book I've Read Recently: The Book of the Night Women by James Marlon
I am a hodophile seeking new experiences in unique destinations. My adventures commonly marry live music and delectable treats. Take me to New Orleans' Jazz Fest or the Fare Thee Well finale and I'm contented.