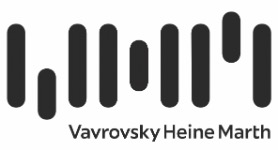 ---
Vienna, Austria
4 The Best Lawyers in Austria™ awards
We aim for your goal.
Our clients want to reach their goals. We support them by going the extra mile. In Controversy and Real Estate. As advisors, sparring partners and confidants we smooth the path and remove obstacles. We thrive on making bold decisions and finding exceptional solutions. That is our passion. Because success means giving our clients security, strength and stability. Goal achieved. Spot on.
Safe guidance through any dispute, at any stage, in any forum
In Controversy we are known to offer the whole portfolio of controversy related services in traditional litigation, arbitration, mediation and alternative dispute resolution (ADR). Our services cover all sectors and industries including corporate and commercial, insurance, TMT and unfair competition, real estate and construction.
We are adept at advising clients on dispute prevention and dispute planning. Likewise, we are well-versed representing parties in complex commercial disputes before national and international courts and authorities as well as domestic and international arbitral tribunals – on an ad hoc basis or in accordance with the arbitration rules of leading arbitration institutions such as ICC, VIAC, DIS, LCIA and SCAI. Over the years we have also established ourselves as the go-to address for investor-state arbitration under ICSID and UNCITRAL Rules. At Vavrovsky Heine Marth we subscribe to an integrated approach that considers all established methods of alternative dispute resolution, including mediation where we offer services at the highest professional level, especially in the context of complex cross-border commercial disputes.
One-stop real estate services
In Real Estate Vavrovsky Heine Marth provides end-to-end support over the whole lifecycle of property. This approach has made us a leading one-stop service provider in the field of real estate and construction law, supporting clients in the core legal aspects of real estate while also taking account of the overlaps with other legal and professional fields, such as corporate and finance, regulatory and dispute resolution.
Supporting clients in national and cross-border real estate transactions is an important core expertise in our service portfolio. We cover all asset classes (commercial, office and residential properties) as well as micro-living projects. Our clients include companies and individuals, as well as a large number of national and international real estate funds.
Vavrovsky Heine Marth also has long-standing experience in advising and representing national and international property developers in the residential and commercial sectors as well as in the luxury and hotel segment. We advise clients in the purchase, sale and financing of real estate and property portfolios, urban and real estate development and large-scale letting and leasing.
Expertise built on tradition
Our Salzburg Office epitomizes continuity of tradition and long-standing experience. Since 1970, it has been headed by Karl Ludwig Vavrovsky, one of the region's leading lawyers. He and his team provide expert counsel in all matters of general business law with a particular focus on insolvency, corporate recovery and restructuring, as well as private clients.
Meet our partners:
Karl Ludwig Vavrovsky heads our Salzburg office. He is among the most renowned insolvency, corporate recovery and restructuring experts in Austria. He has been acting in some of the largest, highest profile and most important insolvencies in post-war Austrian economic history. In addition, he is a seasoned business law expert who also specializes in real estate law, litigation and white-collar crime issues. Last but not least, he is amply experienced in counselling private clients.
Nikolaus Vavrovsky is among the leading litigators in Vienna. He handles cases of extreme complexity and high value. In addition, Nikolaus has gained a remarkable reputation as one of the most experienced and in-demand arbitration practitioners in the market. He represents clients before national and international arbitration tribunals in both ad-hoc and institutional arbitration proceedings, especially under the auspices of ICC, VIAC and DIS. Furthermore, Nikolaus is regularly appointed as sole or co-arbitrator and chairman of high-calibre tribunals. His focus mainly lies on post-M&A as well as corporate and finance. Nikolaus is also particularly esteemed for his expertise in real estate, infrastructure and construction related disputes.
Dieter Heine is one of the country's go-to litigators for highly sensitive, high stakes cases which are expected to be long-running and often have significant political or media implications. He is recommended by several respected international legal directories as one of Austria's leading dispute resolution experts. In Controversy he primarily focuses on conflict prevention, complex commercial litigation, as well as alternative and consensual dispute resolution, with a strong emphasis on competition law as well as IP, IT & media law. His experience is amply reflected in his track record consisting of matters where the continued success of entire industries is at stake.
Christian Marth is clearly a leading professional in real estate law. His expertise is widely recognized both nationally and internationally by renowned legal directories. Best known as a specialist in national and cross-border real estate transactions, he regularly advises high-profile clients from the retail, hotel, commercial as well as the public sector. His client roster also comprises several public entities, real estate investors and developers. Another main focus lies on advising and representing open real estate funds. Clients often describe him as a true deal maker who knows the market like the back of his hand.
Daniela Pitzek is one of the most sought-after construction lawyers in Austria. Specializing in real estate project development, property development law and construction contracts, she provides clients with comprehensive advice on all aspects of project realization and utilization, including tenancy and housing law. Due to her unmatched expertise she is the go-to lawyer in especially sophisticated and demanding matters that require a wide-spread knowledge not only of construction and development law but also of the related public law areas. Based on her profound expertise she has grown the construction practice into one of the premier offerings in the country.
Arbitration and Mediation
Banking and Finance Law
Construction Law
Corporate Law
Information Technology Law
Insolvency and Reorganization Law
Insurance Law
Intellectual Property Law
International Arbitration
Media Law
Real Estate Law
Law Firm of the Year Awards
Real Estate Law in Austria (2023)
Your browser is not fully compatible with our automatic printer friendly formatting.
Please use the print button to print this profile page.