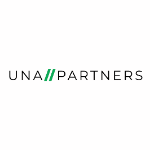 Firm Details
UNA//PARTNERS provide tax and business consulting services. The company creates comprehensive personalized solutions for a business that is scalable.The uniqueness is that UNA//PARTNERS accompany the implementation of the solution and share responsibility for the result with the client.
Legal services

UNA//PARTNERS company provides legal services in conjunction with financial analysis. The company specializes in tax and business advisory. Unlike standard legal instruments and models, the company uses a risk minimization strategy in its work.The goal is to pave the shortest path for the client to the optimal result that he expects to receive, with the least risk.

OUR PRACTICE:

Tax consulting and tax structuring
Corporate law
M&A transaction support
Interaction with authorities, antitrust and competition law
Support and attraction of investments
Legal protection and support
Dispute resolution and international arbitration.

Risk management

Risk is a source of strategic advantage for emerging companies in terms of both protecting the business and increasing its value. UNA//PARTNERS help clients to solve complex and priority tasks in order to make the business more resistant to external challenges and gain acceleration for long-term growth. UNA//PARTNERS believe that the success and future of any company depends on how well it manages its unique risks.What does risk management mean? This is the process of identifying, evaluating, minimizing and then monitoring possible threats to the company. Risk factors can be very diverse e.g. Finances, assets, legal obligations, deficiencies in internal management, development strategy and financing.

WE OFFER CUSTOMERS:

Modelling and identification of existing and/or probable risks
Risk analysis and assessment
Selection of tools that enable risk management
Development of risk minimization strategy and its implementation in practice
Assessment of the achieved results in minimizing risks and adjustment of the strategy

Raising and investing capital

Fundraising is an indicator of a company's growth and development.Investors that finance business projects can be: Banks, investment and venture funds, private equity funds, international financial corporations and associations, as well as private investors. Capital for investment ensures the preservation and growth of income.UNA//PARTNERS assess company's readiness to attract investments, select financing options that best meet the requirements of shareholders and business goals. We create unique solutions in finance, taxation, strategy and management which increases the attractiveness of the business and provides an opportunity to gain access to capital markets.

Business Development

The process involves creating a long-term value for customers, markets and relationships. This product is a set of services that improve an enterprise's productivity, access to new markets and ability to compete. It includes strategic, operational, communication, management and marketing tasks, search for new business directions and partners.
THE COMPANY OFFERS THE FOLLOWING:

Search for new partners and markets
Search for new business directionsManagement consulting
Strategic sessions
Communication

Troubleshooting

If your company faced an insoluble task in the framework of business activities, we are ready to find a solution. UNA//PARTNERS offers the comprehensive solutions that significantly change the standard approach to problem solving. The main task is to find a way out from a difficult situation with the help of non-standard actions and deploy it in favor of your business with minimal costs.

The company's tools include economic, financial, legal, managerial, strategic analysis and modeling, marketing, psychology, communication and unconventional thinking, the ability to look at things from an unusual perspective. This is the key to a holistic vision of situation and its development that goes beyond the "framework" of the problem. Integrated solutions from UNA//PARTNERS will bring the business to the new level completely.
Firm Practice Areas
Banking and Finance Law
Corporate Law
Environmental Law
Government Relations Practice
Investment
Litigation
Project Finance and Development Practice
Regulatory Practice
Tax Law
Office Locations
Ukraine
Ukraine
Kyiv, Ukraine
Bolsunovska St, 13-15
Kyiv 01014
Ukraine