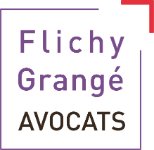 ---
Headquarters: Paris, France
14 The Best Lawyers in France™ awards
Flichy Grangé Avocats is a leading employment and labour law firm in France, comprising 27 partners, one consultant, 9 counsels and 51 associates, all specialised in labour law. Since its creation, Flichy Grangé Avocats has developed a recognized high-level expertise in employment and labour law matters that companies have faced for decades in France and around the globe.
Our French and English-speaking practitioners are strongly qualified in advising and representing corporations, multinational entities, and financial institutions in domestic and international employment matters, allowing them to respond to the globalized economy challenges with tailored and developed legal instruments.
As a Top-ranked law firm, Flichy Grangé Avocats is the trusted legal advisor for clients looking to access the breadth and depth of the legal expertise in the jurisdictions they operate and in the geographical markets they are looking to expand.
Flichy Grangé Avocats brings together experienced lawyers in local and cross-border labour and employment matters specialized in providing seamless client service across national and global boundaries. We help our clients adapt to the complexity of the European and transnational restructurings, transfers of business activities and employees, and to successfully maneuver employees with temporary assignments and long-term expatriate arrangements.
Our main areas of expertise:
Health and safety: the practice monitors work-related risks to give clients the best advice on preventive actions, in concert with the employee representatives. The firm assists its clients to prepare for and follow criminal proceedings, before the investigating judge and the criminal courts and in preparing delegations of authority and responsibilities at company/establishment level. The firm can also provide training to companies with regards to health and safety.
International employment/labour: Flichy Grangé Avocats provides counsel to foreign companies seeking to establish themselves in France and to French companies planning to set up business in other countries. The firm advises on all aspects related to employee mobility and business transfers, ie transnational hiring of executives and employees, relocation and expatriation, on a local and an international level.
Restructuring plans/business reorganisation: Flichy Grangé Avocats draws on its experience to address all matters in relation to companies' restructurings. It provides advice on redundancy plans, how to manage relationships with employee representatives and on collective bargaining agreements. It also represents employers in collective and individual litigation. As far as restructurings are concerned, the firm carries out due diligence in the framework of M&A operations and helps the acquirer in preparing the changes following such an acquisition, in particular regarding remuneration packages and HR policies.
Day-to-day HR-related matters: Flichy Grangé Avocats handles all aspects of industrial relations which include drafting employment contracts, advising on executive compensation agreements, company policies, employer liabilities, workplace safety and healthcare issues, managing termination of employment and negotiating settlement agreements.
Social security/welfare: the firm advises on all aspects related to social security and welfare, including healthcare and pension plans, employee company savings schemes and employee benefits. The firm also provides assistance to companies facing social security audits.
Employment/labour litigation: the firm handles all kinds of litigation connected with employment including wrongful discharge and employment termination claims; defending cases in employment courts and tribunals; work-related accidents and illnesses; and collective disputes arising from restructurings. The firm also handles arbitration and mediation proceedings between the management and employee representatives. It handles all litigation involving the main French public welfare body.
Training policy & initiatives, work/study contracts, annual review, financing: On a day-to-day basis, we advise and represent employers, training entities and agencies, and trade-branches. We accompany businesses in the elaboration of their training policies, in the implementation of their career-evolution interviews, or in the negotiation of collective agreements concerning the organization of these interviews as well as the employer's contribution to the employee's personal training account (CPF). We also assist the "OPCO" training agencies undergoing changes to their legal or organizational status.
Public service/state-owned companies/ The state-owned companies category includes entities which may have a number of different legal forms (public industrial and commercial companies (EPIC), limited companies of which the share capital is partly state-owned, semi-public companies, etc.).The rules that apply to their employees vary even more. Depending on the case, their staff members may be civil servants, have specific employment status, or be governed, entirely or essentially, by private employment law and collective bargaining agreements. The State-Owned Companies practice has been set up to deal with all these issues, which often involve a mix of administrative and private law.
To meet the evolving needs of international clients, Flichy Grangé Avocats has co-created L&E Global, an integrated cross-border labour and employment law alliance featuring 29 top law firms specializing in international and local labour policy with over 1,750 attorneys worldwide (Argentina, Australia, Belgium, Brazil, Canada , Chile, China, Colombia, France, Germany, India, Italy, Japan, Luxembourg, Mexico, Netherlands, Norway, Poland, Portugal, Romania, Russia, Spain, Singapore, Sweden, Switzerland, United Kingdom, United- States). L&E Global is one–stop shop with versatile and experienced practitioners with proficiency in international cases and multijurisdictional labour issues coupled with innovative approaches and seamless billing policies. Members possess a recognized regional footprint and are able to present clients with a truly international outlook while offering a pragmatic, quick and loyal service.
Management & Demographics
Demographics
Partners
Women: 17
Men: 9
Associates
Women: 37
Men: 18
Other Lawyers
Women: 2
Men: 4
Non-Legal Employees
Women: 20
Men: 4
Clients
About Our Clients
Flichy Grangé Avocats is a leading niche employment and labor law firm, advising french and international companies and entrepreneurs in all industrial sectors.
Your browser is not fully compatible with our automatic printer friendly formatting.
Please use the print button to print this profile page.