---
Southfield, Michigan
3 The Best Lawyers in America® awards
2 Best Lawyers: Ones to Watch® in America awards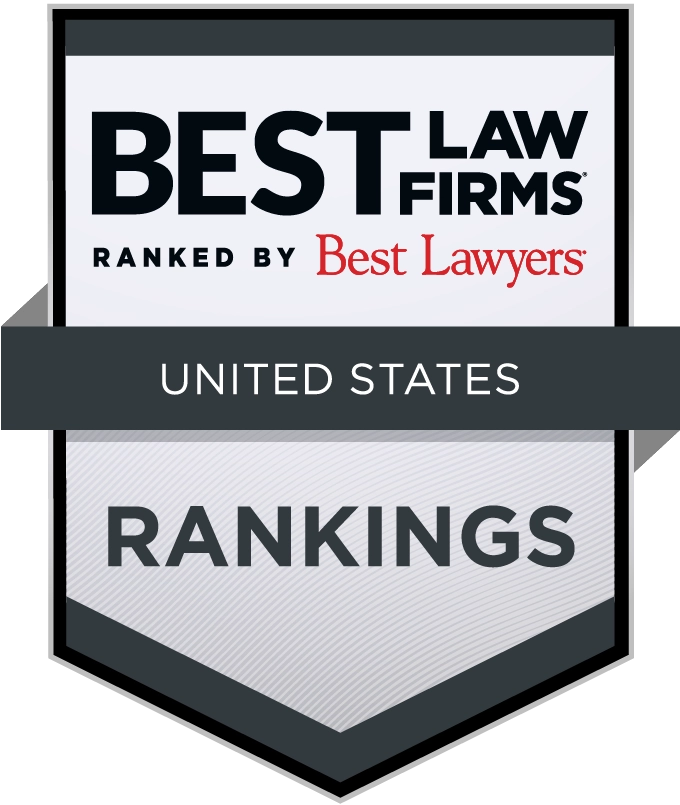 Visit Best Law Firms profile for Christensen Law
Michigan auto accident law firm with expertise you can count on.
We understand that a serious injury or the loss of a loved one is incredibly difficult. When we take your case, we agree to fight for you every step of the way.
Christensen Law is an auto accident law firm, comprised of trial attorneys and paralegals – every member of our Michigan law firm is carefully trained to attentively care for our clients. We know we are in the service business, and we listen to our clients.
Over the last 25 years, David Christensen and the entire team in the Southfield Michigan Law Firm have helped thousands of clients secure their financial futures after an accident. He has never lost a case against an insurance company. Christensen Law attorneys are legal experts who truly care about their clients.
David Christensen has received both statewide and national recognition of his expertise. He has held nearly every leadership position in his profession, has been teaching other lawyers how to handle these cases for twenty years, and has been named by his peers to every 'Top Attorney' and 'Superlawyer' list in Michigan, and is noted as a Best Lawyer in America (the top 2% of all lawyers).
As a leader in the profession, David has earned the respect of the insurance companies by consistently winning. This allows Christensen Law to get you the very best results in your case.
We are expert lawyers who truly care about our clients. We specialize in helping the victims of:
Traumatic brain injury from accidents
Automobile negligence
Trucking accidents
Motorcycle accidents
Boating accidents
No-fault auto insurance denials including medical bills and wage loss
Clients come first.
Christensen Law is not a huge, impersonal law firm where clients can feel lost. Christensen Law is the opposite of a large firm. We do not accept every case. Caring for clients and building strong cases takes a great deal of time. We are committed to being deeply involved with each person we represent. We listen to you. And, we keep you informed every step of the way.
Once a client is accepted, we develop a very close working relationship so we completely understand their trauma, and their losses. We prepare every case as if it will go to trial, so every detail is important. While most cases do not go to trial, our thorough preparation forces the highest settlement offers.
Management & Demographics
Demographics
Partners
Male: 1
White / Caucasian: 1
Of Counsel (but not partners)
Male: 2
White / Caucasian: 2
Associates
Male: 2
Female: 2
White / Caucasian: 2
Attorney Management / Department Heads
Female: 3
White / Caucasian: 3
Paralegals
Female: 3
White / Caucasian: 3
Non-Legal Employees
Female: 8
Black / African American: 3
White / Caucasian: 5
Clients
About Our Clients
Testimonials
David Christensen handled my case after I was involved in an accident. I was very lucky because the accident could have been much more serious than it was. The case itself took time to resolve, but I was kept informed throughout the entire process. I was very happy with the services provided to me by Christensen Law. Herbert Williams
Fantastic Service from a caring law firm. The Christensen law firm did an outstanding job handling our difficult case. The staff was attentive and thorough handling our case every step of the way. The expertise of everyone on staff made for a very successful outcome. We brought our case to another firm but they showed very little interest in moving the case forward. We were lucky that Christensen Law took the time to review our case and were able to steer the resolution to a positive outcome. If it were not for Dave and his staff we would have never been able to get our case settled with such a positive outcome. We recommend this firm to any client that is looking for a serious attorney who cares about his clients and demonstrates trough hard work that positive outcomes can be had in even the most difficult cases. Kristin N.
When I was injured on the job, I turned to Christensen Law for advice. The law firm studied my case, offered expert legal advice, and negotiated a settlement on my behalf. I was able to avoid a costly trial and was pleased with Dave Christensen's compassion, understanding of my issues, and his willingness to listen (often) to my concerns. Dave and Michelle were available by phone and email and replied promptly to my many questions. With their persistence and dedication, I was able to reach a satisfactory settlement and would highly recommend Christensen Law. EB – St. Clair, MI
Great experience that came out of unfortunate car accident. David Christensen is very friendly and they worked VERY hard on my case. I would recommend this law firm to family members. After my car accident, I had a team of attorneys named Dave Christensen and Sarah Stempky that helped me through the entire process from beginning to end. If I had questions, both attorneys would always get back to me in a timely manner. Sarah and Dave were really nice and made me feel very comfortable. It was a great experience that came out of an unfortunate car accident. Michael J. – Detroit
Still in shock from the amazing settlement my attorneys got me. Between all of the attorneys who helped me, David Christensen and Sarah Stempky, I didn't have to worry about a thing. It was easy, straight forward and I was always in the loop. I don't want to go through a car accident ever again, but they made it so I didn't have to worry about it and I was comfortable with what was going on at all times. I was a person to my attorneys, not just a number. I'm still in shock with the amazing settlement they won for me. Teresa S. – Portland, MI
Get the job done. This is a great firm. They work well with you and they get the job done. My lawyers Dave Christensen and Sarah Stempky helped me receive all of my medical expenses after my car accident and they got me a great settlement. I highly recommend them for help aft a car accident. Pam M. – Harper Woods, MI
Absolutely recommend these attorneys. This is a professional and efficient law firm. My attorneys did their jobs and that s why I came here. I'm satisfied with my settlement. Sarah and David are excellent people and attorneys. They are both very professional and polite. I enjoyed dealing with them. I absolutely recommend these attorneys. Dionicio G. – Lansing, MI
I now have a secure future thanks to Dave and Sarah's protection. Sarah and Dave were so nice and personable. If I had a question I could call or text them. I never knew attorneys could be so accessible and kind. They really made it a point to personally get to know me and they were just awesome. They helped me with everything from square one after my accident, making sure I got my medical bills paid and that everything was covered. It wasn't just about them, they made me feel like I was important and they fought for me all the way to the end. They had to take my case to trial and they won me a great settlement. After my accident, I was unsure about my future because my injuries prevented me from doing what I was going to school for. But now I have a secure future thanks to Dave and Sarah's protection. Heather H. – Davison, MI
Touched by Dave's kindness and the way he helped me.Dave Christensen is an attorney who really cares. He treats people with respect, no nonsense and he's there for you. Dave got me a great settlement for my car accident. He even cut my attorney fee just to give me a better settlement. I am touched by Dave's kindness and the way he helped me. Kelly C. – Farmington Hills, MI
My lawyer David Christensen was a light after my horrible car accident where I lost my leg.As an accident victim, I had to have my leg amputated and I was in bad shape overall. My body was just crushed in the accident. But my lawyer David Christensen was a light in that horrible experience. He couldn't have been more helpful to me and the situation I was in. He worked so hard on my case. He didn't give up and settle for something small. I ended up for an entire home modification to accommodate my disabilities, not just a new bathroom and a ramp. Every morning when I wake up, I just cannot tell you what blessing it's been in my life to have my house restored to where I could use 100 percent of it. We worked with a very stubborn insurance company but David wouldn't take -no. Carol B. – Milford, MI
Arbitration
Insurance Law
Mediation
Personal Injury Litigation - Plaintiffs
Your browser is not fully compatible with our automatic printer friendly formatting.
Please use the print button to print this profile page.