Find Lawyers in Copenhagen, Denmark
Select a location or practice area from the list below to find the best legal talent for your needs.
Practice Areas
Copenhagen, Denmark
Would you like to claim your lawyer profile?
Contact Us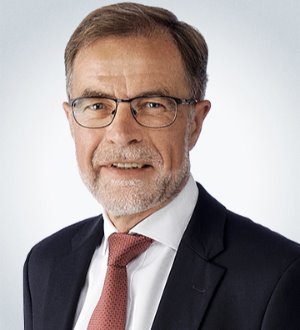 Poul Flemming Hansen
---
Poul Flemming Hansen has as advisor to Danish and international industrial, trade and finance companies, etc. through his many years as a lawyer worked extensively with a number of areas, particularly business transactions, banking, financing, financial law, corporate law, contract law, labor and employment law and litigation. Poul Flemming provides general advice on management for a variety of medium and large Danish and foreign companies and participates on the boards of several Danish comp...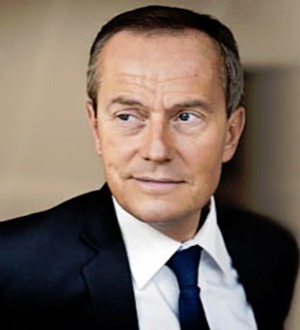 Christian Schow Madsen
---
Christian Schow Madsen has 25+ years' transaction and real estate experience. He assists Danish and international businesses and private equity funds in their acquisition and divestiture of businesses, including real estate-related transactions as well as private equity transactions and capital market transactions. Christian has also contributed to the Danish Bar & Law Society's guidelines on company and securities law. With effect as of 2009, Christian was elected the first m...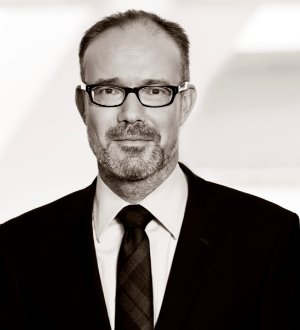 Søren Hornbæk Svendsen
---
Søren Hornbæk Svendsen is specialised in energy law and general commercial law advising companies within and outside the energy sector. As regards energy law, Søren Hornbæk Svendsen has special expertise within contracts and regulatory affairs within exploration and production in the North Sea and trade in and transportation of natural gas. He further advises on contracts and financing within wind turbines, and he also has wide experience establishing and implementin...
Recognized since 2012
Copenhagen, Denmark
Practice Areas
Capital Markets Law
Mergers and Acquisitions Law
Recognized since 2009
Copenhagen, Denmark
Practice Areas
Project Finance and Development Practice
Real Estate Law
Recognized since 2013
Copenhagen, Denmark
Nielsen Nørager Law Firm LLP
Recognized since 2018
Copenhagen, Denmark
Practice Areas
Litigation

Flemming Horn Andersen
---
Recognized since 2009
Copenhagen, Denmark
Practice Areas
Construction Law
Real Estate Law
Recognized since 2009
Copenhagen, Denmark
Practice Areas
Information Technology Law
Recognized since 2018
Copenhagen, Denmark
Practice Areas
Real Estate Law

Peter Appel
---
Recognized since 2013
Copenhagen, Denmark
Practice Areas
Maritime Law
Transportation Law
Recognized since 2013
Copenhagen, Denmark
Practice Areas
Criminal Defense
Recognized since 2013
Copenhagen, Denmark
Practice Areas
Dispute Resolution
Recognized since 2009
Copenhagen, Denmark
Practice Areas
Construction Law
Real Estate Law
Recognized since 2013
Copenhagen, Denmark
Practice Areas
Dispute Resolution
Recognized since 2013
Copenhagen, Denmark
Practice Areas
Information Technology Law
Recognized since 2009
Copenhagen, Denmark
Practice Areas
Banking and Finance Law
Recognized since 2009
Copenhagen, Denmark
Practice Areas
Dispute Resolution
Intellectual Property Law
Recognized since 2009
Copenhagen, Denmark
Practice Areas
Insolvency and Reorganization Law
Recognized since 2018
Copenhagen, Denmark
Practice Areas
Energy Law
Recognized since 2009
Copenhagen, Denmark
Practice Areas
Dispute Resolution
Insurance Law
Mass Tort Litigation
Recognized since 2018
Copenhagen, Denmark
Practice Areas
Intellectual Property Law
Recognized since 2018
Copenhagen, Denmark
Practice Areas
Labor and Employment Law
Recognized since 2018
Copenhagen, Denmark
Practice Areas
Intellectual Property Law
Recognized since 2010
Copenhagen, Denmark
Practice Areas
Dispute Resolution
Recognized since 2012
Copenhagen, Denmark
Practice Areas
Banking and Finance Law
Corporate Law
Recognized since 2009
Copenhagen, Denmark
Practice Areas
Administrative Law
Dispute Resolution
Recognized since 2016
Copenhagen, Denmark
Practice Areas
Insolvency and Reorganization Law
Recognized since 2009
Copenhagen, Denmark
Practice Areas
Corporate Law
Mergers and Acquisitions Law
Lasse Esbjerg Christensen
---
Recognized since 2012
Copenhagen, Denmark
Erik Wendelboe Christiansen
---
Recognized since 2012
Copenhagen, Denmark
Practice Areas
Labor and Employment Law
Recognized since 2016
Copenhagen, Denmark
Practice Areas
Banking and Finance Law
Recognized since 2016
Copenhagen, Denmark
Practice Areas
Real Estate Law
Recognized since 2009
Copenhagen, Denmark
Practice Areas
Intellectual Property Law
Specific Focus
Patent
Kammeradvokaten/ Poul Schmith
Recognized since 2016
Copenhagen, Denmark
Practice Areas
Insolvency and Reorganization Law

Martin André Dittmer
---
Recognized since 2009
Copenhagen, Denmark
Practice Areas
Competition / Antitrust Law
Recognized since 2009
Copenhagen, Denmark
Practice Areas
Real Estate Law
Recognized since 2010
Copenhagen, Denmark
Practice Areas
Information Technology Law
Specific Focus
Outsourcing
Recognized since 2009
Copenhagen, Denmark
Practice Areas
Intellectual Property Law
Specific Focus
Regulatory
Recognized since 2009
Copenhagen, Denmark
Practice Areas
Corporate Law
Mergers and Acquisitions Law
Nielsen Nørager Law Firm LLP
Recognized since 2009
Copenhagen, Denmark
Practice Areas
Corporate Law
Mergers and Acquisitions Law
Recognized since 2014
Copenhagen, Denmark
Practice Areas
Information Technology Law
Telecommunications Law
Recognized since 2016
Copenhagen, Denmark
Practice Areas
Insolvency and Reorganization Law
Recognized since 2009
Copenhagen, Denmark
Practice Areas
Insolvency and Reorganization Law
Recognized since 2018
Copenhagen, Denmark
Recognized since 2014
Copenhagen, Denmark
Practice Areas
Maritime Law
Recognized since 2009
Copenhagen, Denmark
Recognized since 2009
Copenhagen, Denmark
Practice Areas
Construction Law
Dispute Resolution
Project Finance and Development Practice
Specific Focus
Construction
Recognized since 2018
Copenhagen, Denmark
Kammeradvokaten/ Poul Schmith
Recognized since 2013
Copenhagen, Denmark
Practice Areas
Insolvency and Reorganization Law
Recognized since 2013
Copenhagen, Denmark
Practice Areas
Dispute Resolution
Labor and Employment Law
Recognized since 2016
Copenhagen, Denmark
Practice Areas
Real Estate Law
Kammeradvokaten/ Poul Schmith
Recognized since 2016
Copenhagen, Denmark
Practice Areas
Dispute Resolution
Recognized since 2009
Copenhagen, Denmark
Practice Areas
Insolvency and Reorganization Law
Recognized since 2013
Copenhagen, Denmark
Practice Areas
Capital Markets Law
Mergers and Acquisitions Law
Specific Focus
Business and Succession Planning
Recognized since 2009
Copenhagen, Denmark
Practice Areas
Construction Law
Nyborg & Rørdam Advokatfirma PS
Recognized since 2009
Copenhagen, Denmark
Practice Areas
Intellectual Property Law
Litigation
Recognized since 2016
Copenhagen, Denmark
Practice Areas
Labor and Employment Law
Recognized since 2013
Copenhagen, Denmark
Practice Areas
Labor and Employment Law
Specific Focus
Arbitration
Recognized since 2012
Copenhagen, Denmark
Practice Areas
Energy Law