Find Lawyers in Sugar Land, Texas
Select a practice area from the list below to find the best legal talent for your needs.
Practice Areas
Sugar Land, Texas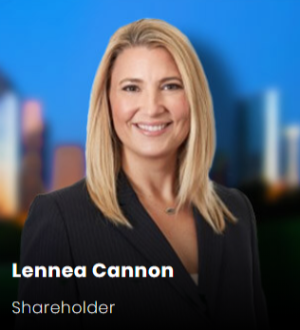 Lennea M. Cannon
---
Family law matters can be complicated and emotional. Whether a client is going through a divorce or adopting a child, I am devoted to making positive changes and creating opportunities for everyone I work with. Divorce can involve the establishment of custodial rights, division of large assets and other life-altering changes. My goal is to work for the best possible outcome for my clients by representing them with integrity. Keeping my clients informed and educated about every aspect of their...