Find Lawyers in Istanbul, Turkey
Select a location or practice area from the list below to find the best legal talent for your needs.
Practice Areas
Would you like to claim your lawyer profile?
Contact Us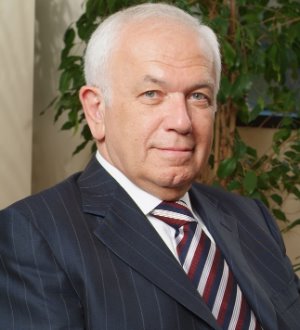 M. Fadlullah Cerrahoğlu
---
Prof. Dr. M. Fadlullah Cerrahoglu was born in 1941 and was graduated from the University of Istanbul, Faculty of Law in 1965. In 1971, he completed his PhD at Marmara University (Istanbul) and became a full professor in 1980. Dr. Cerrahoglu taught Commercial Law at the Marmara University from 1980 to 1998 and at the Bosphorus University (Istanbul) from 1978 to 1983. He served as the principal of the School of Journalism between 1976 and 1977 and as the Dean of Faculty of Technical Education o...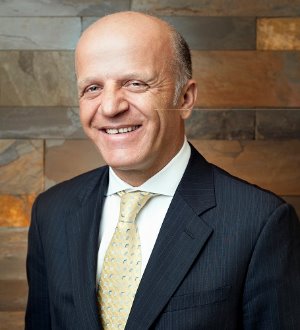 Mehmet Gün
---
Mr. Mehmet Gün is the managing partner of Gün + Partners law firm he found in 1986 and brought to international fame for its full commercial and corporate law and intellectual property rights services. Mr. Gün, during his professional career over 30 years developed expertise in many areas of law including commercial law, corporate law, and intellectual property law. Mr. Gün is considered to be one of Turkey's top international commercial lawyers. By many of his peers...
Recognized since 2010
Istanbul, Turkey
Practice Areas
Banking and Finance Law
Recognized since 2014
Istanbul, Turkey
Practice Areas
Corporate Law

Uğur Aktekin
---
Recognized since 2013
Istanbul, Turkey
Practice Areas
Advertising Law
Information Technology Law
Intellectual Property Law
Recognized since 2010
Istanbul, Turkey
Practice Areas
Intellectual Property Law
Recognized since 2013
Istanbul, Turkey
Practice Areas
Corporate Law
Specific Focus
Transactions
Recognized since 2013
Istanbul, Turkey
Practice Areas
Banking and Finance Law
Corporate Law
Energy Law
Recognized since 2010
Istanbul, Turkey
Practice Areas
Corporate Law
Finance Law
Mergers and Acquisitions Law
Specific Focus
Real Estate
Balcıoğlu Selçuk Akman Keki
Recognized since 2010
Istanbul, Turkey
Practice Areas
Banking and Finance Law
Corporate Law
Mergers and Acquisitions Law
Balkaya & Balkaya Attorneys at Law
Recognized since 2013
Istanbul, Turkey
Practice Areas
Arbitration and Mediation
Litigation
Balcıoğlu Selçuk Akman Keki
Recognized since 2013
Istanbul, Turkey
Practice Areas
Banking and Finance Law
Corporate Law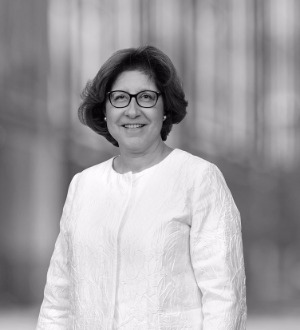 Asli F. Basgöz
---
Recognized since 2010
Istanbul, Turkey
Practice Areas
Banking and Finance Law
Corporate Law
Mergers and Acquisitions Law
Specific Focus
Capital Markets
Recognized since 2010
Istanbul, Turkey
Practice Areas
Banking and Finance Law
Capital Markets Law
Corporate Law
Recognized since 2014
Istanbul, Turkey
Practice Areas
Information Technology Law
Ercin Bilgin Bektasoglu Law Firm
Recognized since 2013
Istanbul, Turkey
Practice Areas
Insurance Law
Recognized since 2013
Istanbul, Turkey
Practice Areas
Energy Law
Sports Law
Recognized since 2013
Istanbul, Turkey
Practice Areas
Construction Law
Corporate Law
Finance Law
Yamaner & Yamaner Law Office
Recognized since 2010
Istanbul, Turkey
Practice Areas
Arbitration and Mediation
Litigation
Specific Focus
Commercial
Recognized since 2010
Istanbul, Turkey
Practice Areas
Banking and Finance Law
Recognized since 2014
Istanbul, Turkey
Practice Areas
Banking and Finance Law

Mahmut Tefvik Birsel
---
Recognized since 2010
Istanbul, Turkey
Practice Areas
Arbitration and Mediation
Corporate Law
Energy Law
Recognized since 2013
Istanbul, Turkey
Practice Areas
Energy Law
Mergers and Acquisitions Law
Project Finance and Development Practice
Recognized since 2010
Istanbul, Turkey
Practice Areas
Arbitration and Mediation
Corporate Law
Litigation
Recognized since 2013
Istanbul, Turkey
Practice Areas
Arbitration and Mediation
Media Law
Recognized since 2014
Istanbul, Turkey
Practice Areas
Intellectual Property Law
Specific Focus
Copyright
Recognized since 2016
Istanbul, Turkey
Practice Areas
Intellectual Property Law
Specific Focus
Industrial Design
Recognized since 2014
Istanbul, Turkey
Practice Areas
Banking and Finance Law
Recognized since 2013
Istanbul, Turkey
Practice Areas
Finance Law
Mergers and Acquisitions Law
Ercin Bilgin Bektasoglu Law Firm
Recognized since 2013
Istanbul, Turkey
Practice Areas
Insurance Law
Çetinkaya Avukatlık Ortaklığı
Recognized since 2010
Istanbul, Turkey
Practice Areas
Banking and Finance Law
Recognized since 2013
Istanbul, Turkey
Practice Areas
Banking and Finance Law
Capital Markets Law
Specific Focus
Capital Markets
Recognized since 2013
Istanbul, Turkey
Practice Areas
Arbitration and Mediation
Corporate Law
Recognized since 2013
Istanbul, Turkey
Practice Areas
Litigation
Davutoglu Attorneys at Law
Recognized since 2010
Istanbul, Turkey
Practice Areas
Banking and Finance Law
Specific Focus
Capital Markets
Recognized since 2010
Istanbul, Turkey
Practice Areas
Arbitration and Mediation
Litigation
Deliveli Turkmen Attorney Partnership
Recognized since 2014
Istanbul, Turkey
Practice Areas
Mergers and Acquisitions Law
Recognized since 2013
Istanbul, Turkey
Practice Areas
Banking and Finance Law
Recognized since 2013
Istanbul, Turkey
Practice Areas
Litigation
Maritime Law
Specific Focus
Maritime
Recognized since 2013
Istanbul, Turkey
Practice Areas
Capital Markets Law
Finance Law
Recognized since 2010
Istanbul, Turkey
Practice Areas
Arbitration and Mediation
Banking and Finance Law
Litigation
Recognized since 2013
Istanbul, Turkey
Practice Areas
Corporate Law
Energy Law
Mergers and Acquisitions Law
Specific Focus
Copyright
Recognized since 2014
Istanbul, Turkey
Practice Areas
Information Technology Law
YükselKarkınKüçük Attorney Partnership
Recognized since 2016
Istanbul, Turkey
Practice Areas
Competition / Antitrust Law
Recognized since 2013
Istanbul, Turkey
Practice Areas
Arbitration and Mediation
Insurance Law
Litigation
Recognized since 2013
Istanbul, Turkey
Practice Areas
Arbitration and Mediation
Insurance Law
Recognized since 2013
Istanbul, Turkey
Practice Areas
Maritime Law
Transportation Law
Recognized since 2013
Istanbul, Turkey
Practice Areas
Banking and Finance Law
Mergers and Acquisitions Law
Specific Focus
Finance
Recognized since 2014
Istanbul, Turkey
Practice Areas
Energy Law
Recognized since 2013
Istanbul, Turkey
Practice Areas
Competition / Antitrust Law
Recognized since 2014
Istanbul, Turkey
Practice Areas
Banking and Finance Law
Mergers and Acquisitions Law
YükselKarkınKüçük Attorney Partnership
Recognized since 2014
Istanbul, Turkey
Practice Areas
Intellectual Property Law
Litigation
Recognized since 2014
Istanbul, Turkey
Practice Areas
Banking and Finance Law
Recognized since 2013
Istanbul, Turkey
Practice Areas
Banking and Finance Law
Recognized since 2013
Istanbul, Turkey
Practice Areas
Corporate Law
Mergers and Acquisitions Law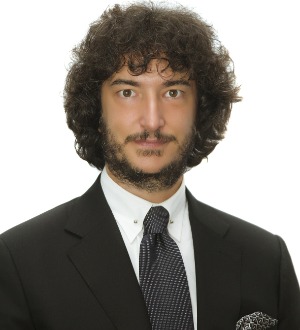 Gönenç Gürkaynak
---
ELIG Gürkaynak Attorneys-at-Law
Recognized since 2013
Istanbul, Turkey
Practice Areas
Competition / Antitrust Law
Corporate Law
Recognized since 2010
Istanbul, Turkey
Practice Areas
Banking and Finance Law
Competition / Antitrust Law
Corporate Law
Guzeldere & Balkan Law Firm
Recognized since 2014
Istanbul, Turkey
Practice Areas
Corporate Law
Mergers and Acquisitions Law
Recognized since 2010
Istanbul, Turkey
Practice Areas
Corporate Law
Litigation
Maritime Law
Specific Focus
Shipping
Recognized since 2013
Istanbul, Turkey
Practice Areas
Arbitration and Mediation
Corporate Law
Mergers and Acquisitions Law