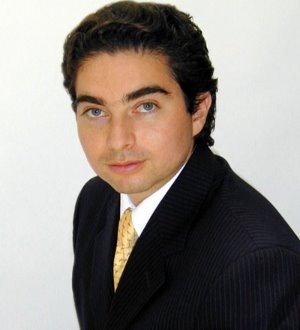 ---
González de Cossío Abogados, S.C.
Recognized since 2008
Mexico City, Mexico
Practice Areas
Arbitration and Mediation
Commercial Litigation
Competition / Antitrust Law
Corporate and Mergers and Acquisitions Law
Energy Law
International Arbitration
Sports Law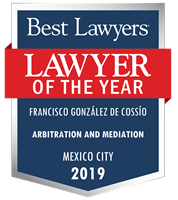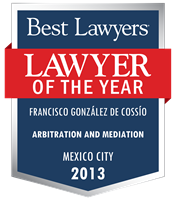 Francisco González de Cossío has a Law Degree from the Universidad Iberoamericana, Master's (LLM) and doctoral (JSD) degrees from the University of Chicago (on economic analysis of Law), as well as a business degree (OPM) from Harvard Business School.
He is an expert in arbitration. His main activity is acting as arbitrator in all kinds of cases, particularly in complex ones. Areas of particular specialty are construction and energy. He also acts as advocate and expert.
He is a member of the Court of the London Court of International Arbitration, Arbitrator of the Court of Arbitration for Sport (Tribunal Arbitral du Sport), and President of the Arbitration Centre of the Construction Industry (Centro de Arbitraje de la Industria de la Construcción (CAIC)).
He has authored of eight books (including the leading treatise Arbitraje, now on its third edition) on arbitration as well as of more than 150 specialized articles regarding arbitration, antitrust, economic analysis of the law and public international law.
He is professor of arbitration and antitrust in the Universidad Iberoamericana and in the Escuela Libre de Derecho. He is one of the most active arbitrators in Latin America.
Mr. González de Cossío graduated summa cum laude from the Universidad Iberoamericana and earned Master of Law (LL.M.) and Doctorate (J.S.D.) degrees from the University of Chicago.
Additionally, Dr. González de Cossío has undertaken graduate degrees in finance and accounting (Harvard), tax, contracts, and amparo litigation.
Francisco González de Cossio's expertise in arbitration was nurtured directly from the ICC Court of International Arbitration and leading international arbitration firms in the U.S. and France. His experience in diverse types of arbitration, ADR and dispute settlement proceedings —ranging from ordinary commercial arbitrations, to ICSID, intellectual property, sport arbitrations, consulting in WTO proceedings, and litigation before the International Court of Justice— have earned him a reputation as a connoisseur with an international profile.
Dr. González de Cossío is frequently asked to act as advocate of domestic and international cases. Sitting as arbitrator in complex, construction, energy, maritime and intellectual property disputes has become a habit; as well as acting as expert witness in the same.
Experience in Mergers and Acquisitions (negotiated and closed several mergers, acquisitions, joint ventures, and related complex business schemes); Corporate Law (day-to-day corporate matters and opinions); Regulated areas and Financial Law (consulting and structuring deals in regulated areas, particularly in the financial sector); Foreign Investments (counseled on and structured foreign investment operations in Mexico); Contracts and Negotiations (negotiated and drafted diverse types of agreements for Mexican and foreign clients); Antitrust (antitrust related litigations and investigations as well as merger clearance procedures); and International Trade (counseling and litigation on foreign trade procedures/investigations for both domestic and foreign clients including consulting on WTO procedures).
Professor (since 2001) of Arbitration, Investment Arbitration (since 2004), Sports Arbitration (since 2006) (Universidad Iberoamericana - graduate and post-graduate) and Economic Law (including Antitrust and Corporate law). Other subjects taught include Investment Arbitration in the Escuela Libre de Derecho (graduate), and Antitrust in Instituto Tecnológico Autónomo de México (ITAM), Corporate and Business Law (2000 to 2007), Introduction to the Study of Law (2000-2002), Constitutional Law (2002) and Private Intl' Law (1995 — 1998).
Director, Treasurer and former Chair of the Arbitration Committee of the Mexican Bar Association, as well as its Law and Economics Working Group; President of the Antitrust Commission and active member of the Arbitration Commission of the Mexican Chapter of the International Chamber of Commerce. Member of the NAFTA 2022 Arbitration and Dispute Resolution Committee; Member of the Mexican Arbitration Institute (Instituto Mexicano de Arbitraje), London Court of International Arbitration, International Bar Association, Spanish Arbitration Club, International Law Association, Mexican Maritime Law Association, Mexican Branch of the International Maritime Committee and the Iberoamerican Institute of Maritime Law. Alternate representative of Mexico before the UNCITRAL. Arbitrator of the Court of Arbitration for Sport, Lausanne, Switzerland.
Location
Paseo de los Ahuehuetes Sur 408
Lomas de Bezares
Miguel Hidalgo
Mexico City 11920
Mexico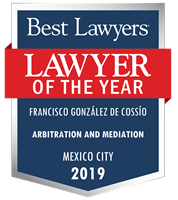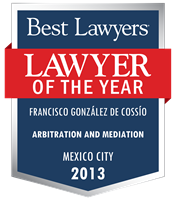 Named "Lawyer of the Year" by Best Lawyers® for:
Arbitration and Mediation, Mexico, Mexico (2019)
Arbitration and Mediation, Mexico, Mexico (2013)
Recognized in The Best Lawyers in Mexico™ 2022 for work in:
Arbitration and Mediation
Commercial Litigation
Competition / Antitrust Law
Corporate and Mergers and Acquisitions Law
Energy Law
International Arbitration
Sports Law
Your browser is not fully compatible with our automatic printer friendly formatting.
Please use the print button to print this profile page.