Firm Profile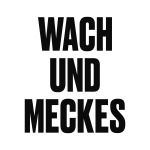 Firm Details
What matters to our clients is commercial success. To this end, litigation is a distraction. It diverts energy, resources and time from our clients' business. Therefore, the most successful litigations for us are the ones that don't happen at all – because we find a more effective way to advance our clients' interests. We go to court only when it's necessary, then however we're all in, to ensure peace of mind of our clients. Because one thing is clear: It's the economy, stupid! Not anyone's, but our clients'.

Law Firm of the Year Awards
Arbitration and Mediation in Germany (2017)
"Law Firm of the Year"
Germany's 2017 "Law Firm of the Year" in Arbitration and Mediation
Firm Practice Areas
Arbitration and Mediation
Litigation
Office Locations
Germany
Germany
Munich, Germany
Karolinen Karree
Karlstraße 12
Munich 80333
Germany