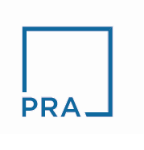 Parra Rodríguez Abogados S.A.S.
Firm Details
We are a full-service law practice with over 30 years of experience.
We understand international business and weunderstand our clients' needs in Colombia.
We treat and resolve complex matters withpragmatism, and with complete though simplifiedsolutions abiding by the law.
We protect our clients' interests and reputationwith ethics and professionalism.
We understand and share the need for confidentialityin our clients' matters.
We build long-lasting and successful relationshipswith national and foreign clients across multiplesectors of the Colombian economy.
Management
Demographics
Partners
Women: 1
Hispanic: 5
Men: 4
Of Counsel
Hispanic: 2
Men: 2
Associates
Women: 5
Men: 9
Management / Department Heads
Women: 2
Men: 5
Paralegals
Women: 2
Men: 1
Contacts
Valentina Wagner Gutiérrez
Associate
+57 1 376 4200
Firm Practice Areas
Appellate Practice
Arbitration and Mediation
Aviation Law
Banking and Finance Law
Capital Markets Law
Competition / Antitrust Law
Employee Benefits Law
Energy Law
Environmental Law
Immigration Law
Intellectual Property Law
International Arbitration
Investment
Labor and Employment Law
Litigation
Private Equity Law
Structured Finance Law
Tax Law
Transportation Law
Office Locations
Colombia
Colombia
Bogotá, Colombia
Edificio Profinanzas
Cra. 9 # 74 - 08 Of.504
Bogotá 110221
Colombia