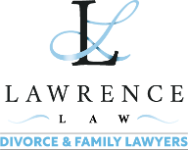 Firm Details
With offices in Watchung, in the heart of Somerset County, and Red Bank, Monmouth County, Lawrence Law, a divorce law firm, founded by Jeralyn Lawrence, is built on the foundation of several principles, all of which are focused on the needs of the firm's divorce and family law clients:
Strategic
Compassionate
Efficient
Responsive
Thorough
To provide the top-notch service for which she is known, Jeralyn has a team of lawyers, paralegals and professional support staff who share her values. She has worked with this group for many years, building comradery and trust not seen at many other law firms. The result of this team approach is the client experience – a tailored plan executed based upon the strategic goals of the client, one that never loses focus of what the client is going through. Clients can count on each matter being staffed to provide value for the client, our professionals being easily accessible, where phone calls and emails are returned in a timely fashion, and the comfort of having the hardest working team on your side.
Jeralyn's approach in providing a positive client experience, even during the emotional and trying times of divorce, has proved to be a successful model, as many of Lawrence Law's new clients are referred to the firm by existing and former clients, and clients return when other family law issues arise. A great compliment to any attorney is knowing that those who have used your services recommend you to friends and family. Even better, is when an adversary that you have faced recommends you to others. These are all common occurrences at Lawrence Law.
Jeralyn started her career in 1996 at the largest law firm in Somerset County, New Jersey. After working her way through the ranks, from new associate, to partnership, to Chair of the firm's Matrimonial & Family Law Department and a Member of the firm's Management Committee, in 2019 Jeralyn decided to fulfill her greatest aspiration, to open her own law practice dedicated to divorce and guiding clients through the issues related to family law.
Besides having satisfied clients, Jeralyn has received awards and accolades from others in the legal, business, academic and political communities, including:
Carol Murphy Award – from the Women's Political Caucus of New Jersey presented to a woman with a successful career demonstrating leadership, advancing policies in support of women and families, and helping to pave the way for women of the next generation.
New Jersey Professional Lawyer of the Year Award – from the New Jersey Commission on Professionalism in the Law which honors attorneys whose character, competence, and commitment to the highest professional standards mark them as outstanding members of the bar.
New Jersey's Best 50 Women in Business – from NJBiz.
Kean University Distinguished Alumna – the preeminent award for alumni from the Kean University Alumni Association.
Outstanding Woman in Somerset County – from the Somerset County Commission On the Status Of Women.
Young Lawyers Division's Professional Achievement Award – from the New Jersey State Bar Association.
Annual Legislative Recognition Award – three-time recipient from the New Jersey State Bar Association.
Recognized by Best Lawyers® for her work in all family law related practice areas 4 years in a row. Best Lawyers recognition as Lawyer of the Year 2021 in Family Law Mediation
Firm Practice Areas
Family Law
Family Law Arbitration
Family Law Mediation
Office Locations
United States
United States
New Jersey
New Jersey
Red Bank, NJ
55 North Bridge Avenue , Suite Five
Red Bank, NJ 07701
United States
Watchung, NJ
776 Mountain Boulevard, Suite 202
Watchung, NJ 07069
United States