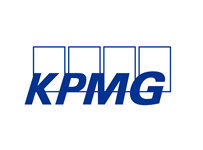 Headquarters
Paseo de la Castellana, 259 C
Madrid 28046
Spain
34 91 456 3400
Firm Details
Founded in 1987, KPMG Abogados is one of the most prestigious law firms in Spain, and its legal and tax departments employ approximately 800 professionals throughout 13 offices in Spain, offering quality legal and tax advisory services within a multi-disciplinary framework.

Our work philosophy is based on rendering the highest quality services with the agility and the practical multi-discipline viewpoint currently required by corporate relationships while maintaining the personal relationship between the attorney and his client.

KPMG Abogados has broad experience in the international area. This places us in a privileged position for offering competitive tax services to companies with interests in different countries.

We think beyond the present moment to help our clients to make responsible decisions with confidence, adding value in the long term

Our approach in the Tax area is based on giving special emphasis to tax planning, because we understand that this is the ideal instrument for helping to reduce our clients' tax burden while complying with current tax regulations

KPMG Abogados is also characterized by a profound knowledge of each of the areas of Law related to the corporate world and to business in general. This allows us to offer our clients the efficient, independent and rigorous assistance which they require.
Top Listed National Awards
Top Listed in Spain in Pricing with 8 lawyers
Top Listed City Awards
Top Listed in Barcelona in Pricing with 5 lawyers
Top Listed in Madrid in Tax Law with 40 lawyers
Contacts
Francisco Uría
Financial services and insurance, Legal
+34 91 456 34 00
Javier Hervas
Labour Law

Miguel Sueiro
Mercantile, Energy and natural resources
+34 91 451 31 34
Maite Vilardebo
VAT and other indirect taxes

Firm Practice Areas
Administrative Law
Banking and Finance Law
Banking Finance
Capital Markets Law
Compliance
Construction Law
Corporate Tax
Economist
Employee Benefits Law
Energy Law
Entertainment Law
European Union
Finance
Financial Institutions
Financial Services
Immigration Law
Insurance Law
Intellectual Property Law
International Tax
Labor & Employment
Labor and Employment Law
Leasing Law
Litigation
Maritime Law
Mergers and Acquisitions
Outsourcing
Planning
Pricing
Project Finance and Development Practice
Real Estate Law
Regulatory
Shipping
Sports Law
Structured Finance Law
Tax
Tax Law
Tax Litigation
Transfer Pricing
VAT