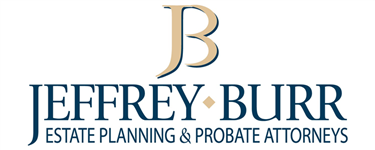 Jeffrey Burr

2600 Paseo Verde Parkway, Suite 200
Henderson, NV 89074
United States
(702) 433.4455
Firm Details
The Law Firm of JEFFREY BURR has been a recognized and respected fixture in Southern Nevada for nearly 40 years. Proudly, our award-winning team, with decades of experience, has allowed us to build a reputation for compassionate and comprehensive estate planning. Our client relationship does not end with a signed document and clients can feel confident that we will be here for them and their families for years to come. We are here to help build, protect and preserve their legacy.
Although we have grown to be one of the largest estate planning firms in the Southwest, we continue our tradition of greeting each client with a listening ear and personalized attention. Our commitment to understanding and meeting the needs of each client ensures a long-term relationship and a high level of service.
Our practice focuses on estate, business and tax planning, as well as asset protection, probate and trust administration. Our goal is to maximize the wealth and peace of mind of our clients. We achieve this through first taking the time to understand the unique issues facing each client, and then collaborating with them and their advisors to develop a customizable plan to address their needs.
Because estate planning requires specialized knowledge, all of our estate planning attorneys are also either Certified Public Accountants, have advanced degrees in Taxation or other advanced degrees. Our probate and trust administration attorneys are industry leaders with experience in effectively assisting families through some of the hardest times in their lives.
We continue to keep clients and their families informed and up to date well after documents have been signed. Quality estate planning requires a continuing relationship between our clients and our attorneys. At the Law Firm of JEFFREY BURR, we provide an experience, not just a product.
Contact Us
We have two office locations in the Las Vegas valley, one in Henderson and one in Las Vegas to serve our client's needs. Call is at (702) 433-4455 or (800) 945-5766 for a free 30 minute estate planning consultation.
Management
Awards
AV Rating - Martindale Hubbell
Contacts
Jeffrey L. Burr
Owner
702-433-4455
Angela Dwinell
Director of Operations
702-433-4455
Firm Practice Areas
Business Organizations (including LLCs and Partnerships)
Estate Planning
Litigation - Trusts and Estates
Tax Law
Trusts and Estates
Office Locations
United States
United States
Nevada
Nevada
Henderson, NV
2600 Paseo Verde Parkway, Suite 200
Henderson, NV 89074
United States