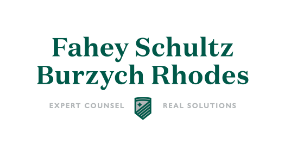 Firm Details
Responsive, Affordable Expertise. The lawyers of Fahey Schultz Burzych Rhodes PLC have more than 150 years of combined experience representing municipalities and drain commissioners, libraries and authorities, franchisors and franchisees, businesses, employers, and public utilities. With our breadth and depth of experience and expertise, plus our emphasis on timely service, our attorneys can successfully provide focused, economical services to our clients.
Top Listed City Awards
Top Listed in Okemos with 8 lawyers
Top Listed in Okemos in Municipal Law with 6 lawyers
Clients
Auto Lab Franchising LLC
City of Battle Creek
City of Fenton
DTE Energy Company
Flint Charter Township
Goldfish Swim School Franchising LLC
Michigan Assn of County Drain Commissioners
Michigan Library Assn.
Michigan Restaurant Association
Short's Brewing Company
Two Men and A Truck International
Wayne County Deputy Drain Commissioner
WEYI-TV25
WILX-TV10
About Our Clients
Municipalities: City of Fenton, Meridian Charter Township, Oshtemo Charter Township, Flint Charter Township, Howell Township, City of Battle Creek, Michigan Assn. of County Drain Commissioners, Wayne County Drain Commissioner, Gratiot County Drain Commissioner, Berrien County Drain Commissioner, Calhoun County Drain Commissioner, Edenville Township, Webster Township, Clinton Eaton Ingham Community Mental Health Authority. Utilities: DTE Energy Co, Deerfield Farmers Telephone Co. Franchise and Corporate Clients: Diversified Restaurant Holdings Inc, Certified Restoration Drycleaning Network LLC, AutoLab Franchising, LLC., Two Men and a Truck International Inc., National Assn. of College and University Food Services, Michigan Library Ass., Michigan Licensed Beverage Association, National Hospitality Institute, Michigan Brewers Guild, Shorts Brewing Company, Corner Brewery, LLC. Labor and Employment Law: City of Fenton, 54-A District Court, Flushing Charter Township, IMPCO, Clinton Eaton Ingham Community Mental Health Authority.
Firm Practice Areas
Administrative / Regulatory Law
Business Organizations (including LLCs and Partnerships)
Closely Held Companies and Family Businesses Law
Commercial Litigation
Copyright Law
Corporate Law
Employment Law - Management
Energy Law
Energy Regulatory Law
Food and Beverage Law
Franchise Law
Government Relations Practice
Labor Law - Management
Land Use and Zoning Law
Leisure and Hospitality Law
Mergers and Acquisitions Law
Municipal Law
Real Estate Law
Trade Secrets Law
Trademark Law
Utilities Law
Office Locations
United States
United States
Michigan
Michigan
Okemos, MI
4151 Okemos Road
Okemos, MI 48864
United States