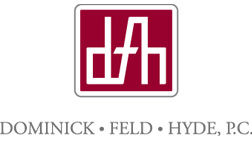 Ridge Park, Suite 4000
1130 Twenty-Second Street South
Birmingham, AL 35205
United States
(205) 536.8888
Firm Details
Our Vision:

To be Alabama's law firm of choice providing innovative
financial and tax solutions to families and businesses.

Our Mission:

We will provide highly personalized and specialized legal counsel for our clients. We will encourage leadership and promote excellence within the Firm to produce efficient products and quality services that create extraordinarily high value for our clients.
Management
Demographics
Associates
Women: 5
Men: 5
Top Listed State Awards
Top Listed in Alabama in Litigation - Trusts and Estates with 5 lawyers
Top Listed City Awards
Top Listed in Birmingham in Litigation - Trusts and Estates with 5 lawyers
Firm Practice Areas
Business Organizations (including LLCs and Partnerships)
Elder Law
Employee Benefits (ERISA) Law
Family Law
Family Law Mediation
Health Care Law
Litigation - Trusts and Estates
Litigation and Controversy - Tax
Tax Law
Trusts and Estates
Office Locations
United States
United States
Alabama
Alabama
Birmingham, AL
Ridge Park, Suite 4000
1130 Twenty-Second Street South
Birmingham, AL 35205
United States