Firm Profile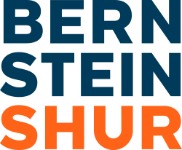 Headquarters
West Tower
100 Middle Street
P.O. Box 9729
Portland, ME 04104-5029
United States
(207) 774.1200
Firm Details
Bernstein Shur Sawyer & Nelson is a New England-based law firm that advises clients from across the U.S. and around the world. Our 125+ award-winning attorneys and professionals practice in more than 20 critical areas and a variety of industries. In 2021, Bernstein Shur was named one of Maine's Best Places to Work for the tenth time.While we're proud of our roots, accolades, and wide-ranging expertise, it's not only our substance that sets us apart; it's also our approach. We relish simplifying the complex. We believe that sophisticated doesn't have to mean stuffy, and we're not just accessible—we're approachable. We fight hard for our clients, but calm persistence and collaboration are often our weapons of choice. Most importantly, we believe that being mindful of our clients' bottom lines is ultimately better for our own. Over the past century, these values have become the essence of Bernstein Shur. And they produce better results—and better experiences—for our clients.
Management
Top Listed State Awards
Top Listed in Maine in Commercial Litigation with 4 lawyers
Top Listed in Maine in Construction Law with 4 lawyers
Top Listed in Maine in Municipal Law with 5 lawyers
Top Listed in Maine in Real Estate Law with 9 lawyers
Top Listed City Awards
Top Listed in Portland in Commercial Litigation with 4 lawyers
Top Listed in Portland in Construction Law with 4 lawyers
Top Listed in Portland in Real Estate Law with 9 lawyers
About Our Clients
UNUM Provident Corp.; Principal Life Insurance Co.; Gannett Co.; Waynflete School; Georgia-Pacific Corp.; Anthem Blue Cross Blue Shield of Maine; R.J. Reynolds; Rite Aid; McDonald's Corp.; Ford Motor Co.; Advest, Inc.; University of Maine System; State Street Capital Markets; Citizens Financial Group; Citizens Bank of New Hampshire; Norway Savings Bank; Merrill Lynch Credit Corp.; Shipyard Brewing Co., LLC; Resort Sports Network; Coeur d'Alene Mining Corp.; Acorn Products Co., Inc.; Sebago, Inc.; Delhaize America, Inc.; Tucker Anthony; Housing Resources Corp.; Owens-Illinois, Inc.; SCI, Inc.; Martin's Point Health Center; CommTel; Clark Associates; Creative Work Systems; Greater Portland Transit District; Lapoint Industries; 0i2.com; Cumberland County Civic Center; Municipalities of Scarborough, Freeport, Yarmouth, Brunswick, Eliot, Old Orchard Beach, South Berwick, and Winthrop; Wilton; Merrill Transport Co.; Medical Care Development, Inc.; Ram Management Co., Inc.; Aries Property Co.; Kittery Commercial Associates; FPL Energy; Maine Hydro; Conifer Industries; American Isuzu Motors, Inc.; Merck; Schering-Plough; Danaher Corporation; Eastland Shoe; Auto Europe; Subaru; Nissan; IDEXX Laboratories; Travelers Insurance Co.; Metco; Alcon Laboratories; General Signal Corp.; Kelley & Kelley Development, LLC; Sappi Fine Paper North America; Independent Energy Producers of Maine; Calpine Corporation; Prisma Energy; Seabreeze Regional Transmission System; Maine College of Art; Textron; Wal-Mart; New England Renewable Power Producers Association; Weathervane Seafoods; Black Mountain Lumber Co.; Bridgecorp; Clark & Stuart, Inc.; The Jackson Laboratory; Ledgewood Construction; Maine Yankee Atomic Power Co.; Cumberland-Yarmouth Cable Television Regulatory Board; Maine Aqua Foods, Inc.; Bingham Hatchery, Inc.; Northeastern Lumber and Building Materials Dealers Foundation; Brunswick Transportation Co., Inc.; Viking Freight, Inc.; Hancock Lumber Co., Inc.; Great American Insurance Co.; Lumber Mutual, Inc.; Wausau Insurance Co.; Shand Morahan & Co.; Peerless Insurance Co.; D.L. Poulin, Inc.; Sheridan Corp.; Bancroft Construction, Inc.; Ouellet Associates, Inc.; PharmX, Inc.; University of New England; Maine Drilling & Blasting, Inc.; Hanover Insurance Co.; The Diaz Corp.; Town of Stoneham; County of York; Commercial Paving; Town of Clairmont; XWAVE; Casella; Pannaway Technologies, Inc.; Daylight Software, Inc.; Claremont School Funding Lawsuit Coalition; K&G Restaurants, LLC; Global Ex-Imports, Inc.; Jerry Construction, Inc.; LaBarre Galleries, Inc.; Morgan Storage; Hexaport International, Ltd.; Autotorium Suzuki; Hillsborough Ford; Interpose, LLC; Architectural Doors and Windows.
Firm Practice Areas
Administrative / Regulatory Law
Alternative Dispute Resolution
Appellate Practice
Bankruptcy and Creditor Debtor Rights / Insolvency and Reorganization Law
Business Organizations (including LLCs and Partnerships)
Commercial Litigation
Commercial Transactions / UCC Law
Construction Law
Corporate Compliance Law
Corporate Governance Law
Corporate Law
Economic Development Law
Eminent Domain and Condemnation Law
Employee Benefits (ERISA) Law
Employment Law - Individuals
Employment Law - Management
Energy Law
Energy Regulatory Law
Environmental Law
Franchise Law
Government Relations Practice
Health Care Law
Labor and Employment Law - Management
Labor Law - Management
Land Use and Zoning Law
Litigation - Bankruptcy
Litigation - Construction
Litigation - First Amendment
Litigation - Labor and Employment
Litigation - Land Use and Zoning
Litigation - Real Estate
Mergers and Acquisitions Law
Mortgage Banking Foreclosure Law
Municipal Law
Nonprofit / Charities Law
Oil and Gas Law
Project Finance Law
Real Estate Law
Securities / Capital Markets Law
Tax Law
Technology Law
Office Locations
United States
United States
Maine
Maine
Augusta, ME
146 Capitol Street
P.O. Box 5057
Augusta, ME 04332-5057
United States
Portland, ME
West Tower
100 Middle Street
P.O. Box 9729
Portland, ME 04104-5029
United States
New Hampshire
New Hampshire
Manchester, NH
Jefferson Mill Building, Suite 108
670 North Commercial Street
P.O. Box 1120
Manchester, NH 03105-1120
United States