Find Lawyers in Tallinn, Estonia
Would you like to claim your lawyer profile?
Contact Us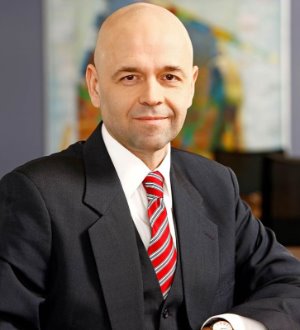 Sven Papp
---
Sven Papp is one of the leading and most respected corporate and M&A lawyers in Estonia with uniquely broad domestic and international experience both as an attorney and as general counsel as well as business consultant, which includes the following positions: attorney at White & Case New York (1989-1990) and in Stockholm (1991-1992), associated legal counsel of Swedish-French strategic management consulting firm SIAR-Bossard in Stockholm (1992-1994) and general counsel of Swedish Mat...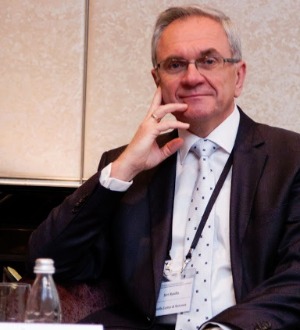 Jüri Raidla
---
Jüri Raidla is the founder and Senior Partner of Ellex Raidla. He is one of the most widely recognized legal practitioners in Estonia and the only individual that has been endorsed in the Chambers & Partners legal directories from Estonia in the "Star Individual" category. Jüri Raidla served as the first Minister of Justice of Estonia (1990 to 1992) as well as the Chairman of the expert committee that drafted the Constitution of the Republic of Estonia in 1992. Mr. Raidla is als...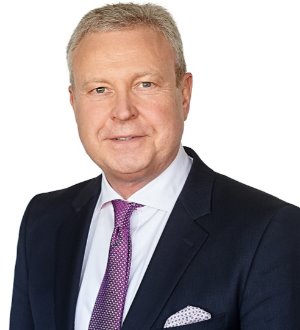 Aare Tark
---
Managing Partner, founder of TARK in 1991. Aare Tark is one of the most recognised and experienced litigation lawyers in Estonia and the Baltics. Aare is a member of corporate and commercial law, dispute resolution and energy law practice group. He has represented the Government of the Republic of Estonia in several civil disputes both as a representative and as an arbitrator in arbitration proceedings. He has participated in ICSID arbitration (International Centre for Settlement of Investmen...
Recognized since 2014
Tallinn, Estonia
Practice Areas
Real Estate Law
Specific Focus
Contract
A&P Legal Aavik & Partnerid
Recognized since 2012
Tallinn, Estonia
Practice Areas
Arbitration and Mediation
Litigation
Recognized since 2013
Tallinn, Estonia
Practice Areas
Corporate Governance & Compliance Practice
Glikman, Alvin & Partnerid
Recognized since 2009
Tallinn, Estonia
Practice Areas
Arbitration and Mediation
Litigation
Advokaadibüroo Derling OÜ
Recognized since 2012
Tallinn, Estonia
Practice Areas
Real Estate Law
Recognized since 2009
Tallinn, Estonia
Practice Areas
Corporate and M&A Law
Project Finance and Development Practice
Patendibüroo Käosaar & Co OÜ
Recognized since 2009
Tallinn, Estonia
Practice Areas
Advertising Law
Intellectual Property Law
Specific Focus
Patent
Recognized since 2013
Tallinn, Estonia
Practice Areas
Information Technology Law
Intellectual Property Law
Recognized since 2014
Tallinn, Estonia
Practice Areas
Competition / Antitrust Law
Recognized since 2014
Tallinn, Estonia
Practice Areas
Competition / Antitrust Law
Corporate and M&A Law
Recognized since 2009
Tallinn, Estonia
Practice Areas
Administrative Law
Arbitration and Mediation
Competition / Antitrust Law
Glikman, Alvin & Partnerid
Recognized since 2009
Tallinn, Estonia
Practice Areas
Litigation
Recognized since 2014
Tallinn, Estonia
Practice Areas
Corporate and M&A Law
Corporate Governance & Compliance Practice
Energy and Natural Resources Law

Reimo Hammerberg
---
Recognized since 2009
Tallinn, Estonia
Practice Areas
Banking and Finance Law
Financial Institutions
Intellectual Property Law
Specific Focus
Patent
Recognized since 2009
Tallinn, Estonia
Practice Areas
Labor and Employment Law

Marek Herm
---
Recognized since 2013
Tallinn, Estonia
Recognized since 2015
Tallinn, Estonia
Practice Areas
Labor and Employment Law

Jaanus Ikla
---
Recognized since 2009
Tallinn, Estonia
Practice Areas
Construction Law
Corporate and M&A Law
Energy and Natural Resources Law
Recognized since 2016
Tallinn, Estonia
Practice Areas
Litigation
Advokaadibüroo Derling OÜ
Recognized since 2009
Tallinn, Estonia
Practice Areas
Corporate and M&A Law
Tax Law
Recognized since 2015
Tallinn, Estonia
Practice Areas
Competition / Antitrust Law
Recognized since 2012
Tallinn, Estonia
Practice Areas
Administrative Law
Arbitration and Mediation
Constitutional Law
Recognized since 2012
Tallinn, Estonia
Practice Areas
Corporate and M&A Law
Recognized since 2009
Tallinn, Estonia
Practice Areas
Competition / Antitrust Law
Corporate and M&A Law
European Union Law
Recognized since 2014
Tallinn, Estonia
Practice Areas
Corporate and M&A Law
Insolvency and Reorganization Law
Specific Focus
Mergers and Acquisitions
Patendibüroo Käosaar & Co OÜ
Recognized since 2009
Tallinn, Estonia
Practice Areas
Intellectual Property Law
Specific Focus
Patent
Recognized since 2009
Tallinn, Estonia
Practice Areas
Corporate and M&A Law
Tax Law
Recognized since 2013
Tallinn, Estonia
Practice Areas
Administrative Law
Recognized since 2009
Tallinn, Estonia
Practice Areas
Intellectual Property Law
Glikman, Alvin & Partnerid
Recognized since 2015
Tallinn, Estonia
Practice Areas
Litigation
Advokaadibüroo Derling OÜ
Recognized since 2009
Tallinn, Estonia
Practice Areas
Arbitration and Mediation
Insolvency and Reorganization Law
Litigation
Recognized since 2009
Tallinn, Estonia
Practice Areas
Intellectual Property Law
Specific Focus
Patent

Gerli Kilusk
---
Recognized since 2012
Tallinn, Estonia
Practice Areas
Capital Markets Law
Corporate and M&A Law
KOITEL Patent & Trademark Agency
Recognized since 2015
Tallinn, Estonia
Practice Areas
Intellectual Property Law
Specific Focus
Patent
Recognized since 2014
Tallinn, Estonia
Practice Areas
Banking and Finance Law
Capital Markets Law
Financial Institutions
Recognized since 2009
Tallinn, Estonia
Practice Areas
Banking and Finance Law
Capital Markets Law
Corporate and M&A Law
Specific Focus
Securities
Recognized since 2014
Tallinn, Estonia
Practice Areas
Real Estate Law
Recognized since 2009
Tallinn, Estonia
Practice Areas
Competition / Antitrust Law
Corporate and M&A Law
Private Equity Law
Law Office Tehver & Partners
Recognized since 2014
Tallinn, Estonia
Practice Areas
Project Finance and Development Practice
Recognized since 2009
Tallinn, Estonia
Practice Areas
Competition / Antitrust Law
Recognized since 2012
Tallinn, Estonia
Practice Areas
Corporate and M&A Law
Recognized since 2009
Tallinn, Estonia
Practice Areas
Arbitration and Mediation
Intellectual Property Law
Tax Law
Advokaadibüroo Derling OÜ
Recognized since 2009
Tallinn, Estonia
Practice Areas
Insolvency and Reorganization Law
Litigation
Recognized since 2009
Tallinn, Estonia
Practice Areas
Competition / Antitrust Law
European Union Law
Litigation
Specific Focus
Life Sciences
Recognized since 2009
Tallinn, Estonia
Practice Areas
Banking and Finance Law
Capital Markets Law
Corporate and M&A Law
Recognized since 2014
Tallinn, Estonia
Practice Areas
Arbitration and Mediation
Insolvency and Reorganization Law
Litigation

Kaspar Lind
---
Law Office Lentsius & CASUS
Recognized since 2009
Tallinn, Estonia
Practice Areas
Administrative Law
Litigation
Tax Law
Specific Focus
Litigation
Recognized since 2013
Tallinn, Estonia
Practice Areas
Maritime Law
Transportation Law
Recognized since 2009
Tallinn, Estonia
Practice Areas
Administrative Law
Construction Law
Litigation
Recognized since 2014
Tallinn, Estonia
Practice Areas
Arbitration and Mediation
Insurance Law
Litigation
Recognized since 2014
Tallinn, Estonia
Practice Areas
Construction Law
Real Estate Law

Kaido Loor
---
Advokaadibüroo Vilgerts Loor
Recognized since 2009
Tallinn, Estonia
Practice Areas
Construction Law
Energy and Natural Resources Law
Real Estate Law
Recognized since 2014
Tallinn, Estonia
Recognized since 2016
Tallinn, Estonia
Practice Areas
Criminal Defense
Recognized since 2012
Tallinn, Estonia
Practice Areas
Corporate and M&A Law
Information Technology Law
Litigation
Recognized since 2009
Tallinn, Estonia
Practice Areas
Banking and Finance Law
Capital Markets Law
Corporate and M&A Law
Specific Focus
Mergers and Acquisitions
Recognized since 2009
Tallinn, Estonia
Practice Areas
Corporate and M&A Law
Corporate Governance & Compliance Practice
Insolvency and Reorganization Law