Find Lawyers in Anderson, South Carolina for Personal Injury Litigation - Plaintiffs
Practice Area Overview
The term "personal injury" applies to a wide area of claims that arise when one party believes that his or her damages were caused by another party, resulting in a lawsuit. Examples of personal injury claims range from those involving wrongful death to defective products to motor vehicle accidents to discrimination and sexual harassment cases, as well as business torts such as breach of contract or securities fraud.
If the wrongful conduct of another party can be proved, the injured party may be entitled to monetary compensation from that party. Most plaintiffs' personal injury lawyers represent clients on a contingency fee basis and receive compensation only when the case is resolved. This enables people who would otherwise be unable to afford a lawyer to have legal representation.
If someone thinks they have a personal injury case, it is important to consult with an experienced lawyer to explore your legal rights. Claims can, for example, be made by individuals, by a guardian, by a decedent's estate as well as by larger groups in class action lawsuits, depending upon the nature of the case.
Key factors to consider in hiring a personal injury litigator are their willingness and ability to take the case to trial and a proven track record in obtaining settlements or winning jury trials – whether the claim is the wrongful death of a loved one or a spinal cord injury.
The plaintiff has the burden of proving their case. The more complex the case, the more essential it is to know that the legal team has the experience and resources that will give the plaintiff the greatest opportunity for success, whether the issue is handling a defective tire case or a train accident. This includes the ability to take an expert's deposition, conduct mock trials and/or present tech-savvy evidence at trial.
What Is a Personal Injury Attorney?
A personal injury attorney provides representation to those who have been physically or emotionally injured as a result of someone else's:
Negligence.
Wrong-Doing.
Recklessness.
Many personal injury lawyers handle a wide variety of these cases; some of the top personal injury attorneys are much more specialized. When evaluating the best personal injury lawyers for their particular case, a plaintiff should discuss the harm they've suffered and the potential settlement. A personal injury lawyer will work to ensure the plaintiff gets their medical expenses paid as well as compensation for pain and suffering, lost wages and other issues.
Personal injury attorneys may choose to focus on one or more of the following.
Accidents and Wrongful Death
A personal injury litigation attorney is a legal professional who specializes in representing individuals who have been injured in accidents or through the negligence of others. These attorneys have experience in a wide range of practice areas, including:
Slip and falls.
Car accidents.
Truck accidents.
Wrongful death.
Premises liability.
Workers' compensation.
A good personal injury attorney will be able to present the strongest version of their client's cases, helping accident victims and other injured plaintiffs get the representation they deserve.
Specializing in representing individuals who have suffered harm or injury due to the negligence, recklessness or intentional actions of others, personal injury attorneys handle cases involving various types of injuries, including those resulting from medical malpractice or product liability.
Product Liability
In cases involving product liability, personal injury attorneys work to hold manufacturers and distributors accountable for producing and distributing defective or dangerous products that cause harm to consumers. While product liability is often a separate area of law, a personal injury attorney may represent an individual to litigate settlements based on emotional or physical injury.
Medical Malpractice
In cases of medical malpractice, personal injury attorneys help clients who have suffered injuries due to the negligence or misconduct of healthcare providers. Generally speaking, medical malpractice is its own separate legal practice area, but a personal injury lawyer may be involved if an individual has suffered physical or emotional harm as a result of medical malpractice.
Litigation Support for Personal Injury
In addition to providing legal representation, many personal injury attorneys offer litigation support services to their clients. These services may include:
Helping them manage their medical bills and expenses.
Negotiating with insurance companies on their behalf.
Gathering evidence to support their case.
How Personal Injury Attorneys Operate
Personal injury attorneys also work to ensure that their clients' cases are cost-effective by conducting thorough investigations and pursuing settlements when possible. They have extensive knowledge of personal injury law and can advise clients on the best course of action to take, including the applicable statute of limitations.
Law firms specializing in personal injury law typically have experienced attorneys who can handle cases involving a wide range of injuries, including those resulting from car accidents, slip and falls and workplace accidents. They work to protect their clients' rights and obtain the compensation they deserve for their injuries and losses.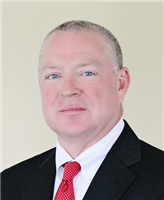 Anthony L. Harbin
---
Anthony L. "Tony" Harbin is an AV rated trial lawyer who helps people who have been victims of Serious Personal Injury resulting from truck wrecks, auto wrecks, motorcycle wrecks and defective products, as well as the victims and Nursing Home Abuse and Nursing Home Neglect. He also represents the families of those killed as a result of the negligence of another. He is a member of the Million Dollar Advocates Forum which is limited to trial lawyers with verdicts or settlements of One Million D...
Our Methodology
---
Recognition by Best Lawyers is based entirely on peer review. Our methodology is designed to capture, as accurately as possible, the consensus opinion of leading lawyers about the professional abilities of their colleagues within the same geographical area and legal practice area.
The Process
Best Lawyers employs a sophisticated, conscientious, rational, and transparent survey process designed to elicit meaningful and substantive evaluations of the quality of legal services. Our belief has always been that the quality of a peer review survey is directly related to the quality of the voters.