Find Lawyers in Manchester, New Hampshire for Criminal Defense: General Practice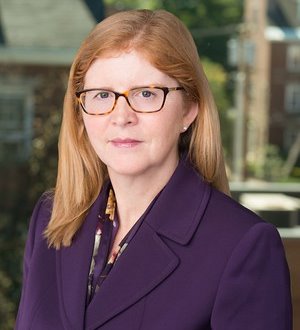 Donna J. Brown
---
Donna is one of New Hampshire's most experienced and respected trial attorneys. In her 29 years of practice she has been lead counsel in some of the most high profile cases in this state. She has tried over 150 jury trials including charges of homicide, aggravated felonious sexual assault, felony assault, domestic violence, DWI, theft, sale and possession of drugs as well as numerous motor vehicle cases. Donna has obtained verdicts of not guilty in numerous cases including affirmative d...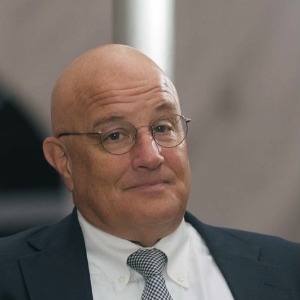 Michael J. "Mike" Iacopino
---
Attorney Michael ("Mike") Iacopino has represented people accused of crimes in New Hampshire for more than 35 years. He is the Senior Partner at the Manchester Law Firm, Brennan Lenehan Iacopino & Hickey. Before joining Brennan Lenehan, Mike was a public defender in Manchester. He joined Brennan Lenehan in 1987. Besides representing the criminally accused, Mike has a select plaintiff's personal injury practice. Mike is the current Chair of the Board of Directors of New Hampshire Public De...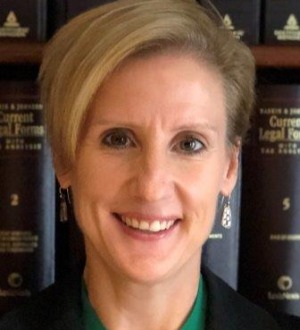 Jaye L. Rancourt
---
Attorney Rancourt began her career at the New Hampshire Public Defenders office in 1999. She joined Brennan Lenehan in 2003. She is currently a Shareholder-Director of the firm. Jaye is a Past-President of the New Hampshire Bar Association. She previously served on the New Hampshire Professional Conduct Committee and is a current member of the Judicial Conduct Committee. She has been recognized by the New Hampshire Bar Foundation for her professionalism by being awarded the Robert E. Kirby Aw...
Criminal Defense: General Practice Definition
In criminal law, the non-white-collar practice area spans a vast range of matters, and the need for individuals facing the threat of criminal prosecution to secure experienced counsel is great. By contrast to white-collar offenses such as tax violations, bribery, mail fraud, bank fraud, securities fraud, money laundering, and the like, which comprise a relatively small percentage of the total number of criminal charges brought each year, non-white-collar criminal charges are those most-typically faced by individuals seeking to retain criminal counsel.

Non-white-collar offenses include felonies, also termed indictable criminal offenses in some states. Included in this category are homicides (ranging from intentional murder to reckless manslaughter and death-by-auto), assault, kidnapping, sexual offenses, robbery, bias crimes, arson, other property crimes, criminal mischief, burglary, theft, forgery, drug offenses, gambling, perjury, firearms violations, and other weapons offenses. Family-related offenses, such as endangering the welfare of a minor and domestic violence, also fall within this group. 

The offenses listed above carry the possibility of incarceration, sometimes substantial, mandatory, and subject to significant parole ineligibility, upon conviction. Thus, it is critical that a person facing consequences of such magnitude retain an attorney who is qualified and experienced. On many occasions, seasoned attorneys, through effective early representation, can set the groundwork for positive results or secure a favorable early resolution. A person charged with this type of crime needs an advocate capable of formidably opposing the substantial resources typically available to law enforcement and prosecutors. On some occasions, these matters must be tried by a jury, making it essential that an individual retain a skilled trial attorney.

In addition to more serious matters, non-white-collar criminal offenses also include misdemeanors, known in some states as disorderly persons offenses. These are the types of offenses that most people face when they come into contact with the criminal justice system. They include minor assaults, theft, shoplifting, drug possession, disorderly conduct, harassment, alcohol-related offenses, and many other offenses. These matters, for the most part, are presented in municipal courts or district courts, where a judge hears the case without a jury.

Non-white-collar criminal offenses also include drunken driving and a host of traffic-related offenses, some carrying substantial penalties and the possibility of incarceration. In some states, drunk driving has been elevated to the status of a felony or indictable offense, carrying far greater potential penalties. Again, it is crucial that an individual facing this type of allegation retain a competent, experienced attorney.

To those facing criminal charges, the choice of counsel can make all the difference. A lawyer, as vital advocate for the accused, conducts early investigation, identifies applicable defenses, analyzes strengths and weaknesses, prepares legal applications, also called motions, negotiates with prosecuting authorities, and zealously defends an accused before a jury. Additionally, a lawyer involved early in the case can expedite the client's release on bail, allowing the client to assist in preparing the defense.

In the end, for those charged with non-white-collar crimes and offenses, the proper selection of counsel is pivotal. A capable and experienced attorney can often mean the difference between a finding of guilt or innocence, and, critically, incarceration or freedom.
Our Methodology
---
Recognition by Best Lawyers is based entirely on peer review. Our methodology is designed to capture, as accurately as possible, the consensus opinion of leading lawyers about the professional abilities of their colleagues within the same geographical area and legal practice area.
The Process
Best Lawyers employs a sophisticated, conscientious, rational, and transparent survey process designed to elicit meaningful and substantive evaluations of the quality of legal services. Our belief has always been that the quality of a peer review survey is directly related to the quality of the voters.