Find Lawyers in Cambridge, United Kingdom
Select a location or practice area from the list below to find the best legal talent for your needs.
Practice Areas
Lawyers who have a subscription to profile suite appear first.
---
Would you like to claim your lawyer profile?
Contact Us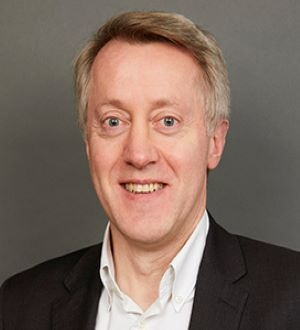 Malcolm Bates Ph.D.
---
Malcolm Bates is a partner in Goodwin's Technology and Life Sciences groups based in Cambridge and London. He specialises in the commercialisation of intellectual property rights with particular expertise in life sciences. Mr. Bates advises on transactions, including licences, collaborations, distribution, manufacturing, outsourcing and R&D projects, as well as regulatory matters, contract and patent disputes, fundraisings, M&A transactions and IPOsPrior to joining Goodwin, he w...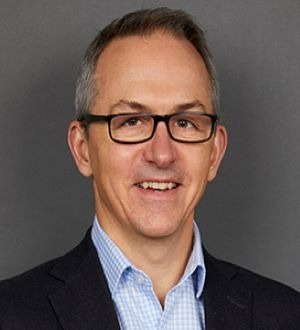 Tim Worden
---
Tim is a partner in Goodwin's Technology and Life Sciences groups, based in the Cambridge and London offices.Mr. Worden regularly advises life sciences companies on licensing and partnering deals, R&D agreements, clinical trials agreements, distribution agreements, and a broad spectrum of regulatory matters. His expertise also includes advising on the IP and regulatory aspects of M&A transactions, IPOs and venture capital investments. Outside of the life sciences sector, Mr. Wor...
Penningtons Manches Cooper
Recognized since 2009
Cambridge, United Kingdom
Practice Areas
Employment Law
Recognized since 2023
Cambridge, United Kingdom
Practice Areas
Corporate Finance Law
Recognized since 2009
Cambridge, United Kingdom
Practice Areas
Banking and Finance Law
Corporate Finance Law
Recognized since 2009
Cambridge, United Kingdom
Practice Areas
Education Law
Specific Focus
Universities
Recognized since 2009
Cambridge, United Kingdom
Practice Areas
Real Estate Law
Recognized since 2009
Cambridge, United Kingdom
Practice Areas
Agriculture and Rural Affairs
Recognized since 2009
Cambridge, United Kingdom
Practice Areas
Real Estate Law
Recognized since 2009
Cambridge, United Kingdom
Practice Areas
Insolvency and Restructuring Law
Litigation

Adam Bradley
---
Recognized since 2015
Cambridge, United Kingdom
Practice Areas
Corporate Finance Law
Insolvency and Restructuring Law

Rachel Bradley
---
Penningtons Manches Cooper
Recognized since 2022
Cambridge, United Kingdom
Practice Areas
Intellectual Property Law
Richard Buxton Solicitors
Recognized since 2009
Cambridge, United Kingdom
Practice Areas
Administrative and Public Law
Environmental Law
Specific Focus
Claimants
Recognized since 2023
Cambridge, United Kingdom
Practice Areas
Construction Law
Recognized since 2009
Cambridge, United Kingdom
Practice Areas
Corporate Finance Law
Recognized since 2023
Cambridge, United Kingdom
Practice Areas
Corporate Finance Law
Christine De Ferrars Green
---
Recognized since 2023
Cambridge, United Kingdom
Recognized since 2009
Cambridge, United Kingdom
Practice Areas
Agriculture and Rural Affairs
Recognized since 2022
Cambridge, United Kingdom
Practice Areas
Intellectual Property Law
Recognized since 2022
Cambridge, United Kingdom
Practice Areas
Intellectual Property Law
Penningtons Manches Cooper
Recognized since 2017
Cambridge, United Kingdom
Practice Areas
Banking and Finance Law
Corporate Finance Law
Recognized since 2009
Cambridge, United Kingdom
Practice Areas
Intellectual Property Law
Recognized since 2009
Cambridge, United Kingdom
Recognized since 2022
Cambridge, United Kingdom
Practice Areas
Life Sciences Law
Recognized since 2012
Cambridge, United Kingdom
Practice Areas
Real Estate Law
Recognized since 2023
Cambridge, United Kingdom
Practice Areas
Corporate Law
Recognized since 2023
Cambridge, United Kingdom
Practice Areas
Corporate Finance Law

Michaela Henson
---
Recognized since 2009
Cambridge, United Kingdom
Practice Areas
Real Estate Law
Recognized since 2012
Cambridge, United Kingdom
Practice Areas
Real Estate Law
Recognized since 2022
Cambridge, United Kingdom
Practice Areas
Banking and Finance Law
Recognized since 2009
Cambridge, United Kingdom
Practice Areas
Construction Law
Recognized since 2024
Cambridge, United Kingdom
Practice Areas
Construction Law
Recognized since 2023
Cambridge, United Kingdom
Practice Areas
Employment Law
Recognized since 2009
Cambridge, United Kingdom
Practice Areas
Corporate Finance Law
Private Equity Law
Cambridge Family Law Practice
Recognized since 2009
Cambridge, United Kingdom
Recognized since 2009
Cambridge, United Kingdom
Practice Areas
Information Technology Law
Recognized since 2009
Cambridge, United Kingdom
Practice Areas
Corporate Finance Law
Mergers and Acquisitions Law
Recognized since 2009
Cambridge, United Kingdom
Practice Areas
Agriculture and Rural Affairs
Recognized since 2024
Cambridge, United Kingdom
Practice Areas
Employment Law

Constanze Moorhouse
---
Recognized since 2009
Cambridge, United Kingdom
Practice Areas
Employment Law
Recognized since 2023
Cambridge, United Kingdom
Recognized since 2022
Cambridge, United Kingdom
Practice Areas
Insolvency and Restructuring Law
Recognized since 2023
Cambridge, United Kingdom
Practice Areas
Corporate Finance Law
Recognized since 2009
Cambridge, United Kingdom
Practice Areas
Administrative and Public Law
Projects
Recognized since 2009
Cambridge, United Kingdom
Practice Areas
Intellectual Property Law
Recognized since 2009
Cambridge, United Kingdom
Practice Areas
Employment Law
Recognized since 2009
Cambridge, United Kingdom
Recognized since 2009
Cambridge, United Kingdom
Practice Areas
Transport Law
Specific Focus
Regulatory

William "Will" Roles
---
Recognized since 2009
Cambridge, United Kingdom
Practice Areas
Banking and Finance Law
Recognized since 2024
Cambridge, United Kingdom
Practice Areas
Pensions Practice
Specific Focus
Commercial Disputes
Recognized since 2009
Cambridge, United Kingdom
Practice Areas
Clinical Negligence
Specific Focus
Claimants
Recognized since 2009
Cambridge, United Kingdom
Practice Areas
Corporate Finance Law
Mergers and Acquisitions Law
Private Equity Law
Recognized since 2009
Cambridge, United Kingdom
Practice Areas
Banking and Finance Law
Recognized since 2009
Cambridge, United Kingdom
Practice Areas
Education Law
Specific Focus
Universities
Recognized since 2012
Cambridge, United Kingdom
Practice Areas
Trusts and Personal Tax Law
Recognized since 2023
Cambridge, United Kingdom
Practice Areas
Intellectual Property Law
Recognized since 2023
Cambridge, United Kingdom
Practice Areas
Employment Law

Paul Tapner
---
Recognized since 2009
Cambridge, United Kingdom
Practice Areas
Personal Injury Litigation
Specific Focus
Claimants
Richard Buxton Solicitors
Recognized since 2009
Cambridge, United Kingdom
Practice Areas
Clinical Negligence
Recognized since 2015
Cambridge, United Kingdom
Practice Areas
Intellectual Property Law