Find Lawyers in Dubai, United Arab Emirates
Select a location or practice area from the list below to find the best legal talent for your needs.
Practice Areas
Would you like to claim your lawyer profile?
Contact Us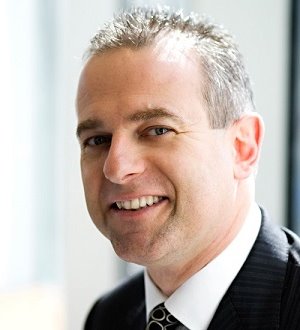 Richard Briggs
---
Richard is a recognised leader in commercial dispute resolution in the UAE and has practised contentious business law in the UAE for most of his career. His areas of specialisation are in the litigation and arbitration fields, particularly with reference to maritime, trade and insurance law in the United Arab Emirates and the Middle East area. Prior to working at Hadef, Richard trained with Clifford Chance in London and Dubai, later joining another UAE law firm as a partner. He graduated from...
Recognized since 2014
Dubai, United Arab Emirates
Practice Areas
Arbitration and Mediation
Litigation
Recognized since 2014
Dubai, United Arab Emirates
Practice Areas
Labor and Employment Law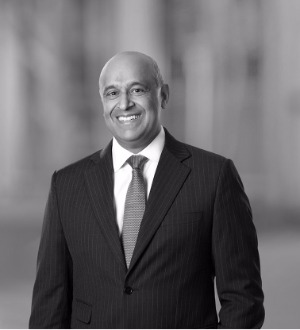 Shibeer Ahmed
---
Recognized since 2014
Dubai, United Arab Emirates
Practice Areas
Finance Law
Specific Focus
Islamic Finance

Pervez Akhtar
---
Freshfields Bruckhaus Deringer LLP
Recognized since 2008
Dubai, United Arab Emirates
Practice Areas
Corporate Law
Mergers and Acquisitions Law
Private Equity Law
Ali Al Aidarous International Legal Practice
Recognized since 2008
Dubai, United Arab Emirates
Practice Areas
Litigation
Freshfields Bruckhaus Deringer LLP
Recognized since 2014
Dubai, United Arab Emirates
Practice Areas
Corporate Law
Hogan Lovells International LLP
Recognized since 2011
Dubai, United Arab Emirates
Practice Areas
Finance Law
Specific Focus
Islamic Finance
Maamoun Al Khouli & Associates
Recognized since 2008
Dubai, United Arab Emirates
Practice Areas
Litigation
Recognized since 2014
Dubai, United Arab Emirates
Practice Areas
Intellectual Property Law
Telecommunications Law
Recognized since 2008
Dubai, United Arab Emirates
Practice Areas
Capital Markets Law
Corporate Law
Recognized since 2011
Dubai, United Arab Emirates
Practice Areas
Real Estate Law
Recognized since 2008
Dubai, United Arab Emirates
Practice Areas
Construction Law
Corporate Law
Finance Law
Specific Focus
Regulatory
Recognized since 2008
Dubai, United Arab Emirates
Practice Areas
Litigation
Recognized since 2008
Dubai, United Arab Emirates
Practice Areas
Litigation
Recognized since 2008
Dubai, United Arab Emirates
Practice Areas
Litigation

Essam Al Tamimi
---
Recognized since 2008
Dubai, United Arab Emirates
Practice Areas
Construction Law
Corporate Law
Litigation
Recognized since 2013
Dubai, United Arab Emirates
Practice Areas
Finance Law
Anjarwalla, Collins & Haidermota
Recognized since 2008
Dubai, United Arab Emirates
Practice Areas
Corporate Law
Finance Law
Mergers and Acquisitions Law
Specific Focus
Project Finance
Recognized since 2008
Dubai, United Arab Emirates
Practice Areas
Litigation
Recognized since 2014
Dubai, United Arab Emirates
Practice Areas
Real Estate Law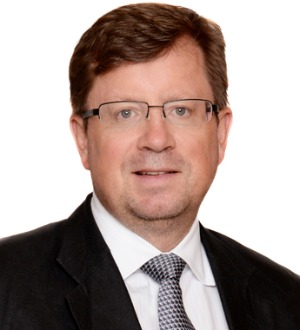 Mark Bisch
---
Recognized since 2011
Dubai, United Arab Emirates
Practice Areas
Construction Law
Corporate Law
Recognized since 2008
Dubai, United Arab Emirates
Practice Areas
Construction Law
Norton Rose Fulbright (Middle East), LLP
Recognized since 2014
Dubai, United Arab Emirates
Practice Areas
Arbitration and Mediation
Litigation
Recognized since 2013
Dubai, United Arab Emirates
Practice Areas
Aviation Law
Recognized since 2009
Dubai, United Arab Emirates
Practice Areas
Construction Law
Recognized since 2008
Dubai, United Arab Emirates
Practice Areas
Capital Markets Law
Corporate Law
Mergers and Acquisitions Law
Specific Focus
Equity

Nick Carnell
---
Recognized since 2011
Dubai, United Arab Emirates
Practice Areas
Construction Law
Recognized since 2014
Dubai, United Arab Emirates
Practice Areas
Maritime Law

C. Chakradaran
---
Recognized since 2008
Dubai, United Arab Emirates
Practice Areas
Litigation
Maritime Law
Specific Focus
Maritime
Norton Rose Fulbright (Middle East), LLP
Recognized since 2016
Dubai, United Arab Emirates
Practice Areas
Corporate Law
Recognized since 2013
Dubai, United Arab Emirates
Practice Areas
Energy Law
Recognized since 2008
Dubai, United Arab Emirates
Practice Areas
Finance Law
Project Finance and Development Practice
Deans Intellectual Property LLC
Recognized since 2008
Dubai, United Arab Emirates
Practice Areas
Intellectual Property Law
Recognized since 2008
Dubai, United Arab Emirates
Practice Areas
Capital Markets Law
Finance Law
Specific Focus
Debt
Recognized since 2013
Dubai, United Arab Emirates
Practice Areas
Finance Law
ADR Management Consultancies
Recognized since 2008
Dubai, United Arab Emirates
Practice Areas
Hospitality and Tourism Law
Insurance Law
Litigation
Specific Focus
Insurance
Recognized since 2016
Dubai, United Arab Emirates
Practice Areas
Labor and Employment Law
Recognized since 2008
Dubai, United Arab Emirates
Practice Areas
Litigation
Recognized since 2008
Dubai, United Arab Emirates
Practice Areas
Construction Law
Litigation
Real Estate Law
Specific Focus
Airports
Recognized since 2016
Dubai, United Arab Emirates
Practice Areas
Arbitration and Mediation
Recognized since 2014
Dubai, United Arab Emirates
Practice Areas
Corporate Law
Charles Russell Speechlys
Recognized since 2016
Dubai, United Arab Emirates
Recognized since 2008
Dubai, United Arab Emirates
Practice Areas
Capital Markets Law
Corporate Law
Finance Law
Recognized since 2013
Dubai, United Arab Emirates
Practice Areas
Corporate Law
Private Equity Law
Recognized since 2008
Dubai, United Arab Emirates
Practice Areas
Finance Law
Oil & Gas Law
Project Finance and Development Practice
Specific Focus
Downstream
Recognized since 2008
Dubai, United Arab Emirates
Practice Areas
Energy Law
Project Finance and Development Practice
Transportation Law
Recognized since 2008
Dubai, United Arab Emirates
Recognized since 2008
Dubai, United Arab Emirates
Practice Areas
Banking Law
Corporate Law
Energy Law
Recognized since 2011
Dubai, United Arab Emirates
Practice Areas
Private Equity Law
Recognized since 2011
Dubai, United Arab Emirates
Practice Areas
Insurance Law
Specific Focus
Insurance
Recognized since 2008
Dubai, United Arab Emirates
Practice Areas
Litigation
Recognized since 2016
Dubai, United Arab Emirates
Practice Areas
Energy Law
Charles Russell Speechlys
Recognized since 2013
Dubai, United Arab Emirates
Practice Areas
Mergers and Acquisitions Law
Recognized since 2014
Dubai, United Arab Emirates
Practice Areas
Construction Law
Recognized since 2011
Dubai, United Arab Emirates
Practice Areas
Finance Law
Recognized since 2008
Dubai, United Arab Emirates
Practice Areas
Finance Law
Specific Focus
Islamic Finance
Recognized since 2016
Dubai, United Arab Emirates
Practice Areas
Labor and Employment Law