\n
\nPrior to joining Casner & Edwards, LLP, Joanne was a partner at Schlesinger and Buchbinder, LLP in Newton where she concentrated in matrimonial and family law. Prior to law school, Joanne worked as a caseworker for the Onondaga County Department of Social Services, Children's Protective Services.","CountryCode":"US","CssClass":"card card-lawyer card-lawyer-biography highlight d-flex flex-column border-0 rounded text-white background-dark-blue-gray background-dark-blue-gray-highlighted-hover","CssClasses":["card","card-lawyer","card-lawyer-biography","highlight","d-flex","flex-column","border-0","rounded","text-white","background-dark-blue-gray","background-dark-blue-gray-highlighted-hover"],"AriaLabel":"LawyerBio","ViewName":"LawyerBio","ViewPath":"~/Views/Shared/Components/Cards/Lawyers/LawyerBio.cshtml"},null],"BasicInfo":{"IsLoty":false,"LotyBadgeUrl":null,"PublicationListId":1,"HasLawyerProfileImage":true,"LawyerProfileImageUrl":"https://cdn.blrankings.com/best-lawyers/lawyer-images/joanne-e-romanow-70484?t=2023092613425197","IsLocked":false,"HasLawyerProfile":true,"LawyerProfileUrl":"https://www.bestlawyers.com/lawyers/joanne-e-romanow/70484","LinkTarget":null,"LinkRel":null,"LawyerId":0,"LawyerFullName":"Joanne E. Romanow","LawyerGivenName":"Joanne E.","LawyerMiddleName":null,"LawyerFamilyName":"Romanow","LawyerInitials":"JR","HasFirmProfile":false,"FirmProfileUrl":null,"FirmName":"Casner & Edwards, LLP","RecognizedSinceYear":2008,"LocationName":"Boston, Massachusetts","CountryCode":"US","TrafficId":70484,"TrafficCategory":"lawyer","PracticeAreas":["Family Law","Family Law Mediation"],"SpecificFocuses":[],"CssClass":"card card-lawyer card-lawyer-basic-info card-lawyer-bl highlight d-flex flex-column border-0 rounded text-charcoal background-white-lg background-white-lg-highlighted-hover","CssClasses":["card","card-lawyer","card-lawyer-basic-info","card-lawyer-bl","highlight","d-flex","flex-column","border-0","rounded","text-charcoal","background-white-lg","background-white-lg-highlighted-hover"],"AriaLabel":"LawyerBasicInfo","ViewName":"LawyerBasicInfo","ViewPath":"~/Views/Shared/Components/Cards/Lawyers/LawyerBasicInfo.cshtml"},"Biography":{"PublicationListId":1,"HasLawyerProfileImage":true,"LawyerProfileImageUrl":"https://cdn.blrankings.com/best-lawyers/lawyer-images/joanne-e-romanow-70484?t=2023092613425197","IsLocked":false,"HasLawyerProfile":true,"LawyerProfileUrl":"https://www.bestlawyers.com/lawyers/joanne-e-romanow/70484","LinkTarget":null,"LinkRel":null,"LawyerFullName":"Joanne E. Romanow","LawyerGivenName":"Joanne E.","LawyerMiddleName":null,"LawyerFamilyName":"Romanow","LawyerInitials":"JR","Biography":"Joanne E. Romanow handles high-conflict disputes in family law. Her practice encompasses all aspects of domestic relations and probate litigation, including divorce, custody, modification, child support, paternity, guardianship, and will contests. Joanne handles a variety of litigation involving asset division, complex business valuation, inheritances, custody disputes, domestic violence and non-traditional family structure. She has been appointed as a guardian ad litem by the Probate and Family Court and regularly serves as parent coordinator in high conflict cases. She has also acted as a mediator and conciliator in domestic relations matters.
\n
\nPrior to joining Casner & Edwards, LLP, Joanne was a partner at Schlesinger and Buchbinder, LLP in Newton where she concentrated in matrimonial and family law. Prior to law school, Joanne worked as a caseworker for the Onondaga County Department of Social Services, Children's Protective Services.","CountryCode":"US","CssClass":"card card-lawyer card-lawyer-biography highlight d-flex flex-column border-0 rounded text-white background-dark-blue-gray background-dark-blue-gray-highlighted-hover","CssClasses":["card","card-lawyer","card-lawyer-biography","highlight","d-flex","flex-column","border-0","rounded","text-white","background-dark-blue-gray","background-dark-blue-gray-highlighted-hover"],"AriaLabel":"LawyerBio","ViewName":"LawyerBio","ViewPath":"~/Views/Shared/Components/Cards/Lawyers/LawyerBio.cshtml"},"Contact":null,"ViewName":"Paged","ViewPath":"~/Views/Shared/Components/Cards/Paged.cshtml","CssClass":"card d-flex flex-column border-0 rounded text-charcoal background-transparent swiper-slide","CssClasses":["card","d-flex","flex-column","border-0","rounded","text-charcoal","background-transparent","swiper-slide"],"AriaLabel":"Paged"},{"Pages":[{"IsLoty":false,"LotyBadgeUrl":null,"PublicationListId":1,"HasLawyerProfileImage":true,"LawyerProfileImageUrl":"https://cdn.blrankings.com/best-lawyers/lawyer-images/katie-l-s-von-kohorn-333840?t=2023092613451145","IsLocked":false,"HasLawyerProfile":true,"LawyerProfileUrl":"https://www.bestlawyers.com/lawyers/katie-l-s-von-kohorn/333840","LinkTarget":null,"LinkRel":null,"LawyerId":0,"LawyerFullName":"Katie L. S. Von Kohorn","LawyerGivenName":"Katie L. S.","LawyerMiddleName":null,"LawyerFamilyName":"Von Kohorn","LawyerInitials":"KV","HasFirmProfile":false,"FirmProfileUrl":null,"FirmName":"Casner & Edwards, LLP","RecognizedSinceYear":2022,"LocationName":"Boston, Massachusetts","CountryCode":"US","TrafficId":333840,"TrafficCategory":"lawyer","PracticeAreas":["Trusts and Estates"],"SpecificFocuses":[],"CssClass":"card card-lawyer card-lawyer-basic-info card-lawyer-bl highlight d-flex flex-column border-0 rounded text-charcoal background-white-lg background-white-lg-highlighted-hover","CssClasses":["card","card-lawyer","card-lawyer-basic-info","card-lawyer-bl","highlight","d-flex","flex-column","border-0","rounded","text-charcoal","background-white-lg","background-white-lg-highlighted-hover"],"AriaLabel":"LawyerBasicInfo","ViewName":"LawyerBasicInfo","ViewPath":"~/Views/Shared/Components/Cards/Lawyers/LawyerBasicInfo.cshtml"},null,null],"BasicInfo":{"IsLoty":false,"LotyBadgeUrl":null,"PublicationListId":1,"HasLawyerProfileImage":true,"LawyerProfileImageUrl":"https://cdn.blrankings.com/best-lawyers/lawyer-images/katie-l-s-von-kohorn-333840?t=2023092613451145","IsLocked":false,"HasLawyerProfile":true,"LawyerProfileUrl":"https://www.bestlawyers.com/lawyers/katie-l-s-von-kohorn/333840","LinkTarget":null,"LinkRel":null,"LawyerId":0,"LawyerFullName":"Katie L. S. Von Kohorn","LawyerGivenName":"Katie L. S.","LawyerMiddleName":null,"LawyerFamilyName":"Von Kohorn","LawyerInitials":"KV","HasFirmProfile":false,"FirmProfileUrl":null,"FirmName":"Casner & Edwards, LLP","RecognizedSinceYear":2022,"LocationName":"Boston, Massachusetts","CountryCode":"US","TrafficId":333840,"TrafficCategory":"lawyer","PracticeAreas":["Trusts and Estates"],"SpecificFocuses":[],"CssClass":"card card-lawyer card-lawyer-basic-info card-lawyer-bl highlight d-flex flex-column border-0 rounded text-charcoal background-white-lg background-white-lg-highlighted-hover","CssClasses":["card","card-lawyer","card-lawyer-basic-info","card-lawyer-bl","highlight","d-flex","flex-column","border-0","rounded","text-charcoal","background-white-lg","background-white-lg-highlighted-hover"],"AriaLabel":"LawyerBasicInfo","ViewName":"LawyerBasicInfo","ViewPath":"~/Views/Shared/Components/Cards/Lawyers/LawyerBasicInfo.cshtml"},"Biography":null,"Contact":null,"ViewName":"Paged","ViewPath":"~/Views/Shared/Components/Cards/Paged.cshtml","CssClass":"card d-flex flex-column border-0 rounded text-charcoal background-transparent swiper-slide","CssClasses":["card","d-flex","flex-column","border-0","rounded","text-charcoal","background-transparent","swiper-slide"],"AriaLabel":"Paged"},{"Pages":[{"IsLoty":false,"LotyBadgeUrl":null,"PublicationListId":1,"HasLawyerProfileImage":true,"LawyerProfileImageUrl":"https://cdn.blrankings.com/best-lawyers/lawyer-images/lynne-f-riley-162549?t=2023092613414433","IsLocked":false,"HasLawyerProfile":true,"LawyerProfileUrl":"https://www.bestlawyers.com/lawyers/lynne-f-riley/162549","LinkTarget":null,"LinkRel":null,"LawyerId":0,"LawyerFullName":"Lynne F. Riley","LawyerGivenName":"Lynne F.","LawyerMiddleName":null,"LawyerFamilyName":"Riley","LawyerInitials":"LR","HasFirmProfile":false,"FirmProfileUrl":null,"FirmName":"Casner & Edwards, LLP","RecognizedSinceYear":2016,"LocationName":"Boston, Massachusetts","CountryCode":"US","TrafficId":162549,"TrafficCategory":"lawyer","PracticeAreas":["Bankruptcy and Creditor Debtor Rights / Insolvency and Reorganization Law","Litigation - Bankruptcy"],"SpecificFocuses":[],"CssClass":"card card-lawyer card-lawyer-basic-info card-lawyer-bl highlight d-flex flex-column border-0 rounded text-charcoal background-white-lg background-white-lg-highlighted-hover","CssClasses":["card","card-lawyer","card-lawyer-basic-info","card-lawyer-bl","highlight","d-flex","flex-column","border-0","rounded","text-charcoal","background-white-lg","background-white-lg-highlighted-hover"],"AriaLabel":"LawyerBasicInfo","ViewName":"LawyerBasicInfo","ViewPath":"~/Views/Shared/Components/Cards/Lawyers/LawyerBasicInfo.cshtml"},null,null],"BasicInfo":{"IsLoty":false,"LotyBadgeUrl":null,"PublicationListId":1,"HasLawyerProfileImage":true,"LawyerProfileImageUrl":"https://cdn.blrankings.com/best-lawyers/lawyer-images/lynne-f-riley-162549?t=2023092613414433","IsLocked":false,"HasLawyerProfile":true,"LawyerProfileUrl":"https://www.bestlawyers.com/lawyers/lynne-f-riley/162549","LinkTarget":null,"LinkRel":null,"LawyerId":0,"LawyerFullName":"Lynne F. Riley","LawyerGivenName":"Lynne F.","LawyerMiddleName":null,"LawyerFamilyName":"Riley","LawyerInitials":"LR","HasFirmProfile":false,"FirmProfileUrl":null,"FirmName":"Casner & Edwards, LLP","RecognizedSinceYear":2016,"LocationName":"Boston, Massachusetts","CountryCode":"US","TrafficId":162549,"TrafficCategory":"lawyer","PracticeAreas":["Bankruptcy and Creditor Debtor Rights / Insolvency and Reorganization Law","Litigation - Bankruptcy"],"SpecificFocuses":[],"CssClass":"card card-lawyer card-lawyer-basic-info card-lawyer-bl highlight d-flex flex-column border-0 rounded text-charcoal background-white-lg background-white-lg-highlighted-hover","CssClasses":["card","card-lawyer","card-lawyer-basic-info","card-lawyer-bl","highlight","d-flex","flex-column","border-0","rounded","text-charcoal","background-white-lg","background-white-lg-highlighted-hover"],"AriaLabel":"LawyerBasicInfo","ViewName":"LawyerBasicInfo","ViewPath":"~/Views/Shared/Components/Cards/Lawyers/LawyerBasicInfo.cshtml"},"Biography":null,"Contact":null,"ViewName":"Paged","ViewPath":"~/Views/Shared/Components/Cards/Paged.cshtml","CssClass":"card d-flex flex-column border-0 rounded text-charcoal background-transparent swiper-slide","CssClasses":["card","d-flex","flex-column","border-0","rounded","text-charcoal","background-transparent","swiper-slide"],"AriaLabel":"Paged"},{"Pages":[{"IsLoty":false,"LotyBadgeUrl":null,"PublicationListId":1,"HasLawyerProfileImage":true,"LawyerProfileImageUrl":"https://cdn.blrankings.com/best-lawyers/lawyer-images/molly-wilson-chung-333826?t=2023092613331067","IsLocked":false,"HasLawyerProfile":true,"LawyerProfileUrl":"https://www.bestlawyers.com/lawyers/molly-wilson-chung/333826","LinkTarget":null,"LinkRel":null,"LawyerId":0,"LawyerFullName":"Molly Wilson Chung","LawyerGivenName":"Molly Wilson","LawyerMiddleName":null,"LawyerFamilyName":"Chung","LawyerInitials":"MC","HasFirmProfile":false,"FirmProfileUrl":null,"FirmName":"Casner & Edwards, LLP","RecognizedSinceYear":2023,"LocationName":"Boston, Massachusetts","CountryCode":"US","TrafficId":333826,"TrafficCategory":"lawyer","PracticeAreas":["Family Law"],"SpecificFocuses":[],"CssClass":"card card-lawyer card-lawyer-basic-info card-lawyer-bl highlight d-flex flex-column border-0 rounded text-charcoal background-white-lg background-white-lg-highlighted-hover","CssClasses":["card","card-lawyer","card-lawyer-basic-info","card-lawyer-bl","highlight","d-flex","flex-column","border-0","rounded","text-charcoal","background-white-lg","background-white-lg-highlighted-hover"],"AriaLabel":"LawyerBasicInfo","ViewName":"LawyerBasicInfo","ViewPath":"~/Views/Shared/Components/Cards/Lawyers/LawyerBasicInfo.cshtml"},null,null],"BasicInfo":{"IsLoty":false,"LotyBadgeUrl":null,"PublicationListId":1,"HasLawyerProfileImage":true,"LawyerProfileImageUrl":"https://cdn.blrankings.com/best-lawyers/lawyer-images/molly-wilson-chung-333826?t=2023092613331067","IsLocked":false,"HasLawyerProfile":true,"LawyerProfileUrl":"https://www.bestlawyers.com/lawyers/molly-wilson-chung/333826","LinkTarget":null,"LinkRel":null,"LawyerId":0,"LawyerFullName":"Molly Wilson Chung","LawyerGivenName":"Molly Wilson","LawyerMiddleName":null,"LawyerFamilyName":"Chung","LawyerInitials":"MC","HasFirmProfile":false,"FirmProfileUrl":null,"FirmName":"Casner & Edwards, LLP","RecognizedSinceYear":2023,"LocationName":"Boston, Massachusetts","CountryCode":"US","TrafficId":333826,"TrafficCategory":"lawyer","PracticeAreas":["Family Law"],"SpecificFocuses":[],"CssClass":"card card-lawyer card-lawyer-basic-info card-lawyer-bl highlight d-flex flex-column border-0 rounded text-charcoal background-white-lg background-white-lg-highlighted-hover","CssClasses":["card","card-lawyer","card-lawyer-basic-info","card-lawyer-bl","highlight","d-flex","flex-column","border-0","rounded","text-charcoal","background-white-lg","background-white-lg-highlighted-hover"],"AriaLabel":"LawyerBasicInfo","ViewName":"LawyerBasicInfo","ViewPath":"~/Views/Shared/Components/Cards/Lawyers/LawyerBasicInfo.cshtml"},"Biography":null,"Contact":null,"ViewName":"Paged","ViewPath":"~/Views/Shared/Components/Cards/Paged.cshtml","CssClass":"card d-flex flex-column border-0 rounded text-charcoal background-transparent swiper-slide","CssClasses":["card","d-flex","flex-column","border-0","rounded","text-charcoal","background-transparent","swiper-slide"],"AriaLabel":"Paged"},{"Pages":[{"IsLoty":false,"LotyBadgeUrl":null,"PublicationListId":1,"HasLawyerProfileImage":true,"LawyerProfileImageUrl":"https://cdn.blrankings.com/best-lawyers/lawyer-images/nicole-m-jorge-333698?t=2023092613371175","IsLocked":false,"HasLawyerProfile":true,"LawyerProfileUrl":"https://www.bestlawyers.com/lawyers/nicole-m-jorge/333698","LinkTarget":null,"LinkRel":null,"LawyerId":0,"LawyerFullName":"Nicole M. Jorge","LawyerGivenName":"Nicole M.","LawyerMiddleName":null,"LawyerFamilyName":"Jorge","LawyerInitials":"NJ","HasFirmProfile":false,"FirmProfileUrl":null,"FirmName":"Casner & Edwards, LLP","RecognizedSinceYear":2023,"LocationName":"Boston, Massachusetts","CountryCode":"US","TrafficId":333698,"TrafficCategory":"lawyer","PracticeAreas":["Family Law"],"SpecificFocuses":[],"CssClass":"card card-lawyer card-lawyer-basic-info card-lawyer-bl highlight d-flex flex-column border-0 rounded text-charcoal background-white-lg background-white-lg-highlighted-hover","CssClasses":["card","card-lawyer","card-lawyer-basic-info","card-lawyer-bl","highlight","d-flex","flex-column","border-0","rounded","text-charcoal","background-white-lg","background-white-lg-highlighted-hover"],"AriaLabel":"LawyerBasicInfo","ViewName":"LawyerBasicInfo","ViewPath":"~/Views/Shared/Components/Cards/Lawyers/LawyerBasicInfo.cshtml"},null,null],"BasicInfo":{"IsLoty":false,"LotyBadgeUrl":null,"PublicationListId":1,"HasLawyerProfileImage":true,"LawyerProfileImageUrl":"https://cdn.blrankings.com/best-lawyers/lawyer-images/nicole-m-jorge-333698?t=2023092613371175","IsLocked":false,"HasLawyerProfile":true,"LawyerProfileUrl":"https://www.bestlawyers.com/lawyers/nicole-m-jorge/333698","LinkTarget":null,"LinkRel":null,"LawyerId":0,"LawyerFullName":"Nicole M. Jorge","LawyerGivenName":"Nicole M.","LawyerMiddleName":null,"LawyerFamilyName":"Jorge","LawyerInitials":"NJ","HasFirmProfile":false,"FirmProfileUrl":null,"FirmName":"Casner & Edwards, LLP","RecognizedSinceYear":2023,"LocationName":"Boston, Massachusetts","CountryCode":"US","TrafficId":333698,"TrafficCategory":"lawyer","PracticeAreas":["Family Law"],"SpecificFocuses":[],"CssClass":"card card-lawyer card-lawyer-basic-info card-lawyer-bl highlight d-flex flex-column border-0 rounded text-charcoal background-white-lg background-white-lg-highlighted-hover","CssClasses":["card","card-lawyer","card-lawyer-basic-info","card-lawyer-bl","highlight","d-flex","flex-column","border-0","rounded","text-charcoal","background-white-lg","background-white-lg-highlighted-hover"],"AriaLabel":"LawyerBasicInfo","ViewName":"LawyerBasicInfo","ViewPath":"~/Views/Shared/Components/Cards/Lawyers/LawyerBasicInfo.cshtml"},"Biography":null,"Contact":null,"ViewName":"Paged","ViewPath":"~/Views/Shared/Components/Cards/Paged.cshtml","CssClass":"card d-flex flex-column border-0 rounded text-charcoal background-transparent swiper-slide","CssClasses":["card","d-flex","flex-column","border-0","rounded","text-charcoal","background-transparent","swiper-slide"],"AriaLabel":"Paged"},{"Pages":[{"IsLoty":false,"LotyBadgeUrl":null,"PublicationListId":1,"HasLawyerProfileImage":true,"LawyerProfileImageUrl":"https://cdn.blrankings.com/best-lawyers/lawyer-images/renee-inomata-125151?t=2023092613364088","IsLocked":false,"HasLawyerProfile":true,"LawyerProfileUrl":"https://www.bestlawyers.com/lawyers/renee-inomata/125151","LinkTarget":null,"LinkRel":null,"LawyerId":0,"LawyerFullName":"Renee Inomata","LawyerGivenName":"Renee","LawyerMiddleName":null,"LawyerFamilyName":"Inomata","LawyerInitials":"RI","HasFirmProfile":false,"FirmProfileUrl":null,"FirmName":"Casner & Edwards, LLP","RecognizedSinceYear":2015,"LocationName":"Boston, Massachusetts","CountryCode":"US","TrafficId":125151,"TrafficCategory":"lawyer","PracticeAreas":["Employment Law - Management"],"SpecificFocuses":[],"CssClass":"card card-lawyer card-lawyer-basic-info card-lawyer-bl highlight d-flex flex-column border-0 rounded text-charcoal background-white-lg background-white-lg-highlighted-hover","CssClasses":["card","card-lawyer","card-lawyer-basic-info","card-lawyer-bl","highlight","d-flex","flex-column","border-0","rounded","text-charcoal","background-white-lg","background-white-lg-highlighted-hover"],"AriaLabel":"LawyerBasicInfo","ViewName":"LawyerBasicInfo","ViewPath":"~/Views/Shared/Components/Cards/Lawyers/LawyerBasicInfo.cshtml"},null,null],"BasicInfo":{"IsLoty":false,"LotyBadgeUrl":null,"PublicationListId":1,"HasLawyerProfileImage":true,"LawyerProfileImageUrl":"https://cdn.blrankings.com/best-lawyers/lawyer-images/renee-inomata-125151?t=2023092613364088","IsLocked":false,"HasLawyerProfile":true,"LawyerProfileUrl":"https://www.bestlawyers.com/lawyers/renee-inomata/125151","LinkTarget":null,"LinkRel":null,"LawyerId":0,"LawyerFullName":"Renee Inomata","LawyerGivenName":"Renee","LawyerMiddleName":null,"LawyerFamilyName":"Inomata","LawyerInitials":"RI","HasFirmProfile":false,"FirmProfileUrl":null,"FirmName":"Casner & Edwards, LLP","RecognizedSinceYear":2015,"LocationName":"Boston, Massachusetts","CountryCode":"US","TrafficId":125151,"TrafficCategory":"lawyer","PracticeAreas":["Employment Law - Management"],"SpecificFocuses":[],"CssClass":"card card-lawyer card-lawyer-basic-info card-lawyer-bl highlight d-flex flex-column border-0 rounded text-charcoal background-white-lg background-white-lg-highlighted-hover","CssClasses":["card","card-lawyer","card-lawyer-basic-info","card-lawyer-bl","highlight","d-flex","flex-column","border-0","rounded","text-charcoal","background-white-lg","background-white-lg-highlighted-hover"],"AriaLabel":"LawyerBasicInfo","ViewName":"LawyerBasicInfo","ViewPath":"~/Views/Shared/Components/Cards/Lawyers/LawyerBasicInfo.cshtml"},"Biography":null,"Contact":null,"ViewName":"Paged","ViewPath":"~/Views/Shared/Components/Cards/Paged.cshtml","CssClass":"card d-flex flex-column border-0 rounded text-charcoal background-transparent swiper-slide","CssClasses":["card","d-flex","flex-column","border-0","rounded","text-charcoal","background-transparent","swiper-slide"],"AriaLabel":"Paged"},{"Pages":[{"IsLoty":false,"LotyBadgeUrl":null,"PublicationListId":1,"HasLawyerProfileImage":true,"LawyerProfileImageUrl":"https://cdn.blrankings.com/best-lawyers/lawyer-images/sharon-c-lincoln-218435?t=2023092613390685","IsLocked":false,"HasLawyerProfile":true,"LawyerProfileUrl":"https://www.bestlawyers.com/lawyers/sharon-c-lincoln/218435","LinkTarget":null,"LinkRel":null,"LawyerId":0,"LawyerFullName":"Sharon C. Lincoln","LawyerGivenName":"Sharon C.","LawyerMiddleName":null,"LawyerFamilyName":"Lincoln","LawyerInitials":"SL","HasFirmProfile":false,"FirmProfileUrl":null,"FirmName":"Casner & Edwards, LLP","RecognizedSinceYear":2019,"LocationName":"Boston, Massachusetts","CountryCode":"US","TrafficId":218435,"TrafficCategory":"lawyer","PracticeAreas":["Nonprofit / Charities Law"],"SpecificFocuses":[],"CssClass":"card card-lawyer card-lawyer-basic-info card-lawyer-bl highlight d-flex flex-column border-0 rounded text-charcoal background-white-lg background-white-lg-highlighted-hover","CssClasses":["card","card-lawyer","card-lawyer-basic-info","card-lawyer-bl","highlight","d-flex","flex-column","border-0","rounded","text-charcoal","background-white-lg","background-white-lg-highlighted-hover"],"AriaLabel":"LawyerBasicInfo","ViewName":"LawyerBasicInfo","ViewPath":"~/Views/Shared/Components/Cards/Lawyers/LawyerBasicInfo.cshtml"},null,null],"BasicInfo":{"IsLoty":false,"LotyBadgeUrl":null,"PublicationListId":1,"HasLawyerProfileImage":true,"LawyerProfileImageUrl":"https://cdn.blrankings.com/best-lawyers/lawyer-images/sharon-c-lincoln-218435?t=2023092613390685","IsLocked":false,"HasLawyerProfile":true,"LawyerProfileUrl":"https://www.bestlawyers.com/lawyers/sharon-c-lincoln/218435","LinkTarget":null,"LinkRel":null,"LawyerId":0,"LawyerFullName":"Sharon C. Lincoln","LawyerGivenName":"Sharon C.","LawyerMiddleName":null,"LawyerFamilyName":"Lincoln","LawyerInitials":"SL","HasFirmProfile":false,"FirmProfileUrl":null,"FirmName":"Casner & Edwards, LLP","RecognizedSinceYear":2019,"LocationName":"Boston, Massachusetts","CountryCode":"US","TrafficId":218435,"TrafficCategory":"lawyer","PracticeAreas":["Nonprofit / Charities Law"],"SpecificFocuses":[],"CssClass":"card card-lawyer card-lawyer-basic-info card-lawyer-bl highlight d-flex flex-column border-0 rounded text-charcoal background-white-lg background-white-lg-highlighted-hover","CssClasses":["card","card-lawyer","card-lawyer-basic-info","card-lawyer-bl","highlight","d-flex","flex-column","border-0","rounded","text-charcoal","background-white-lg","background-white-lg-highlighted-hover"],"AriaLabel":"LawyerBasicInfo","ViewName":"LawyerBasicInfo","ViewPath":"~/Views/Shared/Components/Cards/Lawyers/LawyerBasicInfo.cshtml"},"Biography":null,"Contact":null,"ViewName":"Paged","ViewPath":"~/Views/Shared/Components/Cards/Paged.cshtml","CssClass":"card d-flex flex-column border-0 rounded text-charcoal background-transparent swiper-slide","CssClasses":["card","d-flex","flex-column","border-0","rounded","text-charcoal","background-transparent","swiper-slide"],"AriaLabel":"Paged"},{"Pages":[{"IsLoty":false,"LotyBadgeUrl":null,"PublicationListId":1,"HasLawyerProfileImage":true,"LawyerProfileImageUrl":"https://cdn.blrankings.com/best-lawyers/lawyer-images/bindu-donovan-135264?t=2022100520475284","IsLocked":false,"HasLawyerProfile":true,"LawyerProfileUrl":"https://www.bestlawyers.com/lawyers/bindu-donovan/135264","LinkTarget":null,"LinkRel":null,"LawyerId":0,"LawyerFullName":"Bindu Donovan","LawyerGivenName":"Bindu","LawyerMiddleName":null,"LawyerFamilyName":"Donovan","LawyerInitials":"BD","HasFirmProfile":false,"FirmProfileUrl":null,"FirmName":"Desmarais LLP","RecognizedSinceYear":2023,"LocationName":"New York City, New York","CountryCode":"US","TrafficId":135264,"TrafficCategory":"lawyer","PracticeAreas":["Litigation - Intellectual Property"],"SpecificFocuses":[],"CssClass":"card card-lawyer card-lawyer-basic-info card-lawyer-bl highlight d-flex flex-column border-0 rounded text-charcoal background-white-lg background-white-lg-highlighted-hover","CssClasses":["card","card-lawyer","card-lawyer-basic-info","card-lawyer-bl","highlight","d-flex","flex-column","border-0","rounded","text-charcoal","background-white-lg","background-white-lg-highlighted-hover"],"AriaLabel":"LawyerBasicInfo","ViewName":"LawyerBasicInfo","ViewPath":"~/Views/Shared/Components/Cards/Lawyers/LawyerBasicInfo.cshtml"},null,null],"BasicInfo":{"IsLoty":false,"LotyBadgeUrl":null,"PublicationListId":1,"HasLawyerProfileImage":true,"LawyerProfileImageUrl":"https://cdn.blrankings.com/best-lawyers/lawyer-images/bindu-donovan-135264?t=2022100520475284","IsLocked":false,"HasLawyerProfile":true,"LawyerProfileUrl":"https://www.bestlawyers.com/lawyers/bindu-donovan/135264","LinkTarget":null,"LinkRel":null,"LawyerId":0,"LawyerFullName":"Bindu Donovan","LawyerGivenName":"Bindu","LawyerMiddleName":null,"LawyerFamilyName":"Donovan","LawyerInitials":"BD","HasFirmProfile":false,"FirmProfileUrl":null,"FirmName":"Desmarais LLP","RecognizedSinceYear":2023,"LocationName":"New York City, New York","CountryCode":"US","TrafficId":135264,"TrafficCategory":"lawyer","PracticeAreas":["Litigation - Intellectual Property"],"SpecificFocuses":[],"CssClass":"card card-lawyer card-lawyer-basic-info card-lawyer-bl highlight d-flex flex-column border-0 rounded text-charcoal background-white-lg background-white-lg-highlighted-hover","CssClasses":["card","card-lawyer","card-lawyer-basic-info","card-lawyer-bl","highlight","d-flex","flex-column","border-0","rounded","text-charcoal","background-white-lg","background-white-lg-highlighted-hover"],"AriaLabel":"LawyerBasicInfo","ViewName":"LawyerBasicInfo","ViewPath":"~/Views/Shared/Components/Cards/Lawyers/LawyerBasicInfo.cshtml"},"Biography":null,"Contact":null,"ViewName":"Paged","ViewPath":"~/Views/Shared/Components/Cards/Paged.cshtml","CssClass":"card d-flex flex-column border-0 rounded text-charcoal background-transparent swiper-slide","CssClasses":["card","d-flex","flex-column","border-0","rounded","text-charcoal","background-transparent","swiper-slide"],"AriaLabel":"Paged"},{"Pages":[{"IsLoty":false,"LotyBadgeUrl":null,"PublicationListId":1,"HasLawyerProfileImage":true,"LawyerProfileImageUrl":"https://cdn.blrankings.com/best-lawyers/lawyer-images/judith-anne-curtin-50711?t=2021021122002012","IsLocked":false,"HasLawyerProfile":true,"LawyerProfileUrl":"https://www.bestlawyers.com/lawyers/judith-anne-judi-curtin/50711","LinkTarget":null,"LinkRel":null,"LawyerId":0,"LawyerFullName":"Judith Anne \"Judi\" Curtin","LawyerGivenName":"Judith Anne","LawyerMiddleName":null,"LawyerFamilyName":"Curtin","LawyerInitials":"JC","HasFirmProfile":false,"FirmProfileUrl":null,"FirmName":"Phillips Whisnant Gazin Gorczyca & Curtin, LLP","RecognizedSinceYear":2006,"LocationName":"Orange County, California","CountryCode":"US","TrafficId":50711,"TrafficCategory":"lawyer","PracticeAreas":["Family Law","Family Law Mediation","Collaborative Law: Family Law"],"SpecificFocuses":[],"CssClass":"card card-lawyer card-lawyer-basic-info card-lawyer-bl highlight d-flex flex-column border-0 rounded text-charcoal background-white-lg background-white-lg-highlighted-hover","CssClasses":["card","card-lawyer","card-lawyer-basic-info","card-lawyer-bl","highlight","d-flex","flex-column","border-0","rounded","text-charcoal","background-white-lg","background-white-lg-highlighted-hover"],"AriaLabel":"LawyerBasicInfo","ViewName":"LawyerBasicInfo","ViewPath":"~/Views/Shared/Components/Cards/Lawyers/LawyerBasicInfo.cshtml"},{"PublicationListId":1,"HasLawyerProfileImage":true,"LawyerProfileImageUrl":"https://cdn.blrankings.com/best-lawyers/lawyer-images/judith-anne-curtin-50711?t=2021021122002012","IsLocked":false,"HasLawyerProfile":true,"LawyerProfileUrl":"https://www.bestlawyers.com/lawyers/judith-anne-judi-curtin/50711","LinkTarget":null,"LinkRel":null,"LawyerFullName":"Judith Anne \"Judi\" Curtin","LawyerGivenName":"Judith Anne","LawyerMiddleName":null,"LawyerFamilyName":"Curtin","LawyerInitials":"JC","Biography":"

Judi Curtin was born in New York City, New York in 1951, and has been an Orange County resident since 1979, following her graduation from law school and admission to the California Bar Association in 1978. She is married and has three children (Jessica is a lawyer, Jordan is a clinical social worker, Jillian is a second-year student at NYU and has her black belt in Shaolin Kempo).

Judi is a Certified Family Law Specialist, admitted to the US Supreme Court, and has been rated AV by Martindale Hubble since 1985. Judi has been rated as a Super Lawyer and recognized as one of the top 50 lawyers in California by California Lawyer Magazine since 2004 and has been named one of the Best Lawyers in America since 2006.

Judi has been a member of the American Academy of Matrimonial Lawyers for the past 10 years and a member of the International Academy of Matrimonial Lawyers, an organization comprised of the best family law lawyers in the world, since 2001. She has been previously honored as a family law trial lawyer of the year by Orange County Trial Lawyers.

In Orange County, Judi is a past President of Family Law Section of the Orange County Bar Association and past President of the Orange County Women Lawyers Association, as well as a past member of the Board of Directors of the Orange County Bar Association.

Judi has been a featured speaker in seminars sponsored by the Family Law Section of the Orange County Bar Association as well as CEB Family Law Seminars sponsored by the California Bar Association. She has been likewise the featured presenter at Rutter Group Family Law Seminars.

In addition to having served as a Judge Pro Tem in the Orange County Superior Court over 20 years, has mediated a number of cases and completed a mediation program through the Pepperdine University.

While Ms. Curtin's practice embraces all areas of family law, she specializes in child custody, complex, and large-asset litigation.

","CountryCode":"US","CssClass":"card card-lawyer card-lawyer-biography highlight d-flex flex-column border-0 rounded text-white background-dark-blue-gray background-dark-blue-gray-highlighted-hover","CssClasses":["card","card-lawyer","card-lawyer-biography","highlight","d-flex","flex-column","border-0","rounded","text-white","background-dark-blue-gray","background-dark-blue-gray-highlighted-hover"],"AriaLabel":"LawyerBio","ViewName":"LawyerBio","ViewPath":"~/Views/Shared/Components/Cards/Lawyers/LawyerBio.cshtml"},null],"BasicInfo":{"IsLoty":false,"LotyBadgeUrl":null,"PublicationListId":1,"HasLawyerProfileImage":true,"LawyerProfileImageUrl":"https://cdn.blrankings.com/best-lawyers/lawyer-images/judith-anne-curtin-50711?t=2021021122002012","IsLocked":false,"HasLawyerProfile":true,"LawyerProfileUrl":"https://www.bestlawyers.com/lawyers/judith-anne-judi-curtin/50711","LinkTarget":null,"LinkRel":null,"LawyerId":0,"LawyerFullName":"Judith Anne \"Judi\" Curtin","LawyerGivenName":"Judith Anne","LawyerMiddleName":null,"LawyerFamilyName":"Curtin","LawyerInitials":"JC","HasFirmProfile":false,"FirmProfileUrl":null,"FirmName":"Phillips Whisnant Gazin Gorczyca & Curtin, LLP","RecognizedSinceYear":2006,"LocationName":"Orange County, California","CountryCode":"US","TrafficId":50711,"TrafficCategory":"lawyer","PracticeAreas":["Family Law","Family Law Mediation","Collaborative Law: Family Law"],"SpecificFocuses":[],"CssClass":"card card-lawyer card-lawyer-basic-info card-lawyer-bl highlight d-flex flex-column border-0 rounded text-charcoal background-white-lg background-white-lg-highlighted-hover","CssClasses":["card","card-lawyer","card-lawyer-basic-info","card-lawyer-bl","highlight","d-flex","flex-column","border-0","rounded","text-charcoal","background-white-lg","background-white-lg-highlighted-hover"],"AriaLabel":"LawyerBasicInfo","ViewName":"LawyerBasicInfo","ViewPath":"~/Views/Shared/Components/Cards/Lawyers/LawyerBasicInfo.cshtml"},"Biography":{"PublicationListId":1,"HasLawyerProfileImage":true,"LawyerProfileImageUrl":"https://cdn.blrankings.com/best-lawyers/lawyer-images/judith-anne-curtin-50711?t=2021021122002012","IsLocked":false,"HasLawyerProfile":true,"LawyerProfileUrl":"https://www.bestlawyers.com/lawyers/judith-anne-judi-curtin/50711","LinkTarget":null,"LinkRel":null,"LawyerFullName":"Judith Anne \"Judi\" Curtin","LawyerGivenName":"Judith Anne","LawyerMiddleName":null,"LawyerFamilyName":"Curtin","LawyerInitials":"JC","Biography":"

Judi Curtin was born in New York City, New York in 1951, and has been an Orange County resident since 1979, following her graduation from law school and admission to the California Bar Association in 1978. She is married and has three children (Jessica is a lawyer, Jordan is a clinical social worker, Jillian is a second-year student at NYU and has her black belt in Shaolin Kempo).

Judi is a Certified Family Law Specialist, admitted to the US Supreme Court, and has been rated AV by Martindale Hubble since 1985. Judi has been rated as a Super Lawyer and recognized as one of the top 50 lawyers in California by California Lawyer Magazine since 2004 and has been named one of the Best Lawyers in America since 2006.

Judi has been a member of the American Academy of Matrimonial Lawyers for the past 10 years and a member of the International Academy of Matrimonial Lawyers, an organization comprised of the best family law lawyers in the world, since 2001. She has been previously honored as a family law trial lawyer of the year by Orange County Trial Lawyers.

In Orange County, Judi is a past President of Family Law Section of the Orange County Bar Association and past President of the Orange County Women Lawyers Association, as well as a past member of the Board of Directors of the Orange County Bar Association.

Judi has been a featured speaker in seminars sponsored by the Family Law Section of the Orange County Bar Association as well as CEB Family Law Seminars sponsored by the California Bar Association. She has been likewise the featured presenter at Rutter Group Family Law Seminars.

In addition to having served as a Judge Pro Tem in the Orange County Superior Court over 20 years, has mediated a number of cases and completed a mediation program through the Pepperdine University.

While Ms. Curtin's practice embraces all areas of family law, she specializes in child custody, complex, and large-asset litigation.

","CountryCode":"US","CssClass":"card card-lawyer card-lawyer-biography highlight d-flex flex-column border-0 rounded text-white background-dark-blue-gray background-dark-blue-gray-highlighted-hover","CssClasses":["card","card-lawyer","card-lawyer-biography","highlight","d-flex","flex-column","border-0","rounded","text-white","background-dark-blue-gray","background-dark-blue-gray-highlighted-hover"],"AriaLabel":"LawyerBio","ViewName":"LawyerBio","ViewPath":"~/Views/Shared/Components/Cards/Lawyers/LawyerBio.cshtml"},"Contact":null,"ViewName":"Paged","ViewPath":"~/Views/Shared/Components/Cards/Paged.cshtml","CssClass":"card d-flex flex-column border-0 rounded text-charcoal background-transparent swiper-slide","CssClasses":["card","d-flex","flex-column","border-0","rounded","text-charcoal","background-transparent","swiper-slide"],"AriaLabel":"Paged"},{"Pages":[{"IsLoty":false,"LotyBadgeUrl":null,"PublicationListId":1,"HasLawyerProfileImage":true,"LawyerProfileImageUrl":"https://cdn.blrankings.com/best-lawyers/lawyer-images/kathleen-c-paone-174017?t=2021021121152412","IsLocked":false,"HasLawyerProfile":true,"LawyerProfileUrl":"https://www.bestlawyers.com/lawyers/kathleen-c-paone/174017","LinkTarget":null,"LinkRel":null,"LawyerId":0,"LawyerFullName":"Kathleen C. Paone","LawyerGivenName":"Kathleen C.","LawyerMiddleName":null,"LawyerFamilyName":"Paone","LawyerInitials":"KP","HasFirmProfile":false,"FirmProfileUrl":null,"FirmName":"Phillips Whisnant Gazin Gorczyca & Curtin, LLP","RecognizedSinceYear":2019,"LocationName":"Orange County, California","CountryCode":"US","TrafficId":174017,"TrafficCategory":"lawyer","PracticeAreas":["Family Law"],"SpecificFocuses":[],"CssClass":"card card-lawyer card-lawyer-basic-info card-lawyer-bl highlight d-flex flex-column border-0 rounded text-charcoal background-white-lg background-white-lg-highlighted-hover","CssClasses":["card","card-lawyer","card-lawyer-basic-info","card-lawyer-bl","highlight","d-flex","flex-column","border-0","rounded","text-charcoal","background-white-lg","background-white-lg-highlighted-hover"],"AriaLabel":"LawyerBasicInfo","ViewName":"LawyerBasicInfo","ViewPath":"~/Views/Shared/Components/Cards/Lawyers/LawyerBasicInfo.cshtml"},{"PublicationListId":1,"HasLawyerProfileImage":true,"LawyerProfileImageUrl":"https://cdn.blrankings.com/best-lawyers/lawyer-images/kathleen-c-paone-174017?t=2021021121152412","IsLocked":false,"HasLawyerProfile":true,"LawyerProfileUrl":"https://www.bestlawyers.com/lawyers/kathleen-c-paone/174017","LinkTarget":null,"LinkRel":null,"LawyerFullName":"Kathleen C. Paone","LawyerGivenName":"Kathleen C.","LawyerMiddleName":null,"LawyerFamilyName":"Paone","LawyerInitials":"KP","Biography":"

Kathleen Carothers Paone, born in Pittsburgh, Pennsylvania, has been an Orange County resident since 1980. She and her husband, Tim Paone, have 3 adult children.

Ms. Paone graduated from the University of California, Los Angeles, (cum laude, 1977) and received her Juris Doctor degree from Loyola University (J.D., 1980). While in law school, she was a member of the St. Thomas More Law Honor Society. She was admitted to the California State Bar in 1980 (and the Northern, Central and Southern Federal District Courts of the State of California in 1980 and 1981) and practiced law in Orange County thereafter.

Ms. Paone is a Certified Family Law Specialist by the California State Bar Board of Legal Specialization. She is rated "AV Preeminent" by Martindale Hubbell, the highest rating available for legal ability and professional ethics. Throughout her years of practice in Orange County, Ms. Paone has been a member of the Orange County Bar Association and has volunteered with the Constitutional Rights Foundation, Mock Trial program and Amicus Publico, the predecessor to the current Public Law Center. She has served on the Board of Directors of ATSC (Assessment and Treatment Services Center), a juvenile diversion and prevention program, and the Second Harvest Food Bank of Orange County.

Ms. Paone practiced exclusively business and real estate litigation from 1980 to 2000. During that time, she was one of the first female partners at a 40+ attorney firm (Drummy, Garrett, King & Harrison) and handled all aspects of numerous complex business and real estate litigation cases. She also worked for the smaller boutique firm of Paone, Callahan, McHolm & Winton, where she focused primarily on real estate litigation. In 2000, Ms. Paone took a sabbatical from the practice of law to devote more time to her family.

In 2006, Ms. Paone returned to the practice of law and practices exclusively family law. Her civil business law experience, particularly in the real estate litigation arena, provides a unique foundation and perspective for handling marital dissolutions, many of which involve complicated business and real estate issues.

","CountryCode":"US","CssClass":"card card-lawyer card-lawyer-biography highlight d-flex flex-column border-0 rounded text-white background-dark-blue-gray background-dark-blue-gray-highlighted-hover","CssClasses":["card","card-lawyer","card-lawyer-biography","highlight","d-flex","flex-column","border-0","rounded","text-white","background-dark-blue-gray","background-dark-blue-gray-highlighted-hover"],"AriaLabel":"LawyerBio","ViewName":"LawyerBio","ViewPath":"~/Views/Shared/Components/Cards/Lawyers/LawyerBio.cshtml"},null],"BasicInfo":{"IsLoty":false,"LotyBadgeUrl":null,"PublicationListId":1,"HasLawyerProfileImage":true,"LawyerProfileImageUrl":"https://cdn.blrankings.com/best-lawyers/lawyer-images/kathleen-c-paone-174017?t=2021021121152412","IsLocked":false,"HasLawyerProfile":true,"LawyerProfileUrl":"https://www.bestlawyers.com/lawyers/kathleen-c-paone/174017","LinkTarget":null,"LinkRel":null,"LawyerId":0,"LawyerFullName":"Kathleen C. Paone","LawyerGivenName":"Kathleen C.","LawyerMiddleName":null,"LawyerFamilyName":"Paone","LawyerInitials":"KP","HasFirmProfile":false,"FirmProfileUrl":null,"FirmName":"Phillips Whisnant Gazin Gorczyca & Curtin, LLP","RecognizedSinceYear":2019,"LocationName":"Orange County, California","CountryCode":"US","TrafficId":174017,"TrafficCategory":"lawyer","PracticeAreas":["Family Law"],"SpecificFocuses":[],"CssClass":"card card-lawyer card-lawyer-basic-info card-lawyer-bl highlight d-flex flex-column border-0 rounded text-charcoal background-white-lg background-white-lg-highlighted-hover","CssClasses":["card","card-lawyer","card-lawyer-basic-info","card-lawyer-bl","highlight","d-flex","flex-column","border-0","rounded","text-charcoal","background-white-lg","background-white-lg-highlighted-hover"],"AriaLabel":"LawyerBasicInfo","ViewName":"LawyerBasicInfo","ViewPath":"~/Views/Shared/Components/Cards/Lawyers/LawyerBasicInfo.cshtml"},"Biography":{"PublicationListId":1,"HasLawyerProfileImage":true,"LawyerProfileImageUrl":"https://cdn.blrankings.com/best-lawyers/lawyer-images/kathleen-c-paone-174017?t=2021021121152412","IsLocked":false,"HasLawyerProfile":true,"LawyerProfileUrl":"https://www.bestlawyers.com/lawyers/kathleen-c-paone/174017","LinkTarget":null,"LinkRel":null,"LawyerFullName":"Kathleen C. Paone","LawyerGivenName":"Kathleen C.","LawyerMiddleName":null,"LawyerFamilyName":"Paone","LawyerInitials":"KP","Biography":"

Kathleen Carothers Paone, born in Pittsburgh, Pennsylvania, has been an Orange County resident since 1980. She and her husband, Tim Paone, have 3 adult children.

Ms. Paone graduated from the University of California, Los Angeles, (cum laude, 1977) and received her Juris Doctor degree from Loyola University (J.D., 1980). While in law school, she was a member of the St. Thomas More Law Honor Society. She was admitted to the California State Bar in 1980 (and the Northern, Central and Southern Federal District Courts of the State of California in 1980 and 1981) and practiced law in Orange County thereafter.

Ms. Paone is a Certified Family Law Specialist by the California State Bar Board of Legal Specialization. She is rated "AV Preeminent" by Martindale Hubbell, the highest rating available for legal ability and professional ethics. Throughout her years of practice in Orange County, Ms. Paone has been a member of the Orange County Bar Association and has volunteered with the Constitutional Rights Foundation, Mock Trial program and Amicus Publico, the predecessor to the current Public Law Center. She has served on the Board of Directors of ATSC (Assessment and Treatment Services Center), a juvenile diversion and prevention program, and the Second Harvest Food Bank of Orange County.

Ms. Paone practiced exclusively business and real estate litigation from 1980 to 2000. During that time, she was one of the first female partners at a 40+ attorney firm (Drummy, Garrett, King & Harrison) and handled all aspects of numerous complex business and real estate litigation cases. She also worked for the smaller boutique firm of Paone, Callahan, McHolm & Winton, where she focused primarily on real estate litigation. In 2000, Ms. Paone took a sabbatical from the practice of law to devote more time to her family.

In 2006, Ms. Paone returned to the practice of law and practices exclusively family law. Her civil business law experience, particularly in the real estate litigation arena, provides a unique foundation and perspective for handling marital dissolutions, many of which involve complicated business and real estate issues.

","CountryCode":"US","CssClass":"card card-lawyer card-lawyer-biography highlight d-flex flex-column border-0 rounded text-white background-dark-blue-gray background-dark-blue-gray-highlighted-hover","CssClasses":["card","card-lawyer","card-lawyer-biography","highlight","d-flex","flex-column","border-0","rounded","text-white","background-dark-blue-gray","background-dark-blue-gray-highlighted-hover"],"AriaLabel":"LawyerBio","ViewName":"LawyerBio","ViewPath":"~/Views/Shared/Components/Cards/Lawyers/LawyerBio.cshtml"},"Contact":null,"ViewName":"Paged","ViewPath":"~/Views/Shared/Components/Cards/Paged.cshtml","CssClass":"card d-flex flex-column border-0 rounded text-charcoal background-transparent swiper-slide","CssClasses":["card","d-flex","flex-column","border-0","rounded","text-charcoal","background-transparent","swiper-slide"],"AriaLabel":"Paged"},{"Pages":[{"IsLoty":false,"LotyBadgeUrl":null,"PublicationListId":1,"HasLawyerProfileImage":false,"LawyerProfileImageUrl":null,"IsLocked":false,"HasLawyerProfile":false,"LawyerProfileUrl":"https://www.bestlawyers.com/lawyers/marta-k-davidson/262008","LinkTarget":null,"LinkRel":null,"LawyerId":0,"LawyerFullName":"Marta K. Davidson","LawyerGivenName":"Marta K.","LawyerMiddleName":null,"LawyerFamilyName":"Davidson","LawyerInitials":"MD","HasFirmProfile":false,"FirmProfileUrl":null,"FirmName":"Clifford Law Offices","RecognizedSinceYear":2024,"LocationName":"Chicago, Illinois","CountryCode":"US","TrafficId":262008,"TrafficCategory":"lawyer","PracticeAreas":["Personal Injury Litigation - Plaintiffs","Product Liability Litigation - Plaintiffs"],"SpecificFocuses":[],"CssClass":"card card-lawyer card-lawyer-basic-info card-lawyer-bl card-lawyer-no-profile d-flex flex-column border-0 rounded text-charcoal background-light-gray background-light-gray-highlighted-hover","CssClasses":["card","card-lawyer","card-lawyer-basic-info","card-lawyer-bl","card-lawyer-no-profile","d-flex","flex-column","border-0","rounded","text-charcoal","background-light-gray","background-light-gray-highlighted-hover"],"AriaLabel":"LawyerBasicInfo","ViewName":"LawyerBasicInfo","ViewPath":"~/Views/Shared/Components/Cards/Lawyers/LawyerBasicInfo.cshtml"},null,null],"BasicInfo":{"IsLoty":false,"LotyBadgeUrl":null,"PublicationListId":1,"HasLawyerProfileImage":false,"LawyerProfileImageUrl":null,"IsLocked":false,"HasLawyerProfile":false,"LawyerProfileUrl":"https://www.bestlawyers.com/lawyers/marta-k-davidson/262008","LinkTarget":null,"LinkRel":null,"LawyerId":0,"LawyerFullName":"Marta K. Davidson","LawyerGivenName":"Marta K.","LawyerMiddleName":null,"LawyerFamilyName":"Davidson","LawyerInitials":"MD","HasFirmProfile":false,"FirmProfileUrl":null,"FirmName":"Clifford Law Offices","RecognizedSinceYear":2024,"LocationName":"Chicago, Illinois","CountryCode":"US","TrafficId":262008,"TrafficCategory":"lawyer","PracticeAreas":["Personal Injury Litigation - Plaintiffs","Product Liability Litigation - Plaintiffs"],"SpecificFocuses":[],"CssClass":"card card-lawyer card-lawyer-basic-info card-lawyer-bl card-lawyer-no-profile d-flex flex-column border-0 rounded text-charcoal background-light-gray background-light-gray-highlighted-hover","CssClasses":["card","card-lawyer","card-lawyer-basic-info","card-lawyer-bl","card-lawyer-no-profile","d-flex","flex-column","border-0","rounded","text-charcoal","background-light-gray","background-light-gray-highlighted-hover"],"AriaLabel":"LawyerBasicInfo","ViewName":"LawyerBasicInfo","ViewPath":"~/Views/Shared/Components/Cards/Lawyers/LawyerBasicInfo.cshtml"},"Biography":null,"Contact":null,"ViewName":"Paged","ViewPath":"~/Views/Shared/Components/Cards/Paged.cshtml","CssClass":"card d-flex flex-column border-0 rounded text-charcoal background-transparent swiper-slide","CssClasses":["card","d-flex","flex-column","border-0","rounded","text-charcoal","background-transparent","swiper-slide"],"AriaLabel":"Paged"},{"Pages":[{"IsLoty":false,"LotyBadgeUrl":null,"PublicationListId":1,"HasLawyerProfileImage":true,"LawyerProfileImageUrl":"https://cdn.blrankings.com/best-lawyers/lawyer-images/sarah-f-king-262007?t=2022031014532102","IsLocked":false,"HasLawyerProfile":true,"LawyerProfileUrl":"https://www.bestlawyers.com/lawyers/sarah-f-king/262007","LinkTarget":null,"LinkRel":null,"LawyerId":0,"LawyerFullName":"Sarah F. King","LawyerGivenName":"Sarah F.","LawyerMiddleName":null,"LawyerFamilyName":"King","LawyerInitials":"SK","HasFirmProfile":false,"FirmProfileUrl":null,"FirmName":"Clifford Law Offices","RecognizedSinceYear":2021,"LocationName":"Chicago, Illinois","CountryCode":"US","TrafficId":262007,"TrafficCategory":"lawyer","PracticeAreas":["Personal Injury Litigation - Plaintiffs","Medical Malpractice Law - Plaintiffs","Product Liability Litigation - Plaintiffs"],"SpecificFocuses":[],"CssClass":"card card-lawyer card-lawyer-basic-info card-lawyer-bl highlight d-flex flex-column border-0 rounded text-charcoal background-white-lg background-white-lg-highlighted-hover","CssClasses":["card","card-lawyer","card-lawyer-basic-info","card-lawyer-bl","highlight","d-flex","flex-column","border-0","rounded","text-charcoal","background-white-lg","background-white-lg-highlighted-hover"],"AriaLabel":"LawyerBasicInfo","ViewName":"LawyerBasicInfo","ViewPath":"~/Views/Shared/Components/Cards/Lawyers/LawyerBasicInfo.cshtml"},{"PublicationListId":1,"HasLawyerProfileImage":true,"LawyerProfileImageUrl":"https://cdn.blrankings.com/best-lawyers/lawyer-images/sarah-f-king-262007?t=2022031014532102","IsLocked":false,"HasLawyerProfile":true,"LawyerProfileUrl":"https://www.bestlawyers.com/lawyers/sarah-f-king/262007","LinkTarget":null,"LinkRel":null,"LawyerFullName":"Sarah F. King","LawyerGivenName":"Sarah F.","LawyerMiddleName":null,"LawyerFamilyName":"King","LawyerInitials":"SK","Biography":"

Sarah F. King is one of Chicago's rising medical malpractice lawyers at the firm and one of the most hard-working, intelligent attorneys one can find. She works tirelessly to investigate and prepare complex medical malpractice cases to achieve justice for those who have been harmed by medical negligence. She works with dedication and tenacity to get to the bottom of what actually happened and what proper practices should have been used to prevent injuries related to medical care. It is this passion that makes her one of today's top Chicago medical malpractice lawyers.

Sarah has had substantial trial experience as an attorney of record in many of the firm's trials. In less than a decade, Sarah F. King has received verdicts and settlements totaling nearly $300 million. For example, Sarah second-chaired a trial with partner Bradley Cosgrove in a two-week trial involving the negligent prescription of Yasmin that gained international attention. A 37-year-old woman took the medication for less than two weeks and suffered a debilitating stroke. The jury awarded her $13.55 million in March 2014. Sarah also tried a case alongside partner Keith Hebeisen, leader of the medical malpractice team at Clifford Law Offices, in November 2013 that involved the wrongful death of a 33-year-old mother who sustained a massive hemorrhage during a c-section. Following a three-week trial, the jury returned a verdict of $15.55 million for the family. In January 2013, Sarah tried another case with Hebeisen and obtained a $2.225 million verdict for the wrongful death of a 31-week fetus.

In 2019, Sarah obtained a record $101 million verdict on behalf of a baby boy who was brain damaged at birth when his external fetal monitoring strips were ignored for six hours. Experts on behalf of the plaintiff testified that he would have been born a normal baby if hospital nurses and other medical personnel would have alerted doctors to the abnormalities and performed an emergency C-section.

While she was a full-time law student, Sarah served as a law clerk to Keith Hebeisen and Susan Capra. Having been mentored by two of the most respected and recognized medical malpractice lawyers in the state, Sarah understands what it takes to bring such complicated cases to trial, works up cases through analyzing the medical records, preparation of meticulous court pleadings, working with medical experts, and preparing her clients for every step of the litigation process. She has developed the highest level of skills as a Chicago medical malpractice attorney.

Sarah graduated from DePaul University College of Law summa cum laude as a member of the top 5% of her class and was inducted into the Order of the Coif. She was a published member of the DePaul Law Review on post-death maintenance obligations and life insurance. She has published several articles, some of which have been published in national publications such as the highly regarded American Bar Association Litigation Journal. Sarah has also been recognized for her writing skills in law school, having received the CALI Award for Excellence in Trial Advocacy II, Legal Writing III, and Commercial Paper. Sarah completed her undergraduate studies at Loyola University of Chicago where she received her Bachelor of Arts in English and Women's Studies.

Sarah has been involved in Women Everywhere: Partners in Service Project, which is a collaborative effort, coordinating volunteer activities to help women and children through Chicago, www.weChicago.org. She has been active in the Women's Bar Association of Illinois (WBAI) and Illinois Trial Lawyer's Association. She also devotes time to teach a course on Medical Malpractice as an adjunct professor at her alma mater, DePaul University College of Law.

","CountryCode":"US","CssClass":"card card-lawyer card-lawyer-biography highlight d-flex flex-column border-0 rounded text-white background-dark-blue-gray background-dark-blue-gray-highlighted-hover","CssClasses":["card","card-lawyer","card-lawyer-biography","highlight","d-flex","flex-column","border-0","rounded","text-white","background-dark-blue-gray","background-dark-blue-gray-highlighted-hover"],"AriaLabel":"LawyerBio","ViewName":"LawyerBio","ViewPath":"~/Views/Shared/Components/Cards/Lawyers/LawyerBio.cshtml"},null],"BasicInfo":{"IsLoty":false,"LotyBadgeUrl":null,"PublicationListId":1,"HasLawyerProfileImage":true,"LawyerProfileImageUrl":"https://cdn.blrankings.com/best-lawyers/lawyer-images/sarah-f-king-262007?t=2022031014532102","IsLocked":false,"HasLawyerProfile":true,"LawyerProfileUrl":"https://www.bestlawyers.com/lawyers/sarah-f-king/262007","LinkTarget":null,"LinkRel":null,"LawyerId":0,"LawyerFullName":"Sarah F. King","LawyerGivenName":"Sarah F.","LawyerMiddleName":null,"LawyerFamilyName":"King","LawyerInitials":"SK","HasFirmProfile":false,"FirmProfileUrl":null,"FirmName":"Clifford Law Offices","RecognizedSinceYear":2021,"LocationName":"Chicago, Illinois","CountryCode":"US","TrafficId":262007,"TrafficCategory":"lawyer","PracticeAreas":["Personal Injury Litigation - Plaintiffs","Medical Malpractice Law - Plaintiffs","Product Liability Litigation - Plaintiffs"],"SpecificFocuses":[],"CssClass":"card card-lawyer card-lawyer-basic-info card-lawyer-bl highlight d-flex flex-column border-0 rounded text-charcoal background-white-lg background-white-lg-highlighted-hover","CssClasses":["card","card-lawyer","card-lawyer-basic-info","card-lawyer-bl","highlight","d-flex","flex-column","border-0","rounded","text-charcoal","background-white-lg","background-white-lg-highlighted-hover"],"AriaLabel":"LawyerBasicInfo","ViewName":"LawyerBasicInfo","ViewPath":"~/Views/Shared/Components/Cards/Lawyers/LawyerBasicInfo.cshtml"},"Biography":{"PublicationListId":1,"HasLawyerProfileImage":true,"LawyerProfileImageUrl":"https://cdn.blrankings.com/best-lawyers/lawyer-images/sarah-f-king-262007?t=2022031014532102","IsLocked":false,"HasLawyerProfile":true,"LawyerProfileUrl":"https://www.bestlawyers.com/lawyers/sarah-f-king/262007","LinkTarget":null,"LinkRel":null,"LawyerFullName":"Sarah F. King","LawyerGivenName":"Sarah F.","LawyerMiddleName":null,"LawyerFamilyName":"King","LawyerInitials":"SK","Biography":"

Sarah F. King is one of Chicago's rising medical malpractice lawyers at the firm and one of the most hard-working, intelligent attorneys one can find. She works tirelessly to investigate and prepare complex medical malpractice cases to achieve justice for those who have been harmed by medical negligence. She works with dedication and tenacity to get to the bottom of what actually happened and what proper practices should have been used to prevent injuries related to medical care. It is this passion that makes her one of today's top Chicago medical malpractice lawyers.

Sarah has had substantial trial experience as an attorney of record in many of the firm's trials. In less than a decade, Sarah F. King has received verdicts and settlements totaling nearly $300 million. For example, Sarah second-chaired a trial with partner Bradley Cosgrove in a two-week trial involving the negligent prescription of Yasmin that gained international attention. A 37-year-old woman took the medication for less than two weeks and suffered a debilitating stroke. The jury awarded her $13.55 million in March 2014. Sarah also tried a case alongside partner Keith Hebeisen, leader of the medical malpractice team at Clifford Law Offices, in November 2013 that involved the wrongful death of a 33-year-old mother who sustained a massive hemorrhage during a c-section. Following a three-week trial, the jury returned a verdict of $15.55 million for the family. In January 2013, Sarah tried another case with Hebeisen and obtained a $2.225 million verdict for the wrongful death of a 31-week fetus.

In 2019, Sarah obtained a record $101 million verdict on behalf of a baby boy who was brain damaged at birth when his external fetal monitoring strips were ignored for six hours. Experts on behalf of the plaintiff testified that he would have been born a normal baby if hospital nurses and other medical personnel would have alerted doctors to the abnormalities and performed an emergency C-section.

While she was a full-time law student, Sarah served as a law clerk to Keith Hebeisen and Susan Capra. Having been mentored by two of the most respected and recognized medical malpractice lawyers in the state, Sarah understands what it takes to bring such complicated cases to trial, works up cases through analyzing the medical records, preparation of meticulous court pleadings, working with medical experts, and preparing her clients for every step of the litigation process. She has developed the highest level of skills as a Chicago medical malpractice attorney.

Sarah graduated from DePaul University College of Law summa cum laude as a member of the top 5% of her class and was inducted into the Order of the Coif. She was a published member of the DePaul Law Review on post-death maintenance obligations and life insurance. She has published several articles, some of which have been published in national publications such as the highly regarded American Bar Association Litigation Journal. Sarah has also been recognized for her writing skills in law school, having received the CALI Award for Excellence in Trial Advocacy II, Legal Writing III, and Commercial Paper. Sarah completed her undergraduate studies at Loyola University of Chicago where she received her Bachelor of Arts in English and Women's Studies.

Sarah has been involved in Women Everywhere: Partners in Service Project, which is a collaborative effort, coordinating volunteer activities to help women and children through Chicago, www.weChicago.org. She has been active in the Women's Bar Association of Illinois (WBAI) and Illinois Trial Lawyer's Association. She also devotes time to teach a course on Medical Malpractice as an adjunct professor at her alma mater, DePaul University College of Law.

","CountryCode":"US","CssClass":"card card-lawyer card-lawyer-biography highlight d-flex flex-column border-0 rounded text-white background-dark-blue-gray background-dark-blue-gray-highlighted-hover","CssClasses":["card","card-lawyer","card-lawyer-biography","highlight","d-flex","flex-column","border-0","rounded","text-white","background-dark-blue-gray","background-dark-blue-gray-highlighted-hover"],"AriaLabel":"LawyerBio","ViewName":"LawyerBio","ViewPath":"~/Views/Shared/Components/Cards/Lawyers/LawyerBio.cshtml"},"Contact":null,"ViewName":"Paged","ViewPath":"~/Views/Shared/Components/Cards/Paged.cshtml","CssClass":"card d-flex flex-column border-0 rounded text-charcoal background-transparent swiper-slide","CssClasses":["card","d-flex","flex-column","border-0","rounded","text-charcoal","background-transparent","swiper-slide"],"AriaLabel":"Paged"},{"Pages":[{"IsLoty":false,"LotyBadgeUrl":null,"PublicationListId":1,"HasLawyerProfileImage":true,"LawyerProfileImageUrl":"https://cdn.blrankings.com/best-lawyers/lawyer-images/susan-a-capra-172966?t=2021030210424088","IsLocked":false,"HasLawyerProfile":true,"LawyerProfileUrl":"https://www.bestlawyers.com/lawyers/susan-a-capra/172966","LinkTarget":null,"LinkRel":null,"LawyerId":0,"LawyerFullName":"Susan A. Capra","LawyerGivenName":"Susan A.","LawyerMiddleName":null,"LawyerFamilyName":"Capra","LawyerInitials":"SC","HasFirmProfile":false,"FirmProfileUrl":null,"FirmName":"Clifford Law Offices","RecognizedSinceYear":2021,"LocationName":"Chicago, Illinois","CountryCode":"US","TrafficId":172966,"TrafficCategory":"lawyer","PracticeAreas":["Personal Injury Litigation - Plaintiffs","Medical Malpractice Law - Plaintiffs","Product Liability Litigation - Plaintiffs"],"SpecificFocuses":[],"CssClass":"card card-lawyer card-lawyer-basic-info card-lawyer-bl highlight d-flex flex-column border-0 rounded text-charcoal background-white-lg background-white-lg-highlighted-hover","CssClasses":["card","card-lawyer","card-lawyer-basic-info","card-lawyer-bl","highlight","d-flex","flex-column","border-0","rounded","text-charcoal","background-white-lg","background-white-lg-highlighted-hover"],"AriaLabel":"LawyerBasicInfo","ViewName":"LawyerBasicInfo","ViewPath":"~/Views/Shared/Components/Cards/Lawyers/LawyerBasicInfo.cshtml"},{"PublicationListId":1,"HasLawyerProfileImage":true,"LawyerProfileImageUrl":"https://cdn.blrankings.com/best-lawyers/lawyer-images/susan-a-capra-172966?t=2021030210424088","IsLocked":false,"HasLawyerProfile":true,"LawyerProfileUrl":"https://www.bestlawyers.com/lawyers/susan-a-capra/172966","LinkTarget":null,"LinkRel":null,"LawyerFullName":"Susan A. Capra","LawyerGivenName":"Susan A.","LawyerMiddleName":null,"LawyerFamilyName":"Capra","LawyerInitials":"SC","Biography":"

Susan Capra, a partner at Clifford Law Offices, P.C., has spent her entire professional life serving others in times of difficulty and crisis, first as a nurse and currently as an attorney.

Susan knew from an early age, through the example of her parents, that her mission in life was to serve others. After graduating from college with a nursing degree, Susan worked at Children's Memorial Hospital, now known as Lurie Children's Hospital of Chicago. The majority of Susan's nursing career involved caring for infants and children with serious neurological conditions and disabilities. The last two years of her nursing career were spent in the operating room. She earned her J.D. degree from DePaul University in Chicago in 1990.

Susan concentrates her law practice in medical and hospital negligence litigation. Her knowledge and experience in the nursing field serve as a great asset in developing and organizing complex medical cases that have resulted in multi-million dollar awards. More importantly, the listening and empathetic skills Susan practiced as a nurse serve as a source of comfort to her clients as she guides them through the litigation process. Susan's clients appreciate not only her legal skills but also her dedicated and caring nature still present from practicing as a nurse.

Ms. Capra primarily handles cases involving obstetrical, gynecologic, and pediatric negligence. For example, she teamed with partner Kevin Durkin in obtaining an $8.1 million settlement on behalf of a mother's first-born infant boy who suffered serious and permanent brain damage due to negligent management of her labor and delivery. Working together with senior partner, Robert Clifford and partner, Keith Hebeisen, they obtained an $11 million settlement in another medical negligence case involving a hospital pharmacy that mixed an intravenous solution with excessive amounts of glucose, which was given to a premature newborn who then sustained severe and permanent brain damage as a result. Keith, Susan, and Robert Clifford also worked together to obtain a $10 million settlement on behalf of a mother whose infant suffered severe and permanent brain damage due to negligent obstetrical treatment rendered at a Chicago hospital. Since 2010, Ms. Capra has worked-up forty-four obstetrical and gynecological cases, thirty-one of which have resulted in settlements and verdicts over one million dollars and thirteen that have resulted in settlements and verdicts over five million dollars.

In addition, Ms. Capra handles other types of medical negligence cases. For example, Ms. Capra received a $2.6 million verdict for a 44-year-old man who died after the failure of a doctor to diagnose a pulmonary embolism. It was the largest verdict in the history of Adams County, Illinois. She received a $3.5 million settlement involving the wrongful death of a man who died of a heart attack due to undiagnosed coronary artery disease. She also obtained a $4.25 million settlement on behalf of a 40-year-old mother of two who died due to the negligent care she received during gastric bypass surgery and in the postoperative period. As a highly experienced attorney for medical malpractice, Ms. Capra brings her expertise, as well as her sensitivity as a nurse, to each case.

Ms. Capra is a frequent lecturer on various topics involving medical negligence, and she has authored several articles ranging from the future of hospital peer review to the use of expert witnesses in medical negligence cases and litigation involving cocaine babies. She is recognized as a Leading Lawyer and a Super Lawyer, having been profiled for her outstanding legal accomplishments in very difficult and complex medical malpractice cases.

Ms. Capra has been named by her peers as one of the finest lawyers for medical negligence in Chicago and around the country. She has developed quite a reputation among medical malpractice circles for her tireless behind-the-scenes work and dedication in developing sound negligence cases. Putting in 18-hour days is not uncommon, and she uses her medical background to get into the necessary details of what occurred during a patient's treatment.

"The most horrible and unimaginable tragedies have happened to our clients," says Ms. Capra. "It is an honor to be at Clifford Law Offices and I never want to do any other type of law."

","CountryCode":"US","CssClass":"card card-lawyer card-lawyer-biography highlight d-flex flex-column border-0 rounded text-white background-dark-blue-gray background-dark-blue-gray-highlighted-hover","CssClasses":["card","card-lawyer","card-lawyer-biography","highlight","d-flex","flex-column","border-0","rounded","text-white","background-dark-blue-gray","background-dark-blue-gray-highlighted-hover"],"AriaLabel":"LawyerBio","ViewName":"LawyerBio","ViewPath":"~/Views/Shared/Components/Cards/Lawyers/LawyerBio.cshtml"},null],"BasicInfo":{"IsLoty":false,"LotyBadgeUrl":null,"PublicationListId":1,"HasLawyerProfileImage":true,"LawyerProfileImageUrl":"https://cdn.blrankings.com/best-lawyers/lawyer-images/susan-a-capra-172966?t=2021030210424088","IsLocked":false,"HasLawyerProfile":true,"LawyerProfileUrl":"https://www.bestlawyers.com/lawyers/susan-a-capra/172966","LinkTarget":null,"LinkRel":null,"LawyerId":0,"LawyerFullName":"Susan A. Capra","LawyerGivenName":"Susan A.","LawyerMiddleName":null,"LawyerFamilyName":"Capra","LawyerInitials":"SC","HasFirmProfile":false,"FirmProfileUrl":null,"FirmName":"Clifford Law Offices","RecognizedSinceYear":2021,"LocationName":"Chicago, Illinois","CountryCode":"US","TrafficId":172966,"TrafficCategory":"lawyer","PracticeAreas":["Personal Injury Litigation - Plaintiffs","Medical Malpractice Law - Plaintiffs","Product Liability Litigation - Plaintiffs"],"SpecificFocuses":[],"CssClass":"card card-lawyer card-lawyer-basic-info card-lawyer-bl highlight d-flex flex-column border-0 rounded text-charcoal background-white-lg background-white-lg-highlighted-hover","CssClasses":["card","card-lawyer","card-lawyer-basic-info","card-lawyer-bl","highlight","d-flex","flex-column","border-0","rounded","text-charcoal","background-white-lg","background-white-lg-highlighted-hover"],"AriaLabel":"LawyerBasicInfo","ViewName":"LawyerBasicInfo","ViewPath":"~/Views/Shared/Components/Cards/Lawyers/LawyerBasicInfo.cshtml"},"Biography":{"PublicationListId":1,"HasLawyerProfileImage":true,"LawyerProfileImageUrl":"https://cdn.blrankings.com/best-lawyers/lawyer-images/susan-a-capra-172966?t=2021030210424088","IsLocked":false,"HasLawyerProfile":true,"LawyerProfileUrl":"https://www.bestlawyers.com/lawyers/susan-a-capra/172966","LinkTarget":null,"LinkRel":null,"LawyerFullName":"Susan A. Capra","LawyerGivenName":"Susan A.","LawyerMiddleName":null,"LawyerFamilyName":"Capra","LawyerInitials":"SC","Biography":"

Susan Capra, a partner at Clifford Law Offices, P.C., has spent her entire professional life serving others in times of difficulty and crisis, first as a nurse and currently as an attorney.

Susan knew from an early age, through the example of her parents, that her mission in life was to serve others. After graduating from college with a nursing degree, Susan worked at Children's Memorial Hospital, now known as Lurie Children's Hospital of Chicago. The majority of Susan's nursing career involved caring for infants and children with serious neurological conditions and disabilities. The last two years of her nursing career were spent in the operating room. She earned her J.D. degree from DePaul University in Chicago in 1990.

Susan concentrates her law practice in medical and hospital negligence litigation. Her knowledge and experience in the nursing field serve as a great asset in developing and organizing complex medical cases that have resulted in multi-million dollar awards. More importantly, the listening and empathetic skills Susan practiced as a nurse serve as a source of comfort to her clients as she guides them through the litigation process. Susan's clients appreciate not only her legal skills but also her dedicated and caring nature still present from practicing as a nurse.

Ms. Capra primarily handles cases involving obstetrical, gynecologic, and pediatric negligence. For example, she teamed with partner Kevin Durkin in obtaining an $8.1 million settlement on behalf of a mother's first-born infant boy who suffered serious and permanent brain damage due to negligent management of her labor and delivery. Working together with senior partner, Robert Clifford and partner, Keith Hebeisen, they obtained an $11 million settlement in another medical negligence case involving a hospital pharmacy that mixed an intravenous solution with excessive amounts of glucose, which was given to a premature newborn who then sustained severe and permanent brain damage as a result. Keith, Susan, and Robert Clifford also worked together to obtain a $10 million settlement on behalf of a mother whose infant suffered severe and permanent brain damage due to negligent obstetrical treatment rendered at a Chicago hospital. Since 2010, Ms. Capra has worked-up forty-four obstetrical and gynecological cases, thirty-one of which have resulted in settlements and verdicts over one million dollars and thirteen that have resulted in settlements and verdicts over five million dollars.

In addition, Ms. Capra handles other types of medical negligence cases. For example, Ms. Capra received a $2.6 million verdict for a 44-year-old man who died after the failure of a doctor to diagnose a pulmonary embolism. It was the largest verdict in the history of Adams County, Illinois. She received a $3.5 million settlement involving the wrongful death of a man who died of a heart attack due to undiagnosed coronary artery disease. She also obtained a $4.25 million settlement on behalf of a 40-year-old mother of two who died due to the negligent care she received during gastric bypass surgery and in the postoperative period. As a highly experienced attorney for medical malpractice, Ms. Capra brings her expertise, as well as her sensitivity as a nurse, to each case.

Ms. Capra is a frequent lecturer on various topics involving medical negligence, and she has authored several articles ranging from the future of hospital peer review to the use of expert witnesses in medical negligence cases and litigation involving cocaine babies. She is recognized as a Leading Lawyer and a Super Lawyer, having been profiled for her outstanding legal accomplishments in very difficult and complex medical malpractice cases.

Ms. Capra has been named by her peers as one of the finest lawyers for medical negligence in Chicago and around the country. She has developed quite a reputation among medical malpractice circles for her tireless behind-the-scenes work and dedication in developing sound negligence cases. Putting in 18-hour days is not uncommon, and she uses her medical background to get into the necessary details of what occurred during a patient's treatment.

"The most horrible and unimaginable tragedies have happened to our clients," says Ms. Capra. "It is an honor to be at Clifford Law Offices and I never want to do any other type of law."

","CountryCode":"US","CssClass":"card card-lawyer card-lawyer-biography highlight d-flex flex-column border-0 rounded text-white background-dark-blue-gray background-dark-blue-gray-highlighted-hover","CssClasses":["card","card-lawyer","card-lawyer-biography","highlight","d-flex","flex-column","border-0","rounded","text-white","background-dark-blue-gray","background-dark-blue-gray-highlighted-hover"],"AriaLabel":"LawyerBio","ViewName":"LawyerBio","ViewPath":"~/Views/Shared/Components/Cards/Lawyers/LawyerBio.cshtml"},"Contact":null,"ViewName":"Paged","ViewPath":"~/Views/Shared/Components/Cards/Paged.cshtml","CssClass":"card d-flex flex-column border-0 rounded text-charcoal background-transparent swiper-slide","CssClasses":["card","d-flex","flex-column","border-0","rounded","text-charcoal","background-transparent","swiper-slide"],"AriaLabel":"Paged"}],"ViewName":"Carousel","ViewPath":"~/Views/Shared/Components/Cards/Multiple/Carousel.cshtml"},"OtwLawyerCards":{"CarouselId":"carousel_59485321c2c140c9b4d19a0dcf46d232","Autoplay":false,"SlideDelay":10000,"SpaceBetween":0,"NumSlidesOnLoad":0,"SlidesPerView":0,"HideOverflow":false,"VeriticalAlignSlides":false,"AutoHeight":false,"FreeMode":{"enabled":true,"momentumBounce":false,"sticky":false},"ShowPagination":false,"Calculation":1,"Take":16,"Max":150,"MaxPageCount":20,"Page":1,"PageCount":10,"AjaxUrl":{"UseBinding":false,"Value":"/publications/lawyers/440/US/0/2/false"},"SkipQueryKey":"skip","TakeQueryKey":"take","PageQueryKey":"page","PerPageQueryKey":"per-page","AjaxPropertyName":"cards","ArrowColor":3,"ArrowCssClasses":["background-inherit","border-0","d-flex","align-items-center","text-gold","text-darken-hover"],"ActivePageLinkCssClasses":["background-inherit","border","border-coral","rounded-pill","fs-8","fw-900","text-white","text-darken-hover"],"InactivePageLinkCssClasses":["background-inherit","border-0","fs-8","fw-600","text-light-gray-1","text-darken-hover"],"InitialState":0,"Cards":[{"Pages":[{"IsLoty":false,"LotyBadgeUrl":null,"PublicationListId":2,"HasLawyerProfileImage":true,"LawyerProfileImageUrl":"https://cdn.blrankings.com/best-lawyers/lawyer-images/caitlin-a-romasco-348562?t=2023092613432651","IsLocked":false,"HasLawyerProfile":true,"LawyerProfileUrl":"https://www.bestlawyers.com/lawyers/caitlin-a-romasco/348562","LinkTarget":null,"LinkRel":null,"LawyerId":0,"LawyerFullName":"Caitlin A. Romasco","LawyerGivenName":"Caitlin A.","LawyerMiddleName":null,"LawyerFamilyName":"Romasco","LawyerInitials":"CR","HasFirmProfile":false,"FirmProfileUrl":null,"FirmName":"Casner & Edwards, LLP","RecognizedSinceYear":2023,"LocationName":"Boston, Massachusetts","CountryCode":"US","TrafficId":348562,"TrafficCategory":"lawyer","PracticeAreas":["Commercial Litigation","Insurance Law","Litigation - Real Estate"],"SpecificFocuses":[],"CssClass":"card card-lawyer card-lawyer-basic-info card-lawyer-blotw highlight d-flex flex-column border-0 rounded text-charcoal background-white-lg background-white-lg-highlighted-hover","CssClasses":["card","card-lawyer","card-lawyer-basic-info","card-lawyer-blotw","highlight","d-flex","flex-column","border-0","rounded","text-charcoal","background-white-lg","background-white-lg-highlighted-hover"],"AriaLabel":"LawyerBasicInfo","ViewName":"LawyerBasicInfo","ViewPath":"~/Views/Shared/Components/Cards/Lawyers/LawyerBasicInfo.cshtml"},null,null],"BasicInfo":{"IsLoty":false,"LotyBadgeUrl":null,"PublicationListId":2,"HasLawyerProfileImage":true,"LawyerProfileImageUrl":"https://cdn.blrankings.com/best-lawyers/lawyer-images/caitlin-a-romasco-348562?t=2023092613432651","IsLocked":false,"HasLawyerProfile":true,"LawyerProfileUrl":"https://www.bestlawyers.com/lawyers/caitlin-a-romasco/348562","LinkTarget":null,"LinkRel":null,"LawyerId":0,"LawyerFullName":"Caitlin A. Romasco","LawyerGivenName":"Caitlin A.","LawyerMiddleName":null,"LawyerFamilyName":"Romasco","LawyerInitials":"CR","HasFirmProfile":false,"FirmProfileUrl":null,"FirmName":"Casner & Edwards, LLP","RecognizedSinceYear":2023,"LocationName":"Boston, Massachusetts","CountryCode":"US","TrafficId":348562,"TrafficCategory":"lawyer","PracticeAreas":["Commercial Litigation","Insurance Law","Litigation - Real Estate"],"SpecificFocuses":[],"CssClass":"card card-lawyer card-lawyer-basic-info card-lawyer-blotw highlight d-flex flex-column border-0 rounded text-charcoal background-white-lg background-white-lg-highlighted-hover","CssClasses":["card","card-lawyer","card-lawyer-basic-info","card-lawyer-blotw","highlight","d-flex","flex-column","border-0","rounded","text-charcoal","background-white-lg","background-white-lg-highlighted-hover"],"AriaLabel":"LawyerBasicInfo","ViewName":"LawyerBasicInfo","ViewPath":"~/Views/Shared/Components/Cards/Lawyers/LawyerBasicInfo.cshtml"},"Biography":null,"Contact":null,"ViewName":"Paged","ViewPath":"~/Views/Shared/Components/Cards/Paged.cshtml","CssClass":"card d-flex flex-column border-0 rounded text-charcoal background-transparent swiper-slide","CssClasses":["card","d-flex","flex-column","border-0","rounded","text-charcoal","background-transparent","swiper-slide"],"AriaLabel":"Paged"},{"Pages":[{"IsLoty":false,"LotyBadgeUrl":null,"PublicationListId":2,"HasLawyerProfileImage":true,"LawyerProfileImageUrl":"https://cdn.blrankings.com/best-lawyers/lawyer-images/drew-douglas-steele-376701?t=2023092613340949","IsLocked":false,"HasLawyerProfile":true,"LawyerProfileUrl":"https://www.bestlawyers.com/lawyers/drew-douglas-steele/376701","LinkTarget":null,"LinkRel":null,"LawyerId":0,"LawyerFullName":"Drew Douglas-Steele","LawyerGivenName":"Drew","LawyerMiddleName":null,"LawyerFamilyName":"Douglas-Steele","LawyerInitials":"DD","HasFirmProfile":false,"FirmProfileUrl":null,"FirmName":"Casner & Edwards, LLP","RecognizedSinceYear":2024,"LocationName":"Boston, Massachusetts","CountryCode":"US","TrafficId":376701,"TrafficCategory":"lawyer","PracticeAreas":["Corporate Law","Health Care Law","Nonprofit / Charities Law"],"SpecificFocuses":[],"CssClass":"card card-lawyer card-lawyer-basic-info card-lawyer-blotw highlight d-flex flex-column border-0 rounded text-charcoal background-white-lg background-white-lg-highlighted-hover","CssClasses":["card","card-lawyer","card-lawyer-basic-info","card-lawyer-blotw","highlight","d-flex","flex-column","border-0","rounded","text-charcoal","background-white-lg","background-white-lg-highlighted-hover"],"AriaLabel":"LawyerBasicInfo","ViewName":"LawyerBasicInfo","ViewPath":"~/Views/Shared/Components/Cards/Lawyers/LawyerBasicInfo.cshtml"},null,null],"BasicInfo":{"IsLoty":false,"LotyBadgeUrl":null,"PublicationListId":2,"HasLawyerProfileImage":true,"LawyerProfileImageUrl":"https://cdn.blrankings.com/best-lawyers/lawyer-images/drew-douglas-steele-376701?t=2023092613340949","IsLocked":false,"HasLawyerProfile":true,"LawyerProfileUrl":"https://www.bestlawyers.com/lawyers/drew-douglas-steele/376701","LinkTarget":null,"LinkRel":null,"LawyerId":0,"LawyerFullName":"Drew Douglas-Steele","LawyerGivenName":"Drew","LawyerMiddleName":null,"LawyerFamilyName":"Douglas-Steele","LawyerInitials":"DD","HasFirmProfile":false,"FirmProfileUrl":null,"FirmName":"Casner & Edwards, LLP","RecognizedSinceYear":2024,"LocationName":"Boston, Massachusetts","CountryCode":"US","TrafficId":376701,"TrafficCategory":"lawyer","PracticeAreas":["Corporate Law","Health Care Law","Nonprofit / Charities Law"],"SpecificFocuses":[],"CssClass":"card card-lawyer card-lawyer-basic-info card-lawyer-blotw highlight d-flex flex-column border-0 rounded text-charcoal background-white-lg background-white-lg-highlighted-hover","CssClasses":["card","card-lawyer","card-lawyer-basic-info","card-lawyer-blotw","highlight","d-flex","flex-column","border-0","rounded","text-charcoal","background-white-lg","background-white-lg-highlighted-hover"],"AriaLabel":"LawyerBasicInfo","ViewName":"LawyerBasicInfo","ViewPath":"~/Views/Shared/Components/Cards/Lawyers/LawyerBasicInfo.cshtml"},"Biography":null,"Contact":null,"ViewName":"Paged","ViewPath":"~/Views/Shared/Components/Cards/Paged.cshtml","CssClass":"card d-flex flex-column border-0 rounded text-charcoal background-transparent swiper-slide","CssClasses":["card","d-flex","flex-column","border-0","rounded","text-charcoal","background-transparent","swiper-slide"],"AriaLabel":"Paged"},{"Pages":[{"IsLoty":false,"LotyBadgeUrl":null,"PublicationListId":2,"HasLawyerProfileImage":true,"LawyerProfileImageUrl":"https://cdn.blrankings.com/best-lawyers/lawyer-images/lorraine-p-stark-304575?t=2023092613441953","IsLocked":false,"HasLawyerProfile":true,"LawyerProfileUrl":"https://www.bestlawyers.com/lawyers/lorraine-p-stark/304575","LinkTarget":null,"LinkRel":null,"LawyerId":0,"LawyerFullName":"Lorraine P. Stark","LawyerGivenName":"Lorraine P.","LawyerMiddleName":null,"LawyerFamilyName":"Stark","LawyerInitials":"LS","HasFirmProfile":false,"FirmProfileUrl":null,"FirmName":"Casner & Edwards, LLP","RecognizedSinceYear":2021,"LocationName":"Boston, Massachusetts","CountryCode":"US","TrafficId":304575,"TrafficCategory":"lawyer","PracticeAreas":["Family Law"],"SpecificFocuses":[],"CssClass":"card card-lawyer card-lawyer-basic-info card-lawyer-blotw highlight d-flex flex-column border-0 rounded text-charcoal background-white-lg background-white-lg-highlighted-hover","CssClasses":["card","card-lawyer","card-lawyer-basic-info","card-lawyer-blotw","highlight","d-flex","flex-column","border-0","rounded","text-charcoal","background-white-lg","background-white-lg-highlighted-hover"],"AriaLabel":"LawyerBasicInfo","ViewName":"LawyerBasicInfo","ViewPath":"~/Views/Shared/Components/Cards/Lawyers/LawyerBasicInfo.cshtml"},null,null],"BasicInfo":{"IsLoty":false,"LotyBadgeUrl":null,"PublicationListId":2,"HasLawyerProfileImage":true,"LawyerProfileImageUrl":"https://cdn.blrankings.com/best-lawyers/lawyer-images/lorraine-p-stark-304575?t=2023092613441953","IsLocked":false,"HasLawyerProfile":true,"LawyerProfileUrl":"https://www.bestlawyers.com/lawyers/lorraine-p-stark/304575","LinkTarget":null,"LinkRel":null,"LawyerId":0,"LawyerFullName":"Lorraine P. Stark","LawyerGivenName":"Lorraine P.","LawyerMiddleName":null,"LawyerFamilyName":"Stark","LawyerInitials":"LS","HasFirmProfile":false,"FirmProfileUrl":null,"FirmName":"Casner & Edwards, LLP","RecognizedSinceYear":2021,"LocationName":"Boston, Massachusetts","CountryCode":"US","TrafficId":304575,"TrafficCategory":"lawyer","PracticeAreas":["Family Law"],"SpecificFocuses":[],"CssClass":"card card-lawyer card-lawyer-basic-info card-lawyer-blotw highlight d-flex flex-column border-0 rounded text-charcoal background-white-lg background-white-lg-highlighted-hover","CssClasses":["card","card-lawyer","card-lawyer-basic-info","card-lawyer-blotw","highlight","d-flex","flex-column","border-0","rounded","text-charcoal","background-white-lg","background-white-lg-highlighted-hover"],"AriaLabel":"LawyerBasicInfo","ViewName":"LawyerBasicInfo","ViewPath":"~/Views/Shared/Components/Cards/Lawyers/LawyerBasicInfo.cshtml"},"Biography":null,"Contact":null,"ViewName":"Paged","ViewPath":"~/Views/Shared/Components/Cards/Paged.cshtml","CssClass":"card d-flex flex-column border-0 rounded text-charcoal background-transparent swiper-slide","CssClasses":["card","d-flex","flex-column","border-0","rounded","text-charcoal","background-transparent","swiper-slide"],"AriaLabel":"Paged"},{"Pages":[{"IsLoty":false,"LotyBadgeUrl":null,"PublicationListId":2,"HasLawyerProfileImage":true,"LawyerProfileImageUrl":"https://cdn.blrankings.com/best-lawyers/lawyer-images/meghan-mccullen-alexander-333843?t=2023092613305810","IsLocked":false,"HasLawyerProfile":true,"LawyerProfileUrl":"https://www.bestlawyers.com/lawyers/meghan-mccullen-alexander/333843","LinkTarget":null,"LinkRel":null,"LawyerId":0,"LawyerFullName":"Meghan McCullen Alexander","LawyerGivenName":"Meghan McCullen","LawyerMiddleName":null,"LawyerFamilyName":"Alexander","LawyerInitials":"MA","HasFirmProfile":false,"FirmProfileUrl":null,"FirmName":"Casner & Edwards, LLP","RecognizedSinceYear":2022,"LocationName":"Boston, Massachusetts","CountryCode":"US","TrafficId":333843,"TrafficCategory":"lawyer","PracticeAreas":["Litigation - Trusts and Estates","Tax Law","Trusts and Estates"],"SpecificFocuses":[],"CssClass":"card card-lawyer card-lawyer-basic-info card-lawyer-blotw highlight d-flex flex-column border-0 rounded text-charcoal background-white-lg background-white-lg-highlighted-hover","CssClasses":["card","card-lawyer","card-lawyer-basic-info","card-lawyer-blotw","highlight","d-flex","flex-column","border-0","rounded","text-charcoal","background-white-lg","background-white-lg-highlighted-hover"],"AriaLabel":"LawyerBasicInfo","ViewName":"LawyerBasicInfo","ViewPath":"~/Views/Shared/Components/Cards/Lawyers/LawyerBasicInfo.cshtml"},null,null],"BasicInfo":{"IsLoty":false,"LotyBadgeUrl":null,"PublicationListId":2,"HasLawyerProfileImage":true,"LawyerProfileImageUrl":"https://cdn.blrankings.com/best-lawyers/lawyer-images/meghan-mccullen-alexander-333843?t=2023092613305810","IsLocked":false,"HasLawyerProfile":true,"LawyerProfileUrl":"https://www.bestlawyers.com/lawyers/meghan-mccullen-alexander/333843","LinkTarget":null,"LinkRel":null,"LawyerId":0,"LawyerFullName":"Meghan McCullen Alexander","LawyerGivenName":"Meghan McCullen","LawyerMiddleName":null,"LawyerFamilyName":"Alexander","LawyerInitials":"MA","HasFirmProfile":false,"FirmProfileUrl":null,"FirmName":"Casner & Edwards, LLP","RecognizedSinceYear":2022,"LocationName":"Boston, Massachusetts","CountryCode":"US","TrafficId":333843,"TrafficCategory":"lawyer","PracticeAreas":["Litigation - Trusts and Estates","Tax Law","Trusts and Estates"],"SpecificFocuses":[],"CssClass":"card card-lawyer card-lawyer-basic-info card-lawyer-blotw highlight d-flex flex-column border-0 rounded text-charcoal background-white-lg background-white-lg-highlighted-hover","CssClasses":["card","card-lawyer","card-lawyer-basic-info","card-lawyer-blotw","highlight","d-flex","flex-column","border-0","rounded","text-charcoal","background-white-lg","background-white-lg-highlighted-hover"],"AriaLabel":"LawyerBasicInfo","ViewName":"LawyerBasicInfo","ViewPath":"~/Views/Shared/Components/Cards/Lawyers/LawyerBasicInfo.cshtml"},"Biography":null,"Contact":null,"ViewName":"Paged","ViewPath":"~/Views/Shared/Components/Cards/Paged.cshtml","CssClass":"card d-flex flex-column border-0 rounded text-charcoal background-transparent swiper-slide","CssClasses":["card","d-flex","flex-column","border-0","rounded","text-charcoal","background-transparent","swiper-slide"],"AriaLabel":"Paged"},{"Pages":[{"IsLoty":false,"LotyBadgeUrl":null,"PublicationListId":2,"HasLawyerProfileImage":true,"LawyerProfileImageUrl":"https://cdn.blrankings.com/best-lawyers/lawyer-images/alyssa-b-monsen-334380?t=2022101218320967","IsLocked":false,"HasLawyerProfile":true,"LawyerProfileUrl":"https://www.bestlawyers.com/lawyers/alyssa-b-monsen/334380","LinkTarget":null,"LinkRel":null,"LawyerId":0,"LawyerFullName":"Alyssa B. Monsen","LawyerGivenName":"Alyssa B.","LawyerMiddleName":null,"LawyerFamilyName":"Monsen","LawyerInitials":"AM","HasFirmProfile":false,"FirmProfileUrl":null,"FirmName":"Desmarais LLP","RecognizedSinceYear":2023,"LocationName":"New York City, New York","CountryCode":"US","TrafficId":334380,"TrafficCategory":"lawyer","PracticeAreas":["Litigation - Intellectual Property","Litigation - Patent"],"SpecificFocuses":[],"CssClass":"card card-lawyer card-lawyer-basic-info card-lawyer-blotw highlight d-flex flex-column border-0 rounded text-charcoal background-white-lg background-white-lg-highlighted-hover","CssClasses":["card","card-lawyer","card-lawyer-basic-info","card-lawyer-blotw","highlight","d-flex","flex-column","border-0","rounded","text-charcoal","background-white-lg","background-white-lg-highlighted-hover"],"AriaLabel":"LawyerBasicInfo","ViewName":"LawyerBasicInfo","ViewPath":"~/Views/Shared/Components/Cards/Lawyers/LawyerBasicInfo.cshtml"},null,null],"BasicInfo":{"IsLoty":false,"LotyBadgeUrl":null,"PublicationListId":2,"HasLawyerProfileImage":true,"LawyerProfileImageUrl":"https://cdn.blrankings.com/best-lawyers/lawyer-images/alyssa-b-monsen-334380?t=2022101218320967","IsLocked":false,"HasLawyerProfile":true,"LawyerProfileUrl":"https://www.bestlawyers.com/lawyers/alyssa-b-monsen/334380","LinkTarget":null,"LinkRel":null,"LawyerId":0,"LawyerFullName":"Alyssa B. Monsen","LawyerGivenName":"Alyssa B.","LawyerMiddleName":null,"LawyerFamilyName":"Monsen","LawyerInitials":"AM","HasFirmProfile":false,"FirmProfileUrl":null,"FirmName":"Desmarais LLP","RecognizedSinceYear":2023,"LocationName":"New York City, New York","CountryCode":"US","TrafficId":334380,"TrafficCategory":"lawyer","PracticeAreas":["Litigation - Intellectual Property","Litigation - Patent"],"SpecificFocuses":[],"CssClass":"card card-lawyer card-lawyer-basic-info card-lawyer-blotw highlight d-flex flex-column border-0 rounded text-charcoal background-white-lg background-white-lg-highlighted-hover","CssClasses":["card","card-lawyer","card-lawyer-basic-info","card-lawyer-blotw","highlight","d-flex","flex-column","border-0","rounded","text-charcoal","background-white-lg","background-white-lg-highlighted-hover"],"AriaLabel":"LawyerBasicInfo","ViewName":"LawyerBasicInfo","ViewPath":"~/Views/Shared/Components/Cards/Lawyers/LawyerBasicInfo.cshtml"},"Biography":null,"Contact":null,"ViewName":"Paged","ViewPath":"~/Views/Shared/Components/Cards/Paged.cshtml","CssClass":"card d-flex flex-column border-0 rounded text-charcoal background-transparent swiper-slide","CssClasses":["card","d-flex","flex-column","border-0","rounded","text-charcoal","background-transparent","swiper-slide"],"AriaLabel":"Paged"},{"Pages":[{"IsLoty":false,"LotyBadgeUrl":null,"PublicationListId":2,"HasLawyerProfileImage":true,"LawyerProfileImageUrl":"https://cdn.blrankings.com/best-lawyers/lawyer-images/alexandria-zeis-386205?t=2023091915285675","IsLocked":false,"HasLawyerProfile":true,"LawyerProfileUrl":"https://www.bestlawyers.com/lawyers/alexandria-zeis/386205","LinkTarget":null,"LinkRel":null,"LawyerId":0,"LawyerFullName":"Alexandria Zeis","LawyerGivenName":"Alexandria","LawyerMiddleName":null,"LawyerFamilyName":"Zeis","LawyerInitials":"AZ","HasFirmProfile":false,"FirmProfileUrl":null,"FirmName":"Phillips Whisnant Gazin Gorczyca & Curtin, LLP","RecognizedSinceYear":2024,"LocationName":"Orange County, California","CountryCode":"US","TrafficId":386205,"TrafficCategory":"lawyer","PracticeAreas":["Family Law"],"SpecificFocuses":[],"CssClass":"card card-lawyer card-lawyer-basic-info card-lawyer-blotw highlight d-flex flex-column border-0 rounded text-charcoal background-white-lg background-white-lg-highlighted-hover","CssClasses":["card","card-lawyer","card-lawyer-basic-info","card-lawyer-blotw","highlight","d-flex","flex-column","border-0","rounded","text-charcoal","background-white-lg","background-white-lg-highlighted-hover"],"AriaLabel":"LawyerBasicInfo","ViewName":"LawyerBasicInfo","ViewPath":"~/Views/Shared/Components/Cards/Lawyers/LawyerBasicInfo.cshtml"},null,null],"BasicInfo":{"IsLoty":false,"LotyBadgeUrl":null,"PublicationListId":2,"HasLawyerProfileImage":true,"LawyerProfileImageUrl":"https://cdn.blrankings.com/best-lawyers/lawyer-images/alexandria-zeis-386205?t=2023091915285675","IsLocked":false,"HasLawyerProfile":true,"LawyerProfileUrl":"https://www.bestlawyers.com/lawyers/alexandria-zeis/386205","LinkTarget":null,"LinkRel":null,"LawyerId":0,"LawyerFullName":"Alexandria Zeis","LawyerGivenName":"Alexandria","LawyerMiddleName":null,"LawyerFamilyName":"Zeis","LawyerInitials":"AZ","HasFirmProfile":false,"FirmProfileUrl":null,"FirmName":"Phillips Whisnant Gazin Gorczyca & Curtin, LLP","RecognizedSinceYear":2024,"LocationName":"Orange County, California","CountryCode":"US","TrafficId":386205,"TrafficCategory":"lawyer","PracticeAreas":["Family Law"],"SpecificFocuses":[],"CssClass":"card card-lawyer card-lawyer-basic-info card-lawyer-blotw highlight d-flex flex-column border-0 rounded text-charcoal background-white-lg background-white-lg-highlighted-hover","CssClasses":["card","card-lawyer","card-lawyer-basic-info","card-lawyer-blotw","highlight","d-flex","flex-column","border-0","rounded","text-charcoal","background-white-lg","background-white-lg-highlighted-hover"],"AriaLabel":"LawyerBasicInfo","ViewName":"LawyerBasicInfo","ViewPath":"~/Views/Shared/Components/Cards/Lawyers/LawyerBasicInfo.cshtml"},"Biography":null,"Contact":null,"ViewName":"Paged","ViewPath":"~/Views/Shared/Components/Cards/Paged.cshtml","CssClass":"card d-flex flex-column border-0 rounded text-charcoal background-transparent swiper-slide","CssClasses":["card","d-flex","flex-column","border-0","rounded","text-charcoal","background-transparent","swiper-slide"],"AriaLabel":"Paged"},{"Pages":[{"IsLoty":false,"LotyBadgeUrl":null,"PublicationListId":2,"HasLawyerProfileImage":false,"LawyerProfileImageUrl":null,"IsLocked":false,"HasLawyerProfile":false,"LawyerProfileUrl":"https://www.bestlawyers.com/lawyers/natalie-gaona/386206","LinkTarget":null,"LinkRel":null,"LawyerId":0,"LawyerFullName":"Natalie Gaona","LawyerGivenName":"Natalie","LawyerMiddleName":null,"LawyerFamilyName":"Gaona","LawyerInitials":"NG","HasFirmProfile":false,"FirmProfileUrl":null,"FirmName":"Phillips Whisnant Gazin Gorczyca & Curtin, LLP","RecognizedSinceYear":2024,"LocationName":"Orange County, California","CountryCode":"US","TrafficId":386206,"TrafficCategory":"lawyer","PracticeAreas":["Family Law"],"SpecificFocuses":[],"CssClass":"card card-lawyer card-lawyer-basic-info card-lawyer-blotw card-lawyer-no-profile d-flex flex-column border-0 rounded text-charcoal background-light-gray background-light-gray-highlighted-hover","CssClasses":["card","card-lawyer","card-lawyer-basic-info","card-lawyer-blotw","card-lawyer-no-profile","d-flex","flex-column","border-0","rounded","text-charcoal","background-light-gray","background-light-gray-highlighted-hover"],"AriaLabel":"LawyerBasicInfo","ViewName":"LawyerBasicInfo","ViewPath":"~/Views/Shared/Components/Cards/Lawyers/LawyerBasicInfo.cshtml"},null,null],"BasicInfo":{"IsLoty":false,"LotyBadgeUrl":null,"PublicationListId":2,"HasLawyerProfileImage":false,"LawyerProfileImageUrl":null,"IsLocked":false,"HasLawyerProfile":false,"LawyerProfileUrl":"https://www.bestlawyers.com/lawyers/natalie-gaona/386206","LinkTarget":null,"LinkRel":null,"LawyerId":0,"LawyerFullName":"Natalie Gaona","LawyerGivenName":"Natalie","LawyerMiddleName":null,"LawyerFamilyName":"Gaona","LawyerInitials":"NG","HasFirmProfile":false,"FirmProfileUrl":null,"FirmName":"Phillips Whisnant Gazin Gorczyca & Curtin, LLP","RecognizedSinceYear":2024,"LocationName":"Orange County, California","CountryCode":"US","TrafficId":386206,"TrafficCategory":"lawyer","PracticeAreas":["Family Law"],"SpecificFocuses":[],"CssClass":"card card-lawyer card-lawyer-basic-info card-lawyer-blotw card-lawyer-no-profile d-flex flex-column border-0 rounded text-charcoal background-light-gray background-light-gray-highlighted-hover","CssClasses":["card","card-lawyer","card-lawyer-basic-info","card-lawyer-blotw","card-lawyer-no-profile","d-flex","flex-column","border-0","rounded","text-charcoal","background-light-gray","background-light-gray-highlighted-hover"],"AriaLabel":"LawyerBasicInfo","ViewName":"LawyerBasicInfo","ViewPath":"~/Views/Shared/Components/Cards/Lawyers/LawyerBasicInfo.cshtml"},"Biography":null,"Contact":null,"ViewName":"Paged","ViewPath":"~/Views/Shared/Components/Cards/Paged.cshtml","CssClass":"card d-flex flex-column border-0 rounded text-charcoal background-transparent swiper-slide","CssClasses":["card","d-flex","flex-column","border-0","rounded","text-charcoal","background-transparent","swiper-slide"],"AriaLabel":"Paged"},{"Pages":[{"IsLoty":false,"LotyBadgeUrl":null,"PublicationListId":2,"HasLawyerProfileImage":true,"LawyerProfileImageUrl":"https://cdn.blrankings.com/best-lawyers/lawyer-images/emily-herbick-349471?t=2022090117065184","IsLocked":false,"HasLawyerProfile":true,"LawyerProfileUrl":"https://www.bestlawyers.com/lawyers/emily-herbick/349471","LinkTarget":null,"LinkRel":null,"LawyerId":0,"LawyerFullName":"Emily Herbick","LawyerGivenName":"Emily","LawyerMiddleName":null,"LawyerFamilyName":"Herbick","LawyerInitials":"EH","HasFirmProfile":false,"FirmProfileUrl":null,"FirmName":"Clifford Law Offices","RecognizedSinceYear":2023,"LocationName":"Chicago, Illinois","CountryCode":"US","TrafficId":349471,"TrafficCategory":"lawyer","PracticeAreas":["Medical Malpractice Law - Plaintiffs","Personal Injury Litigation - Plaintiffs"],"SpecificFocuses":[],"CssClass":"card card-lawyer card-lawyer-basic-info card-lawyer-blotw highlight d-flex flex-column border-0 rounded text-charcoal background-white-lg background-white-lg-highlighted-hover","CssClasses":["card","card-lawyer","card-lawyer-basic-info","card-lawyer-blotw","highlight","d-flex","flex-column","border-0","rounded","text-charcoal","background-white-lg","background-white-lg-highlighted-hover"],"AriaLabel":"LawyerBasicInfo","ViewName":"LawyerBasicInfo","ViewPath":"~/Views/Shared/Components/Cards/Lawyers/LawyerBasicInfo.cshtml"},null,null],"BasicInfo":{"IsLoty":false,"LotyBadgeUrl":null,"PublicationListId":2,"HasLawyerProfileImage":true,"LawyerProfileImageUrl":"https://cdn.blrankings.com/best-lawyers/lawyer-images/emily-herbick-349471?t=2022090117065184","IsLocked":false,"HasLawyerProfile":true,"LawyerProfileUrl":"https://www.bestlawyers.com/lawyers/emily-herbick/349471","LinkTarget":null,"LinkRel":null,"LawyerId":0,"LawyerFullName":"Emily Herbick","LawyerGivenName":"Emily","LawyerMiddleName":null,"LawyerFamilyName":"Herbick","LawyerInitials":"EH","HasFirmProfile":false,"FirmProfileUrl":null,"FirmName":"Clifford Law Offices","RecognizedSinceYear":2023,"LocationName":"Chicago, Illinois","CountryCode":"US","TrafficId":349471,"TrafficCategory":"lawyer","PracticeAreas":["Medical Malpractice Law - Plaintiffs","Personal Injury Litigation - Plaintiffs"],"SpecificFocuses":[],"CssClass":"card card-lawyer card-lawyer-basic-info card-lawyer-blotw highlight d-flex flex-column border-0 rounded text-charcoal background-white-lg background-white-lg-highlighted-hover","CssClasses":["card","card-lawyer","card-lawyer-basic-info","card-lawyer-blotw","highlight","d-flex","flex-column","border-0","rounded","text-charcoal","background-white-lg","background-white-lg-highlighted-hover"],"AriaLabel":"LawyerBasicInfo","ViewName":"LawyerBasicInfo","ViewPath":"~/Views/Shared/Components/Cards/Lawyers/LawyerBasicInfo.cshtml"},"Biography":null,"Contact":null,"ViewName":"Paged","ViewPath":"~/Views/Shared/Components/Cards/Paged.cshtml","CssClass":"card d-flex flex-column border-0 rounded text-charcoal background-transparent swiper-slide","CssClasses":["card","d-flex","flex-column","border-0","rounded","text-charcoal","background-transparent","swiper-slide"],"AriaLabel":"Paged"},{"Pages":[{"IsLoty":false,"LotyBadgeUrl":null,"PublicationListId":2,"HasLawyerProfileImage":true,"LawyerProfileImageUrl":"https://cdn.blrankings.com/best-lawyers/lawyer-images/catalina-s-munoz-344488?t=2023060112510789","IsLocked":false,"HasLawyerProfile":true,"LawyerProfileUrl":"https://www.bestlawyers.com/lawyers/catalina-s-munoz/344488","LinkTarget":null,"LinkRel":null,"LawyerId":0,"LawyerFullName":"Catalina S. Muñoz","LawyerGivenName":"Catalina S.","LawyerMiddleName":null,"LawyerFamilyName":"Muñoz","LawyerInitials":"CM","HasFirmProfile":false,"FirmProfileUrl":null,"FirmName":"Mary Alexander & Associates, P.C.","RecognizedSinceYear":2023,"LocationName":"San Francisco, California","CountryCode":"US","TrafficId":344488,"TrafficCategory":"lawyer","PracticeAreas":["Mass Tort Litigation / Class Actions - Plaintiffs","Personal Injury Litigation - Plaintiffs","Product Liability Litigation - Plaintiffs"],"SpecificFocuses":[],"CssClass":"card card-lawyer card-lawyer-basic-info card-lawyer-blotw highlight d-flex flex-column border-0 rounded text-charcoal background-white-lg background-white-lg-highlighted-hover","CssClasses":["card","card-lawyer","card-lawyer-basic-info","card-lawyer-blotw","highlight","d-flex","flex-column","border-0","rounded","text-charcoal","background-white-lg","background-white-lg-highlighted-hover"],"AriaLabel":"LawyerBasicInfo","ViewName":"LawyerBasicInfo","ViewPath":"~/Views/Shared/Components/Cards/Lawyers/LawyerBasicInfo.cshtml"},null,null],"BasicInfo":{"IsLoty":false,"LotyBadgeUrl":null,"PublicationListId":2,"HasLawyerProfileImage":true,"LawyerProfileImageUrl":"https://cdn.blrankings.com/best-lawyers/lawyer-images/catalina-s-munoz-344488?t=2023060112510789","IsLocked":false,"HasLawyerProfile":true,"LawyerProfileUrl":"https://www.bestlawyers.com/lawyers/catalina-s-munoz/344488","LinkTarget":null,"LinkRel":null,"LawyerId":0,"LawyerFullName":"Catalina S. Muñoz","LawyerGivenName":"Catalina S.","LawyerMiddleName":null,"LawyerFamilyName":"Muñoz","LawyerInitials":"CM","HasFirmProfile":false,"FirmProfileUrl":null,"FirmName":"Mary Alexander & Associates, P.C.","RecognizedSinceYear":2023,"LocationName":"San Francisco, California","CountryCode":"US","TrafficId":344488,"TrafficCategory":"lawyer","PracticeAreas":["Mass Tort Litigation / Class Actions - Plaintiffs","Personal Injury Litigation - Plaintiffs","Product Liability Litigation - Plaintiffs"],"SpecificFocuses":[],"CssClass":"card card-lawyer card-lawyer-basic-info card-lawyer-blotw highlight d-flex flex-column border-0 rounded text-charcoal background-white-lg background-white-lg-highlighted-hover","CssClasses":["card","card-lawyer","card-lawyer-basic-info","card-lawyer-blotw","highlight","d-flex","flex-column","border-0","rounded","text-charcoal","background-white-lg","background-white-lg-highlighted-hover"],"AriaLabel":"LawyerBasicInfo","ViewName":"LawyerBasicInfo","ViewPath":"~/Views/Shared/Components/Cards/Lawyers/LawyerBasicInfo.cshtml"},"Biography":null,"Contact":null,"ViewName":"Paged","ViewPath":"~/Views/Shared/Components/Cards/Paged.cshtml","CssClass":"card d-flex flex-column border-0 rounded text-charcoal background-transparent swiper-slide","CssClasses":["card","d-flex","flex-column","border-0","rounded","text-charcoal","background-transparent","swiper-slide"],"AriaLabel":"Paged"},{"Pages":[{"IsLoty":false,"LotyBadgeUrl":null,"PublicationListId":2,"HasLawyerProfileImage":true,"LawyerProfileImageUrl":"https://cdn.blrankings.com/best-lawyers/lawyer-images/allison-n-siebeneck-284001?t=2022110207385529","IsLocked":false,"HasLawyerProfile":true,"LawyerProfileUrl":"https://www.bestlawyers.com/lawyers/allison-n-siebeneck/284001","LinkTarget":null,"LinkRel":null,"LawyerId":0,"LawyerFullName":"Allison N. Siebeneck","LawyerGivenName":"Allison N.","LawyerMiddleName":null,"LawyerFamilyName":"Siebeneck","LawyerInitials":"AS","HasFirmProfile":false,"FirmProfileUrl":null,"FirmName":"Riley Safer Holmes & Cancila LLP","RecognizedSinceYear":2021,"LocationName":"Chicago, Illinois","CountryCode":"US","TrafficId":284001,"TrafficCategory":"lawyer","PracticeAreas":["Civil Rights Law","Commercial Litigation","Mass Tort Litigation / Class Actions - Defendants"],"SpecificFocuses":[],"CssClass":"card card-lawyer card-lawyer-basic-info card-lawyer-blotw highlight d-flex flex-column border-0 rounded text-charcoal background-white-lg background-white-lg-highlighted-hover","CssClasses":["card","card-lawyer","card-lawyer-basic-info","card-lawyer-blotw","highlight","d-flex","flex-column","border-0","rounded","text-charcoal","background-white-lg","background-white-lg-highlighted-hover"],"AriaLabel":"LawyerBasicInfo","ViewName":"LawyerBasicInfo","ViewPath":"~/Views/Shared/Components/Cards/Lawyers/LawyerBasicInfo.cshtml"},{"PublicationListId":2,"HasLawyerProfileImage":true,"LawyerProfileImageUrl":"https://cdn.blrankings.com/best-lawyers/lawyer-images/allison-n-siebeneck-284001?t=2022110207385529","IsLocked":false,"HasLawyerProfile":true,"LawyerProfileUrl":"https://www.bestlawyers.com/lawyers/allison-n-siebeneck/284001","LinkTarget":null,"LinkRel":null,"LawyerFullName":"Allison N. Siebeneck","LawyerGivenName":"Allison N.","LawyerMiddleName":null,"LawyerFamilyName":"Siebeneck","LawyerInitials":"AS","Biography":"

Known for maintaining grace under fire, Allison Siebeneck brings a common-sense approach to seemingly impossible challenges. Whether Allison is defending corporate clients in complex commercial class actions or seeking justice on behalf of wrongfully convicted individuals, clients rely on her versatile experience to get the job done.

Allison's perspective is born of her experience on both sides of the bench, as a skilled litigator and trusted law clerk. During her tenure as a federal district court clerk, Allison worked on more than a dozen trials and four Ninth Circuit sittings. Following her return to private practice, Allison devotes most of her time to class action defense, representing clients in state and federal courts across the country, as well as on appeal. She also represents a growing number of wrongfully convicted clients in both post-conviction criminal proceedings and Section 1983 civil lawsuits based on the violation of their constitutional rights.

","CountryCode":"US","CssClass":"card card-lawyer card-lawyer-biography highlight d-flex flex-column border-0 rounded text-white background-dark-blue-gray background-dark-blue-gray-highlighted-hover","CssClasses":["card","card-lawyer","card-lawyer-biography","highlight","d-flex","flex-column","border-0","rounded","text-white","background-dark-blue-gray","background-dark-blue-gray-highlighted-hover"],"AriaLabel":"LawyerBio","ViewName":"LawyerBio","ViewPath":"~/Views/Shared/Components/Cards/Lawyers/LawyerBio.cshtml"},null],"BasicInfo":{"IsLoty":false,"LotyBadgeUrl":null,"PublicationListId":2,"HasLawyerProfileImage":true,"LawyerProfileImageUrl":"https://cdn.blrankings.com/best-lawyers/lawyer-images/allison-n-siebeneck-284001?t=2022110207385529","IsLocked":false,"HasLawyerProfile":true,"LawyerProfileUrl":"https://www.bestlawyers.com/lawyers/allison-n-siebeneck/284001","LinkTarget":null,"LinkRel":null,"LawyerId":0,"LawyerFullName":"Allison N. Siebeneck","LawyerGivenName":"Allison N.","LawyerMiddleName":null,"LawyerFamilyName":"Siebeneck","LawyerInitials":"AS","HasFirmProfile":false,"FirmProfileUrl":null,"FirmName":"Riley Safer Holmes & Cancila LLP","RecognizedSinceYear":2021,"LocationName":"Chicago, Illinois","CountryCode":"US","TrafficId":284001,"TrafficCategory":"lawyer","PracticeAreas":["Civil Rights Law","Commercial Litigation","Mass Tort Litigation / Class Actions - Defendants"],"SpecificFocuses":[],"CssClass":"card card-lawyer card-lawyer-basic-info card-lawyer-blotw highlight d-flex flex-column border-0 rounded text-charcoal background-white-lg background-white-lg-highlighted-hover","CssClasses":["card","card-lawyer","card-lawyer-basic-info","card-lawyer-blotw","highlight","d-flex","flex-column","border-0","rounded","text-charcoal","background-white-lg","background-white-lg-highlighted-hover"],"AriaLabel":"LawyerBasicInfo","ViewName":"LawyerBasicInfo","ViewPath":"~/Views/Shared/Components/Cards/Lawyers/LawyerBasicInfo.cshtml"},"Biography":{"PublicationListId":2,"HasLawyerProfileImage":true,"LawyerProfileImageUrl":"https://cdn.blrankings.com/best-lawyers/lawyer-images/allison-n-siebeneck-284001?t=2022110207385529","IsLocked":false,"HasLawyerProfile":true,"LawyerProfileUrl":"https://www.bestlawyers.com/lawyers/allison-n-siebeneck/284001","LinkTarget":null,"LinkRel":null,"LawyerFullName":"Allison N. Siebeneck","LawyerGivenName":"Allison N.","LawyerMiddleName":null,"LawyerFamilyName":"Siebeneck","LawyerInitials":"AS","Biography":"

Known for maintaining grace under fire, Allison Siebeneck brings a common-sense approach to seemingly impossible challenges. Whether Allison is defending corporate clients in complex commercial class actions or seeking justice on behalf of wrongfully convicted individuals, clients rely on her versatile experience to get the job done.

Allison's perspective is born of her experience on both sides of the bench, as a skilled litigator and trusted law clerk. During her tenure as a federal district court clerk, Allison worked on more than a dozen trials and four Ninth Circuit sittings. Following her return to private practice, Allison devotes most of her time to class action defense, representing clients in state and federal courts across the country, as well as on appeal. She also represents a growing number of wrongfully convicted clients in both post-conviction criminal proceedings and Section 1983 civil lawsuits based on the violation of their constitutional rights.

","CountryCode":"US","CssClass":"card card-lawyer card-lawyer-biography highlight d-flex flex-column border-0 rounded text-white background-dark-blue-gray background-dark-blue-gray-highlighted-hover","CssClasses":["card","card-lawyer","card-lawyer-biography","highlight","d-flex","flex-column","border-0","rounded","text-white","background-dark-blue-gray","background-dark-blue-gray-highlighted-hover"],"AriaLabel":"LawyerBio","ViewName":"LawyerBio","ViewPath":"~/Views/Shared/Components/Cards/Lawyers/LawyerBio.cshtml"},"Contact":null,"ViewName":"Paged","ViewPath":"~/Views/Shared/Components/Cards/Paged.cshtml","CssClass":"card d-flex flex-column border-0 rounded text-charcoal background-transparent swiper-slide","CssClasses":["card","d-flex","flex-column","border-0","rounded","text-charcoal","background-transparent","swiper-slide"],"AriaLabel":"Paged"},{"Pages":[{"IsLoty":false,"LotyBadgeUrl":null,"PublicationListId":2,"HasLawyerProfileImage":true,"LawyerProfileImageUrl":"https://cdn.blrankings.com/best-lawyers/lawyer-images/ariel-schepers-wilson-338024?t=2022110208114752","IsLocked":false,"HasLawyerProfile":true,"LawyerProfileUrl":"https://www.bestlawyers.com/lawyers/ariel-wilson/338024","LinkTarget":null,"LinkRel":null,"LawyerId":0,"LawyerFullName":"Ariel Wilson","LawyerGivenName":"Ariel","LawyerMiddleName":null,"LawyerFamilyName":"Wilson","LawyerInitials":"AW","HasFirmProfile":false,"FirmProfileUrl":null,"FirmName":"Riley Safer Holmes & Cancila LLP","RecognizedSinceYear":2022,"LocationName":"Ann Arbor, Michigan","CountryCode":"US","TrafficId":338024,"TrafficCategory":"lawyer","PracticeAreas":["Commercial Litigation","Criminal Defense: White-Collar"],"SpecificFocuses":[],"CssClass":"card card-lawyer card-lawyer-basic-info card-lawyer-blotw highlight d-flex flex-column border-0 rounded text-charcoal background-white-lg background-white-lg-highlighted-hover","CssClasses":["card","card-lawyer","card-lawyer-basic-info","card-lawyer-blotw","highlight","d-flex","flex-column","border-0","rounded","text-charcoal","background-white-lg","background-white-lg-highlighted-hover"],"AriaLabel":"LawyerBasicInfo","ViewName":"LawyerBasicInfo","ViewPath":"~/Views/Shared/Components/Cards/Lawyers/LawyerBasicInfo.cshtml"},{"PublicationListId":2,"HasLawyerProfileImage":true,"LawyerProfileImageUrl":"https://cdn.blrankings.com/best-lawyers/lawyer-images/ariel-schepers-wilson-338024?t=2022110208114752","IsLocked":false,"HasLawyerProfile":true,"LawyerProfileUrl":"https://www.bestlawyers.com/lawyers/ariel-wilson/338024","LinkTarget":null,"LinkRel":null,"LawyerFullName":"Ariel Wilson","LawyerGivenName":"Ariel","LawyerMiddleName":null,"LawyerFamilyName":"Wilson","LawyerInitials":"AW","Biography":"

Named a Rising Star for each of the past four years, Ariel Wilson has made a name for herself in the legal world early in her career. Her accolades follow her outside the courtroom, where clients turn to Ariel for her attention to detail, persuasive writing, winning oral arguments, and her unwavering and reassuring advocacy of their interests.

Ariel is a litigator and feels at home in a courtroom. She has handled all aspects of litigation, from counseling clients, developing case strategy, and conducting discovery, to defending and taking depositions, drafting pleadings and motions, arguing motions in court, and leading trial teams. She has successfully litigated cases in trial and appellate courts throughout the United States in a wide variety of areas, including white collar crimes, antitrust law, labor and employment, insurance litigation, malpractice, transactional work, franchise law, fraud, and general commercial litigation.

","CountryCode":"US","CssClass":"card card-lawyer card-lawyer-biography highlight d-flex flex-column border-0 rounded text-white background-dark-blue-gray background-dark-blue-gray-highlighted-hover","CssClasses":["card","card-lawyer","card-lawyer-biography","highlight","d-flex","flex-column","border-0","rounded","text-white","background-dark-blue-gray","background-dark-blue-gray-highlighted-hover"],"AriaLabel":"LawyerBio","ViewName":"LawyerBio","ViewPath":"~/Views/Shared/Components/Cards/Lawyers/LawyerBio.cshtml"},null],"BasicInfo":{"IsLoty":false,"LotyBadgeUrl":null,"PublicationListId":2,"HasLawyerProfileImage":true,"LawyerProfileImageUrl":"https://cdn.blrankings.com/best-lawyers/lawyer-images/ariel-schepers-wilson-338024?t=2022110208114752","IsLocked":false,"HasLawyerProfile":true,"LawyerProfileUrl":"https://www.bestlawyers.com/lawyers/ariel-wilson/338024","LinkTarget":null,"LinkRel":null,"LawyerId":0,"LawyerFullName":"Ariel Wilson","LawyerGivenName":"Ariel","LawyerMiddleName":null,"LawyerFamilyName":"Wilson","LawyerInitials":"AW","HasFirmProfile":false,"FirmProfileUrl":null,"FirmName":"Riley Safer Holmes & Cancila LLP","RecognizedSinceYear":2022,"LocationName":"Ann Arbor, Michigan","CountryCode":"US","TrafficId":338024,"TrafficCategory":"lawyer","PracticeAreas":["Commercial Litigation","Criminal Defense: White-Collar"],"SpecificFocuses":[],"CssClass":"card card-lawyer card-lawyer-basic-info card-lawyer-blotw highlight d-flex flex-column border-0 rounded text-charcoal background-white-lg background-white-lg-highlighted-hover","CssClasses":["card","card-lawyer","card-lawyer-basic-info","card-lawyer-blotw","highlight","d-flex","flex-column","border-0","rounded","text-charcoal","background-white-lg","background-white-lg-highlighted-hover"],"AriaLabel":"LawyerBasicInfo","ViewName":"LawyerBasicInfo","ViewPath":"~/Views/Shared/Components/Cards/Lawyers/LawyerBasicInfo.cshtml"},"Biography":{"PublicationListId":2,"HasLawyerProfileImage":true,"LawyerProfileImageUrl":"https://cdn.blrankings.com/best-lawyers/lawyer-images/ariel-schepers-wilson-338024?t=2022110208114752","IsLocked":false,"HasLawyerProfile":true,"LawyerProfileUrl":"https://www.bestlawyers.com/lawyers/ariel-wilson/338024","LinkTarget":null,"LinkRel":null,"LawyerFullName":"Ariel Wilson","LawyerGivenName":"Ariel","LawyerMiddleName":null,"LawyerFamilyName":"Wilson","LawyerInitials":"AW","Biography":"

Named a Rising Star for each of the past four years, Ariel Wilson has made a name for herself in the legal world early in her career. Her accolades follow her outside the courtroom, where clients turn to Ariel for her attention to detail, persuasive writing, winning oral arguments, and her unwavering and reassuring advocacy of their interests.

Ariel is a litigator and feels at home in a courtroom. She has handled all aspects of litigation, from counseling clients, developing case strategy, and conducting discovery, to defending and taking depositions, drafting pleadings and motions, arguing motions in court, and leading trial teams. She has successfully litigated cases in trial and appellate courts throughout the United States in a wide variety of areas, including white collar crimes, antitrust law, labor and employment, insurance litigation, malpractice, transactional work, franchise law, fraud, and general commercial litigation.

","CountryCode":"US","CssClass":"card card-lawyer card-lawyer-biography highlight d-flex flex-column border-0 rounded text-white background-dark-blue-gray background-dark-blue-gray-highlighted-hover","CssClasses":["card","card-lawyer","card-lawyer-biography","highlight","d-flex","flex-column","border-0","rounded","text-white","background-dark-blue-gray","background-dark-blue-gray-highlighted-hover"],"AriaLabel":"LawyerBio","ViewName":"LawyerBio","ViewPath":"~/Views/Shared/Components/Cards/Lawyers/LawyerBio.cshtml"},"Contact":null,"ViewName":"Paged","ViewPath":"~/Views/Shared/Components/Cards/Paged.cshtml","CssClass":"card d-flex flex-column border-0 rounded text-charcoal background-transparent swiper-slide","CssClasses":["card","d-flex","flex-column","border-0","rounded","text-charcoal","background-transparent","swiper-slide"],"AriaLabel":"Paged"},{"Pages":[{"IsLoty":false,"LotyBadgeUrl":null,"PublicationListId":2,"HasLawyerProfileImage":true,"LawyerProfileImageUrl":"https://cdn.blrankings.com/best-lawyers/lawyer-images/erin-gasparka-336789?t=2022110204004932","IsLocked":false,"HasLawyerProfile":true,"LawyerProfileUrl":"https://www.bestlawyers.com/lawyers/erin-gasparka/336789","LinkTarget":null,"LinkRel":null,"LawyerId":0,"LawyerFullName":"Erin Gasparka","LawyerGivenName":"Erin","LawyerMiddleName":null,"LawyerFamilyName":"Gasparka","LawyerInitials":"EG","HasFirmProfile":false,"FirmProfileUrl":null,"FirmName":"Riley Safer Holmes & Cancila LLP","RecognizedSinceYear":2022,"LocationName":"Chicago, Illinois","CountryCode":"US","TrafficId":336789,"TrafficCategory":"lawyer","PracticeAreas":["Commercial Litigation","Intellectual Property Law"],"SpecificFocuses":[],"CssClass":"card card-lawyer card-lawyer-basic-info card-lawyer-blotw highlight d-flex flex-column border-0 rounded text-charcoal background-white-lg background-white-lg-highlighted-hover","CssClasses":["card","card-lawyer","card-lawyer-basic-info","card-lawyer-blotw","highlight","d-flex","flex-column","border-0","rounded","text-charcoal","background-white-lg","background-white-lg-highlighted-hover"],"AriaLabel":"LawyerBasicInfo","ViewName":"LawyerBasicInfo","ViewPath":"~/Views/Shared/Components/Cards/Lawyers/LawyerBasicInfo.cshtml"},{"PublicationListId":2,"HasLawyerProfileImage":true,"LawyerProfileImageUrl":"https://cdn.blrankings.com/best-lawyers/lawyer-images/erin-gasparka-336789?t=2022110204004932","IsLocked":false,"HasLawyerProfile":true,"LawyerProfileUrl":"https://www.bestlawyers.com/lawyers/erin-gasparka/336789","LinkTarget":null,"LinkRel":null,"LawyerFullName":"Erin Gasparka","LawyerGivenName":"Erin","LawyerMiddleName":null,"LawyerFamilyName":"Gasparka","LawyerInitials":"EG","Biography":"A professional problem solver with strong investigative, analytic, and communication skills, Erin Gasparka helps clients distill any dilemma down to its essence, whether it be developing nuanced defenses to undermine white collar allegations or analyzing a company's business and cultural profile to create a robust compliance program.","CountryCode":"US","CssClass":"card card-lawyer card-lawyer-biography highlight d-flex flex-column border-0 rounded text-white background-dark-blue-gray background-dark-blue-gray-highlighted-hover","CssClasses":["card","card-lawyer","card-lawyer-biography","highlight","d-flex","flex-column","border-0","rounded","text-white","background-dark-blue-gray","background-dark-blue-gray-highlighted-hover"],"AriaLabel":"LawyerBio","ViewName":"LawyerBio","ViewPath":"~/Views/Shared/Components/Cards/Lawyers/LawyerBio.cshtml"},null],"BasicInfo":{"IsLoty":false,"LotyBadgeUrl":null,"PublicationListId":2,"HasLawyerProfileImage":true,"LawyerProfileImageUrl":"https://cdn.blrankings.com/best-lawyers/lawyer-images/erin-gasparka-336789?t=2022110204004932","IsLocked":false,"HasLawyerProfile":true,"LawyerProfileUrl":"https://www.bestlawyers.com/lawyers/erin-gasparka/336789","LinkTarget":null,"LinkRel":null,"LawyerId":0,"LawyerFullName":"Erin Gasparka","LawyerGivenName":"Erin","LawyerMiddleName":null,"LawyerFamilyName":"Gasparka","LawyerInitials":"EG","HasFirmProfile":false,"FirmProfileUrl":null,"FirmName":"Riley Safer Holmes & Cancila LLP","RecognizedSinceYear":2022,"LocationName":"Chicago, Illinois","CountryCode":"US","TrafficId":336789,"TrafficCategory":"lawyer","PracticeAreas":["Commercial Litigation","Intellectual Property Law"],"SpecificFocuses":[],"CssClass":"card card-lawyer card-lawyer-basic-info card-lawyer-blotw highlight d-flex flex-column border-0 rounded text-charcoal background-white-lg background-white-lg-highlighted-hover","CssClasses":["card","card-lawyer","card-lawyer-basic-info","card-lawyer-blotw","highlight","d-flex","flex-column","border-0","rounded","text-charcoal","background-white-lg","background-white-lg-highlighted-hover"],"AriaLabel":"LawyerBasicInfo","ViewName":"LawyerBasicInfo","ViewPath":"~/Views/Shared/Components/Cards/Lawyers/LawyerBasicInfo.cshtml"},"Biography":{"PublicationListId":2,"HasLawyerProfileImage":true,"LawyerProfileImageUrl":"https://cdn.blrankings.com/best-lawyers/lawyer-images/erin-gasparka-336789?t=2022110204004932","IsLocked":false,"HasLawyerProfile":true,"LawyerProfileUrl":"https://www.bestlawyers.com/lawyers/erin-gasparka/336789","LinkTarget":null,"LinkRel":null,"LawyerFullName":"Erin Gasparka","LawyerGivenName":"Erin","LawyerMiddleName":null,"LawyerFamilyName":"Gasparka","LawyerInitials":"EG","Biography":"A professional problem solver with strong investigative, analytic, and communication skills, Erin Gasparka helps clients distill any dilemma down to its essence, whether it be developing nuanced defenses to undermine white collar allegations or analyzing a company's business and cultural profile to create a robust compliance program.","CountryCode":"US","CssClass":"card card-lawyer card-lawyer-biography highlight d-flex flex-column border-0 rounded text-white background-dark-blue-gray background-dark-blue-gray-highlighted-hover","CssClasses":["card","card-lawyer","card-lawyer-biography","highlight","d-flex","flex-column","border-0","rounded","text-white","background-dark-blue-gray","background-dark-blue-gray-highlighted-hover"],"AriaLabel":"LawyerBio","ViewName":"LawyerBio","ViewPath":"~/Views/Shared/Components/Cards/Lawyers/LawyerBio.cshtml"},"Contact":null,"ViewName":"Paged","ViewPath":"~/Views/Shared/Components/Cards/Paged.cshtml","CssClass":"card d-flex flex-column border-0 rounded text-charcoal background-transparent swiper-slide","CssClasses":["card","d-flex","flex-column","border-0","rounded","text-charcoal","background-transparent","swiper-slide"],"AriaLabel":"Paged"},{"Pages":[{"IsLoty":false,"LotyBadgeUrl":null,"PublicationListId":2,"HasLawyerProfileImage":true,"LawyerProfileImageUrl":"https://cdn.blrankings.com/best-lawyers/lawyer-images/jasmine-d-morton-360694?t=2022110222262554","IsLocked":false,"HasLawyerProfile":true,"LawyerProfileUrl":"https://www.bestlawyers.com/lawyers/jasmine-d-morton/360694","LinkTarget":null,"LinkRel":null,"LawyerId":0,"LawyerFullName":"Jasmine D. Morton","LawyerGivenName":"Jasmine D.","LawyerMiddleName":null,"LawyerFamilyName":"Morton","LawyerInitials":"JM","HasFirmProfile":false,"FirmProfileUrl":null,"FirmName":"Riley Safer Holmes & Cancila LLP","RecognizedSinceYear":2023,"LocationName":"Chicago, Illinois","CountryCode":"US","TrafficId":360694,"TrafficCategory":"lawyer","PracticeAreas":["Commercial Litigation","Product Liability Litigation - Defendants"],"SpecificFocuses":[],"CssClass":"card card-lawyer card-lawyer-basic-info card-lawyer-blotw highlight d-flex flex-column border-0 rounded text-charcoal background-white-lg background-white-lg-highlighted-hover","CssClasses":["card","card-lawyer","card-lawyer-basic-info","card-lawyer-blotw","highlight","d-flex","flex-column","border-0","rounded","text-charcoal","background-white-lg","background-white-lg-highlighted-hover"],"AriaLabel":"LawyerBasicInfo","ViewName":"LawyerBasicInfo","ViewPath":"~/Views/Shared/Components/Cards/Lawyers/LawyerBasicInfo.cshtml"},{"PublicationListId":2,"HasLawyerProfileImage":true,"LawyerProfileImageUrl":"https://cdn.blrankings.com/best-lawyers/lawyer-images/jasmine-d-morton-360694?t=2022110222262554","IsLocked":false,"HasLawyerProfile":true,"LawyerProfileUrl":"https://www.bestlawyers.com/lawyers/jasmine-d-morton/360694","LinkTarget":null,"LinkRel":null,"LawyerFullName":"Jasmine D. Morton","LawyerGivenName":"Jasmine D.","LawyerMiddleName":null,"LawyerFamilyName":"Morton","LawyerInitials":"JM","Biography":"

A versatile commercial litigator with experience that ranges from counseling employers on policy matters to appellate advocacy work, Jasmine Morton brings an outstanding work ethic, skill, and commitment to team work to every client she serves.

Jasmine focuses her practice on complex civil litigation, including False Claims Act cases, government enforcement inquiries, employment disputes, automobile liability, personal injury, general tort/negligence, and premises liability claims, and commercial litigation at all stages of litigation. She has particular experience in serving clients in the health care, food, and transportation industries.

","CountryCode":"US","CssClass":"card card-lawyer card-lawyer-biography highlight d-flex flex-column border-0 rounded text-white background-dark-blue-gray background-dark-blue-gray-highlighted-hover","CssClasses":["card","card-lawyer","card-lawyer-biography","highlight","d-flex","flex-column","border-0","rounded","text-white","background-dark-blue-gray","background-dark-blue-gray-highlighted-hover"],"AriaLabel":"LawyerBio","ViewName":"LawyerBio","ViewPath":"~/Views/Shared/Components/Cards/Lawyers/LawyerBio.cshtml"},null],"BasicInfo":{"IsLoty":false,"LotyBadgeUrl":null,"PublicationListId":2,"HasLawyerProfileImage":true,"LawyerProfileImageUrl":"https://cdn.blrankings.com/best-lawyers/lawyer-images/jasmine-d-morton-360694?t=2022110222262554","IsLocked":false,"HasLawyerProfile":true,"LawyerProfileUrl":"https://www.bestlawyers.com/lawyers/jasmine-d-morton/360694","LinkTarget":null,"LinkRel":null,"LawyerId":0,"LawyerFullName":"Jasmine D. Morton","LawyerGivenName":"Jasmine D.","LawyerMiddleName":null,"LawyerFamilyName":"Morton","LawyerInitials":"JM","HasFirmProfile":false,"FirmProfileUrl":null,"FirmName":"Riley Safer Holmes & Cancila LLP","RecognizedSinceYear":2023,"LocationName":"Chicago, Illinois","CountryCode":"US","TrafficId":360694,"TrafficCategory":"lawyer","PracticeAreas":["Commercial Litigation","Product Liability Litigation - Defendants"],"SpecificFocuses":[],"CssClass":"card card-lawyer card-lawyer-basic-info card-lawyer-blotw highlight d-flex flex-column border-0 rounded text-charcoal background-white-lg background-white-lg-highlighted-hover","CssClasses":["card","card-lawyer","card-lawyer-basic-info","card-lawyer-blotw","highlight","d-flex","flex-column","border-0","rounded","text-charcoal","background-white-lg","background-white-lg-highlighted-hover"],"AriaLabel":"LawyerBasicInfo","ViewName":"LawyerBasicInfo","ViewPath":"~/Views/Shared/Components/Cards/Lawyers/LawyerBasicInfo.cshtml"},"Biography":{"PublicationListId":2,"HasLawyerProfileImage":true,"LawyerProfileImageUrl":"https://cdn.blrankings.com/best-lawyers/lawyer-images/jasmine-d-morton-360694?t=2022110222262554","IsLocked":false,"HasLawyerProfile":true,"LawyerProfileUrl":"https://www.bestlawyers.com/lawyers/jasmine-d-morton/360694","LinkTarget":null,"LinkRel":null,"LawyerFullName":"Jasmine D. Morton","LawyerGivenName":"Jasmine D.","LawyerMiddleName":null,"LawyerFamilyName":"Morton","LawyerInitials":"JM","Biography":"

A versatile commercial litigator with experience that ranges from counseling employers on policy matters to appellate advocacy work, Jasmine Morton brings an outstanding work ethic, skill, and commitment to team work to every client she serves.

Jasmine focuses her practice on complex civil litigation, including False Claims Act cases, government enforcement inquiries, employment disputes, automobile liability, personal injury, general tort/negligence, and premises liability claims, and commercial litigation at all stages of litigation. She has particular experience in serving clients in the health care, food, and transportation industries.

","CountryCode":"US","CssClass":"card card-lawyer card-lawyer-biography highlight d-flex flex-column border-0 rounded text-white background-dark-blue-gray background-dark-blue-gray-highlighted-hover","CssClasses":["card","card-lawyer","card-lawyer-biography","highlight","d-flex","flex-column","border-0","rounded","text-white","background-dark-blue-gray","background-dark-blue-gray-highlighted-hover"],"AriaLabel":"LawyerBio","ViewName":"LawyerBio","ViewPath":"~/Views/Shared/Components/Cards/Lawyers/LawyerBio.cshtml"},"Contact":null,"ViewName":"Paged","ViewPath":"~/Views/Shared/Components/Cards/Paged.cshtml","CssClass":"card d-flex flex-column border-0 rounded text-charcoal background-transparent swiper-slide","CssClasses":["card","d-flex","flex-column","border-0","rounded","text-charcoal","background-transparent","swiper-slide"],"AriaLabel":"Paged"},{"Pages":[{"IsLoty":false,"LotyBadgeUrl":null,"PublicationListId":2,"HasLawyerProfileImage":true,"LawyerProfileImageUrl":"https://cdn.blrankings.com/best-lawyers/lawyer-images/jennifer-jen-steeve-336792?t=2022110207470742","IsLocked":false,"HasLawyerProfile":true,"LawyerProfileUrl":"https://www.bestlawyers.com/lawyers/jennifer-jen-steeve/336792","LinkTarget":null,"LinkRel":null,"LawyerId":0,"LawyerFullName":"Jennifer \"Jen\" Steeve","LawyerGivenName":"Jennifer","LawyerMiddleName":null,"LawyerFamilyName":"Steeve","LawyerInitials":"JS","HasFirmProfile":false,"FirmProfileUrl":null,"FirmName":"Riley Safer Holmes & Cancila LLP","RecognizedSinceYear":2022,"LocationName":"Orange County, California","CountryCode":"US","TrafficId":336792,"TrafficCategory":"lawyer","PracticeAreas":["Commercial Litigation","Product Liability Litigation - Defendants"],"SpecificFocuses":[],"CssClass":"card card-lawyer card-lawyer-basic-info card-lawyer-blotw highlight d-flex flex-column border-0 rounded text-charcoal background-white-lg background-white-lg-highlighted-hover","CssClasses":["card","card-lawyer","card-lawyer-basic-info","card-lawyer-blotw","highlight","d-flex","flex-column","border-0","rounded","text-charcoal","background-white-lg","background-white-lg-highlighted-hover"],"AriaLabel":"LawyerBasicInfo","ViewName":"LawyerBasicInfo","ViewPath":"~/Views/Shared/Components/Cards/Lawyers/LawyerBasicInfo.cshtml"},{"PublicationListId":2,"HasLawyerProfileImage":true,"LawyerProfileImageUrl":"https://cdn.blrankings.com/best-lawyers/lawyer-images/jennifer-jen-steeve-336792?t=2022110207470742","IsLocked":false,"HasLawyerProfile":true,"LawyerProfileUrl":"https://www.bestlawyers.com/lawyers/jennifer-jen-steeve/336792","LinkTarget":null,"LinkRel":null,"LawyerFullName":"Jennifer \"Jen\" Steeve","LawyerGivenName":"Jennifer","LawyerMiddleName":null,"LawyerFamilyName":"Steeve","LawyerInitials":"JS","Biography":"Jennifer Steeve handles high-stakes trial and appellate matters nationwide on behalf of major companies in a variety of industries, including aviation, finance, energy, and technology.","CountryCode":"US","CssClass":"card card-lawyer card-lawyer-biography highlight d-flex flex-column border-0 rounded text-white background-dark-blue-gray background-dark-blue-gray-highlighted-hover","CssClasses":["card","card-lawyer","card-lawyer-biography","highlight","d-flex","flex-column","border-0","rounded","text-white","background-dark-blue-gray","background-dark-blue-gray-highlighted-hover"],"AriaLabel":"LawyerBio","ViewName":"LawyerBio","ViewPath":"~/Views/Shared/Components/Cards/Lawyers/LawyerBio.cshtml"},null],"BasicInfo":{"IsLoty":false,"LotyBadgeUrl":null,"PublicationListId":2,"HasLawyerProfileImage":true,"LawyerProfileImageUrl":"https://cdn.blrankings.com/best-lawyers/lawyer-images/jennifer-jen-steeve-336792?t=2022110207470742","IsLocked":false,"HasLawyerProfile":true,"LawyerProfileUrl":"https://www.bestlawyers.com/lawyers/jennifer-jen-steeve/336792","LinkTarget":null,"LinkRel":null,"LawyerId":0,"LawyerFullName":"Jennifer \"Jen\" Steeve","LawyerGivenName":"Jennifer","LawyerMiddleName":null,"LawyerFamilyName":"Steeve","LawyerInitials":"JS","HasFirmProfile":false,"FirmProfileUrl":null,"FirmName":"Riley Safer Holmes & Cancila LLP","RecognizedSinceYear":2022,"LocationName":"Orange County, California","CountryCode":"US","TrafficId":336792,"TrafficCategory":"lawyer","PracticeAreas":["Commercial Litigation","Product Liability Litigation - Defendants"],"SpecificFocuses":[],"CssClass":"card card-lawyer card-lawyer-basic-info card-lawyer-blotw highlight d-flex flex-column border-0 rounded text-charcoal background-white-lg background-white-lg-highlighted-hover","CssClasses":["card","card-lawyer","card-lawyer-basic-info","card-lawyer-blotw","highlight","d-flex","flex-column","border-0","rounded","text-charcoal","background-white-lg","background-white-lg-highlighted-hover"],"AriaLabel":"LawyerBasicInfo","ViewName":"LawyerBasicInfo","ViewPath":"~/Views/Shared/Components/Cards/Lawyers/LawyerBasicInfo.cshtml"},"Biography":{"PublicationListId":2,"HasLawyerProfileImage":true,"LawyerProfileImageUrl":"https://cdn.blrankings.com/best-lawyers/lawyer-images/jennifer-jen-steeve-336792?t=2022110207470742","IsLocked":false,"HasLawyerProfile":true,"LawyerProfileUrl":"https://www.bestlawyers.com/lawyers/jennifer-jen-steeve/336792","LinkTarget":null,"LinkRel":null,"LawyerFullName":"Jennifer \"Jen\" Steeve","LawyerGivenName":"Jennifer","LawyerMiddleName":null,"LawyerFamilyName":"Steeve","LawyerInitials":"JS","Biography":"Jennifer Steeve handles high-stakes trial and appellate matters nationwide on behalf of major companies in a variety of industries, including aviation, finance, energy, and technology.","CountryCode":"US","CssClass":"card card-lawyer card-lawyer-biography highlight d-flex flex-column border-0 rounded text-white background-dark-blue-gray background-dark-blue-gray-highlighted-hover","CssClasses":["card","card-lawyer","card-lawyer-biography","highlight","d-flex","flex-column","border-0","rounded","text-white","background-dark-blue-gray","background-dark-blue-gray-highlighted-hover"],"AriaLabel":"LawyerBio","ViewName":"LawyerBio","ViewPath":"~/Views/Shared/Components/Cards/Lawyers/LawyerBio.cshtml"},"Contact":null,"ViewName":"Paged","ViewPath":"~/Views/Shared/Components/Cards/Paged.cshtml","CssClass":"card d-flex flex-column border-0 rounded text-charcoal background-transparent swiper-slide","CssClasses":["card","d-flex","flex-column","border-0","rounded","text-charcoal","background-transparent","swiper-slide"],"AriaLabel":"Paged"},{"Pages":[{"IsLoty":false,"LotyBadgeUrl":null,"PublicationListId":2,"HasLawyerProfileImage":true,"LawyerProfileImageUrl":"https://cdn.blrankings.com/best-lawyers/lawyer-images/lauren-abendshien-360689?t=2022110203155253","IsLocked":false,"HasLawyerProfile":true,"LawyerProfileUrl":"https://www.bestlawyers.com/lawyers/lauren-abendshien/360689","LinkTarget":null,"LinkRel":null,"LawyerId":0,"LawyerFullName":"Lauren Abendshien","LawyerGivenName":"Lauren","LawyerMiddleName":null,"LawyerFamilyName":"Abendshien","LawyerInitials":"LA","HasFirmProfile":false,"FirmProfileUrl":null,"FirmName":"Riley Safer Holmes & Cancila LLP","RecognizedSinceYear":2023,"LocationName":"Chicago, Illinois","CountryCode":"US","TrafficId":360689,"TrafficCategory":"lawyer","PracticeAreas":["Insurance Law","Litigation - Intellectual Property"],"SpecificFocuses":[],"CssClass":"card card-lawyer card-lawyer-basic-info card-lawyer-blotw highlight d-flex flex-column border-0 rounded text-charcoal background-white-lg background-white-lg-highlighted-hover","CssClasses":["card","card-lawyer","card-lawyer-basic-info","card-lawyer-blotw","highlight","d-flex","flex-column","border-0","rounded","text-charcoal","background-white-lg","background-white-lg-highlighted-hover"],"AriaLabel":"LawyerBasicInfo","ViewName":"LawyerBasicInfo","ViewPath":"~/Views/Shared/Components/Cards/Lawyers/LawyerBasicInfo.cshtml"},{"PublicationListId":2,"HasLawyerProfileImage":true,"LawyerProfileImageUrl":"https://cdn.blrankings.com/best-lawyers/lawyer-images/lauren-abendshien-360689?t=2022110203155253","IsLocked":false,"HasLawyerProfile":true,"LawyerProfileUrl":"https://www.bestlawyers.com/lawyers/lauren-abendshien/360689","LinkTarget":null,"LinkRel":null,"LawyerFullName":"Lauren Abendshien","LawyerGivenName":"Lauren","LawyerMiddleName":null,"LawyerFamilyName":"Abendshien","LawyerInitials":"LA","Biography":"

Insurance-industry clients count on Lauren Abendshien to produce the smart, well-written briefs and other documents that lead to successful resolutions in complex and difficult coverage disputes.

Lauren focuses her litigation practice on representing domestic and international insurers. With a professional background that includes work in the hard sciences, business consulting, and three years of judicial clerkships, Lauren approaches her work with intellectual rigor, attention to detail, and a love of language. She consistently produces written work product that protects her clients' interests, providing deep insights and novel interpretations that help achieve their goals and move contentious matters toward resolution.

","CountryCode":"US","CssClass":"card card-lawyer card-lawyer-biography highlight d-flex flex-column border-0 rounded text-white background-dark-blue-gray background-dark-blue-gray-highlighted-hover","CssClasses":["card","card-lawyer","card-lawyer-biography","highlight","d-flex","flex-column","border-0","rounded","text-white","background-dark-blue-gray","background-dark-blue-gray-highlighted-hover"],"AriaLabel":"LawyerBio","ViewName":"LawyerBio","ViewPath":"~/Views/Shared/Components/Cards/Lawyers/LawyerBio.cshtml"},null],"BasicInfo":{"IsLoty":false,"LotyBadgeUrl":null,"PublicationListId":2,"HasLawyerProfileImage":true,"LawyerProfileImageUrl":"https://cdn.blrankings.com/best-lawyers/lawyer-images/lauren-abendshien-360689?t=2022110203155253","IsLocked":false,"HasLawyerProfile":true,"LawyerProfileUrl":"https://www.bestlawyers.com/lawyers/lauren-abendshien/360689","LinkTarget":null,"LinkRel":null,"LawyerId":0,"LawyerFullName":"Lauren Abendshien","LawyerGivenName":"Lauren","LawyerMiddleName":null,"LawyerFamilyName":"Abendshien","LawyerInitials":"LA","HasFirmProfile":false,"FirmProfileUrl":null,"FirmName":"Riley Safer Holmes & Cancila LLP","RecognizedSinceYear":2023,"LocationName":"Chicago, Illinois","CountryCode":"US","TrafficId":360689,"TrafficCategory":"lawyer","PracticeAreas":["Insurance Law","Litigation - Intellectual Property"],"SpecificFocuses":[],"CssClass":"card card-lawyer card-lawyer-basic-info card-lawyer-blotw highlight d-flex flex-column border-0 rounded text-charcoal background-white-lg background-white-lg-highlighted-hover","CssClasses":["card","card-lawyer","card-lawyer-basic-info","card-lawyer-blotw","highlight","d-flex","flex-column","border-0","rounded","text-charcoal","background-white-lg","background-white-lg-highlighted-hover"],"AriaLabel":"LawyerBasicInfo","ViewName":"LawyerBasicInfo","ViewPath":"~/Views/Shared/Components/Cards/Lawyers/LawyerBasicInfo.cshtml"},"Biography":{"PublicationListId":2,"HasLawyerProfileImage":true,"LawyerProfileImageUrl":"https://cdn.blrankings.com/best-lawyers/lawyer-images/lauren-abendshien-360689?t=2022110203155253","IsLocked":false,"HasLawyerProfile":true,"LawyerProfileUrl":"https://www.bestlawyers.com/lawyers/lauren-abendshien/360689","LinkTarget":null,"LinkRel":null,"LawyerFullName":"Lauren Abendshien","LawyerGivenName":"Lauren","LawyerMiddleName":null,"LawyerFamilyName":"Abendshien","LawyerInitials":"LA","Biography":"

Insurance-industry clients count on Lauren Abendshien to produce the smart, well-written briefs and other documents that lead to successful resolutions in complex and difficult coverage disputes.

Lauren focuses her litigation practice on representing domestic and international insurers. With a professional background that includes work in the hard sciences, business consulting, and three years of judicial clerkships, Lauren approaches her work with intellectual rigor, attention to detail, and a love of language. She consistently produces written work product that protects her clients' interests, providing deep insights and novel interpretations that help achieve their goals and move contentious matters toward resolution.

","CountryCode":"US","CssClass":"card card-lawyer card-lawyer-biography highlight d-flex flex-column border-0 rounded text-white background-dark-blue-gray background-dark-blue-gray-highlighted-hover","CssClasses":["card","card-lawyer","card-lawyer-biography","highlight","d-flex","flex-column","border-0","rounded","text-white","background-dark-blue-gray","background-dark-blue-gray-highlighted-hover"],"AriaLabel":"LawyerBio","ViewName":"LawyerBio","ViewPath":"~/Views/Shared/Components/Cards/Lawyers/LawyerBio.cshtml"},"Contact":null,"ViewName":"Paged","ViewPath":"~/Views/Shared/Components/Cards/Paged.cshtml","CssClass":"card d-flex flex-column border-0 rounded text-charcoal background-transparent swiper-slide","CssClasses":["card","d-flex","flex-column","border-0","rounded","text-charcoal","background-transparent","swiper-slide"],"AriaLabel":"Paged"},{"Pages":[{"IsLoty":false,"LotyBadgeUrl":null,"PublicationListId":2,"HasLawyerProfileImage":true,"LawyerProfileImageUrl":"https://cdn.blrankings.com/best-lawyers/lawyer-images/lauren-jaffe-284258?t=2022110205244729","IsLocked":false,"HasLawyerProfile":true,"LawyerProfileUrl":"https://www.bestlawyers.com/lawyers/lauren-jaffe/284258","LinkTarget":null,"LinkRel":null,"LawyerId":0,"LawyerFullName":"Lauren Jaffe","LawyerGivenName":"Lauren","LawyerMiddleName":null,"LawyerFamilyName":"Jaffe","LawyerInitials":"LJ","HasFirmProfile":false,"FirmProfileUrl":null,"FirmName":"Riley Safer Holmes & Cancila LLP","RecognizedSinceYear":2021,"LocationName":"Chicago, Illinois","CountryCode":"US","TrafficId":284258,"TrafficCategory":"lawyer","PracticeAreas":["Commercial Litigation","Criminal Defense: White-Collar","Mass Tort Litigation / Class Actions - Defendants"],"SpecificFocuses":[],"CssClass":"card card-lawyer card-lawyer-basic-info card-lawyer-blotw highlight d-flex flex-column border-0 rounded text-charcoal background-white-lg background-white-lg-highlighted-hover","CssClasses":["card","card-lawyer","card-lawyer-basic-info","card-lawyer-blotw","highlight","d-flex","flex-column","border-0","rounded","text-charcoal","background-white-lg","background-white-lg-highlighted-hover"],"AriaLabel":"LawyerBasicInfo","ViewName":"LawyerBasicInfo","ViewPath":"~/Views/Shared/Components/Cards/Lawyers/LawyerBasicInfo.cshtml"},{"PublicationListId":2,"HasLawyerProfileImage":true,"LawyerProfileImageUrl":"https://cdn.blrankings.com/best-lawyers/lawyer-images/lauren-jaffe-284258?t=2022110205244729","IsLocked":false,"HasLawyerProfile":true,"LawyerProfileUrl":"https://www.bestlawyers.com/lawyers/lauren-jaffe/284258","LinkTarget":null,"LinkRel":null,"LawyerFullName":"Lauren Jaffe","LawyerGivenName":"Lauren","LawyerMiddleName":null,"LawyerFamilyName":"Jaffe","LawyerInitials":"LJ","Biography":"

Lauren Jaffe serves clients in matters from discreet internal investigations to large-scale class actions, leveraging experience as a paralegal for the Department of Justice, a student representing federal criminal defendants, a federal judicial law clerk, and an attorney working alongside an in-house compliance team.

Lauren helps clients navigate a wide variety of matters, with a particular focus on commercial and white collar cases. She also handles class actions, internal and government investigations, and cases involving civil rights violations. Lauren has experience in all phases of litigation from investigation through trial, including drafting successful dispositive motions, briefs, and sentencing memoranda, arguing dispositive and expert-related motions, handling all aspects of discovery, negotiating settlements, and preparing and examining witnesses for deposition and trial. Lauren practices in both federal and state court.

","CountryCode":"US","CssClass":"card card-lawyer card-lawyer-biography highlight d-flex flex-column border-0 rounded text-white background-dark-blue-gray background-dark-blue-gray-highlighted-hover","CssClasses":["card","card-lawyer","card-lawyer-biography","highlight","d-flex","flex-column","border-0","rounded","text-white","background-dark-blue-gray","background-dark-blue-gray-highlighted-hover"],"AriaLabel":"LawyerBio","ViewName":"LawyerBio","ViewPath":"~/Views/Shared/Components/Cards/Lawyers/LawyerBio.cshtml"},null],"BasicInfo":{"IsLoty":false,"LotyBadgeUrl":null,"PublicationListId":2,"HasLawyerProfileImage":true,"LawyerProfileImageUrl":"https://cdn.blrankings.com/best-lawyers/lawyer-images/lauren-jaffe-284258?t=2022110205244729","IsLocked":false,"HasLawyerProfile":true,"LawyerProfileUrl":"https://www.bestlawyers.com/lawyers/lauren-jaffe/284258","LinkTarget":null,"LinkRel":null,"LawyerId":0,"LawyerFullName":"Lauren Jaffe","LawyerGivenName":"Lauren","LawyerMiddleName":null,"LawyerFamilyName":"Jaffe","LawyerInitials":"LJ","HasFirmProfile":false,"FirmProfileUrl":null,"FirmName":"Riley Safer Holmes & Cancila LLP","RecognizedSinceYear":2021,"LocationName":"Chicago, Illinois","CountryCode":"US","TrafficId":284258,"TrafficCategory":"lawyer","PracticeAreas":["Commercial Litigation","Criminal Defense: White-Collar","Mass Tort Litigation / Class Actions - Defendants"],"SpecificFocuses":[],"CssClass":"card card-lawyer card-lawyer-basic-info card-lawyer-blotw highlight d-flex flex-column border-0 rounded text-charcoal background-white-lg background-white-lg-highlighted-hover","CssClasses":["card","card-lawyer","card-lawyer-basic-info","card-lawyer-blotw","highlight","d-flex","flex-column","border-0","rounded","text-charcoal","background-white-lg","background-white-lg-highlighted-hover"],"AriaLabel":"LawyerBasicInfo","ViewName":"LawyerBasicInfo","ViewPath":"~/Views/Shared/Components/Cards/Lawyers/LawyerBasicInfo.cshtml"},"Biography":{"PublicationListId":2,"HasLawyerProfileImage":true,"LawyerProfileImageUrl":"https://cdn.blrankings.com/best-lawyers/lawyer-images/lauren-jaffe-284258?t=2022110205244729","IsLocked":false,"HasLawyerProfile":true,"LawyerProfileUrl":"https://www.bestlawyers.com/lawyers/lauren-jaffe/284258","LinkTarget":null,"LinkRel":null,"LawyerFullName":"Lauren Jaffe","LawyerGivenName":"Lauren","LawyerMiddleName":null,"LawyerFamilyName":"Jaffe","LawyerInitials":"LJ","Biography":"

Lauren Jaffe serves clients in matters from discreet internal investigations to large-scale class actions, leveraging experience as a paralegal for the Department of Justice, a student representing federal criminal defendants, a federal judicial law clerk, and an attorney working alongside an in-house compliance team.

Lauren helps clients navigate a wide variety of matters, with a particular focus on commercial and white collar cases. She also handles class actions, internal and government investigations, and cases involving civil rights violations. Lauren has experience in all phases of litigation from investigation through trial, including drafting successful dispositive motions, briefs, and sentencing memoranda, arguing dispositive and expert-related motions, handling all aspects of discovery, negotiating settlements, and preparing and examining witnesses for deposition and trial. Lauren practices in both federal and state court.

","CountryCode":"US","CssClass":"card card-lawyer card-lawyer-biography highlight d-flex flex-column border-0 rounded text-white background-dark-blue-gray background-dark-blue-gray-highlighted-hover","CssClasses":["card","card-lawyer","card-lawyer-biography","highlight","d-flex","flex-column","border-0","rounded","text-white","background-dark-blue-gray","background-dark-blue-gray-highlighted-hover"],"AriaLabel":"LawyerBio","ViewName":"LawyerBio","ViewPath":"~/Views/Shared/Components/Cards/Lawyers/LawyerBio.cshtml"},"Contact":null,"ViewName":"Paged","ViewPath":"~/Views/Shared/Components/Cards/Paged.cshtml","CssClass":"card d-flex flex-column border-0 rounded text-charcoal background-transparent swiper-slide","CssClasses":["card","d-flex","flex-column","border-0","rounded","text-charcoal","background-transparent","swiper-slide"],"AriaLabel":"Paged"}],"ViewName":"Carousel","ViewPath":"~/Views/Shared/Components/Cards/Multiple/Carousel.cshtml"},"LotyLawyerCards":{"CarouselId":"carousel_1e9d959851f64b358ec846c2acd898a0","Autoplay":false,"SlideDelay":10000,"SpaceBetween":0,"NumSlidesOnLoad":0,"SlidesPerView":0,"HideOverflow":false,"VeriticalAlignSlides":false,"AutoHeight":false,"FreeMode":{"enabled":true,"momentumBounce":false,"sticky":false},"ShowPagination":false,"Calculation":1,"Take":16,"Max":150,"MaxPageCount":20,"Page":1,"PageCount":10,"AjaxUrl":{"UseBinding":false,"Value":"/publications/lawyers/440/US/0/1/true"},"SkipQueryKey":"skip","TakeQueryKey":"take","PageQueryKey":"page","PerPageQueryKey":"per-page","AjaxPropertyName":"cards","ArrowColor":3,"ArrowCssClasses":["background-inherit","border-0","d-flex","align-items-center","text-gold","text-darken-hover"],"ActivePageLinkCssClasses":["background-inherit","border","border-coral","rounded-pill","fs-8","fw-900","text-white","text-darken-hover"],"InactivePageLinkCssClasses":["background-inherit","border-0","fs-8","fw-600","text-light-gray-1","text-darken-hover"],"InitialState":0,"Cards":[{"Pages":[{"IsLoty":true,"LotyBadgeUrl":"https://cdn.blrankings.com/best-lawyers/badge-images/loty-thumbnail-award-2023.png","PublicationListId":1,"HasLawyerProfileImage":true,"LawyerProfileImageUrl":"https://cdn.blrankings.com/best-lawyers/lawyer-images/jacqueline-a-whisnant-50697?t=2021021122001982","IsLocked":false,"HasLawyerProfile":true,"LawyerProfileUrl":"https://www.bestlawyers.com/lawyers/jacqueline-a-whisnant/50697","LinkTarget":null,"LinkRel":null,"LawyerId":0,"LawyerFullName":"Jacqueline A. Whisnant","LawyerGivenName":"Jacqueline A.","LawyerMiddleName":null,"LawyerFamilyName":"Whisnant","LawyerInitials":"JW","HasFirmProfile":false,"FirmProfileUrl":null,"FirmName":"Phillips Whisnant Gazin Gorczyca & Curtin, LLP","RecognizedSinceYear":2006,"LocationName":"Orange County, California","CountryCode":"US","TrafficId":50697,"TrafficCategory":"lawyer","PracticeAreas":["Family Law","Family Law Mediation","Collaborative Law: Family Law"],"SpecificFocuses":[],"CssClass":"card card-lawyer card-lawyer-basic-info card-lawyer-bl highlight d-flex flex-column border-0 rounded text-charcoal background-white-lg background-white-lg-highlighted-hover","CssClasses":["card","card-lawyer","card-lawyer-basic-info","card-lawyer-bl","highlight","d-flex","flex-column","border-0","rounded","text-charcoal","background-white-lg","background-white-lg-highlighted-hover"],"AriaLabel":"LawyerBasicInfo","ViewName":"LawyerBasicInfo","ViewPath":"~/Views/Shared/Components/Cards/Lawyers/LawyerBasicInfo.cshtml"},{"PublicationListId":1,"HasLawyerProfileImage":true,"LawyerProfileImageUrl":"https://cdn.blrankings.com/best-lawyers/lawyer-images/jacqueline-a-whisnant-50697?t=2021021122001982","IsLocked":false,"HasLawyerProfile":true,"LawyerProfileUrl":"https://www.bestlawyers.com/lawyers/jacqueline-a-whisnant/50697","LinkTarget":null,"LinkRel":null,"LawyerFullName":"Jacqueline A. Whisnant","LawyerGivenName":"Jacqueline A.","LawyerMiddleName":null,"LawyerFamilyName":"Whisnant","LawyerInitials":"JW","Biography":"

Jacqueline A. Whisnant, born in Burbank, California in 1960, has been an Orange County resident since 1985. She and her husband, Bruce Whisnant, have two children.

Ms. Whisnant graduated from California State University, Northridge (B.A., 1984) and Loyola Law School of Los Angeles (J.D., 1987). While in law school, she was a member of the Philip C. Jessup International Moot Court Honors Program and held the position of judicial extern for the Honorable Allan E. Broussard of the California State Supreme Court (January – May 1987). She was admitted to the California State Bar in 1987 (and the U.S. Central District of California in 1988) and has practiced law in Orange County thereafter.

Ms. Whisnant started her legal career as a civil attorney handling various business litigation matters. She has been practicing family law exclusively since 1991 and has been a Certified Family Law Specialist with the State Bar of California since 1996. She has been appointed Judge Pro Tem with the Orange County Superior Court and has authored family law articles, including "Division of Community Property: How Many Bites of the Apple do the Parties Really Get?" (Orange County Lawyer, August 1996. See attached). Ms. Whisnant has also lectured on various family law issues, including "Recent Developments in Family Law" (CEB, 1996) and "Analyzing Separate Property and Transmutation Contributions" (CEB, January 2007).

Ms. Whisnant has an AV Preeminent rating with Martindale Hubbell, the highest designation possible. She has been named by Los Angeles Magazine as one of the 50 top female attorneys in Southern California and has been recognized by this magazine since 2002 as one of Orange County's Super Lawyers.

She is a member of the Orange County Bar Association and has served on its Board of Directors (1998-1999; 2001-2003). She is also a member of the Family Law Section of the Orange County Bar and has served on its Executive Committee (1999-2003). She is a past and current member of the Judiciary Committee of the Orange County Bar Association, a special section of the Bar formed to evaluate candidates seeking judicial appointments through the Governor's office and/or through the election process (1998-2003; 2007-2010).

Ms. Whisnant is a founding partner of PWGGC. She and partner Gerald Phillips started the firm in 1999, and it has grown from two lawyers to 16 within the last 17 years. PWGGC is one of the largest family law firms in Southern California. All eight partners have excellent individual reputations and are AV Preeminent-rated attorneys.

While Ms. Whisnant handles all facets of the marital dissolution process, including child and spousal support, custody, and visitation, and characterization and division of property, she focuses primarily on dissolutions with complex business and real estate issues –involving self-employed parties, issues of cash flow, valuation and characterization, tracing of community and separate property interests and assets –and creative division and resolution of such issues. The "dream team" she establishes for her clients usually includes a seasoned forensic accountant as well as estate planning, real estate, corporate, and/or other experts when needed. Regardless of the size or complexity of the case, effective and efficient resolution of the problem is always the first priority.

","CountryCode":"US","CssClass":"card card-lawyer card-lawyer-biography highlight d-flex flex-column border-0 rounded text-white background-dark-blue-gray background-dark-blue-gray-highlighted-hover","CssClasses":["card","card-lawyer","card-lawyer-biography","highlight","d-flex","flex-column","border-0","rounded","text-white","background-dark-blue-gray","background-dark-blue-gray-highlighted-hover"],"AriaLabel":"LawyerBio","ViewName":"LawyerBio","ViewPath":"~/Views/Shared/Components/Cards/Lawyers/LawyerBio.cshtml"},null],"BasicInfo":{"IsLoty":true,"LotyBadgeUrl":"https://cdn.blrankings.com/best-lawyers/badge-images/loty-thumbnail-award-2023.png","PublicationListId":1,"HasLawyerProfileImage":true,"LawyerProfileImageUrl":"https://cdn.blrankings.com/best-lawyers/lawyer-images/jacqueline-a-whisnant-50697?t=2021021122001982","IsLocked":false,"HasLawyerProfile":true,"LawyerProfileUrl":"https://www.bestlawyers.com/lawyers/jacqueline-a-whisnant/50697","LinkTarget":null,"LinkRel":null,"LawyerId":0,"LawyerFullName":"Jacqueline A. Whisnant","LawyerGivenName":"Jacqueline A.","LawyerMiddleName":null,"LawyerFamilyName":"Whisnant","LawyerInitials":"JW","HasFirmProfile":false,"FirmProfileUrl":null,"FirmName":"Phillips Whisnant Gazin Gorczyca & Curtin, LLP","RecognizedSinceYear":2006,"LocationName":"Orange County, California","CountryCode":"US","TrafficId":50697,"TrafficCategory":"lawyer","PracticeAreas":["Family Law","Family Law Mediation","Collaborative Law: Family Law"],"SpecificFocuses":[],"CssClass":"card card-lawyer card-lawyer-basic-info card-lawyer-bl highlight d-flex flex-column border-0 rounded text-charcoal background-white-lg background-white-lg-highlighted-hover","CssClasses":["card","card-lawyer","card-lawyer-basic-info","card-lawyer-bl","highlight","d-flex","flex-column","border-0","rounded","text-charcoal","background-white-lg","background-white-lg-highlighted-hover"],"AriaLabel":"LawyerBasicInfo","ViewName":"LawyerBasicInfo","ViewPath":"~/Views/Shared/Components/Cards/Lawyers/LawyerBasicInfo.cshtml"},"Biography":{"PublicationListId":1,"HasLawyerProfileImage":true,"LawyerProfileImageUrl":"https://cdn.blrankings.com/best-lawyers/lawyer-images/jacqueline-a-whisnant-50697?t=2021021122001982","IsLocked":false,"HasLawyerProfile":true,"LawyerProfileUrl":"https://www.bestlawyers.com/lawyers/jacqueline-a-whisnant/50697","LinkTarget":null,"LinkRel":null,"LawyerFullName":"Jacqueline A. Whisnant","LawyerGivenName":"Jacqueline A.","LawyerMiddleName":null,"LawyerFamilyName":"Whisnant","LawyerInitials":"JW","Biography":"

Jacqueline A. Whisnant, born in Burbank, California in 1960, has been an Orange County resident since 1985. She and her husband, Bruce Whisnant, have two children.

Ms. Whisnant graduated from California State University, Northridge (B.A., 1984) and Loyola Law School of Los Angeles (J.D., 1987). While in law school, she was a member of the Philip C. Jessup International Moot Court Honors Program and held the position of judicial extern for the Honorable Allan E. Broussard of the California State Supreme Court (January – May 1987). She was admitted to the California State Bar in 1987 (and the U.S. Central District of California in 1988) and has practiced law in Orange County thereafter.

Ms. Whisnant started her legal career as a civil attorney handling various business litigation matters. She has been practicing family law exclusively since 1991 and has been a Certified Family Law Specialist with the State Bar of California since 1996. She has been appointed Judge Pro Tem with the Orange County Superior Court and has authored family law articles, including "Division of Community Property: How Many Bites of the Apple do the Parties Really Get?" (Orange County Lawyer, August 1996. See attached). Ms. Whisnant has also lectured on various family law issues, including "Recent Developments in Family Law" (CEB, 1996) and "Analyzing Separate Property and Transmutation Contributions" (CEB, January 2007).

Ms. Whisnant has an AV Preeminent rating with Martindale Hubbell, the highest designation possible. She has been named by Los Angeles Magazine as one of the 50 top female attorneys in Southern California and has been recognized by this magazine since 2002 as one of Orange County's Super Lawyers.

She is a member of the Orange County Bar Association and has served on its Board of Directors (1998-1999; 2001-2003). She is also a member of the Family Law Section of the Orange County Bar and has served on its Executive Committee (1999-2003). She is a past and current member of the Judiciary Committee of the Orange County Bar Association, a special section of the Bar formed to evaluate candidates seeking judicial appointments through the Governor's office and/or through the election process (1998-2003; 2007-2010).

Ms. Whisnant is a founding partner of PWGGC. She and partner Gerald Phillips started the firm in 1999, and it has grown from two lawyers to 16 within the last 17 years. PWGGC is one of the largest family law firms in Southern California. All eight partners have excellent individual reputations and are AV Preeminent-rated attorneys.

While Ms. Whisnant handles all facets of the marital dissolution process, including child and spousal support, custody, and visitation, and characterization and division of property, she focuses primarily on dissolutions with complex business and real estate issues –involving self-employed parties, issues of cash flow, valuation and characterization, tracing of community and separate property interests and assets –and creative division and resolution of such issues. The "dream team" she establishes for her clients usually includes a seasoned forensic accountant as well as estate planning, real estate, corporate, and/or other experts when needed. Regardless of the size or complexity of the case, effective and efficient resolution of the problem is always the first priority.

","CountryCode":"US","CssClass":"card card-lawyer card-lawyer-biography highlight d-flex flex-column border-0 rounded text-white background-dark-blue-gray background-dark-blue-gray-highlighted-hover","CssClasses":["card","card-lawyer","card-lawyer-biography","highlight","d-flex","flex-column","border-0","rounded","text-white","background-dark-blue-gray","background-dark-blue-gray-highlighted-hover"],"AriaLabel":"LawyerBio","ViewName":"LawyerBio","ViewPath":"~/Views/Shared/Components/Cards/Lawyers/LawyerBio.cshtml"},"Contact":null,"ViewName":"Paged","ViewPath":"~/Views/Shared/Components/Cards/Paged.cshtml","CssClass":"card d-flex flex-column border-0 rounded text-charcoal background-transparent swiper-slide","CssClasses":["card","d-flex","flex-column","border-0","rounded","text-charcoal","background-transparent","swiper-slide"],"AriaLabel":"Paged"},{"Pages":[{"IsLoty":true,"LotyBadgeUrl":"https://cdn.blrankings.com/best-lawyers/badge-images/loty-thumbnail-award-2023.png","PublicationListId":1,"HasLawyerProfileImage":true,"LawyerProfileImageUrl":"https://cdn.blrankings.com/best-lawyers/lawyer-images/paula-j-swensen-174023?t=2021021121152376","IsLocked":false,"HasLawyerProfile":true,"LawyerProfileUrl":"https://www.bestlawyers.com/lawyers/paula-j-swensen/174023","LinkTarget":null,"LinkRel":null,"LawyerId":0,"LawyerFullName":"Paula J. Swensen","LawyerGivenName":"Paula J.","LawyerMiddleName":null,"LawyerFamilyName":"Swensen","LawyerInitials":"PS","HasFirmProfile":false,"FirmProfileUrl":null,"FirmName":"Phillips Whisnant Gazin Gorczyca & Curtin, LLP","RecognizedSinceYear":2019,"LocationName":"Orange County, California","CountryCode":"US","TrafficId":174023,"TrafficCategory":"lawyer","PracticeAreas":["Family Law","Family Law Mediation","Collaborative Law: Family Law","Family Law Arbitration"],"SpecificFocuses":[],"CssClass":"card card-lawyer card-lawyer-basic-info card-lawyer-bl highlight d-flex flex-column border-0 rounded text-charcoal background-white-lg background-white-lg-highlighted-hover","CssClasses":["card","card-lawyer","card-lawyer-basic-info","card-lawyer-bl","highlight","d-flex","flex-column","border-0","rounded","text-charcoal","background-white-lg","background-white-lg-highlighted-hover"],"AriaLabel":"LawyerBasicInfo","ViewName":"LawyerBasicInfo","ViewPath":"~/Views/Shared/Components/Cards/Lawyers/LawyerBasicInfo.cshtml"},{"PublicationListId":1,"HasLawyerProfileImage":true,"LawyerProfileImageUrl":"https://cdn.blrankings.com/best-lawyers/lawyer-images/paula-j-swensen-174023?t=2021021121152376","IsLocked":false,"HasLawyerProfile":true,"LawyerProfileUrl":"https://www.bestlawyers.com/lawyers/paula-j-swensen/174023","LinkTarget":null,"LinkRel":null,"LawyerFullName":"Paula J. Swensen","LawyerGivenName":"Paula J.","LawyerMiddleName":null,"LawyerFamilyName":"Swensen","LawyerInitials":"PS","Biography":"

Paula J. Swensen, who was born in Orange, New Jersey in 1955, has been an Orange County resident since 2000 after relocating to California from New England. Ms. Swensen lives in Trabuco Canyon and has three children. She is an avid sports fan, supporting any and all teams from the Boston area.

Ms. Swensen graduated from the University of New Hampshire (B.S., Behavioral Science, highest honors, 1996) and Franklin Pierce Law Center (J.D., 1999; M.A., Intellectual Property).

Between her second and third years of law school, Ms. Swensen completed a summer internship with the Honorable Joseph F. Weis, Jr., of the United States Court of Appeals for the Third Circuit in Pittsburgh, Pennsylvania. The legal analysis and persuasive writing skills garnered through this extraordinary experience redound to the benefit of each one of Ms. Swensen's family law clients.

Ms. Swensen was admitted to the Massachusetts Bar (2000), the California Bar (2003), and the U.S. District Court, Central District of California (2003). Ms. Swensen has been Certified as a Specialist in Family Law by the State Bar of California Board of Legal Specialization.

Ms. Swensen is a member of the Family Law Section of the Orange County Bar and member of the State Bar of California. She also serves as an arbitrator on the Orange County Bar Association Mandatory Fee Arbitration Committee, and in that capacity has adjudicated numerous proceedings as the sole arbitrator. Ms. Swensen is a member of the William P. Gray Legion Lex Inn of Court.

In addition to her litigation practice, Ms. Swensen maintains a growing mediation practice, which brings her expertise as a family law specialist to bear in an arena designed to facilitate a mutually-satisfying resolution to parties engaged in all manner of family law disputes. Ms. Swensen is certified as a mediator under the California Dispute Resolution Programs Act (DRPA). She has participated in the Straus Institute for Dispute Resolution at Pepperdine University and has completed more than 80 hours of advanced training in mediation.

In serving the needs of her clients, Ms. Swensen brings highly-skilled problem solving, compassion, and zeal to the successful resolution of each client's legal family law matter.

Ms. Swensen limits her practice to family law mediation and litigation.

","CountryCode":"US","CssClass":"card card-lawyer card-lawyer-biography highlight d-flex flex-column border-0 rounded text-white background-dark-blue-gray background-dark-blue-gray-highlighted-hover","CssClasses":["card","card-lawyer","card-lawyer-biography","highlight","d-flex","flex-column","border-0","rounded","text-white","background-dark-blue-gray","background-dark-blue-gray-highlighted-hover"],"AriaLabel":"LawyerBio","ViewName":"LawyerBio","ViewPath":"~/Views/Shared/Components/Cards/Lawyers/LawyerBio.cshtml"},null],"BasicInfo":{"IsLoty":true,"LotyBadgeUrl":"https://cdn.blrankings.com/best-lawyers/badge-images/loty-thumbnail-award-2023.png","PublicationListId":1,"HasLawyerProfileImage":true,"LawyerProfileImageUrl":"https://cdn.blrankings.com/best-lawyers/lawyer-images/paula-j-swensen-174023?t=2021021121152376","IsLocked":false,"HasLawyerProfile":true,"LawyerProfileUrl":"https://www.bestlawyers.com/lawyers/paula-j-swensen/174023","LinkTarget":null,"LinkRel":null,"LawyerId":0,"LawyerFullName":"Paula J. Swensen","LawyerGivenName":"Paula J.","LawyerMiddleName":null,"LawyerFamilyName":"Swensen","LawyerInitials":"PS","HasFirmProfile":false,"FirmProfileUrl":null,"FirmName":"Phillips Whisnant Gazin Gorczyca & Curtin, LLP","RecognizedSinceYear":2019,"LocationName":"Orange County, California","CountryCode":"US","TrafficId":174023,"TrafficCategory":"lawyer","PracticeAreas":["Family Law","Family Law Mediation","Collaborative Law: Family Law","Family Law Arbitration"],"SpecificFocuses":[],"CssClass":"card card-lawyer card-lawyer-basic-info card-lawyer-bl highlight d-flex flex-column border-0 rounded text-charcoal background-white-lg background-white-lg-highlighted-hover","CssClasses":["card","card-lawyer","card-lawyer-basic-info","card-lawyer-bl","highlight","d-flex","flex-column","border-0","rounded","text-charcoal","background-white-lg","background-white-lg-highlighted-hover"],"AriaLabel":"LawyerBasicInfo","ViewName":"LawyerBasicInfo","ViewPath":"~/Views/Shared/Components/Cards/Lawyers/LawyerBasicInfo.cshtml"},"Biography":{"PublicationListId":1,"HasLawyerProfileImage":true,"LawyerProfileImageUrl":"https://cdn.blrankings.com/best-lawyers/lawyer-images/paula-j-swensen-174023?t=2021021121152376","IsLocked":false,"HasLawyerProfile":true,"LawyerProfileUrl":"https://www.bestlawyers.com/lawyers/paula-j-swensen/174023","LinkTarget":null,"LinkRel":null,"LawyerFullName":"Paula J. Swensen","LawyerGivenName":"Paula J.","LawyerMiddleName":null,"LawyerFamilyName":"Swensen","LawyerInitials":"PS","Biography":"

Paula J. Swensen, who was born in Orange, New Jersey in 1955, has been an Orange County resident since 2000 after relocating to California from New England. Ms. Swensen lives in Trabuco Canyon and has three children. She is an avid sports fan, supporting any and all teams from the Boston area.

Ms. Swensen graduated from the University of New Hampshire (B.S., Behavioral Science, highest honors, 1996) and Franklin Pierce Law Center (J.D., 1999; M.A., Intellectual Property).

Between her second and third years of law school, Ms. Swensen completed a summer internship with the Honorable Joseph F. Weis, Jr., of the United States Court of Appeals for the Third Circuit in Pittsburgh, Pennsylvania. The legal analysis and persuasive writing skills garnered through this extraordinary experience redound to the benefit of each one of Ms. Swensen's family law clients.

Ms. Swensen was admitted to the Massachusetts Bar (2000), the California Bar (2003), and the U.S. District Court, Central District of California (2003). Ms. Swensen has been Certified as a Specialist in Family Law by the State Bar of California Board of Legal Specialization.

Ms. Swensen is a member of the Family Law Section of the Orange County Bar and member of the State Bar of California. She also serves as an arbitrator on the Orange County Bar Association Mandatory Fee Arbitration Committee, and in that capacity has adjudicated numerous proceedings as the sole arbitrator. Ms. Swensen is a member of the William P. Gray Legion Lex Inn of Court.

In addition to her litigation practice, Ms. Swensen maintains a growing mediation practice, which brings her expertise as a family law specialist to bear in an arena designed to facilitate a mutually-satisfying resolution to parties engaged in all manner of family law disputes. Ms. Swensen is certified as a mediator under the California Dispute Resolution Programs Act (DRPA). She has participated in the Straus Institute for Dispute Resolution at Pepperdine University and has completed more than 80 hours of advanced training in mediation.

In serving the needs of her clients, Ms. Swensen brings highly-skilled problem solving, compassion, and zeal to the successful resolution of each client's legal family law matter.

Ms. Swensen limits her practice to family law mediation and litigation.

","CountryCode":"US","CssClass":"card card-lawyer card-lawyer-biography highlight d-flex flex-column border-0 rounded text-white background-dark-blue-gray background-dark-blue-gray-highlighted-hover","CssClasses":["card","card-lawyer","card-lawyer-biography","highlight","d-flex","flex-column","border-0","rounded","text-white","background-dark-blue-gray","background-dark-blue-gray-highlighted-hover"],"AriaLabel":"LawyerBio","ViewName":"LawyerBio","ViewPath":"~/Views/Shared/Components/Cards/Lawyers/LawyerBio.cshtml"},"Contact":null,"ViewName":"Paged","ViewPath":"~/Views/Shared/Components/Cards/Paged.cshtml","CssClass":"card d-flex flex-column border-0 rounded text-charcoal background-transparent swiper-slide","CssClasses":["card","d-flex","flex-column","border-0","rounded","text-charcoal","background-transparent","swiper-slide"],"AriaLabel":"Paged"},{"Pages":[{"IsLoty":true,"LotyBadgeUrl":"https://cdn.blrankings.com/best-lawyers/badge-images/loty-thumbnail-award-2023.png","PublicationListId":1,"HasLawyerProfileImage":true,"LawyerProfileImageUrl":"https://cdn.blrankings.com/best-lawyers/lawyer-images/shannon-m-mcnulty-172967?t=2021091010381763","IsLocked":false,"HasLawyerProfile":true,"LawyerProfileUrl":"https://www.bestlawyers.com/lawyers/shannon-m-mcnulty/172967","LinkTarget":null,"LinkRel":null,"LawyerId":0,"LawyerFullName":"Shannon M. McNulty","LawyerGivenName":"Shannon M.","LawyerMiddleName":null,"LawyerFamilyName":"McNulty","LawyerInitials":"SM","HasFirmProfile":false,"FirmProfileUrl":null,"FirmName":"Clifford Law Offices","RecognizedSinceYear":2015,"LocationName":"Chicago, Illinois","CountryCode":"US","TrafficId":172967,"TrafficCategory":"lawyer","PracticeAreas":["Personal Injury Litigation - Plaintiffs","Mass Tort Litigation / Class Actions - Plaintiffs","Product Liability Litigation - Plaintiffs"],"SpecificFocuses":[],"CssClass":"card card-lawyer card-lawyer-basic-info card-lawyer-bl highlight d-flex flex-column border-0 rounded text-charcoal background-white-lg background-white-lg-highlighted-hover","CssClasses":["card","card-lawyer","card-lawyer-basic-info","card-lawyer-bl","highlight","d-flex","flex-column","border-0","rounded","text-charcoal","background-white-lg","background-white-lg-highlighted-hover"],"AriaLabel":"LawyerBasicInfo","ViewName":"LawyerBasicInfo","ViewPath":"~/Views/Shared/Components/Cards/Lawyers/LawyerBasicInfo.cshtml"},{"PublicationListId":1,"HasLawyerProfileImage":true,"LawyerProfileImageUrl":"https://cdn.blrankings.com/best-lawyers/lawyer-images/shannon-m-mcnulty-172967?t=2021091010381763","IsLocked":false,"HasLawyerProfile":true,"LawyerProfileUrl":"https://www.bestlawyers.com/lawyers/shannon-m-mcnulty/172967","LinkTarget":null,"LinkRel":null,"LawyerFullName":"Shannon M. McNulty","LawyerGivenName":"Shannon M.","LawyerMiddleName":null,"LawyerFamilyName":"McNulty","LawyerInitials":"SM","Biography":"

Shannon McNulty is a Chicago personal injury lawyer and wrongful death attorney who comes to Clifford Law Offices with a wealth of professional experience from previous employment. Having worked for 10 years with the administration of the Chicago Police Department, she served as the Director of Administration in the Bureau of Operational Services. In this critical role, she was Chief of Staff to the First Deputy Superintendent. She not only became familiar with the inner workings of this complex department; she also was instrumental in the development and implementation of administrative projects and policies. Shannon also was involved with the fact-gathering and notification of all major incidents to Department brass as well, skills which handily translate to her work as a Chicago wrongful death attorney and personal injury lawyer.

Prior to becoming a Chicago wrongful death attorney and personal injury lawyer, Shannon attended night law school at DePaul while working full-time. Shannon's determination resulted in her completing law school one year ahead of schedule. She was recognized as an outstanding student in trial advocacy and contracts, having received the CALI Award for excellence in both of these fields. She holds a Masters of Science from the School of Management of Public Services at DePaul University, which bestowed upon her the American Society of Public Administrators' Student of the Year Award. She graduated cum laude from Loyola University in Chicago.

In addition to her work as a leading Chicago personal injury lawyer and wrongful death attorney, Shannon gives back to the Chicago community. Having worked in the Albany Park neighborhood on crime and prevention efforts, which resulted in her being recognized for outstanding service by the U.N.I.T.E. civic organization, she has also devised and implemented several successful fundraising efforts, including those for families in Chicago's Bronzeville community and for the families of New York Police Officers who died in the 9/11 attacks.

Shannon is a member of the American Bar Association, American Trial Lawyers' Association, Illinois State Bar, Chicago Bar, Illinois Trial Lawyers' Association, and Attorney's Information Exchange Group.

","CountryCode":"US","CssClass":"card card-lawyer card-lawyer-biography highlight d-flex flex-column border-0 rounded text-white background-dark-blue-gray background-dark-blue-gray-highlighted-hover","CssClasses":["card","card-lawyer","card-lawyer-biography","highlight","d-flex","flex-column","border-0","rounded","text-white","background-dark-blue-gray","background-dark-blue-gray-highlighted-hover"],"AriaLabel":"LawyerBio","ViewName":"LawyerBio","ViewPath":"~/Views/Shared/Components/Cards/Lawyers/LawyerBio.cshtml"},null],"BasicInfo":{"IsLoty":true,"LotyBadgeUrl":"https://cdn.blrankings.com/best-lawyers/badge-images/loty-thumbnail-award-2023.png","PublicationListId":1,"HasLawyerProfileImage":true,"LawyerProfileImageUrl":"https://cdn.blrankings.com/best-lawyers/lawyer-images/shannon-m-mcnulty-172967?t=2021091010381763","IsLocked":false,"HasLawyerProfile":true,"LawyerProfileUrl":"https://www.bestlawyers.com/lawyers/shannon-m-mcnulty/172967","LinkTarget":null,"LinkRel":null,"LawyerId":0,"LawyerFullName":"Shannon M. McNulty","LawyerGivenName":"Shannon M.","LawyerMiddleName":null,"LawyerFamilyName":"McNulty","LawyerInitials":"SM","HasFirmProfile":false,"FirmProfileUrl":null,"FirmName":"Clifford Law Offices","RecognizedSinceYear":2015,"LocationName":"Chicago, Illinois","CountryCode":"US","TrafficId":172967,"TrafficCategory":"lawyer","PracticeAreas":["Personal Injury Litigation - Plaintiffs","Mass Tort Litigation / Class Actions - Plaintiffs","Product Liability Litigation - Plaintiffs"],"SpecificFocuses":[],"CssClass":"card card-lawyer card-lawyer-basic-info card-lawyer-bl highlight d-flex flex-column border-0 rounded text-charcoal background-white-lg background-white-lg-highlighted-hover","CssClasses":["card","card-lawyer","card-lawyer-basic-info","card-lawyer-bl","highlight","d-flex","flex-column","border-0","rounded","text-charcoal","background-white-lg","background-white-lg-highlighted-hover"],"AriaLabel":"LawyerBasicInfo","ViewName":"LawyerBasicInfo","ViewPath":"~/Views/Shared/Components/Cards/Lawyers/LawyerBasicInfo.cshtml"},"Biography":{"PublicationListId":1,"HasLawyerProfileImage":true,"LawyerProfileImageUrl":"https://cdn.blrankings.com/best-lawyers/lawyer-images/shannon-m-mcnulty-172967?t=2021091010381763","IsLocked":false,"HasLawyerProfile":true,"LawyerProfileUrl":"https://www.bestlawyers.com/lawyers/shannon-m-mcnulty/172967","LinkTarget":null,"LinkRel":null,"LawyerFullName":"Shannon M. McNulty","LawyerGivenName":"Shannon M.","LawyerMiddleName":null,"LawyerFamilyName":"McNulty","LawyerInitials":"SM","Biography":"

Shannon McNulty is a Chicago personal injury lawyer and wrongful death attorney who comes to Clifford Law Offices with a wealth of professional experience from previous employment. Having worked for 10 years with the administration of the Chicago Police Department, she served as the Director of Administration in the Bureau of Operational Services. In this critical role, she was Chief of Staff to the First Deputy Superintendent. She not only became familiar with the inner workings of this complex department; she also was instrumental in the development and implementation of administrative projects and policies. Shannon also was involved with the fact-gathering and notification of all major incidents to Department brass as well, skills which handily translate to her work as a Chicago wrongful death attorney and personal injury lawyer.

Prior to becoming a Chicago wrongful death attorney and personal injury lawyer, Shannon attended night law school at DePaul while working full-time. Shannon's determination resulted in her completing law school one year ahead of schedule. She was recognized as an outstanding student in trial advocacy and contracts, having received the CALI Award for excellence in both of these fields. She holds a Masters of Science from the School of Management of Public Services at DePaul University, which bestowed upon her the American Society of Public Administrators' Student of the Year Award. She graduated cum laude from Loyola University in Chicago.

In addition to her work as a leading Chicago personal injury lawyer and wrongful death attorney, Shannon gives back to the Chicago community. Having worked in the Albany Park neighborhood on crime and prevention efforts, which resulted in her being recognized for outstanding service by the U.N.I.T.E. civic organization, she has also devised and implemented several successful fundraising efforts, including those for families in Chicago's Bronzeville community and for the families of New York Police Officers who died in the 9/11 attacks.

Shannon is a member of the American Bar Association, American Trial Lawyers' Association, Illinois State Bar, Chicago Bar, Illinois Trial Lawyers' Association, and Attorney's Information Exchange Group.

","CountryCode":"US","CssClass":"card card-lawyer card-lawyer-biography highlight d-flex flex-column border-0 rounded text-white background-dark-blue-gray background-dark-blue-gray-highlighted-hover","CssClasses":["card","card-lawyer","card-lawyer-biography","highlight","d-flex","flex-column","border-0","rounded","text-white","background-dark-blue-gray","background-dark-blue-gray-highlighted-hover"],"AriaLabel":"LawyerBio","ViewName":"LawyerBio","ViewPath":"~/Views/Shared/Components/Cards/Lawyers/LawyerBio.cshtml"},"Contact":null,"ViewName":"Paged","ViewPath":"~/Views/Shared/Components/Cards/Paged.cshtml","CssClass":"card d-flex flex-column border-0 rounded text-charcoal background-transparent swiper-slide","CssClasses":["card","d-flex","flex-column","border-0","rounded","text-charcoal","background-transparent","swiper-slide"],"AriaLabel":"Paged"},{"Pages":[{"IsLoty":true,"LotyBadgeUrl":"https://cdn.blrankings.com/best-lawyers/badge-images/loty-thumbnail-award-2023.png","PublicationListId":1,"HasLawyerProfileImage":true,"LawyerProfileImageUrl":"https://cdn.blrankings.com/best-lawyers/lawyer-images/belinda-hanson-34791?t=2022090219485622","IsLocked":false,"HasLawyerProfile":true,"LawyerProfileUrl":"https://www.bestlawyers.com/lawyers/belinda-hanson/34791","LinkTarget":null,"LinkRel":null,"LawyerId":0,"LawyerFullName":"Belinda Hanson","LawyerGivenName":"Belinda","LawyerMiddleName":null,"LawyerFamilyName":"Hanson","LawyerInitials":"BH","HasFirmProfile":false,"FirmProfileUrl":null,"FirmName":"Hanson Crawford Crum Family Law Group LLP","RecognizedSinceYear":2003,"LocationName":"San Francisco, California","CountryCode":"US","TrafficId":34791,"TrafficCategory":"lawyer","PracticeAreas":["Family Law","Family Law Mediation"],"SpecificFocuses":[],"CssClass":"card card-lawyer card-lawyer-basic-info card-lawyer-bl highlight d-flex flex-column border-0 rounded text-charcoal background-white-lg background-white-lg-highlighted-hover","CssClasses":["card","card-lawyer","card-lawyer-basic-info","card-lawyer-bl","highlight","d-flex","flex-column","border-0","rounded","text-charcoal","background-white-lg","background-white-lg-highlighted-hover"],"AriaLabel":"LawyerBasicInfo","ViewName":"LawyerBasicInfo","ViewPath":"~/Views/Shared/Components/Cards/Lawyers/LawyerBasicInfo.cshtml"},null,null],"BasicInfo":{"IsLoty":true,"LotyBadgeUrl":"https://cdn.blrankings.com/best-lawyers/badge-images/loty-thumbnail-award-2023.png","PublicationListId":1,"HasLawyerProfileImage":true,"LawyerProfileImageUrl":"https://cdn.blrankings.com/best-lawyers/lawyer-images/belinda-hanson-34791?t=2022090219485622","IsLocked":false,"HasLawyerProfile":true,"LawyerProfileUrl":"https://www.bestlawyers.com/lawyers/belinda-hanson/34791","LinkTarget":null,"LinkRel":null,"LawyerId":0,"LawyerFullName":"Belinda Hanson","LawyerGivenName":"Belinda","LawyerMiddleName":null,"LawyerFamilyName":"Hanson","LawyerInitials":"BH","HasFirmProfile":false,"FirmProfileUrl":null,"FirmName":"Hanson Crawford Crum Family Law Group LLP","RecognizedSinceYear":2003,"LocationName":"San Francisco, California","CountryCode":"US","TrafficId":34791,"TrafficCategory":"lawyer","PracticeAreas":["Family Law","Family Law Mediation"],"SpecificFocuses":[],"CssClass":"card card-lawyer card-lawyer-basic-info card-lawyer-bl highlight d-flex flex-column border-0 rounded text-charcoal background-white-lg background-white-lg-highlighted-hover","CssClasses":["card","card-lawyer","card-lawyer-basic-info","card-lawyer-bl","highlight","d-flex","flex-column","border-0","rounded","text-charcoal","background-white-lg","background-white-lg-highlighted-hover"],"AriaLabel":"LawyerBasicInfo","ViewName":"LawyerBasicInfo","ViewPath":"~/Views/Shared/Components/Cards/Lawyers/LawyerBasicInfo.cshtml"},"Biography":null,"Contact":null,"ViewName":"Paged","ViewPath":"~/Views/Shared/Components/Cards/Paged.cshtml","CssClass":"card d-flex flex-column border-0 rounded text-charcoal background-transparent swiper-slide","CssClasses":["card","d-flex","flex-column","border-0","rounded","text-charcoal","background-transparent","swiper-slide"],"AriaLabel":"Paged"},{"Pages":[{"IsLoty":true,"LotyBadgeUrl":"https://cdn.blrankings.com/best-lawyers/badge-images/loty-thumbnail-award-2023.png","PublicationListId":1,"HasLawyerProfileImage":true,"LawyerProfileImageUrl":"https://cdn.blrankings.com/best-lawyers/lawyer-images/jennifer-crum-130336?t=2023091112552496","IsLocked":false,"HasLawyerProfile":true,"LawyerProfileUrl":"https://www.bestlawyers.com/lawyers/jennifer-crum/130336","LinkTarget":null,"LinkRel":null,"LawyerId":0,"LawyerFullName":"Jennifer Crum","LawyerGivenName":"Jennifer","LawyerMiddleName":null,"LawyerFamilyName":"Crum","LawyerInitials":"JC","HasFirmProfile":false,"FirmProfileUrl":null,"FirmName":"Hanson Crawford Crum Family Law Group LLP","RecognizedSinceYear":2013,"LocationName":"San Francisco, California","CountryCode":"US","TrafficId":130336,"TrafficCategory":"lawyer","PracticeAreas":["Family Law","Family Law Mediation"],"SpecificFocuses":[],"CssClass":"card card-lawyer card-lawyer-basic-info card-lawyer-bl highlight d-flex flex-column border-0 rounded text-charcoal background-white-lg background-white-lg-highlighted-hover","CssClasses":["card","card-lawyer","card-lawyer-basic-info","card-lawyer-bl","highlight","d-flex","flex-column","border-0","rounded","text-charcoal","background-white-lg","background-white-lg-highlighted-hover"],"AriaLabel":"LawyerBasicInfo","ViewName":"LawyerBasicInfo","ViewPath":"~/Views/Shared/Components/Cards/Lawyers/LawyerBasicInfo.cshtml"},{"PublicationListId":1,"HasLawyerProfileImage":true,"LawyerProfileImageUrl":"https://cdn.blrankings.com/best-lawyers/lawyer-images/jennifer-crum-130336?t=2023091112552496","IsLocked":false,"HasLawyerProfile":true,"LawyerProfileUrl":"https://www.bestlawyers.com/lawyers/jennifer-crum/130336","LinkTarget":null,"LinkRel":null,"LawyerFullName":"Jennifer Crum","LawyerGivenName":"Jennifer","LawyerMiddleName":null,"LawyerFamilyName":"Crum","LawyerInitials":"JC","Biography":"

In her representation of Silicon Valley's high earners or their spouses, Jennifer Crum draws upon nearly 20 years of experience untangling complex assets acquired in the unique tech economy.Jennifer combines her mastery of high-asset marital dissolutions with compassion for the emotional and personal transition her clients are experiencing. She is among an elite group of California attorneys recognized as a Certified Family Law Specialist.

Jennifer is highly experienced in divorces involving venture capital, hedge funds, private equity, privately held companies, professional practices and real estate interests.Her clients include prominent entrepreneurs and leaders in the San Francisco Bay Area who value privacy and discretion in their personal matters.Known for customized, big-picture and forward-facing strategies, Jennifer strengthens clients' positions across a wide range of divorce resolution forums. She has gone the distance to achieve her clients' goals—before private judges and in public courtrooms—and has negotiated settlements that allow her clients to move on with their lives positively.

The sophistication of her clients' assets often requires Jennifer to use resources from her extensive network. She collaborates with forensic accountants, investment advisors, family wealth offices, tax and corporate counsel, estate planners and psychologists. The goal is to optimize client outcomes during dissolution negotiations, particularly on wealth portfolios that include stock options, restricted stock units, restricted stock, management fees and carried interests, and complex real estate structures.Jennifer's client-centric approach prioritizes responsiveness, communication and hands-on guidance to help clients control their futures and their families' well-being.

","CountryCode":"US","CssClass":"card card-lawyer card-lawyer-biography highlight d-flex flex-column border-0 rounded text-white background-dark-blue-gray background-dark-blue-gray-highlighted-hover","CssClasses":["card","card-lawyer","card-lawyer-biography","highlight","d-flex","flex-column","border-0","rounded","text-white","background-dark-blue-gray","background-dark-blue-gray-highlighted-hover"],"AriaLabel":"LawyerBio","ViewName":"LawyerBio","ViewPath":"~/Views/Shared/Components/Cards/Lawyers/LawyerBio.cshtml"},null],"BasicInfo":{"IsLoty":true,"LotyBadgeUrl":"https://cdn.blrankings.com/best-lawyers/badge-images/loty-thumbnail-award-2023.png","PublicationListId":1,"HasLawyerProfileImage":true,"LawyerProfileImageUrl":"https://cdn.blrankings.com/best-lawyers/lawyer-images/jennifer-crum-130336?t=2023091112552496","IsLocked":false,"HasLawyerProfile":true,"LawyerProfileUrl":"https://www.bestlawyers.com/lawyers/jennifer-crum/130336","LinkTarget":null,"LinkRel":null,"LawyerId":0,"LawyerFullName":"Jennifer Crum","LawyerGivenName":"Jennifer","LawyerMiddleName":null,"LawyerFamilyName":"Crum","LawyerInitials":"JC","HasFirmProfile":false,"FirmProfileUrl":null,"FirmName":"Hanson Crawford Crum Family Law Group LLP","RecognizedSinceYear":2013,"LocationName":"San Francisco, California","CountryCode":"US","TrafficId":130336,"TrafficCategory":"lawyer","PracticeAreas":["Family Law","Family Law Mediation"],"SpecificFocuses":[],"CssClass":"card card-lawyer card-lawyer-basic-info card-lawyer-bl highlight d-flex flex-column border-0 rounded text-charcoal background-white-lg background-white-lg-highlighted-hover","CssClasses":["card","card-lawyer","card-lawyer-basic-info","card-lawyer-bl","highlight","d-flex","flex-column","border-0","rounded","text-charcoal","background-white-lg","background-white-lg-highlighted-hover"],"AriaLabel":"LawyerBasicInfo","ViewName":"LawyerBasicInfo","ViewPath":"~/Views/Shared/Components/Cards/Lawyers/LawyerBasicInfo.cshtml"},"Biography":{"PublicationListId":1,"HasLawyerProfileImage":true,"LawyerProfileImageUrl":"https://cdn.blrankings.com/best-lawyers/lawyer-images/jennifer-crum-130336?t=2023091112552496","IsLocked":false,"HasLawyerProfile":true,"LawyerProfileUrl":"https://www.bestlawyers.com/lawyers/jennifer-crum/130336","LinkTarget":null,"LinkRel":null,"LawyerFullName":"Jennifer Crum","LawyerGivenName":"Jennifer","LawyerMiddleName":null,"LawyerFamilyName":"Crum","LawyerInitials":"JC","Biography":"

In her representation of Silicon Valley's high earners or their spouses, Jennifer Crum draws upon nearly 20 years of experience untangling complex assets acquired in the unique tech economy.Jennifer combines her mastery of high-asset marital dissolutions with compassion for the emotional and personal transition her clients are experiencing. She is among an elite group of California attorneys recognized as a Certified Family Law Specialist.

Jennifer is highly experienced in divorces involving venture capital, hedge funds, private equity, privately held companies, professional practices and real estate interests.Her clients include prominent entrepreneurs and leaders in the San Francisco Bay Area who value privacy and discretion in their personal matters.Known for customized, big-picture and forward-facing strategies, Jennifer strengthens clients' positions across a wide range of divorce resolution forums. She has gone the distance to achieve her clients' goals—before private judges and in public courtrooms—and has negotiated settlements that allow her clients to move on with their lives positively.

The sophistication of her clients' assets often requires Jennifer to use resources from her extensive network. She collaborates with forensic accountants, investment advisors, family wealth offices, tax and corporate counsel, estate planners and psychologists. The goal is to optimize client outcomes during dissolution negotiations, particularly on wealth portfolios that include stock options, restricted stock units, restricted stock, management fees and carried interests, and complex real estate structures.Jennifer's client-centric approach prioritizes responsiveness, communication and hands-on guidance to help clients control their futures and their families' well-being.

","CountryCode":"US","CssClass":"card card-lawyer card-lawyer-biography highlight d-flex flex-column border-0 rounded text-white background-dark-blue-gray background-dark-blue-gray-highlighted-hover","CssClasses":["card","card-lawyer","card-lawyer-biography","highlight","d-flex","flex-column","border-0","rounded","text-white","background-dark-blue-gray","background-dark-blue-gray-highlighted-hover"],"AriaLabel":"LawyerBio","ViewName":"LawyerBio","ViewPath":"~/Views/Shared/Components/Cards/Lawyers/LawyerBio.cshtml"},"Contact":null,"ViewName":"Paged","ViewPath":"~/Views/Shared/Components/Cards/Paged.cshtml","CssClass":"card d-flex flex-column border-0 rounded text-charcoal background-transparent swiper-slide","CssClasses":["card","d-flex","flex-column","border-0","rounded","text-charcoal","background-transparent","swiper-slide"],"AriaLabel":"Paged"},{"Pages":[{"IsLoty":true,"LotyBadgeUrl":"https://cdn.blrankings.com/best-lawyers/badge-images/loty-thumbnail-award-2023.png","PublicationListId":1,"HasLawyerProfileImage":true,"LawyerProfileImageUrl":"https://cdn.blrankings.com/best-lawyers/lawyer-images/emily-harris-338852?t=2023062614444610","IsLocked":false,"HasLawyerProfile":true,"LawyerProfileUrl":"https://www.bestlawyers.com/lawyers/emily-harris/338852","LinkTarget":null,"LinkRel":null,"LawyerId":0,"LawyerFullName":"Emily Harris","LawyerGivenName":"Emily","LawyerMiddleName":null,"LawyerFamilyName":"Harris","LawyerInitials":"EH","HasFirmProfile":false,"FirmProfileUrl":null,"FirmName":"Corr Cronin LLP","RecognizedSinceYear":2022,"LocationName":"Seattle, Washington","CountryCode":"US","TrafficId":338852,"TrafficCategory":"lawyer","PracticeAreas":["Commercial Litigation","Mass Tort Litigation / Class Actions - Defendants","Product Liability Litigation - Defendants"],"SpecificFocuses":[],"CssClass":"card card-lawyer card-lawyer-basic-info card-lawyer-bl highlight d-flex flex-column border-0 rounded text-charcoal background-white-lg background-white-lg-highlighted-hover","CssClasses":["card","card-lawyer","card-lawyer-basic-info","card-lawyer-bl","highlight","d-flex","flex-column","border-0","rounded","text-charcoal","background-white-lg","background-white-lg-highlighted-hover"],"AriaLabel":"LawyerBasicInfo","ViewName":"LawyerBasicInfo","ViewPath":"~/Views/Shared/Components/Cards/Lawyers/LawyerBasicInfo.cshtml"},null,null],"BasicInfo":{"IsLoty":true,"LotyBadgeUrl":"https://cdn.blrankings.com/best-lawyers/badge-images/loty-thumbnail-award-2023.png","PublicationListId":1,"HasLawyerProfileImage":true,"LawyerProfileImageUrl":"https://cdn.blrankings.com/best-lawyers/lawyer-images/emily-harris-338852?t=2023062614444610","IsLocked":false,"HasLawyerProfile":true,"LawyerProfileUrl":"https://www.bestlawyers.com/lawyers/emily-harris/338852","LinkTarget":null,"LinkRel":null,"LawyerId":0,"LawyerFullName":"Emily Harris","LawyerGivenName":"Emily","LawyerMiddleName":null,"LawyerFamilyName":"Harris","LawyerInitials":"EH","HasFirmProfile":false,"FirmProfileUrl":null,"FirmName":"Corr Cronin LLP","RecognizedSinceYear":2022,"LocationName":"Seattle, Washington","CountryCode":"US","TrafficId":338852,"TrafficCategory":"lawyer","PracticeAreas":["Commercial Litigation","Mass Tort Litigation / Class Actions - Defendants","Product Liability Litigation - Defendants"],"SpecificFocuses":[],"CssClass":"card card-lawyer card-lawyer-basic-info card-lawyer-bl highlight d-flex flex-column border-0 rounded text-charcoal background-white-lg background-white-lg-highlighted-hover","CssClasses":["card","card-lawyer","card-lawyer-basic-info","card-lawyer-bl","highlight","d-flex","flex-column","border-0","rounded","text-charcoal","background-white-lg","background-white-lg-highlighted-hover"],"AriaLabel":"LawyerBasicInfo","ViewName":"LawyerBasicInfo","ViewPath":"~/Views/Shared/Components/Cards/Lawyers/LawyerBasicInfo.cshtml"},"Biography":null,"Contact":null,"ViewName":"Paged","ViewPath":"~/Views/Shared/Components/Cards/Paged.cshtml","CssClass":"card d-flex flex-column border-0 rounded text-charcoal background-transparent swiper-slide","CssClasses":["card","d-flex","flex-column","border-0","rounded","text-charcoal","background-transparent","swiper-slide"],"AriaLabel":"Paged"},{"Pages":[{"IsLoty":true,"LotyBadgeUrl":"https://cdn.blrankings.com/best-lawyers/badge-images/loty-thumbnail-award-2023.png","PublicationListId":1,"HasLawyerProfileImage":true,"LawyerProfileImageUrl":"https://cdn.blrankings.com/best-lawyers/lawyer-images/mary-ellen-ternes-52589?t=2021021119254489","IsLocked":false,"HasLawyerProfile":true,"LawyerProfileUrl":"https://www.bestlawyers.com/lawyers/mary-ellen-ternes/52589","LinkTarget":null,"LinkRel":null,"LawyerId":0,"LawyerFullName":"Mary Ellen Ternes","LawyerGivenName":"Mary Ellen","LawyerMiddleName":null,"LawyerFamilyName":"Ternes","LawyerInitials":"MT","HasFirmProfile":false,"FirmProfileUrl":null,"FirmName":"Earth & Water Law LLC","RecognizedSinceYear":2007,"LocationName":"Oklahoma City, Oklahoma","CountryCode":"US","TrafficId":52589,"TrafficCategory":"lawyer","PracticeAreas":["Environmental Law","Administrative / Regulatory Law","Litigation - Environmental"],"SpecificFocuses":[],"CssClass":"card card-lawyer card-lawyer-basic-info card-lawyer-bl highlight d-flex flex-column border-0 rounded text-charcoal background-white-lg background-white-lg-highlighted-hover","CssClasses":["card","card-lawyer","card-lawyer-basic-info","card-lawyer-bl","highlight","d-flex","flex-column","border-0","rounded","text-charcoal","background-white-lg","background-white-lg-highlighted-hover"],"AriaLabel":"LawyerBasicInfo","ViewName":"LawyerBasicInfo","ViewPath":"~/Views/Shared/Components/Cards/Lawyers/LawyerBasicInfo.cshtml"},{"PublicationListId":1,"HasLawyerProfileImage":true,"LawyerProfileImageUrl":"https://cdn.blrankings.com/best-lawyers/lawyer-images/mary-ellen-ternes-52589?t=2021021119254489","IsLocked":false,"HasLawyerProfile":true,"LawyerProfileUrl":"https://www.bestlawyers.com/lawyers/mary-ellen-ternes/52589","LinkTarget":null,"LinkRel":null,"LawyerFullName":"Mary Ellen Ternes","LawyerGivenName":"Mary Ellen","LawyerMiddleName":null,"LawyerFamilyName":"Ternes","LawyerInitials":"MT","Biography":"Mary Ellen Ternes focuses her practice on environmental law, including environmental permitting, compliance strategies, enforcement defense, and state and federal litigation, as well as corporate disclosures and transactions. With a background in chemical engineering and hazardous waste remediation and combustion permitting, she specializes in air quality as well as hazardous waste issues, which experience is particularly relevant for her work with climate change adaptation and mitigation as well as plastic waste and plastic pollution policy development.

Mary Ellen provides strategic counseling regarding complex legal and scientific issues arising in air permitting, including New Source Review (NSR), Title V, New Source Performance Standards (NSPS), and National Emission Standards for Hazardous Air Pollutants (NESHAPs), regulatory interpretation and applicability, compliance and enforcement resolution. Mary Ellen has significant experience as well as unique technical perspectives regarding carbon capture, use and sequestration (CCUS), particularly relevant to our shift to a hydrogen economy with the Bipartisan Infrastructure Law. She also advises clients regarding hazardous waste permitting, interpretation and enforcement matters, including generation, classification, exemptions, treatment and disposal issues, including corrective action and risk-based remediation, as well as Toxic Release Inventory (TRI) reporting pursuant to Emergency Planning and Community Right to Know Act and underground storage tank regulation. She assists clients with water quality permitting and discharge regulation, including wetlands and stormwater issues, as well as Safe Drinking Water Act permitting and compliance. Recent matters have included due diligence risk evaluation and litigation assistance for clients impacted by policy developments regarding polyfluoroalkyl substances (PFAS), which will soon lead to similar due diligence needs arising from currently developing policy regarding plastic and microplastic pollution.

Mary Ellen also maintains a very active transaction and voluntary cleanup practice, counseling clients regarding "All Appropriate Inquiry," post-closing duties and disclosures.

Prior to entering law school, Mary Ellen applied her chemical engineering degree in chemical release emergency response, remediation, and chemical waste treatment, in her work for the U.S. Environmental Protection Agency (EPA) and industry. For EPA, she was an On-Scene Coordinator (OSC) (\"commander on the scene\" of a chemical release), a federal project and contract officer in emergency response and response action site characterization/remediation, and then she was a hazardous waste incinerator permit writer in Resource Conservation and Recovery Act (RCRA) incinerator permitting. She left the EPA to join industry, working as an environmental project officer for a commercial hazardous waste incineration company overseeing RCRA, Toxic Substances Control Act and Clean Air Act permitting, compliance and audit activities. During law school, she worked as a law clerk for the EPA Office of General Counsel Air and Radiation Division.

With her unique combination of education, training and experience in the fields of chemical engineering and environmental law, Mary Ellen has served in various leadership and liaison roles between the American Institute of Chemical Engineers (AIChE), the American College of Environmental Lawyers (ACOEL), the American Bar Association (ABA), the Global Council for Science and Environment (GCSE) and the National Academies of Sciences, Engineering and Medicine (NASEM), to better integrate law and policy with science and engineering.

She is a frequent author and speaker on environmental issues, particularly as it relates to improving applied science-based policy. Through her leadership roles within the ACOEL, ABA, AICHE, GCSE and contributions to NASEM, she frequently provides continuing legal and policy education on science-based policy and legal developments and strategic solutions. Lately, Mary Ellen has focused significantly on climate change mitigation and adaptation (including CAA 112(r) and CCUS) as well as plastic pollution mitigation strategies and policy development working with national and international collaborative efforts toward fulfilling the March 2, 2022 UNEP International Resolution to End Plastic Pollution.

Mary Ellen has contributed to many significant publications, including: ABA's 2021 Environmental Aspects of Real Estate and Commercial\n Transactions (5th Edition) (Chapters 9, 10 and 11); NASEM's 2022 Reckoning with the U.S. Role in Global Ocean Plastic Waste; ABA's Clean Air Act Handbook (Chapter 6: New Source Review; co-authored with Bernard F. Hawkins, 2nd, 3rd and 4th editions); CRC Press Air Pollution Control Technology Handbook, a chemical engineering text book (2nd ed., co-author). She also contributed to the ABA's Nanotechnology Environmental Law, Policy and Business Considerations (Ch. 4: Clean Air Act and Nanotechnology; ed. Lynn L. Bergeson), and the LexisNexis Global Climate Change Special Pamphlet Series, (EPA's Mandatory Greenhouse Gas Reporting Rule; ed. Bradley M. Marten). In 2007, her comprehensive publication titled \"Basic Practical in Nanotechnology\" won a competitive, peer-reviewed Best Paper Award at the ABA's Section of Environment, Energy and Resources Fall Meeting.

Since its debut in 2004, the International Who's Who of Environment Lawyers has named Mary Ellen to its prestigious list of pre-eminent environmental lawyers worldwide each year, and has now included Mary Ellen in its list of pre-eminent climate change lawyers. In 2008, Mary Ellen was granted early election as a Fellow of the American College of Environmental Lawyers, a professional association of private and public sector environmental lawyers recognized by their peers as pre-eminent in their field, and led the College as President 2020-2021. In 2018, Mary Ellen was also elected a Fellow of the American Institute of Chemical Engineers. Her achievements have also earned her inclusion in Chambers USA Guide to America's Leading Lawyers for Business (energy and natural resources: environment), The Best Lawyers in America (environmental law, environmental litigation and administrative law) and Oklahoma Super Lawyers, in which she was named to its list of "Top 25 Women Oklahoma Super Lawyers.\" She was also named Best Lawyers' Oklahoma City \"Lawyer of the Year\" for Environmental Law in 2011, 2016, 2019, and 2023 an honor only given to a single lawyer in each legal specialty in each community.","CountryCode":"US","CssClass":"card card-lawyer card-lawyer-biography highlight d-flex flex-column border-0 rounded text-white background-dark-blue-gray background-dark-blue-gray-highlighted-hover","CssClasses":["card","card-lawyer","card-lawyer-biography","highlight","d-flex","flex-column","border-0","rounded","text-white","background-dark-blue-gray","background-dark-blue-gray-highlighted-hover"],"AriaLabel":"LawyerBio","ViewName":"LawyerBio","ViewPath":"~/Views/Shared/Components/Cards/Lawyers/LawyerBio.cshtml"},null],"BasicInfo":{"IsLoty":true,"LotyBadgeUrl":"https://cdn.blrankings.com/best-lawyers/badge-images/loty-thumbnail-award-2023.png","PublicationListId":1,"HasLawyerProfileImage":true,"LawyerProfileImageUrl":"https://cdn.blrankings.com/best-lawyers/lawyer-images/mary-ellen-ternes-52589?t=2021021119254489","IsLocked":false,"HasLawyerProfile":true,"LawyerProfileUrl":"https://www.bestlawyers.com/lawyers/mary-ellen-ternes/52589","LinkTarget":null,"LinkRel":null,"LawyerId":0,"LawyerFullName":"Mary Ellen Ternes","LawyerGivenName":"Mary Ellen","LawyerMiddleName":null,"LawyerFamilyName":"Ternes","LawyerInitials":"MT","HasFirmProfile":false,"FirmProfileUrl":null,"FirmName":"Earth & Water Law LLC","RecognizedSinceYear":2007,"LocationName":"Oklahoma City, Oklahoma","CountryCode":"US","TrafficId":52589,"TrafficCategory":"lawyer","PracticeAreas":["Environmental Law","Administrative / Regulatory Law","Litigation - Environmental"],"SpecificFocuses":[],"CssClass":"card card-lawyer card-lawyer-basic-info card-lawyer-bl highlight d-flex flex-column border-0 rounded text-charcoal background-white-lg background-white-lg-highlighted-hover","CssClasses":["card","card-lawyer","card-lawyer-basic-info","card-lawyer-bl","highlight","d-flex","flex-column","border-0","rounded","text-charcoal","background-white-lg","background-white-lg-highlighted-hover"],"AriaLabel":"LawyerBasicInfo","ViewName":"LawyerBasicInfo","ViewPath":"~/Views/Shared/Components/Cards/Lawyers/LawyerBasicInfo.cshtml"},"Biography":{"PublicationListId":1,"HasLawyerProfileImage":true,"LawyerProfileImageUrl":"https://cdn.blrankings.com/best-lawyers/lawyer-images/mary-ellen-ternes-52589?t=2021021119254489","IsLocked":false,"HasLawyerProfile":true,"LawyerProfileUrl":"https://www.bestlawyers.com/lawyers/mary-ellen-ternes/52589","LinkTarget":null,"LinkRel":null,"LawyerFullName":"Mary Ellen Ternes","LawyerGivenName":"Mary Ellen","LawyerMiddleName":null,"LawyerFamilyName":"Ternes","LawyerInitials":"MT","Biography":"Mary Ellen Ternes focuses her practice on environmental law, including environmental permitting, compliance strategies, enforcement defense, and state and federal litigation, as well as corporate disclosures and transactions. With a background in chemical engineering and hazardous waste remediation and combustion permitting, she specializes in air quality as well as hazardous waste issues, which experience is particularly relevant for her work with climate change adaptation and mitigation as well as plastic waste and plastic pollution policy development.

Mary Ellen provides strategic counseling regarding complex legal and scientific issues arising in air permitting, including New Source Review (NSR), Title V, New Source Performance Standards (NSPS), and National Emission Standards for Hazardous Air Pollutants (NESHAPs), regulatory interpretation and applicability, compliance and enforcement resolution. Mary Ellen has significant experience as well as unique technical perspectives regarding carbon capture, use and sequestration (CCUS), particularly relevant to our shift to a hydrogen economy with the Bipartisan Infrastructure Law. She also advises clients regarding hazardous waste permitting, interpretation and enforcement matters, including generation, classification, exemptions, treatment and disposal issues, including corrective action and risk-based remediation, as well as Toxic Release Inventory (TRI) reporting pursuant to Emergency Planning and Community Right to Know Act and underground storage tank regulation. She assists clients with water quality permitting and discharge regulation, including wetlands and stormwater issues, as well as Safe Drinking Water Act permitting and compliance. Recent matters have included due diligence risk evaluation and litigation assistance for clients impacted by policy developments regarding polyfluoroalkyl substances (PFAS), which will soon lead to similar due diligence needs arising from currently developing policy regarding plastic and microplastic pollution.

Mary Ellen also maintains a very active transaction and voluntary cleanup practice, counseling clients regarding "All Appropriate Inquiry," post-closing duties and disclosures.

Prior to entering law school, Mary Ellen applied her chemical engineering degree in chemical release emergency response, remediation, and chemical waste treatment, in her work for the U.S. Environmental Protection Agency (EPA) and industry. For EPA, she was an On-Scene Coordinator (OSC) (\"commander on the scene\" of a chemical release), a federal project and contract officer in emergency response and response action site characterization/remediation, and then she was a hazardous waste incinerator permit writer in Resource Conservation and Recovery Act (RCRA) incinerator permitting. She left the EPA to join industry, working as an environmental project officer for a commercial hazardous waste incineration company overseeing RCRA, Toxic Substances Control Act and Clean Air Act permitting, compliance and audit activities. During law school, she worked as a law clerk for the EPA Office of General Counsel Air and Radiation Division.

With her unique combination of education, training and experience in the fields of chemical engineering and environmental law, Mary Ellen has served in various leadership and liaison roles between the American Institute of Chemical Engineers (AIChE), the American College of Environmental Lawyers (ACOEL), the American Bar Association (ABA), the Global Council for Science and Environment (GCSE) and the National Academies of Sciences, Engineering and Medicine (NASEM), to better integrate law and policy with science and engineering.

She is a frequent author and speaker on environmental issues, particularly as it relates to improving applied science-based policy. Through her leadership roles within the ACOEL, ABA, AICHE, GCSE and contributions to NASEM, she frequently provides continuing legal and policy education on science-based policy and legal developments and strategic solutions. Lately, Mary Ellen has focused significantly on climate change mitigation and adaptation (including CAA 112(r) and CCUS) as well as plastic pollution mitigation strategies and policy development working with national and international collaborative efforts toward fulfilling the March 2, 2022 UNEP International Resolution to End Plastic Pollution.

Mary Ellen has contributed to many significant publications, including: ABA's 2021 Environmental Aspects of Real Estate and Commercial\n Transactions (5th Edition) (Chapters 9, 10 and 11); NASEM's 2022 Reckoning with the U.S. Role in Global Ocean Plastic Waste; ABA's Clean Air Act Handbook (Chapter 6: New Source Review; co-authored with Bernard F. Hawkins, 2nd, 3rd and 4th editions); CRC Press Air Pollution Control Technology Handbook, a chemical engineering text book (2nd ed., co-author). She also contributed to the ABA's Nanotechnology Environmental Law, Policy and Business Considerations (Ch. 4: Clean Air Act and Nanotechnology; ed. Lynn L. Bergeson), and the LexisNexis Global Climate Change Special Pamphlet Series, (EPA's Mandatory Greenhouse Gas Reporting Rule; ed. Bradley M. Marten). In 2007, her comprehensive publication titled \"Basic Practical in Nanotechnology\" won a competitive, peer-reviewed Best Paper Award at the ABA's Section of Environment, Energy and Resources Fall Meeting.

Since its debut in 2004, the International Who's Who of Environment Lawyers has named Mary Ellen to its prestigious list of pre-eminent environmental lawyers worldwide each year, and has now included Mary Ellen in its list of pre-eminent climate change lawyers. In 2008, Mary Ellen was granted early election as a Fellow of the American College of Environmental Lawyers, a professional association of private and public sector environmental lawyers recognized by their peers as pre-eminent in their field, and led the College as President 2020-2021. In 2018, Mary Ellen was also elected a Fellow of the American Institute of Chemical Engineers. Her achievements have also earned her inclusion in Chambers USA Guide to America's Leading Lawyers for Business (energy and natural resources: environment), The Best Lawyers in America (environmental law, environmental litigation and administrative law) and Oklahoma Super Lawyers, in which she was named to its list of "Top 25 Women Oklahoma Super Lawyers.\" She was also named Best Lawyers' Oklahoma City \"Lawyer of the Year\" for Environmental Law in 2011, 2016, 2019, and 2023 an honor only given to a single lawyer in each legal specialty in each community.","CountryCode":"US","CssClass":"card card-lawyer card-lawyer-biography highlight d-flex flex-column border-0 rounded text-white background-dark-blue-gray background-dark-blue-gray-highlighted-hover","CssClasses":["card","card-lawyer","card-lawyer-biography","highlight","d-flex","flex-column","border-0","rounded","text-white","background-dark-blue-gray","background-dark-blue-gray-highlighted-hover"],"AriaLabel":"LawyerBio","ViewName":"LawyerBio","ViewPath":"~/Views/Shared/Components/Cards/Lawyers/LawyerBio.cshtml"},"Contact":null,"ViewName":"Paged","ViewPath":"~/Views/Shared/Components/Cards/Paged.cshtml","CssClass":"card d-flex flex-column border-0 rounded text-charcoal background-transparent swiper-slide","CssClasses":["card","d-flex","flex-column","border-0","rounded","text-charcoal","background-transparent","swiper-slide"],"AriaLabel":"Paged"},{"Pages":[{"IsLoty":true,"LotyBadgeUrl":"https://cdn.blrankings.com/best-lawyers/badge-images/loty-thumbnail-award-2023.png","PublicationListId":1,"HasLawyerProfileImage":true,"LawyerProfileImageUrl":"https://cdn.blrankings.com/best-lawyers/lawyer-images/tama-beth-kudman-210933?t=2021081813220515","IsLocked":false,"HasLawyerProfile":true,"LawyerProfileUrl":"https://www.bestlawyers.com/lawyers/tama-beth-kudman/210933","LinkTarget":null,"LinkRel":null,"LawyerId":0,"LawyerFullName":"Tama Beth Kudman","LawyerGivenName":"Tama Beth","LawyerMiddleName":null,"LawyerFamilyName":"Kudman","LawyerInitials":"TK","HasFirmProfile":false,"FirmProfileUrl":null,"FirmName":"Pietragallo Gordon Alfano Bosick & Raspanti, LLP","RecognizedSinceYear":2018,"LocationName":"West Palm Beach, Florida","CountryCode":"US","TrafficId":210933,"TrafficCategory":"lawyer","PracticeAreas":["Criminal Defense: White-Collar","Criminal Defense: General Practice"],"SpecificFocuses":[],"CssClass":"card card-lawyer card-lawyer-basic-info card-lawyer-bl highlight d-flex flex-column border-0 rounded text-charcoal background-white-lg background-white-lg-highlighted-hover","CssClasses":["card","card-lawyer","card-lawyer-basic-info","card-lawyer-bl","highlight","d-flex","flex-column","border-0","rounded","text-charcoal","background-white-lg","background-white-lg-highlighted-hover"],"AriaLabel":"LawyerBasicInfo","ViewName":"LawyerBasicInfo","ViewPath":"~/Views/Shared/Components/Cards/Lawyers/LawyerBasicInfo.cshtml"},null,null],"BasicInfo":{"IsLoty":true,"LotyBadgeUrl":"https://cdn.blrankings.com/best-lawyers/badge-images/loty-thumbnail-award-2023.png","PublicationListId":1,"HasLawyerProfileImage":true,"LawyerProfileImageUrl":"https://cdn.blrankings.com/best-lawyers/lawyer-images/tama-beth-kudman-210933?t=2021081813220515","IsLocked":false,"HasLawyerProfile":true,"LawyerProfileUrl":"https://www.bestlawyers.com/lawyers/tama-beth-kudman/210933","LinkTarget":null,"LinkRel":null,"LawyerId":0,"LawyerFullName":"Tama Beth Kudman","LawyerGivenName":"Tama Beth","LawyerMiddleName":null,"LawyerFamilyName":"Kudman","LawyerInitials":"TK","HasFirmProfile":false,"FirmProfileUrl":null,"FirmName":"Pietragallo Gordon Alfano Bosick & Raspanti, LLP","RecognizedSinceYear":2018,"LocationName":"West Palm Beach, Florida","CountryCode":"US","TrafficId":210933,"TrafficCategory":"lawyer","PracticeAreas":["Criminal Defense: White-Collar","Criminal Defense: General Practice"],"SpecificFocuses":[],"CssClass":"card card-lawyer card-lawyer-basic-info card-lawyer-bl highlight d-flex flex-column border-0 rounded text-charcoal background-white-lg background-white-lg-highlighted-hover","CssClasses":["card","card-lawyer","card-lawyer-basic-info","card-lawyer-bl","highlight","d-flex","flex-column","border-0","rounded","text-charcoal","background-white-lg","background-white-lg-highlighted-hover"],"AriaLabel":"LawyerBasicInfo","ViewName":"LawyerBasicInfo","ViewPath":"~/Views/Shared/Components/Cards/Lawyers/LawyerBasicInfo.cshtml"},"Biography":null,"Contact":null,"ViewName":"Paged","ViewPath":"~/Views/Shared/Components/Cards/Paged.cshtml","CssClass":"card d-flex flex-column border-0 rounded text-charcoal background-transparent swiper-slide","CssClasses":["card","d-flex","flex-column","border-0","rounded","text-charcoal","background-transparent","swiper-slide"],"AriaLabel":"Paged"}],"ViewName":"Carousel","ViewPath":"~/Views/Shared/Components/Cards/Multiple/Carousel.cshtml"},"FirmCards":{"CarouselId":"carousel_04ec2b8deb634c2d855886daaaa0fb40","Autoplay":false,"SlideDelay":10000,"SpaceBetween":0,"NumSlidesOnLoad":0,"SlidesPerView":0,"HideOverflow":false,"VeriticalAlignSlides":false,"AutoHeight":false,"FreeMode":{"enabled":true,"momentumBounce":false,"sticky":false},"ShowPagination":false,"Calculation":1,"Take":0,"Max":0,"MaxPageCount":20,"Page":1,"PageCount":0,"AjaxUrl":null,"SkipQueryKey":"skip","TakeQueryKey":"take","PageQueryKey":"page","PerPageQueryKey":"per-page","AjaxPropertyName":"cards","ArrowColor":3,"ArrowCssClasses":["background-inherit","border-0","d-flex","align-items-center","text-gold","text-darken-hover"],"ActivePageLinkCssClasses":["background-inherit","border","border-coral","rounded-pill","fs-8","fw-900","text-white","text-darken-hover"],"InactivePageLinkCssClasses":["background-inherit","border-0","fs-8","fw-600","text-light-gray-1","text-darken-hover"],"InitialState":0,"Cards":[{"Name":"Athea Trial Lawyers LLP","LocationName":"El Segundo, California","BestLawyersAwardCount":1,"CurrentEditionYear":null,"FirmProfileImageUrl":"https://cdn.blrankings.com/best-lawyers/firm-profile-images/athea-trial-lawyers-us-90610?t=2021021117343633","FirmProfileUrl":"https://www.bestlawyers.com/firms/athea-trial-lawyers-llp/90610/US","BadgeUrl":"https://cdn.blrankings.com/best-lawyers/badge-images/national-thumbnail-award-2023.png","BadgeType":"Best Law Firms","HasBestLawyersAwards":true,"IsBestLawFirm":false,"HasFirmProfileImage":true,"HasFirmProfile":true,"HasBadge":true,"TrafficId":90610,"TrafficCategory":"firm","FirmId":90610,"CssClass":"card card-firm card-firm-basic-info highlight d-flex flex-column border-0 rounded text-white background-dark-blue-gray background-dark-blue-gray-highlighted-hover swiper-slide","CssClasses":["card","card-firm","card-firm-basic-info","highlight","d-flex","flex-column","border-0","rounded","text-white","background-dark-blue-gray","background-dark-blue-gray-highlighted-hover","swiper-slide"],"AriaLabel":"FirmBasicInfo","ViewName":"FirmBasicInfo","ViewPath":"~/Views/Shared/Components/Cards/Firms/FirmBasicInfo.cshtml"},{"Name":"Casner & Edwards, LLP","LocationName":"Boston, Massachusetts","BestLawyersAwardCount":31,"CurrentEditionYear":null,"FirmProfileImageUrl":"https://cdn.blrankings.com/best-lawyers/firm-profile-images/casner-edwards-llp-us-17510?t=2023081714195804","FirmProfileUrl":"https://www.bestlawyers.com/firms/casner-edwards-llp/17510/US","BadgeUrl":"https://cdn.blrankings.com/best-lawyers/badge-images/national-thumbnail-award-2023.png","BadgeType":"Best Law Firms","HasBestLawyersAwards":true,"IsBestLawFirm":false,"HasFirmProfileImage":true,"HasFirmProfile":true,"HasBadge":true,"TrafficId":17510,"TrafficCategory":"firm","FirmId":17510,"CssClass":"card card-firm card-firm-basic-info highlight d-flex flex-column border-0 rounded text-white background-dark-blue-gray background-dark-blue-gray-highlighted-hover swiper-slide","CssClasses":["card","card-firm","card-firm-basic-info","highlight","d-flex","flex-column","border-0","rounded","text-white","background-dark-blue-gray","background-dark-blue-gray-highlighted-hover","swiper-slide"],"AriaLabel":"FirmBasicInfo","ViewName":"FirmBasicInfo","ViewPath":"~/Views/Shared/Components/Cards/Firms/FirmBasicInfo.cshtml"},{"Name":"Desmarais LLP","LocationName":"New York, New York","BestLawyersAwardCount":10,"CurrentEditionYear":null,"FirmProfileImageUrl":"https://cdn.blrankings.com/best-lawyers/firm-profile-images/desmarais-us-53254?t=2021021117454066","FirmProfileUrl":"https://www.bestlawyers.com/firms/desmarais-llp/53254/US","BadgeUrl":"https://cdn.blrankings.com/best-lawyers/badge-images/national-thumbnail-award-2023.png","BadgeType":"Best Law Firms","HasBestLawyersAwards":true,"IsBestLawFirm":false,"HasFirmProfileImage":true,"HasFirmProfile":true,"HasBadge":true,"TrafficId":53254,"TrafficCategory":"firm","FirmId":53254,"CssClass":"card card-firm card-firm-basic-info highlight d-flex flex-column border-0 rounded text-white background-dark-blue-gray background-dark-blue-gray-highlighted-hover swiper-slide","CssClasses":["card","card-firm","card-firm-basic-info","highlight","d-flex","flex-column","border-0","rounded","text-white","background-dark-blue-gray","background-dark-blue-gray-highlighted-hover","swiper-slide"],"AriaLabel":"FirmBasicInfo","ViewName":"FirmBasicInfo","ViewPath":"~/Views/Shared/Components/Cards/Firms/FirmBasicInfo.cshtml"},{"Name":"Phillips Whisnant Gazin Gorczyca & Curtin, LLP","LocationName":"Newport Beach, California","BestLawyersAwardCount":9,"CurrentEditionYear":null,"FirmProfileImageUrl":"https://cdn.blrankings.com/best-lawyers/firm-profile-images/phillips-whisnant-gazin-gorczyca-curtin-us-36703?t=2021021118031665","FirmProfileUrl":"https://www.bestlawyers.com/firms/phillips-whisnant-gazin-gorczyca-curtin-llp/36703/US","BadgeUrl":"https://cdn.blrankings.com/best-lawyers/badge-images/national-thumbnail-award-2023.png","BadgeType":"Best Law Firms","HasBestLawyersAwards":true,"IsBestLawFirm":false,"HasFirmProfileImage":true,"HasFirmProfile":true,"HasBadge":true,"TrafficId":36703,"TrafficCategory":"firm","FirmId":36703,"CssClass":"card card-firm card-firm-basic-info highlight d-flex flex-column border-0 rounded text-white background-dark-blue-gray background-dark-blue-gray-highlighted-hover swiper-slide","CssClasses":["card","card-firm","card-firm-basic-info","highlight","d-flex","flex-column","border-0","rounded","text-white","background-dark-blue-gray","background-dark-blue-gray-highlighted-hover","swiper-slide"],"AriaLabel":"FirmBasicInfo","ViewName":"FirmBasicInfo","ViewPath":"~/Views/Shared/Components/Cards/Firms/FirmBasicInfo.cshtml"},{"Name":"Clifford Law Offices","LocationName":"Chicago, Illinois","BestLawyersAwardCount":21,"CurrentEditionYear":null,"FirmProfileImageUrl":"https://cdn.blrankings.com/best-lawyers/firm-profile-images/clifford-law-offices-us-7486?t=2021021117495220","FirmProfileUrl":"https://www.bestlawyers.com/firms/clifford-law-offices/7486/US","BadgeUrl":"https://cdn.blrankings.com/best-lawyers/badge-images/national-thumbnail-award-2023.png","BadgeType":"Best Law Firms","HasBestLawyersAwards":true,"IsBestLawFirm":false,"HasFirmProfileImage":true,"HasFirmProfile":true,"HasBadge":true,"TrafficId":7486,"TrafficCategory":"firm","FirmId":7486,"CssClass":"card card-firm card-firm-basic-info highlight d-flex flex-column border-0 rounded text-white background-dark-blue-gray background-dark-blue-gray-highlighted-hover swiper-slide","CssClasses":["card","card-firm","card-firm-basic-info","highlight","d-flex","flex-column","border-0","rounded","text-white","background-dark-blue-gray","background-dark-blue-gray-highlighted-hover","swiper-slide"],"AriaLabel":"FirmBasicInfo","ViewName":"FirmBasicInfo","ViewPath":"~/Views/Shared/Components/Cards/Firms/FirmBasicInfo.cshtml"},{"Name":"Hanson Crawford Crum Family Law Group LLP","LocationName":"San Mateo, California","BestLawyersAwardCount":3,"CurrentEditionYear":null,"FirmProfileImageUrl":"https://cdn.blrankings.com/best-lawyers/firm-profile-images/hanson-crawford-crum-family-law-group-llp-us-13022?t=2023082515292868","FirmProfileUrl":"https://www.bestlawyers.com/firms/hanson-crawford-crum-family-law-group-llp/13022/US","BadgeUrl":"https://cdn.blrankings.com/best-lawyers/badge-images/national-thumbnail-award-2023.png","BadgeType":"Best Law Firms","HasBestLawyersAwards":true,"IsBestLawFirm":false,"HasFirmProfileImage":true,"HasFirmProfile":true,"HasBadge":true,"TrafficId":13022,"TrafficCategory":"firm","FirmId":13022,"CssClass":"card card-firm card-firm-basic-info highlight d-flex flex-column border-0 rounded text-white background-dark-blue-gray background-dark-blue-gray-highlighted-hover swiper-slide","CssClasses":["card","card-firm","card-firm-basic-info","highlight","d-flex","flex-column","border-0","rounded","text-white","background-dark-blue-gray","background-dark-blue-gray-highlighted-hover","swiper-slide"],"AriaLabel":"FirmBasicInfo","ViewName":"FirmBasicInfo","ViewPath":"~/Views/Shared/Components/Cards/Firms/FirmBasicInfo.cshtml"},{"Name":"Davis Friedman","LocationName":"Chicago, Illinois","BestLawyersAwardCount":8,"CurrentEditionYear":null,"FirmProfileImageUrl":"https://cdn.blrankings.com/best-lawyers/firm-profile-images/davis-friedman-us-3737?t=2022060210205845","FirmProfileUrl":null,"BadgeUrl":"https://cdn.blrankings.com/best-lawyers/badge-images/national-thumbnail-award-2023.png","BadgeType":"Best Law Firms","HasBestLawyersAwards":true,"IsBestLawFirm":false,"HasFirmProfileImage":true,"HasFirmProfile":false,"HasBadge":true,"TrafficId":3737,"TrafficCategory":"firm","FirmId":3737,"CssClass":"card card-firm card-firm-no-profile d-flex flex-column border-0 rounded text-charcoal background-light-gray background-light-gray-highlighted-hover swiper-slide","CssClasses":["card","card-firm","card-firm-no-profile","d-flex","flex-column","border-0","rounded","text-charcoal","background-light-gray","background-light-gray-highlighted-hover","swiper-slide"],"AriaLabel":"FirmNoProfile","ViewName":"FirmNoProfile","ViewPath":"~/Views/Shared/Components/Cards/Firms/FirmNoProfile.cshtml"},{"Name":"Sugarman and Sugarman, P.C.","LocationName":"Boston, Massachusetts","BestLawyersAwardCount":5,"CurrentEditionYear":null,"FirmProfileImageUrl":"https://cdn.blrankings.com/best-lawyers/firm-profile-images/sugarman-and-sugarman-us-17204?t=2021021118115187","FirmProfileUrl":"https://www.bestlawyers.com/firms/sugarman-and-sugarman-p-c/17204/US","BadgeUrl":"https://cdn.blrankings.com/best-lawyers/badge-images/national-thumbnail-award-2023.png","BadgeType":"Best Law Firms","HasBestLawyersAwards":true,"IsBestLawFirm":false,"HasFirmProfileImage":true,"HasFirmProfile":true,"HasBadge":true,"TrafficId":17204,"TrafficCategory":"firm","FirmId":17204,"CssClass":"card card-firm card-firm-basic-info highlight d-flex flex-column border-0 rounded text-white background-dark-blue-gray background-dark-blue-gray-highlighted-hover swiper-slide","CssClasses":["card","card-firm","card-firm-basic-info","highlight","d-flex","flex-column","border-0","rounded","text-white","background-dark-blue-gray","background-dark-blue-gray-highlighted-hover","swiper-slide"],"AriaLabel":"FirmBasicInfo","ViewName":"FirmBasicInfo","ViewPath":"~/Views/Shared/Components/Cards/Firms/FirmBasicInfo.cshtml"},{"Name":"Farris Bobango PLC","LocationName":"Memphis, Tennessee","BestLawyersAwardCount":16,"CurrentEditionYear":null,"FirmProfileImageUrl":"https://cdn.blrankings.com/best-lawyers/firm-profile-images/farris-bobango-us-25162?t=2021021118092807","FirmProfileUrl":null,"BadgeUrl":"https://cdn.blrankings.com/best-lawyers/badge-images/national-thumbnail-award-2023.png","BadgeType":"Best Law Firms","HasBestLawyersAwards":true,"IsBestLawFirm":false,"HasFirmProfileImage":true,"HasFirmProfile":false,"HasBadge":true,"TrafficId":25162,"TrafficCategory":"firm","FirmId":25162,"CssClass":"card card-firm card-firm-no-profile d-flex flex-column border-0 rounded text-charcoal background-light-gray background-light-gray-highlighted-hover swiper-slide","CssClasses":["card","card-firm","card-firm-no-profile","d-flex","flex-column","border-0","rounded","text-charcoal","background-light-gray","background-light-gray-highlighted-hover","swiper-slide"],"AriaLabel":"FirmNoProfile","ViewName":"FirmNoProfile","ViewPath":"~/Views/Shared/Components/Cards/Firms/FirmNoProfile.cshtml"},{"Name":"Pollock Begg","LocationName":"Pittsburgh, Pennsylvania","BestLawyersAwardCount":15,"CurrentEditionYear":null,"FirmProfileImageUrl":"https://cdn.blrankings.com/best-lawyers/firm-profile-images/pollock-begg-us-32333?t=2021021117354817","FirmProfileUrl":"https://www.bestlawyers.com/firms/pollock-begg/32333/US","BadgeUrl":"https://cdn.blrankings.com/best-lawyers/badge-images/national-thumbnail-award-2023.png","BadgeType":"Best Law Firms","HasBestLawyersAwards":true,"IsBestLawFirm":false,"HasFirmProfileImage":true,"HasFirmProfile":true,"HasBadge":true,"TrafficId":32333,"TrafficCategory":"firm","FirmId":32333,"CssClass":"card card-firm card-firm-basic-info highlight d-flex flex-column border-0 rounded text-white background-dark-blue-gray background-dark-blue-gray-highlighted-hover swiper-slide","CssClasses":["card","card-firm","card-firm-basic-info","highlight","d-flex","flex-column","border-0","rounded","text-white","background-dark-blue-gray","background-dark-blue-gray-highlighted-hover","swiper-slide"],"AriaLabel":"FirmBasicInfo","ViewName":"FirmBasicInfo","ViewPath":"~/Views/Shared/Components/Cards/Firms/FirmBasicInfo.cshtml"},{"Name":"Connelly Law Offices","LocationName":"Tacoma, Washington","BestLawyersAwardCount":7,"CurrentEditionYear":null,"FirmProfileImageUrl":"https://cdn.blrankings.com/best-lawyers/firm-profile-images/connelly-law-offices-us-40396?t=2021021117423748","FirmProfileUrl":"https://www.bestlawyers.com/firms/connelly-law-offices/40396/US","BadgeUrl":"https://cdn.blrankings.com/best-lawyers/badge-images/national-thumbnail-award-2023.png","BadgeType":"Best Law Firms","HasBestLawyersAwards":true,"IsBestLawFirm":false,"HasFirmProfileImage":true,"HasFirmProfile":true,"HasBadge":true,"TrafficId":40396,"TrafficCategory":"firm","FirmId":40396,"CssClass":"card card-firm card-firm-basic-info highlight d-flex flex-column border-0 rounded text-white background-dark-blue-gray background-dark-blue-gray-highlighted-hover swiper-slide","CssClasses":["card","card-firm","card-firm-basic-info","highlight","d-flex","flex-column","border-0","rounded","text-white","background-dark-blue-gray","background-dark-blue-gray-highlighted-hover","swiper-slide"],"AriaLabel":"FirmBasicInfo","ViewName":"FirmBasicInfo","ViewPath":"~/Views/Shared/Components/Cards/Firms/FirmBasicInfo.cshtml"},{"Name":"Genie Harrison Law Firm","LocationName":"Los Angeles, California","BestLawyersAwardCount":1,"CurrentEditionYear":null,"FirmProfileImageUrl":"https://cdn.blrankings.com/best-lawyers/firm-profile-images/genie-harrison-law-firm-us-63950?t=2021021117502578","FirmProfileUrl":"https://www.bestlawyers.com/firms/genie-harrison-law-firm/63950/US","BadgeUrl":"https://cdn.blrankings.com/best-lawyers/badge-images/national-thumbnail-award-2023.png","BadgeType":"Best Law Firms","HasBestLawyersAwards":true,"IsBestLawFirm":false,"HasFirmProfileImage":true,"HasFirmProfile":true,"HasBadge":true,"TrafficId":63950,"TrafficCategory":"firm","FirmId":63950,"CssClass":"card card-firm card-firm-basic-info highlight d-flex flex-column border-0 rounded text-white background-dark-blue-gray background-dark-blue-gray-highlighted-hover swiper-slide","CssClasses":["card","card-firm","card-firm-basic-info","highlight","d-flex","flex-column","border-0","rounded","text-white","background-dark-blue-gray","background-dark-blue-gray-highlighted-hover","swiper-slide"],"AriaLabel":"FirmBasicInfo","ViewName":"FirmBasicInfo","ViewPath":"~/Views/Shared/Components/Cards/Firms/FirmBasicInfo.cshtml"},{"Name":"Mary Alexander & Associates, P.C.","LocationName":"San Francisco, California","BestLawyersAwardCount":2,"CurrentEditionYear":null,"FirmProfileImageUrl":"https://cdn.blrankings.com/best-lawyers/firm-profile-images/mary-alexander-associates-us-67943?t=2021021117442787","FirmProfileUrl":"https://www.bestlawyers.com/firms/mary-alexander-associates-p-c/67943/US","BadgeUrl":"https://cdn.blrankings.com/best-lawyers/badge-images/national-thumbnail-award-2023.png","BadgeType":"Best Law Firms","HasBestLawyersAwards":true,"IsBestLawFirm":false,"HasFirmProfileImage":true,"HasFirmProfile":true,"HasBadge":true,"TrafficId":67943,"TrafficCategory":"firm","FirmId":67943,"CssClass":"card card-firm card-firm-basic-info highlight d-flex flex-column border-0 rounded text-white background-dark-blue-gray background-dark-blue-gray-highlighted-hover swiper-slide","CssClasses":["card","card-firm","card-firm-basic-info","highlight","d-flex","flex-column","border-0","rounded","text-white","background-dark-blue-gray","background-dark-blue-gray-highlighted-hover","swiper-slide"],"AriaLabel":"FirmBasicInfo","ViewName":"FirmBasicInfo","ViewPath":"~/Views/Shared/Components/Cards/Firms/FirmBasicInfo.cshtml"},{"Name":"Riley Safer Holmes & Cancila LLP","LocationName":"Chicago, Illinois","BestLawyersAwardCount":38,"CurrentEditionYear":null,"FirmProfileImageUrl":"https://cdn.blrankings.com/best-lawyers/firm-profile-images/riley-safer-holmes-cancila-us-71929?t=2021021117440339","FirmProfileUrl":"https://www.bestlawyers.com/firms/riley-safer-holmes-cancila-llp/71929/US","BadgeUrl":"https://cdn.blrankings.com/best-lawyers/badge-images/national-thumbnail-award-2023.png","BadgeType":"Best Law Firms","HasBestLawyersAwards":true,"IsBestLawFirm":false,"HasFirmProfileImage":true,"HasFirmProfile":true,"HasBadge":true,"TrafficId":71929,"TrafficCategory":"firm","FirmId":71929,"CssClass":"card card-firm card-firm-basic-info highlight d-flex flex-column border-0 rounded text-white background-dark-blue-gray background-dark-blue-gray-highlighted-hover swiper-slide","CssClasses":["card","card-firm","card-firm-basic-info","highlight","d-flex","flex-column","border-0","rounded","text-white","background-dark-blue-gray","background-dark-blue-gray-highlighted-hover","swiper-slide"],"AriaLabel":"FirmBasicInfo","ViewName":"FirmBasicInfo","ViewPath":"~/Views/Shared/Components/Cards/Firms/FirmBasicInfo.cshtml"},{"Name":"Schwartz, McMinimee & Andrew, LLC","LocationName":"Denver, Colorado","BestLawyersAwardCount":2,"CurrentEditionYear":null,"FirmProfileImageUrl":"https://cdn.blrankings.com/best-lawyers/firm-profile-images/schwartz-mcminimee-andrew-us-51113?t=2022060210393361","FirmProfileUrl":"https://www.bestlawyers.com/firms/schwartz-mcminimee-andrew-llc/51113/US","BadgeUrl":"https://cdn.blrankings.com/best-lawyers/badge-images/national-thumbnail-award-2023.png","BadgeType":"Best Law Firms","HasBestLawyersAwards":true,"IsBestLawFirm":false,"HasFirmProfileImage":true,"HasFirmProfile":true,"HasBadge":true,"TrafficId":51113,"TrafficCategory":"firm","FirmId":51113,"CssClass":"card card-firm card-firm-basic-info highlight d-flex flex-column border-0 rounded text-white background-dark-blue-gray background-dark-blue-gray-highlighted-hover swiper-slide","CssClasses":["card","card-firm","card-firm-basic-info","highlight","d-flex","flex-column","border-0","rounded","text-white","background-dark-blue-gray","background-dark-blue-gray-highlighted-hover","swiper-slide"],"AriaLabel":"FirmBasicInfo","ViewName":"FirmBasicInfo","ViewPath":"~/Views/Shared/Components/Cards/Firms/FirmBasicInfo.cshtml"},{"Name":"Engelman Berger, PC","LocationName":"Phoenix, Arizona","BestLawyersAwardCount":11,"CurrentEditionYear":null,"FirmProfileImageUrl":"https://cdn.blrankings.com/best-lawyers/firm-profile-images/engelman-berger-us-33993?t=2021021118055376","FirmProfileUrl":"https://www.bestlawyers.com/firms/engelman-berger-pc/33993/US","BadgeUrl":"https://cdn.blrankings.com/best-lawyers/badge-images/national-thumbnail-award-2023.png","BadgeType":"Best Law Firms","HasBestLawyersAwards":true,"IsBestLawFirm":false,"HasFirmProfileImage":true,"HasFirmProfile":true,"HasBadge":true,"TrafficId":33993,"TrafficCategory":"firm","FirmId":33993,"CssClass":"card card-firm card-firm-basic-info highlight d-flex flex-column border-0 rounded text-white background-dark-blue-gray background-dark-blue-gray-highlighted-hover swiper-slide","CssClasses":["card","card-firm","card-firm-basic-info","highlight","d-flex","flex-column","border-0","rounded","text-white","background-dark-blue-gray","background-dark-blue-gray-highlighted-hover","swiper-slide"],"AriaLabel":"FirmBasicInfo","ViewName":"FirmBasicInfo","ViewPath":"~/Views/Shared/Components/Cards/Firms/FirmBasicInfo.cshtml"},{"Name":"Rutkin, Oldham & Griffin, LLC","LocationName":"Westport, Connecticut","BestLawyersAwardCount":4,"CurrentEditionYear":null,"FirmProfileImageUrl":"https://cdn.blrankings.com/best-lawyers/firm-profile-images/rutkin-oldham-griffin-us-1229?t=2021040815064381","FirmProfileUrl":"https://www.bestlawyers.com/firms/rutkin-oldham-griffin-llc/1229/US","BadgeUrl":"https://cdn.blrankings.com/best-lawyers/badge-images/national-thumbnail-award-2023.png","BadgeType":"Best Law Firms","HasBestLawyersAwards":true,"IsBestLawFirm":false,"HasFirmProfileImage":true,"HasFirmProfile":true,"HasBadge":true,"TrafficId":1229,"TrafficCategory":"firm","FirmId":1229,"CssClass":"card card-firm card-firm-basic-info highlight d-flex flex-column border-0 rounded text-white background-dark-blue-gray background-dark-blue-gray-highlighted-hover swiper-slide","CssClasses":["card","card-firm","card-firm-basic-info","highlight","d-flex","flex-column","border-0","rounded","text-white","background-dark-blue-gray","background-dark-blue-gray-highlighted-hover","swiper-slide"],"AriaLabel":"FirmBasicInfo","ViewName":"FirmBasicInfo","ViewPath":"~/Views/Shared/Components/Cards/Firms/FirmBasicInfo.cshtml"},{"Name":"Law Offices of Diana Santa Maria P.A.","LocationName":"Davie, Florida","BestLawyersAwardCount":1,"CurrentEditionYear":null,"FirmProfileImageUrl":"https://cdn.blrankings.com/best-lawyers/firm-profile-images/law-offices-of-diana-santa-maria-us-47684?t=2021021117552569","FirmProfileUrl":"https://www.bestlawyers.com/firms/law-offices-of-diana-santa-maria-p-a/47684/US","BadgeUrl":"https://cdn.blrankings.com/best-lawyers/badge-images/national-thumbnail-award-2023.png","BadgeType":"Best Law Firms","HasBestLawyersAwards":true,"IsBestLawFirm":false,"HasFirmProfileImage":true,"HasFirmProfile":true,"HasBadge":true,"TrafficId":47684,"TrafficCategory":"firm","FirmId":47684,"CssClass":"card card-firm card-firm-basic-info highlight d-flex flex-column border-0 rounded text-white background-dark-blue-gray background-dark-blue-gray-highlighted-hover swiper-slide","CssClasses":["card","card-firm","card-firm-basic-info","highlight","d-flex","flex-column","border-0","rounded","text-white","background-dark-blue-gray","background-dark-blue-gray-highlighted-hover","swiper-slide"],"AriaLabel":"FirmBasicInfo","ViewName":"FirmBasicInfo","ViewPath":"~/Views/Shared/Components/Cards/Firms/FirmBasicInfo.cshtml"},{"Name":"Messner Reeves LLP","LocationName":"Denver, Colorado","BestLawyersAwardCount":23,"CurrentEditionYear":null,"FirmProfileImageUrl":"https://cdn.blrankings.com/best-lawyers/firm-profile-images/messner-reeves-llp-us-40360?t=2021110413131499","FirmProfileUrl":"https://www.bestlawyers.com/firms/messner-reeves-llp/40360/US","BadgeUrl":"https://cdn.blrankings.com/best-lawyers/badge-images/national-thumbnail-award-2023.png","BadgeType":"Best Law Firms","HasBestLawyersAwards":true,"IsBestLawFirm":false,"HasFirmProfileImage":true,"HasFirmProfile":true,"HasBadge":true,"TrafficId":40360,"TrafficCategory":"firm","FirmId":40360,"CssClass":"card card-firm card-firm-basic-info highlight d-flex flex-column border-0 rounded text-white background-dark-blue-gray background-dark-blue-gray-highlighted-hover swiper-slide","CssClasses":["card","card-firm","card-firm-basic-info","highlight","d-flex","flex-column","border-0","rounded","text-white","background-dark-blue-gray","background-dark-blue-gray-highlighted-hover","swiper-slide"],"AriaLabel":"FirmBasicInfo","ViewName":"FirmBasicInfo","ViewPath":"~/Views/Shared/Components/Cards/Firms/FirmBasicInfo.cshtml"},{"Name":"Friedman & Springwater LLP","LocationName":"San Francisco, California","BestLawyersAwardCount":2,"CurrentEditionYear":null,"FirmProfileImageUrl":"https://cdn.blrankings.com/best-lawyers/firm-profile-images/friedman-springwater-us-36758?t=2021021118031508","FirmProfileUrl":"https://www.bestlawyers.com/firms/friedman-springwater-llp/36758/US","BadgeUrl":"https://cdn.blrankings.com/best-lawyers/badge-images/national-thumbnail-award-2023.png","BadgeType":"Best Law Firms","HasBestLawyersAwards":true,"IsBestLawFirm":false,"HasFirmProfileImage":true,"HasFirmProfile":true,"HasBadge":true,"TrafficId":36758,"TrafficCategory":"firm","FirmId":36758,"CssClass":"card card-firm card-firm-basic-info highlight d-flex flex-column border-0 rounded text-white background-dark-blue-gray background-dark-blue-gray-highlighted-hover swiper-slide","CssClasses":["card","card-firm","card-firm-basic-info","highlight","d-flex","flex-column","border-0","rounded","text-white","background-dark-blue-gray","background-dark-blue-gray-highlighted-hover","swiper-slide"],"AriaLabel":"FirmBasicInfo","ViewName":"FirmBasicInfo","ViewPath":"~/Views/Shared/Components/Cards/Firms/FirmBasicInfo.cshtml"},{"Name":"Grover & Badalian, LLC","LocationName":"Rockville, Maryland","BestLawyersAwardCount":2,"CurrentEditionYear":null,"FirmProfileImageUrl":"https://cdn.blrankings.com/best-lawyers/firm-profile-images/grover-badalian-us-98280?t=2022060210462232","FirmProfileUrl":null,"BadgeUrl":"https://cdn.blrankings.com/best-lawyers/badge-images/national-thumbnail-award-2023.png","BadgeType":"Best Law Firms","HasBestLawyersAwards":true,"IsBestLawFirm":false,"HasFirmProfileImage":true,"HasFirmProfile":false,"HasBadge":true,"TrafficId":98280,"TrafficCategory":"firm","FirmId":98280,"CssClass":"card card-firm card-firm-no-profile d-flex flex-column border-0 rounded text-charcoal background-light-gray background-light-gray-highlighted-hover swiper-slide","CssClasses":["card","card-firm","card-firm-no-profile","d-flex","flex-column","border-0","rounded","text-charcoal","background-light-gray","background-light-gray-highlighted-hover","swiper-slide"],"AriaLabel":"FirmNoProfile","ViewName":"FirmNoProfile","ViewPath":"~/Views/Shared/Components/Cards/Firms/FirmNoProfile.cshtml"},{"Name":"Hovey Williams LLP","LocationName":"Overland Park, Kansas","BestLawyersAwardCount":10,"CurrentEditionYear":null,"FirmProfileImageUrl":null,"FirmProfileUrl":null,"BadgeUrl":"https://cdn.blrankings.com/best-lawyers/badge-images/national-thumbnail-award-2023.png","BadgeType":"Best Law Firms","HasBestLawyersAwards":true,"IsBestLawFirm":false,"HasFirmProfileImage":false,"HasFirmProfile":false,"HasBadge":true,"TrafficId":6900,"TrafficCategory":"firm","FirmId":6900,"CssClass":"card card-firm card-firm-no-profile d-flex flex-column border-0 rounded text-charcoal background-light-gray background-light-gray-highlighted-hover swiper-slide","CssClasses":["card","card-firm","card-firm-no-profile","d-flex","flex-column","border-0","rounded","text-charcoal","background-light-gray","background-light-gray-highlighted-hover","swiper-slide"],"AriaLabel":"FirmNoProfile","ViewName":"FirmNoProfile","ViewPath":"~/Views/Shared/Components/Cards/Firms/FirmNoProfile.cshtml"},{"Name":"The Cavanagh Law Firm, P.A.","LocationName":"Phoenix, Arizona","BestLawyersAwardCount":24,"CurrentEditionYear":null,"FirmProfileImageUrl":"https://cdn.blrankings.com/best-lawyers/firm-profile-images/the-cavanagh-law-firm-us-10979?t=2021021117340749","FirmProfileUrl":"https://www.bestlawyers.com/firms/the-cavanagh-law-firm-p-a/10979/US","BadgeUrl":"https://cdn.blrankings.com/best-lawyers/badge-images/national-thumbnail-award-2023.png","BadgeType":"Best Law Firms","HasBestLawyersAwards":true,"IsBestLawFirm":false,"HasFirmProfileImage":true,"HasFirmProfile":true,"HasBadge":true,"TrafficId":10979,"TrafficCategory":"firm","FirmId":10979,"CssClass":"card card-firm card-firm-basic-info highlight d-flex flex-column border-0 rounded text-white background-dark-blue-gray background-dark-blue-gray-highlighted-hover swiper-slide","CssClasses":["card","card-firm","card-firm-basic-info","highlight","d-flex","flex-column","border-0","rounded","text-white","background-dark-blue-gray","background-dark-blue-gray-highlighted-hover","swiper-slide"],"AriaLabel":"FirmBasicInfo","ViewName":"FirmBasicInfo","ViewPath":"~/Views/Shared/Components/Cards/Firms/FirmBasicInfo.cshtml"},{"Name":"Marquis Aurbach","LocationName":"Las Vegas, Nevada","BestLawyersAwardCount":23,"CurrentEditionYear":null,"FirmProfileImageUrl":"https://cdn.blrankings.com/best-lawyers/firm-profile-images/marquis-aurbach-coffing-us-39873?t=2022011313000459","FirmProfileUrl":"https://www.bestlawyers.com/firms/marquis-aurbach/39873/US","BadgeUrl":"https://cdn.blrankings.com/best-lawyers/badge-images/national-thumbnail-award-2023.png","BadgeType":"Best Law Firms","HasBestLawyersAwards":true,"IsBestLawFirm":false,"HasFirmProfileImage":true,"HasFirmProfile":true,"HasBadge":true,"TrafficId":39873,"TrafficCategory":"firm","FirmId":39873,"CssClass":"card card-firm card-firm-basic-info highlight d-flex flex-column border-0 rounded text-white background-dark-blue-gray background-dark-blue-gray-highlighted-hover swiper-slide","CssClasses":["card","card-firm","card-firm-basic-info","highlight","d-flex","flex-column","border-0","rounded","text-white","background-dark-blue-gray","background-dark-blue-gray-highlighted-hover","swiper-slide"],"AriaLabel":"FirmBasicInfo","ViewName":"FirmBasicInfo","ViewPath":"~/Views/Shared/Components/Cards/Firms/FirmBasicInfo.cshtml"},{"Name":"Tollefson Bradley Mitchell & Melendi, LLP","LocationName":"Dallas, Texas","BestLawyersAwardCount":8,"CurrentEditionYear":null,"FirmProfileImageUrl":"https://cdn.blrankings.com/best-lawyers/firm-profile-images/tollefson-bradley-mitchell-melendi-us-45080?t=2022060711521941","FirmProfileUrl":"https://www.bestlawyers.com/firms/tollefson-bradley-mitchell-melendi-llp/45080/US","BadgeUrl":"https://cdn.blrankings.com/best-lawyers/badge-images/national-thumbnail-award-2023.png","BadgeType":"Best Law Firms","HasBestLawyersAwards":true,"IsBestLawFirm":false,"HasFirmProfileImage":true,"HasFirmProfile":true,"HasBadge":true,"TrafficId":45080,"TrafficCategory":"firm","FirmId":45080,"CssClass":"card card-firm card-firm-basic-info highlight d-flex flex-column border-0 rounded text-white background-dark-blue-gray background-dark-blue-gray-highlighted-hover swiper-slide","CssClasses":["card","card-firm","card-firm-basic-info","highlight","d-flex","flex-column","border-0","rounded","text-white","background-dark-blue-gray","background-dark-blue-gray-highlighted-hover","swiper-slide"],"AriaLabel":"FirmBasicInfo","ViewName":"FirmBasicInfo","ViewPath":"~/Views/Shared/Components/Cards/Firms/FirmBasicInfo.cshtml"},{"Name":"Foster LLP","LocationName":"Houston, Texas","BestLawyersAwardCount":16,"CurrentEditionYear":null,"FirmProfileImageUrl":"https://cdn.blrankings.com/best-lawyers/firm-profile-images/foster-llp-us-51002?t=2021031815095887","FirmProfileUrl":"https://www.bestlawyers.com/firms/foster-llp/51002/US","BadgeUrl":"https://cdn.blrankings.com/best-lawyers/badge-images/national-thumbnail-award-2023.png","BadgeType":"Best Law Firms","HasBestLawyersAwards":true,"IsBestLawFirm":false,"HasFirmProfileImage":true,"HasFirmProfile":true,"HasBadge":true,"TrafficId":51002,"TrafficCategory":"firm","FirmId":51002,"CssClass":"card card-firm card-firm-basic-info highlight d-flex flex-column border-0 rounded text-white background-dark-blue-gray background-dark-blue-gray-highlighted-hover swiper-slide","CssClasses":["card","card-firm","card-firm-basic-info","highlight","d-flex","flex-column","border-0","rounded","text-white","background-dark-blue-gray","background-dark-blue-gray-highlighted-hover","swiper-slide"],"AriaLabel":"FirmBasicInfo","ViewName":"FirmBasicInfo","ViewPath":"~/Views/Shared/Components/Cards/Firms/FirmBasicInfo.cshtml"},{"Name":"Peebles Kidder, LLP","LocationName":"Sacramento, California","BestLawyersAwardCount":2,"CurrentEditionYear":null,"FirmProfileImageUrl":null,"FirmProfileUrl":null,"BadgeUrl":"https://cdn.blrankings.com/best-lawyers/badge-images/national-thumbnail-award-2023.png","BadgeType":"Best Law Firms","HasBestLawyersAwards":true,"IsBestLawFirm":false,"HasFirmProfileImage":false,"HasFirmProfile":false,"HasBadge":true,"TrafficId":47697,"TrafficCategory":"firm","FirmId":47697,"CssClass":"card card-firm card-firm-no-profile d-flex flex-column border-0 rounded text-charcoal background-light-gray background-light-gray-highlighted-hover swiper-slide","CssClasses":["card","card-firm","card-firm-no-profile","d-flex","flex-column","border-0","rounded","text-charcoal","background-light-gray","background-light-gray-highlighted-hover","swiper-slide"],"AriaLabel":"FirmNoProfile","ViewName":"FirmNoProfile","ViewPath":"~/Views/Shared/Components/Cards/Firms/FirmNoProfile.cshtml"},{"Name":"Keller Benvenutti Kim LLP","LocationName":"San Francisco, California","BestLawyersAwardCount":5,"CurrentEditionYear":null,"FirmProfileImageUrl":"https://cdn.blrankings.com/best-lawyers/firm-profile-images/keller-benvenutti-kim-us-65975?t=2021021117344223","FirmProfileUrl":null,"BadgeUrl":"https://cdn.blrankings.com/best-lawyers/badge-images/national-thumbnail-award-2023.png","BadgeType":"Best Law Firms","HasBestLawyersAwards":true,"IsBestLawFirm":false,"HasFirmProfileImage":true,"HasFirmProfile":false,"HasBadge":true,"TrafficId":65975,"TrafficCategory":"firm","FirmId":65975,"CssClass":"card card-firm card-firm-no-profile d-flex flex-column border-0 rounded text-charcoal background-light-gray background-light-gray-highlighted-hover swiper-slide","CssClasses":["card","card-firm","card-firm-no-profile","d-flex","flex-column","border-0","rounded","text-charcoal","background-light-gray","background-light-gray-highlighted-hover","swiper-slide"],"AriaLabel":"FirmNoProfile","ViewName":"FirmNoProfile","ViewPath":"~/Views/Shared/Components/Cards/Firms/FirmNoProfile.cshtml"},{"Name":"Osha Bergman Watanabe & Burton LLP","LocationName":"Houston, Texas","BestLawyersAwardCount":3,"CurrentEditionYear":null,"FirmProfileImageUrl":"https://cdn.blrankings.com/best-lawyers/firm-profile-images/osha-bergman-watanabe-burton-us-58415?t=2022060210444578","FirmProfileUrl":"https://www.bestlawyers.com/firms/osha-bergman-watanabe-burton-llp/58415/US","BadgeUrl":"https://cdn.blrankings.com/best-lawyers/badge-images/national-thumbnail-award-2023.png","BadgeType":"Best Law Firms","HasBestLawyersAwards":true,"IsBestLawFirm":false,"HasFirmProfileImage":true,"HasFirmProfile":true,"HasBadge":true,"TrafficId":58415,"TrafficCategory":"firm","FirmId":58415,"CssClass":"card card-firm card-firm-basic-info highlight d-flex flex-column border-0 rounded text-white background-dark-blue-gray background-dark-blue-gray-highlighted-hover swiper-slide","CssClasses":["card","card-firm","card-firm-basic-info","highlight","d-flex","flex-column","border-0","rounded","text-white","background-dark-blue-gray","background-dark-blue-gray-highlighted-hover","swiper-slide"],"AriaLabel":"FirmBasicInfo","ViewName":"FirmBasicInfo","ViewPath":"~/Views/Shared/Components/Cards/Firms/FirmBasicInfo.cshtml"},{"Name":"Bergeson, LLP","LocationName":"San Jose, California","BestLawyersAwardCount":7,"CurrentEditionYear":null,"FirmProfileImageUrl":"https://cdn.blrankings.com/best-lawyers/firm-profile-images/bergeson-us-35027?t=2021021118050325","FirmProfileUrl":"https://www.bestlawyers.com/firms/bergeson-llp/35027/US","BadgeUrl":"https://cdn.blrankings.com/best-lawyers/badge-images/national-thumbnail-award-2023.png","BadgeType":"Best Law Firms","HasBestLawyersAwards":true,"IsBestLawFirm":false,"HasFirmProfileImage":true,"HasFirmProfile":true,"HasBadge":true,"TrafficId":35027,"TrafficCategory":"firm","FirmId":35027,"CssClass":"card card-firm card-firm-basic-info highlight d-flex flex-column border-0 rounded text-white background-dark-blue-gray background-dark-blue-gray-highlighted-hover swiper-slide","CssClasses":["card","card-firm","card-firm-basic-info","highlight","d-flex","flex-column","border-0","rounded","text-white","background-dark-blue-gray","background-dark-blue-gray-highlighted-hover","swiper-slide"],"AriaLabel":"FirmBasicInfo","ViewName":"FirmBasicInfo","ViewPath":"~/Views/Shared/Components/Cards/Firms/FirmBasicInfo.cshtml"},{"Name":"Corr Cronin LLP","LocationName":"Seattle, Washington","BestLawyersAwardCount":18,"CurrentEditionYear":null,"FirmProfileImageUrl":"https://cdn.blrankings.com/best-lawyers/firm-profile-images/corr-cronin-llp-us-32648?t=2023022817565925","FirmProfileUrl":"https://www.bestlawyers.com/firms/corr-cronin-llp/32648/US","BadgeUrl":"https://cdn.blrankings.com/best-lawyers/badge-images/national-thumbnail-award-2023.png","BadgeType":"Best Law Firms","HasBestLawyersAwards":true,"IsBestLawFirm":false,"HasFirmProfileImage":true,"HasFirmProfile":true,"HasBadge":true,"TrafficId":32648,"TrafficCategory":"firm","FirmId":32648,"CssClass":"card card-firm card-firm-basic-info highlight d-flex flex-column border-0 rounded text-white background-dark-blue-gray background-dark-blue-gray-highlighted-hover swiper-slide","CssClasses":["card","card-firm","card-firm-basic-info","highlight","d-flex","flex-column","border-0","rounded","text-white","background-dark-blue-gray","background-dark-blue-gray-highlighted-hover","swiper-slide"],"AriaLabel":"FirmBasicInfo","ViewName":"FirmBasicInfo","ViewPath":"~/Views/Shared/Components/Cards/Firms/FirmBasicInfo.cshtml"},{"Name":"Wood Herron & Evans LLP","LocationName":"Cincinnati, Ohio","BestLawyersAwardCount":12,"CurrentEditionYear":null,"FirmProfileImageUrl":"https://cdn.blrankings.com/best-lawyers/firm-profile-images/wood-herron-evans-us-26365?t=2021021118085140","FirmProfileUrl":null,"BadgeUrl":"https://cdn.blrankings.com/best-lawyers/badge-images/national-thumbnail-award-2023.png","BadgeType":"Best Law Firms","HasBestLawyersAwards":true,"IsBestLawFirm":false,"HasFirmProfileImage":true,"HasFirmProfile":false,"HasBadge":true,"TrafficId":26365,"TrafficCategory":"firm","FirmId":26365,"CssClass":"card card-firm card-firm-no-profile d-flex flex-column border-0 rounded text-charcoal background-light-gray background-light-gray-highlighted-hover swiper-slide","CssClasses":["card","card-firm","card-firm-no-profile","d-flex","flex-column","border-0","rounded","text-charcoal","background-light-gray","background-light-gray-highlighted-hover","swiper-slide"],"AriaLabel":"FirmNoProfile","ViewName":"FirmNoProfile","ViewPath":"~/Views/Shared/Components/Cards/Firms/FirmNoProfile.cshtml"},{"Name":"Goldstein & Orr","LocationName":"San Antonio, Texas","BestLawyersAwardCount":2,"CurrentEditionYear":null,"FirmProfileImageUrl":"https://cdn.blrankings.com/best-lawyers/firm-profile-images/goldstein-orr-us-15417?t=2021071413381562","FirmProfileUrl":"https://www.bestlawyers.com/firms/goldstein-orr/15417/US","BadgeUrl":"https://cdn.blrankings.com/best-lawyers/badge-images/national-thumbnail-award-2023.png","BadgeType":"Best Law Firms","HasBestLawyersAwards":true,"IsBestLawFirm":false,"HasFirmProfileImage":true,"HasFirmProfile":true,"HasBadge":true,"TrafficId":15417,"TrafficCategory":"firm","FirmId":15417,"CssClass":"card card-firm card-firm-basic-info highlight d-flex flex-column border-0 rounded text-white background-dark-blue-gray background-dark-blue-gray-highlighted-hover swiper-slide","CssClasses":["card","card-firm","card-firm-basic-info","highlight","d-flex","flex-column","border-0","rounded","text-white","background-dark-blue-gray","background-dark-blue-gray-highlighted-hover","swiper-slide"],"AriaLabel":"FirmBasicInfo","ViewName":"FirmBasicInfo","ViewPath":"~/Views/Shared/Components/Cards/Firms/FirmBasicInfo.cshtml"},{"Name":"The Wagner Law Group","LocationName":"Boston, Massachusetts","BestLawyersAwardCount":11,"CurrentEditionYear":null,"FirmProfileImageUrl":"https://cdn.blrankings.com/best-lawyers/firm-profile-images/the-wagner-law-group-us-32261?t=2021021118071348","FirmProfileUrl":"https://www.bestlawyers.com/firms/the-wagner-law-group/32261/US","BadgeUrl":"https://cdn.blrankings.com/best-lawyers/badge-images/national-thumbnail-award-2023.png","BadgeType":"Best Law Firms","HasBestLawyersAwards":true,"IsBestLawFirm":false,"HasFirmProfileImage":true,"HasFirmProfile":true,"HasBadge":true,"TrafficId":32261,"TrafficCategory":"firm","FirmId":32261,"CssClass":"card card-firm card-firm-basic-info highlight d-flex flex-column border-0 rounded text-white background-dark-blue-gray background-dark-blue-gray-highlighted-hover swiper-slide","CssClasses":["card","card-firm","card-firm-basic-info","highlight","d-flex","flex-column","border-0","rounded","text-white","background-dark-blue-gray","background-dark-blue-gray-highlighted-hover","swiper-slide"],"AriaLabel":"FirmBasicInfo","ViewName":"FirmBasicInfo","ViewPath":"~/Views/Shared/Components/Cards/Firms/FirmBasicInfo.cshtml"},{"Name":"Woodruff Family Law Group","LocationName":"Greensboro, North Carolina","BestLawyersAwardCount":5,"CurrentEditionYear":null,"FirmProfileImageUrl":"https://cdn.blrankings.com/best-lawyers/firm-profile-images/woodruff-family-law-group-us-35913?t=2021021118041399","FirmProfileUrl":"https://www.bestlawyers.com/firms/woodruff-family-law-group/35913/US","BadgeUrl":"https://cdn.blrankings.com/best-lawyers/badge-images/national-thumbnail-award-2023.png","BadgeType":"Best Law Firms","HasBestLawyersAwards":true,"IsBestLawFirm":false,"HasFirmProfileImage":true,"HasFirmProfile":true,"HasBadge":true,"TrafficId":35913,"TrafficCategory":"firm","FirmId":35913,"CssClass":"card card-firm card-firm-basic-info highlight d-flex flex-column border-0 rounded text-white background-dark-blue-gray background-dark-blue-gray-highlighted-hover swiper-slide","CssClasses":["card","card-firm","card-firm-basic-info","highlight","d-flex","flex-column","border-0","rounded","text-white","background-dark-blue-gray","background-dark-blue-gray-highlighted-hover","swiper-slide"],"AriaLabel":"FirmBasicInfo","ViewName":"FirmBasicInfo","ViewPath":"~/Views/Shared/Components/Cards/Firms/FirmBasicInfo.cshtml"},{"Name":"McGrath & Kane Attorneys at Law, Inc.","LocationName":"Boston, Massachusetts","BestLawyersAwardCount":3,"CurrentEditionYear":null,"FirmProfileImageUrl":null,"FirmProfileUrl":"https://www.bestlawyers.com/firms/mcgrath-kane-attorneys-at-law-inc/17081/US","BadgeUrl":"https://cdn.blrankings.com/best-lawyers/badge-images/national-thumbnail-award-2023.png","BadgeType":"Best Law Firms","HasBestLawyersAwards":true,"IsBestLawFirm":false,"HasFirmProfileImage":false,"HasFirmProfile":true,"HasBadge":true,"TrafficId":17081,"TrafficCategory":"firm","FirmId":17081,"CssClass":"card card-firm card-firm-basic-info highlight d-flex flex-column border-0 rounded text-white background-dark-blue-gray background-dark-blue-gray-highlighted-hover swiper-slide","CssClasses":["card","card-firm","card-firm-basic-info","highlight","d-flex","flex-column","border-0","rounded","text-white","background-dark-blue-gray","background-dark-blue-gray-highlighted-hover","swiper-slide"],"AriaLabel":"FirmBasicInfo","ViewName":"FirmBasicInfo","ViewPath":"~/Views/Shared/Components/Cards/Firms/FirmBasicInfo.cshtml"},{"Name":"Earth & Water Law LLC","LocationName":"Washington, District of Columbia","BestLawyersAwardCount":5,"CurrentEditionYear":null,"FirmProfileImageUrl":null,"FirmProfileUrl":"https://www.bestlawyers.com/firms/earth-water-law-llc/77123/US","BadgeUrl":"https://cdn.blrankings.com/best-lawyers/badge-images/national-thumbnail-award-2023.png","BadgeType":"Best Law Firms","HasBestLawyersAwards":true,"IsBestLawFirm":false,"HasFirmProfileImage":false,"HasFirmProfile":true,"HasBadge":true,"TrafficId":77123,"TrafficCategory":"firm","FirmId":77123,"CssClass":"card card-firm card-firm-basic-info highlight d-flex flex-column border-0 rounded text-white background-dark-blue-gray background-dark-blue-gray-highlighted-hover swiper-slide","CssClasses":["card","card-firm","card-firm-basic-info","highlight","d-flex","flex-column","border-0","rounded","text-white","background-dark-blue-gray","background-dark-blue-gray-highlighted-hover","swiper-slide"],"AriaLabel":"FirmBasicInfo","ViewName":"FirmBasicInfo","ViewPath":"~/Views/Shared/Components/Cards/Firms/FirmBasicInfo.cshtml"},{"Name":"Thompson Howle Vaughn Attorneys at Law, LLP","LocationName":"Seattle, Washington","BestLawyersAwardCount":1,"CurrentEditionYear":null,"FirmProfileImageUrl":"https://cdn.blrankings.com/best-lawyers/firm-profile-images/thompson-howle-vaughn-attorneys-at-law-us-58953?t=2021090116301485","FirmProfileUrl":"https://www.bestlawyers.com/firms/thompson-howle-vaughn-attorneys-at-law-llp/58953/US","BadgeUrl":"https://cdn.blrankings.com/best-lawyers/badge-images/national-thumbnail-award-2023.png","BadgeType":"Best Law Firms","HasBestLawyersAwards":true,"IsBestLawFirm":false,"HasFirmProfileImage":true,"HasFirmProfile":true,"HasBadge":true,"TrafficId":58953,"TrafficCategory":"firm","FirmId":58953,"CssClass":"card card-firm card-firm-basic-info highlight d-flex flex-column border-0 rounded text-white background-dark-blue-gray background-dark-blue-gray-highlighted-hover swiper-slide","CssClasses":["card","card-firm","card-firm-basic-info","highlight","d-flex","flex-column","border-0","rounded","text-white","background-dark-blue-gray","background-dark-blue-gray-highlighted-hover","swiper-slide"],"AriaLabel":"FirmBasicInfo","ViewName":"FirmBasicInfo","ViewPath":"~/Views/Shared/Components/Cards/Firms/FirmBasicInfo.cshtml"},{"Name":"Pietragallo Gordon Alfano Bosick & Raspanti, LLP","LocationName":"Pittsburgh, Pennsylvania","BestLawyersAwardCount":29,"CurrentEditionYear":null,"FirmProfileImageUrl":"https://cdn.blrankings.com/best-lawyers/firm-profile-images/pietragallo-gordon-alfano-bosick-raspanti-us-18748?t=2021021117430422","FirmProfileUrl":null,"BadgeUrl":"https://cdn.blrankings.com/best-lawyers/badge-images/national-thumbnail-award-2023.png","BadgeType":"Best Law Firms","HasBestLawyersAwards":true,"IsBestLawFirm":false,"HasFirmProfileImage":true,"HasFirmProfile":false,"HasBadge":true,"TrafficId":18748,"TrafficCategory":"firm","FirmId":18748,"CssClass":"card card-firm card-firm-no-profile d-flex flex-column border-0 rounded text-charcoal background-light-gray background-light-gray-highlighted-hover swiper-slide","CssClasses":["card","card-firm","card-firm-no-profile","d-flex","flex-column","border-0","rounded","text-charcoal","background-light-gray","background-light-gray-highlighted-hover","swiper-slide"],"AriaLabel":"FirmNoProfile","ViewName":"FirmNoProfile","ViewPath":"~/Views/Shared/Components/Cards/Firms/FirmNoProfile.cshtml"},{"Name":"Ganfer Shore Leeds & Zauderer LLP","LocationName":"New York, New York","BestLawyersAwardCount":0,"CurrentEditionYear":null,"FirmProfileImageUrl":"https://cdn.blrankings.com/best-lawyers/firm-profile-images/ganfer-shore-leeds-zauderer-us-47852?t=2021021117410549","FirmProfileUrl":"https://www.bestlawyers.com/firms/ganfer-shore-leeds-zauderer-llp/47852/US","BadgeUrl":"https://cdn.blrankings.com/best-lawyers/badge-images/national-thumbnail-award-2023.png","BadgeType":"Best Law Firms","HasBestLawyersAwards":false,"IsBestLawFirm":false,"HasFirmProfileImage":true,"HasFirmProfile":true,"HasBadge":true,"TrafficId":47852,"TrafficCategory":"firm","FirmId":47852,"CssClass":"card card-firm card-firm-basic-info highlight d-flex flex-column border-0 rounded text-white background-dark-blue-gray background-dark-blue-gray-highlighted-hover swiper-slide","CssClasses":["card","card-firm","card-firm-basic-info","highlight","d-flex","flex-column","border-0","rounded","text-white","background-dark-blue-gray","background-dark-blue-gray-highlighted-hover","swiper-slide"],"AriaLabel":"FirmBasicInfo","ViewName":"FirmBasicInfo","ViewPath":"~/Views/Shared/Components/Cards/Firms/FirmBasicInfo.cshtml"}],"ViewName":"Carousel","ViewPath":"~/Views/Shared/Components/Cards/Multiple/Carousel.cshtml"},"InBriefCards":{"CarouselId":"carousel_300b0b60ea8d4ccf9c3e4740c5e5fe83","Autoplay":false,"SlideDelay":10000,"SpaceBetween":0,"NumSlidesOnLoad":0,"SlidesPerView":0,"HideOverflow":false,"VeriticalAlignSlides":false,"AutoHeight":false,"FreeMode":{"enabled":true,"momentumBounce":false,"sticky":false},"ShowPagination":false,"Calculation":1,"Take":0,"Max":0,"MaxPageCount":20,"Page":1,"PageCount":0,"AjaxUrl":null,"SkipQueryKey":"skip","TakeQueryKey":"take","PageQueryKey":"page","PerPageQueryKey":"per-page","AjaxPropertyName":"cards","ArrowColor":3,"ArrowCssClasses":["background-inherit","border-0","d-flex","align-items-center","text-gold","text-darken-hover"],"ActivePageLinkCssClasses":["background-inherit","border","border-coral","rounded-pill","fs-8","fw-900","text-white","text-darken-hover"],"InactivePageLinkCssClasses":["background-inherit","border-0","fs-8","fw-600","text-light-gray-1","text-darken-hover"],"InitialState":0,"Cards":[{"AuthorRawName":"Sara Collin","AuthorFullName":"Sara Collin","AuthorGivenName":"Sara","AuthorMiddleName":null,"AuthorFamilyName":"Collin","AuthorInitials":"SC","ImageUrl":"https://cdn.blrankings.com/best-lawyers/article-images/an-interview-with-ip-lawyer-farah-cook-5276-2","ImageTitleText":"Farah Cook","ImageAltText":"Woman wearing pink suit standing against desk","AuthorType":"B","TitleText":"A Beautiful Mind: Motown Beginnings, Top Dealmaker ","CaptionText":"Motown scion Farah Fakir Cook has achieved her own stardom away from the klieg lights, helping clients navigate ever-changing currents in intellectual property and technology. One crucial topic looms especially large for her in the years ahead: How current law will contend with the rise of artificial intelligence. ","LinkUrl":"https://www.bestlawyers.com/article/an-interview-with-ip-lawyer-farah-cook/5276","LinkText":"An Interview with IP Lawyer Farah Cook","LinkTarget":null,"LinkRel":null,"TrafficId":5276,"TrafficCategory":"article","InPartnership":false,"CssClass":"card card-article card-article-by-best-lawyers highlight d-flex flex-column border-0 rounded text-white background-dark-blue-gray background-dark-blue-gray-highlighted-hover swiper-slide","CssClasses":["card","card-article","card-article-by-best-lawyers","highlight","d-flex","flex-column","border-0","rounded","text-white","background-dark-blue-gray","background-dark-blue-gray-highlighted-hover","swiper-slide"],"AriaLabel":"ArticleWithImage","ViewName":"ArticleWithImage","ViewPath":"~/Views/Shared/Components/Cards/Articles/ArticleWithImage.cshtml"},{"AuthorRawName":"Jane E. Young","AuthorFullName":"Jane E Young","AuthorGivenName":"Jane","AuthorMiddleName":"E","AuthorFamilyName":"Young","AuthorInitials":"JY","ImageUrl":"https://cdn.blrankings.com/best-lawyers/article-images/advice-for-female-lawyers-to-move-forward-in-the-profession-5275-2","ImageTitleText":"Woman and roadmap","ImageAltText":"Woman at desk working with roadmap behind her","AuthorType":"B","TitleText":"Crucial Alliances ","CaptionText":"Workplaces everywhere have changed since the start of the pandemic in ways that can be highly beneficial to women. Here's a road map for consolidating recent gains—and making the most of them going forward. ","LinkUrl":"https://www.bestlawyers.com/article/advice-for-female-lawyers-to-move-forward-in-the-profession/5275","LinkText":"Advice for Female Lawyers to Move Forward in the Profession","LinkTarget":null,"LinkRel":null,"TrafficId":5275,"TrafficCategory":"article","InPartnership":false,"CssClass":"card card-article card-article-by-best-lawyers highlight d-flex flex-column border-0 rounded text-white background-dark-blue-gray background-dark-blue-gray-highlighted-hover swiper-slide","CssClasses":["card","card-article","card-article-by-best-lawyers","highlight","d-flex","flex-column","border-0","rounded","text-white","background-dark-blue-gray","background-dark-blue-gray-highlighted-hover","swiper-slide"],"AriaLabel":"ArticleWithImage","ViewName":"ArticleWithImage","ViewPath":"~/Views/Shared/Components/Cards/Articles/ArticleWithImage.cshtml"},{"AuthorRawName":"Michele M. Jochner","AuthorFullName":"Michele M Jochner","AuthorGivenName":"Michele","AuthorMiddleName":"M","AuthorFamilyName":"Jochner","AuthorInitials":"MJ","ImageUrl":"https://cdn.blrankings.com/best-lawyers/article-images/women-making-strides-in-the-legal-field-5274-2","ImageTitleText":"Stargazing","ImageAltText":"Watercolor image of person on a mountain looking at night sky","AuthorType":"B","TitleText":"Progress and Potential ","CaptionText":"Women have undeniably made great strides in our profession in recent decades, but much remains to be done. What's the current state of the industry, what lies ahead—and what do lawyers (male and female alike) say are the most important issues going forward","LinkUrl":"https://www.bestlawyers.com/article/women-making-strides-in-the-legal-field/5274","LinkText":"Women Making Strides in the Legal Field","LinkTarget":null,"LinkRel":null,"TrafficId":5274,"TrafficCategory":"article","InPartnership":false,"CssClass":"card card-article card-article-by-best-lawyers highlight d-flex flex-column border-0 rounded text-white background-dark-blue-gray background-dark-blue-gray-highlighted-hover swiper-slide","CssClasses":["card","card-article","card-article-by-best-lawyers","highlight","d-flex","flex-column","border-0","rounded","text-white","background-dark-blue-gray","background-dark-blue-gray-highlighted-hover","swiper-slide"],"AriaLabel":"ArticleWithImage","ViewName":"ArticleWithImage","ViewPath":"~/Views/Shared/Components/Cards/Articles/ArticleWithImage.cshtml"},{"AuthorRawName":"Tanya C. Nesbitt","AuthorFullName":"Tanya C Nesbitt","AuthorGivenName":"Tanya","AuthorMiddleName":"C","AuthorFamilyName":"Nesbitt","AuthorInitials":"TN","ImageUrl":"https://cdn.blrankings.com/best-lawyers/article-images/companies-and-growing-esg-litigation-concerns-5273-2","ImageTitleText":"Conference Room","ImageAltText":"Two individuals in business attire sitting in conference room","AuthorType":"B","TitleText":"Greener Than Thou ","CaptionText":"Litigation concerning ESG practices and environmental justice considerations is certain to increase in the years ahead. Public companies in particular: You have been warned. ","LinkUrl":"https://www.bestlawyers.com/article/companies-growing-esg-litigation-concerns/5273","LinkText":"Companies and Growing ESG Litigation Concerns","LinkTarget":null,"LinkRel":null,"TrafficId":5273,"TrafficCategory":"article","InPartnership":false,"CssClass":"card card-article card-article-by-best-lawyers highlight d-flex flex-column border-0 rounded text-white background-dark-blue-gray background-dark-blue-gray-highlighted-hover swiper-slide","CssClasses":["card","card-article","card-article-by-best-lawyers","highlight","d-flex","flex-column","border-0","rounded","text-white","background-dark-blue-gray","background-dark-blue-gray-highlighted-hover","swiper-slide"],"AriaLabel":"ArticleWithImage","ViewName":"ArticleWithImage","ViewPath":"~/Views/Shared/Components/Cards/Articles/ArticleWithImage.cshtml"},{"AuthorRawName":"Joanne M. O'Connor","AuthorFullName":"Joanne M O'Connor","AuthorGivenName":"Joanne","AuthorMiddleName":"M","AuthorFamilyName":"O'Connor","AuthorInitials":"JO","ImageUrl":"https://cdn.blrankings.com/best-lawyers/article-images/altering-property-rights-and-first-amendment-interpretation-5272-2","ImageTitleText":"Amendment Assessment","ImageAltText":"Cartoon figure on the phone with documents in hand and 1st Amendment text in backdrop","AuthorType":"B","TitleText":"Can These Walls Talk? ","CaptionText":"Is architecture speech? A recent landmark Eleventh Circuit case raised a host of curious issues encompassing property rights, aesthetics and the First Amendment. ","LinkUrl":"https://www.bestlawyers.com/article/altering-property-rights-first-amendment-interpretation/5272","LinkText":"Altering Property Rights and First Amendment Interpretation","LinkTarget":null,"LinkRel":null,"TrafficId":5272,"TrafficCategory":"article","InPartnership":false,"CssClass":"card card-article card-article-by-best-lawyers highlight d-flex flex-column border-0 rounded text-white background-dark-blue-gray background-dark-blue-gray-highlighted-hover swiper-slide","CssClasses":["card","card-article","card-article-by-best-lawyers","highlight","d-flex","flex-column","border-0","rounded","text-white","background-dark-blue-gray","background-dark-blue-gray-highlighted-hover","swiper-slide"],"AriaLabel":"ArticleWithImage","ViewName":"ArticleWithImage","ViewPath":"~/Views/Shared/Components/Cards/Articles/ArticleWithImage.cshtml"},{"AuthorRawName":"Courtney E. Ervin","AuthorFullName":"Courtney E Ervin","AuthorGivenName":"Courtney","AuthorMiddleName":"E","AuthorFamilyName":"Ervin","AuthorInitials":"CE","ImageUrl":"https://cdn.blrankings.com/best-lawyers/article-images/putting-an-end-to-the-stigma-5271-2","ImageTitleText":"Balancing the Scales","ImageAltText":"Silhouette of women in suit stands in the middle of equal scale","AuthorType":"B","TitleText":"The Breadwinner ","CaptionText":"Two lawyers, one big life decision: How my husband and I are working to eradicate the stigma of putting my career first. ","LinkUrl":"https://www.bestlawyers.com/article/ending-stigma-career-decision/5271","LinkText":"Putting an End to the Stigma of Working Moms ","LinkTarget":null,"LinkRel":null,"TrafficId":5271,"TrafficCategory":"article","InPartnership":false,"CssClass":"card card-article card-article-by-best-lawyers highlight d-flex flex-column border-0 rounded text-white background-dark-blue-gray background-dark-blue-gray-highlighted-hover swiper-slide","CssClasses":["card","card-article","card-article-by-best-lawyers","highlight","d-flex","flex-column","border-0","rounded","text-white","background-dark-blue-gray","background-dark-blue-gray-highlighted-hover","swiper-slide"],"AriaLabel":"ArticleWithImage","ViewName":"ArticleWithImage","ViewPath":"~/Views/Shared/Components/Cards/Articles/ArticleWithImage.cshtml"},{"AuthorRawName":"LaVon M. Johns and Patricia Brown Holmes","AuthorFullName":"LaVon M Johns and Patricia Brown Holmes","AuthorGivenName":"LaVon","AuthorMiddleName":"M Johns and Patricia Brown","AuthorFamilyName":"Holmes","AuthorInitials":"LH","ImageUrl":"https://cdn.blrankings.com/best-lawyers/article-images/reaching-the-summit-of-legal-success-5270-2","ImageTitleText":"Peaks and Valleys","ImageAltText":"Red flag sitting on the top of a mountain summit","AuthorType":"B","TitleText":"Top of the Mountain ","CaptionText":"Making partner, ginning up huge business, earning peer respect and industry influence are laudable goals—but it's important to pursue them methodically and mindfully. One dynamic duo who have reached the mountaintop show how it's done. ","LinkUrl":"https://www.bestlawyers.com/article/reaching-summit-legal-success/5270","LinkText":"Reaching the Summit of Legal Success","LinkTarget":null,"LinkRel":null,"TrafficId":5270,"TrafficCategory":"article","InPartnership":false,"CssClass":"card card-article card-article-by-best-lawyers highlight d-flex flex-column border-0 rounded text-white background-dark-blue-gray background-dark-blue-gray-highlighted-hover swiper-slide","CssClasses":["card","card-article","card-article-by-best-lawyers","highlight","d-flex","flex-column","border-0","rounded","text-white","background-dark-blue-gray","background-dark-blue-gray-highlighted-hover","swiper-slide"],"AriaLabel":"ArticleWithImage","ViewName":"ArticleWithImage","ViewPath":"~/Views/Shared/Components/Cards/Articles/ArticleWithImage.cshtml"}],"ViewName":"Carousel","ViewPath":"~/Views/Shared/Components/Cards/Multiple/Carousel.cshtml"},"LawyerCardCount":118,"FirmRoute":false,"Artciles":null,"FeaturedArticle":null,"FeaturedArticleImage":null,"FeaturedArticleMobileImage":null,"FlexibleContentHeadline":null,"PlatinumLawyersCarousel":null,"LegalGuideResultsPerPage":10};

Publications
Women in the Law
2023 Business Edition
Featured in Best Lawyers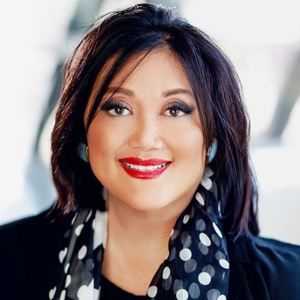 Deborah S. Chang
---
Bio Deborah Chang, one of the founding members of Athea Trial Lawyers, has won record-breaking verdicts and settlements in catastrophic injury and wrongful death cases across the country. As if this wasn't enough, she's also a partner at Los Angeles firm Chang | Klein LLP. As a trusted advocate at two powerhouse firms, Deborah has made a name for herself as an attorney capable of fighting complex and high-profile cases. At Athea Trial Lawyers, Deborah has been involved in some of ...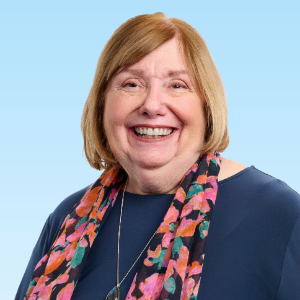 Joanne E. Romanow
---
Joanne E. Romanow handles high-conflict disputes in family law. Her practice encompasses all aspects of domestic relations and probate litigation, including divorce, custody, modification, child support, paternity, guardianship, and will contests. Joanne handles a variety of litigation involving asset division, complex business valuation, inheritances, custody disputes, domestic violence and non-traditional family structure. She has been appointed as a guardian ad litem by the Probate and Fam...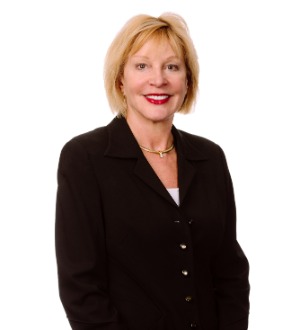 Judith Anne "Judi" Curtin
---
Judi Curtin was born in New York City, New York in 1951, and has been an Orange County resident since 1979, following her graduation from law school and admission to the California Bar Association in 1978. She is married and has three children (Jessica is a lawyer, Jordan is a clinical social worker, Jillian is a second-year student at NYU and has her black belt in Shaolin Kempo). Judi is a Certified Family Law Specialist, admitted to the US Supreme Court, and has been rated AV by Martindale ...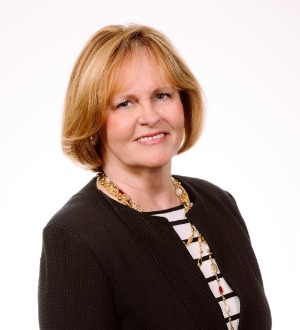 Kathleen C. Paone
---
Kathleen Carothers Paone, born in Pittsburgh, Pennsylvania, has been an Orange County resident since 1980. She and her husband, Tim Paone, have 3 adult children. Ms. Paone graduated from the University of California, Los Angeles, (cum laude, 1977) and received her Juris Doctor degree from Loyola University (J.D., 1980). While in law school, she was a member of the St. Thomas More Law Honor Society. She was admitted to the California State Bar in 1980 (and the Northern, Central and Southern Fe...
Recognized since 2024
Chicago, Illinois
Practice Areas
Personal Injury Litigation - Plaintiffs
Product Liability Litigation - Plaintiffs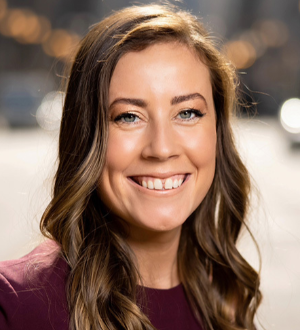 Sarah F. King
---
Sarah F. King is one of Chicago's rising medical malpractice lawyers at the firm and one of the most hard-working, intelligent attorneys one can find. She works tirelessly to investigate and prepare complex medical malpractice cases to achieve justice for those who have been harmed by medical negligence. She works with dedication and tenacity to get to the bottom of what actually happened and what proper practices should have been used to prevent injuries related to medical care. It is ...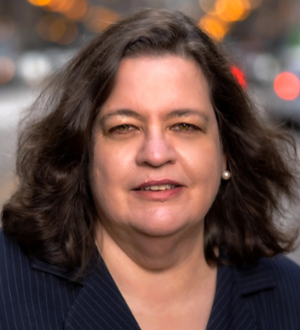 Susan A. Capra
---
Susan Capra, a partner at Clifford Law Offices, P.C., has spent her entire professional life serving others in times of difficulty and crisis, first as a nurse and currently as an attorney. Susan knew from an early age, through the example of her parents, that her mission in life was to serve others. After graduating from college with a nursing degree, Susan worked at Children's Memorial Hospital, now known as Lurie Children's Hospital of Chicago. The majority of Susan's nur...
Featured in Best Lawyers: Ones to Watch
Phillips Whisnant Gazin Gorczyca & Curtin, LLP
Recognized since 2024
Orange County, California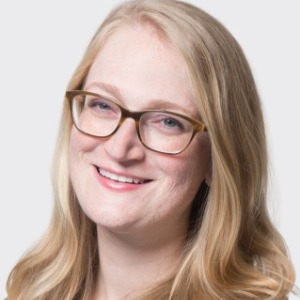 Allison N. Siebeneck
---
Known for maintaining grace under fire, Allison Siebeneck brings a common-sense approach to seemingly impossible challenges. Whether Allison is defending corporate clients in complex commercial class actions or seeking justice on behalf of wrongfully convicted individuals, clients rely on her versatile experience to get the job done. Allison's perspective is born of her experience on both sides of the bench, as a skilled litigator and trusted law clerk. During her tenure as a federal di...
Ariel Wilson
---
Named a Rising Star for each of the past four years, Ariel Wilson has made a name for herself in the legal world early in her career. Her accolades follow her outside the courtroom, where clients turn to Ariel for her attention to detail, persuasive writing, winning oral arguments, and her unwavering and reassuring advocacy of their interests. Ariel is a litigator and feels at home in a courtroom. She has handled all aspects of litigation, from counseling clients, developing case strategy, an...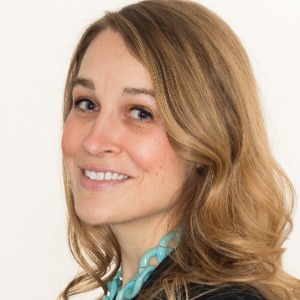 Erin Gasparka
---
A professional problem solver with strong investigative, analytic, and communication skills, Erin Gasparka helps clients distill any dilemma down to its essence, whether it be developing nuanced defenses to undermine white collar allegations or analyzing a company's business and cultural profile to create a robust compliance program.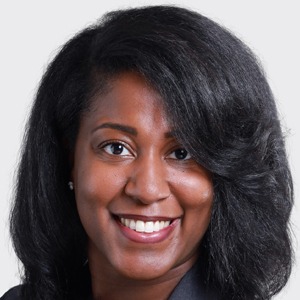 Jasmine D. Morton
---
A versatile commercial litigator with experience that ranges from counseling employers on policy matters to appellate advocacy work, Jasmine Morton brings an outstanding work ethic, skill, and commitment to team work to every client she serves. Jasmine focuses her practice on complex civil litigation, including False Claims Act cases, government enforcement inquiries, employment disputes, automobile liability, personal injury, general tort/negligence, and premises liability claims, and commer...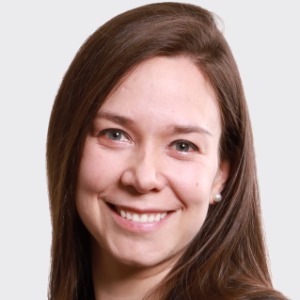 Lauren Abendshien
---
Insurance-industry clients count on Lauren Abendshien to produce the smart, well-written briefs and other documents that lead to successful resolutions in complex and difficult coverage disputes. Lauren focuses her litigation practice on representing domestic and international insurers. With a professional background that includes work in the hard sciences, business consulting, and three years of judicial clerkships, Lauren approaches her work with intellectual rigor, attention to detail, and...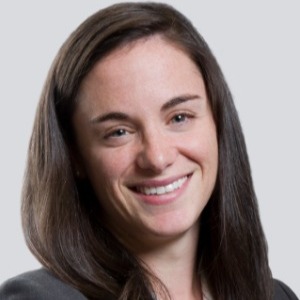 Lauren Jaffe
---
Lauren Jaffe serves clients in matters from discreet internal investigations to large-scale class actions, leveraging experience as a paralegal for the Department of Justice, a student representing federal criminal defendants, a federal judicial law clerk, and an attorney working alongside an in-house compliance team. Lauren helps clients navigate a wide variety of matters, with a particular focus on commercial and white collar cases. She also handles class actions, internal and government in...
Featured "Lawyer of the Year" Honorees