Find Lawyers in Chisinau, Moldova
Select a location or practice area from the list below to find the best legal talent for your needs.
Practice Areas
Would you like to claim your lawyer profile?
Contact Us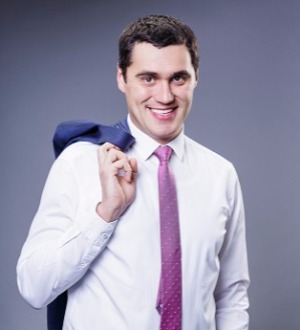 Igor Odobescu
---
Igor Odobescu is a founding partner of ACI Partners. Igor has more than ten years of experience, representing local and international companies in a large number of complex real estate and securities transactions, corporate restructuring and insolvency, mergers and acquisitions in Moldova. Igor has vast experience in foreign investments projects and EU accession. He has been involved in the legal assessment and legislative drafting within "Improvement of Leasing related Transactions Leg...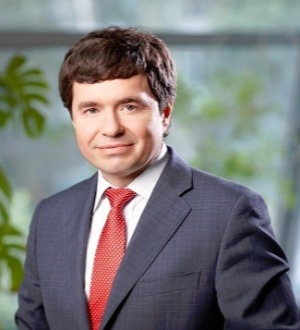 Alexander Turcan
---
Managing partner Alexander Turcan founded the firm in 1999. Alexander's practice focuses primarily on the areas of corporate and commercial, banking and finance, telecommunications, energy, real estate, tax and non-profit law, as well as dispute management. He is recognized as the leading lawyer for business and investment in Moldova by clients, peers and international market researchers (Chambers Global/Europe, Legal 500, IFLR1000, PLC Which Lawyer?, Who's Who Legal in M&A, e...
Recognized since 2009
Chisinau, Moldova
Practice Areas
Arbitration and Mediation
Corporate and M&A Law
Litigation
Recognized since 2009
Chisinau, Moldova
Practice Areas
Intellectual Property Law
Recognized since 2017
Chisinau, Moldova
Practice Areas
Litigation
Recognized since 2014
Chisinau, Moldova
Recognized since 2014
Chisinau, Moldova
Practice Areas
Insolvency and Reorganization Law
Recognized since 2009
Chisinau, Moldova
Practice Areas
Banking and Finance Law
Corporate and M&A Law
Recognized since 2010
Chisinau, Moldova
Practice Areas
Corporate and M&A Law
Litigation
Recognized since 2009
Chisinau, Moldova
Practice Areas
Corporate and M&A Law

Octavian Cazac
---
Recognized since 2009
Chisinau, Moldova
Practice Areas
Competition / Antitrust Law
Corporate and M&A Law
Recognized since 2009
Chisinau, Moldova
Practice Areas
Banking and Finance Law
Corporate and M&A Law
Litigation

Igor Clima
---
Recognized since 2009
Chisinau, Moldova
Practice Areas
Corporate and M&A Law
Litigation
Hanganu, Tanase & Partenerii
Recognized since 2014
Chisinau, Moldova
Practice Areas
Litigation
Recognized since 2009
Chisinau, Moldova
Practice Areas
Banking and Finance Law
Corporate and M&A Law
Litigation
Recognized since 2017
Chisinau, Moldova
Practice Areas
Corporate and M&A Law
Hanganu, Tanase & Partenerii
Recognized since 2009
Chisinau, Moldova
Practice Areas
Corporate and M&A Law
Human Rights Law
Litigation
Recognized since 2009
Chisinau, Moldova
Practice Areas
Intellectual Property Law
Recognized since 2009
Chisinau, Moldova
Practice Areas
Arbitration and Mediation
Corporate and M&A Law
Recognized since 2009
Chisinau, Moldova
Practice Areas
Competition / Antitrust Law
Recognized since 2009
Chisinau, Moldova
Practice Areas
Corporate and M&A Law
Litigation

Olga Sokolova
---
Recognized since 2009
Chisinau, Moldova
Practice Areas
Intellectual Property Law
Recognized since 2009
Chisinau, Moldova
Practice Areas
Intellectual Property Law
Recognized since 2009
Chisinau, Moldova
Practice Areas
Corporate and M&A Law
Litigation