Legal Insights
Thought leaders from around the world contribute their perspectives on landmark cases, new legislation, and legal perspectives on new technologies, business practices, and civil procedure.
Loading…
Featured Articles

Martin C. Brook
The Michigan Supreme Court, in a 2002 case, has commented that a "cent or a pepper corn, in legal estimation, would constitute a valuable consideration." Essentially, this means that courts refrain from evaluating the quality of the deal, i.e., whether it was good or bad for one party.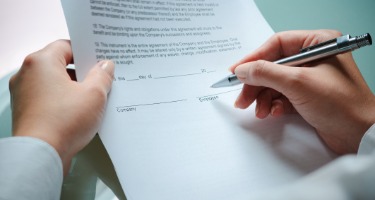 Elizabeth A. Coonan
Many companies use restrictive covenant agreements (including noncompetition, nonsolicitation and nondisclosure agreements) to protect their businesses from unfair competition and customer poaching.
Looking for an Expert Perspective?
Find a Professional Source for Your Story from the Best in the Industry.